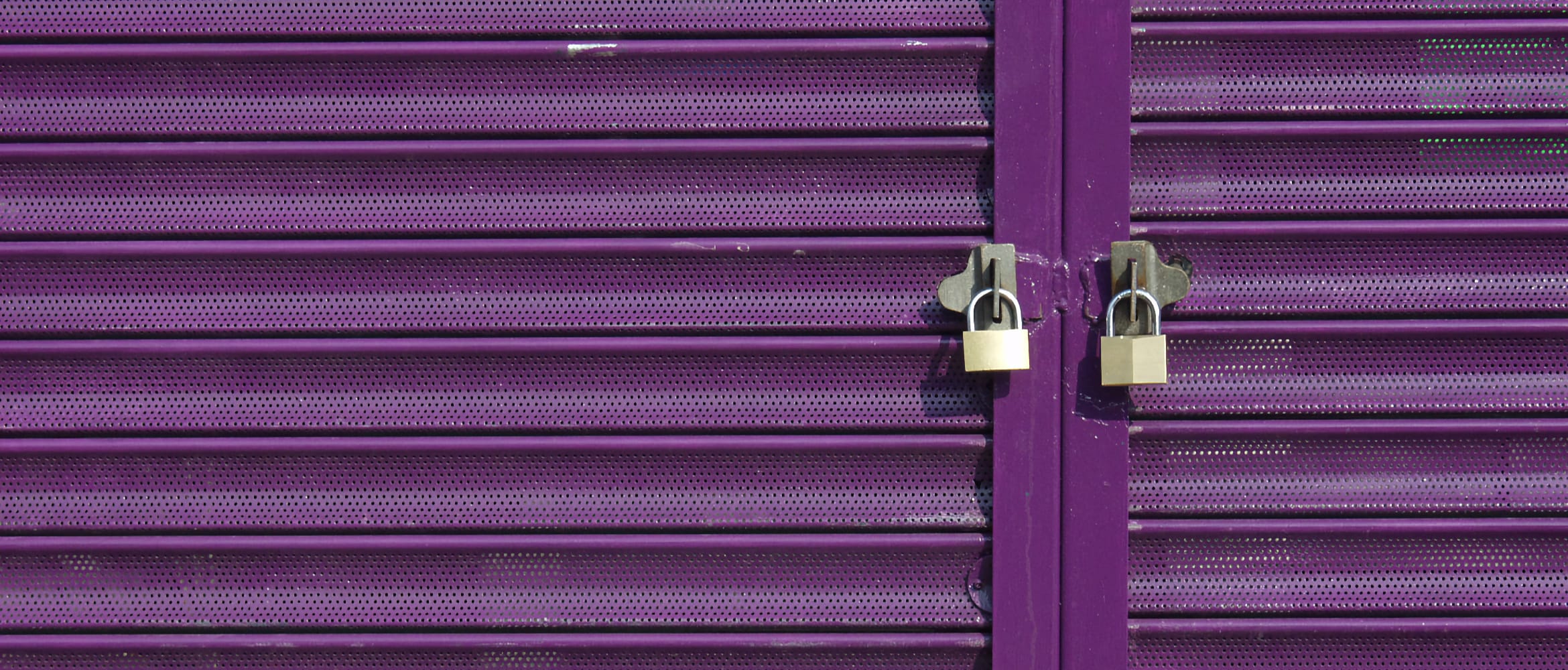 Covid-19: Worst & Top Performing Retailers Of 2020
COVID-19 has taken a heavy toll on the retail sector, but not all brands have been affected equally. Whether it's down to the existing nature of their operation or customers – or as a result of how they responded – or a combination of the two – some brands have been devastated while others have flourished.
Let's rewind to the start of 2020.
Back in January, the coronavirus outbreak that would come to define the year was still an obscure news story coming out of China.
But storm clouds were already gathering over British high streets, with retailers battling a consumer spending slowdown, rising rents and the growing threat from online competitors.
Then the pandemic hit, and already beleaguered retailers were forced to close their doors, sending even more shoppers online.
While the logistical response from some was spectacular – Tesco more than doubled its online delivery slots to 1.5 million per week1 – others were unable to effectively pivot and adapt to the new retail landscape.
According to The Centre for Retail Research2, 52 medium and large UK retailers went bust in the year to November 30, with a combined 4,726 stores and more than 95,000 employees.
That's more than twice as many stores and jobs put at risk than in the whole of 2019.
And even the biggest brands were not immune.
Debenhams has been a prominent name for more than two centuries, while Topshop owner Arcadia was once the darling of the retail sector, with owner Sir Phillip Green dubbed 'the king of the high street'.
But their stars had faded in recent years as they fell behind on fashion trends, failed to invest adequately in their online offers and were left lumbered with expensive store portfolios.
And the crisis played into the hands of disruptive players like online-only fast fashion retailer Boohoo, which grew sales by 45% in the three months to May, crediting its social media strategy and flexible UK-based supply chain, which meant it could respond quickly to emerging trends.
So, who else were the retail winners and losers during 2020, and what can we learn from their stories?
Winners
Kingfisher
The owner of two of Britain's biggest DIY retailers – B&Q and Screwfix – grew like-for-like sales by more than a fifth in the three months to July.
The group was boosted by growing demand as millions of people made home improvements while they were stuck at home, and it moved quickly to capitalise on this opportunity, ramping up its online capacity and accelerating its e-commerce plans, with a focus on fulfilment from stores.
B&Q launched a 'home delivery from store' service which covered 98% of the population, as well as launching a one-hour contactless click and collect facility, which is now used in almost four in five online sales3.
And, even when stores reopened during the summer, Kingfisher says its e-commerce sales were still higher than they were before the pandemic.
Halfords
Many of us took up a healthy new hobby during lockdown and Halfords saw a coronavirus bounce as demand for bikes grew by half.
With prescient timing, Halfords had tripled investment in the development of its web platform during the previous year, which enabled it to service a dramatic shift to online ordering, with sales up 160% year-on-year.
And it's turned some of its outlets into 'dark stores' - local fulfilment centres where customers can't come in and browse but can be served from the entrance or click-and-collect online orders.
Profits for the six months to October were double the same period in 2019, and could have been even higher had it not been for issues securing enough stock to fulfil demand.
Losers
Oliver Sweeney
High end men's shoemaker Oliver Sweeney closed all its bricks-and-mortar stores after going into administration in July and is now an online only-retailer.
Ironically, the decision, though taken under stress, could prove to be the firm's savior.
Like so many luxury brands, there was a perception that it needed to maintain a store presence in high-profile, high-rent locations to match the prestige of its products.
But Oliver Sweeney's stores accounted for less than half of sales and were increasingly expensive to maintain.
Now it has invested in a new cloud-based, scalable retail operations platform which will enable it to automate operational processes and enhance its online shopping experience.
Marks & Spencer
Marks & Spencer reported its first loss in 94 years during the pandemic after it struggled to keep up with changing consumer tastes.
Sales of formal clothing slumped as people stayed at home with holidays and events cancelled, and 'fast fashion' online retailers were able to steal a march on M&S by launching casual lines.
In response, M&S said it is bringing forward three years of change into one, to become a leaner, faster and more digital business.
Banking that shoppers will return to stores, it is launching a new "scan, pay and go" service to modernise the in-store experience while preventing delays and congestion at socially distanced checkouts.
Using the app, shoppers can scan and pay for their own shopping and no longer need to use a till.
The technology is moving towards that used by Amazon in its Go stores, which could one day be the norm.
They use sensors to track shoppers through the store and the system automatically charges them for what they have bought when they leave.
It seems that coronavirus has proved to be a wake-up call for many UK retailers, prompting them to accelerate their plans to modernise and digitise.
This could be the push they needed to futureproof their businesses.
But those that fail to embrace change and refresh their proposition will undoubtedly face a tougher future.
Find out how Brother technology can make your retail business more productive, efficient and secure.
---
References
1. Essential Retail: 'Tesco reports 69% growth in online sales as profits surge'
2. The Centre for Retail Research: 'Who's gone bust in retail?'
3. Kingfisher: 'Half year results for the six months ended 31 July 2020 (unaudited)' (PDF)