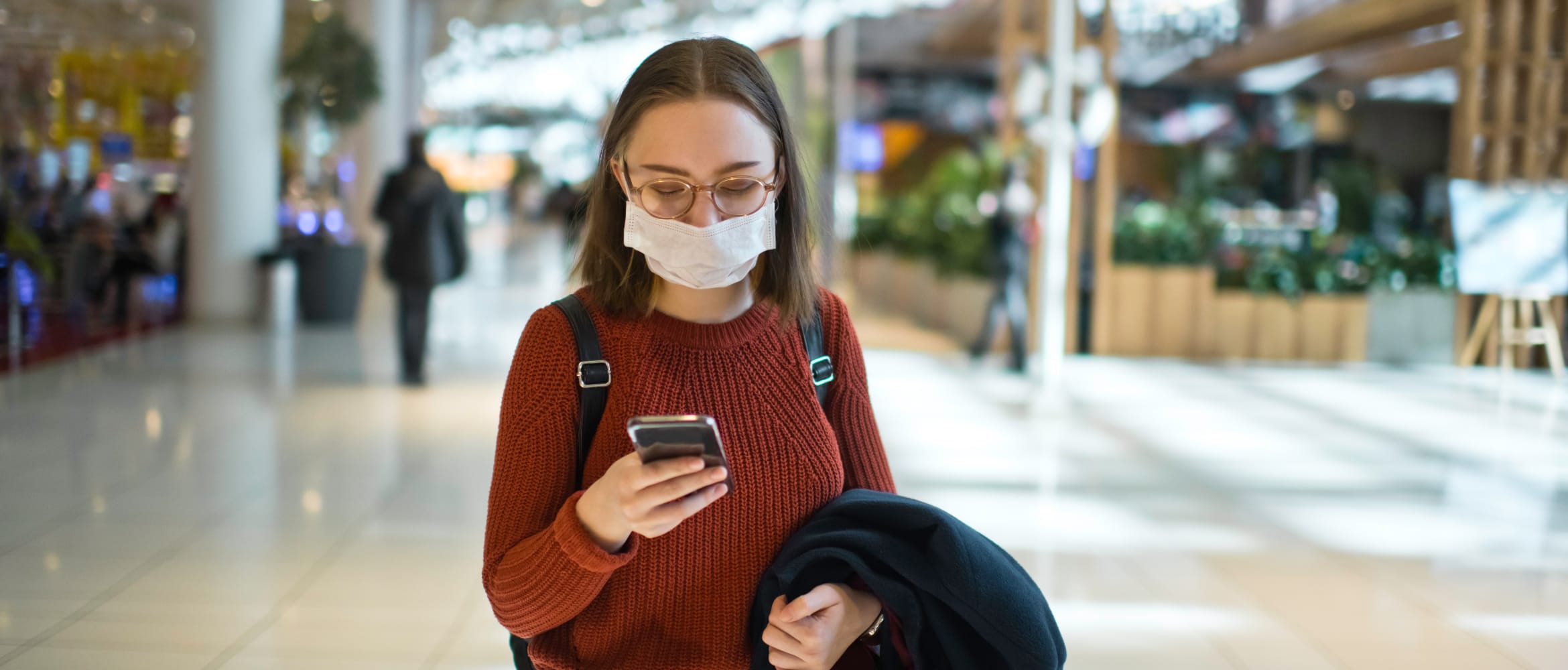 The new normal for retail? Help yourself
The global pandemic has changed the way we shop. Here are four examples of self-service innovations that are keeping staff and customers safe while still delivering a good shopping experience.
Minimising contact between people is a key principle at the heart of global efforts to fight Covid-19, and retail employees and customers are no exception.
For retailers, this has created a significant challenge: how to serve customers efficiently and to a high standard while also maintaining social distancing. Here are four ways retailers have deployed self-service technology in order to make that possible.
1. Contactless stores
Allowing customers to continue shopping in bricks and mortar stores without making physical contact with anything but the products they are buying – and avoiding getting too close to staff – is prompting retailers to innovate.
A good example of this is Marks & Spencer's ongoing roll-out of its Mobile Pay Go technology, which allows customers to scan products with their smartphones. Not only does this ensure customers can remain at a safe distance from others, it also streamlines and speeds up the shopping experience in store, as they don't even need to visit the tills.
As of October 2020, customers were using the app in around a third of M&S stores around the country – 310 in total – and it has already been used by tens of thousands of customers.
The app is part of the brand's "Never the Same Again" programme, under which it is comprehensively adapting its operation to new market conditions. The initiative will see the brand make far-reaching changes in areas including its property estate, supply chain and logistics and its management structures – all supporting the digitalisation of the customer experience as a key goal.
With more customers logging in to smart shopping apps, there's an additional opportunity for retailers to engage and personalise their customer interactions by serving tailored product suggestions and promotions to encourage purchases and reward loyalty.
2. In-store digital self-serve
The benefits of self-service technology in delivering efficient service to customers was already recognised by many brands, but its capacity to make social distancing easier in retail environments means it's likely to grow in popularity in a post-Covid world.
The self-service options in McDonalds restaurants being a good example.
Since 2017, dine-in customers have been able to order their food and drinks from the app or digital kiosks for it to be delivered straight to their tables. However, since the restaurants have reopened amidst varying levels of lockdown measures, self-service has become the preferred method for placing orders, as it prevents queues forming at points of sale, making it easier to keep customers and staff safe.
3. Chatbots augmenting the in-store experience
Another tech innovation that's helping customers keep safe is artificial intelligence-powered chatbots, which are helping to provide customers with up-to-the-minute information to help inform their shopping decisions.
For example, major discounter Lidl has launched a WhatsApp-based chatbot that lets customers in Ireland avoid queues and shop at the quietest times – something that's not always easy to predict, especially at this time of rapid change.
Customers can tell the chatbot the time they are planning to shop, and it will inform them if the proposed time is going to be a quiet, average or busy time to visit, based on a sophisticated algorithm that draws on real-time data and customer transaction numbers.
It's not the first AI chatbot used by a retailer to enhance the customer experience. For example, the US retailer Whole Foods launched one in 2016 that used Facebook Messenger to inform customers where in the store they can find products, as well as tailored special offers and promotions.
It's likely that adoption of this kind of interface will accelerate as brands look for ways to keep customers and staff as far apart as possible, but still enable personal interactions.
4. Mobile order and pay
During the UK lockdown, most retail businesses understandably reported a significant downturn in revenues.
However, bucking this trend was hardware and DIY brand Screwfix. In fact, its sales fell by just 0.1%. despite every customer in the country being instructed to stay at home unless making an essential trip.
It achieved this by quickly introducing a contactless click-and-collect system, which meant customers could only enter the store if they had already made their purchase online. This minimised the amount of time they had to spend on site and meant social distancing could be practiced at all times.
Of course, the brand's catalogue-based shopping process meant it was already well suited to shifting to an entirely click-and-collect model. But there's no doubt that the Covid-19 crisis will have prompted even the most staunchly bricks-and-mortar dedicated retailers to look carefully at how a greater focus on multi-channel, self-service shopping could give them a boost.
Find out how else coronavirus is affecting retail in our facial recognition technology in retail piece, or to see how Brother can help drive efficiency and productivity in your retail business or discover our mobile print solutions in retail.