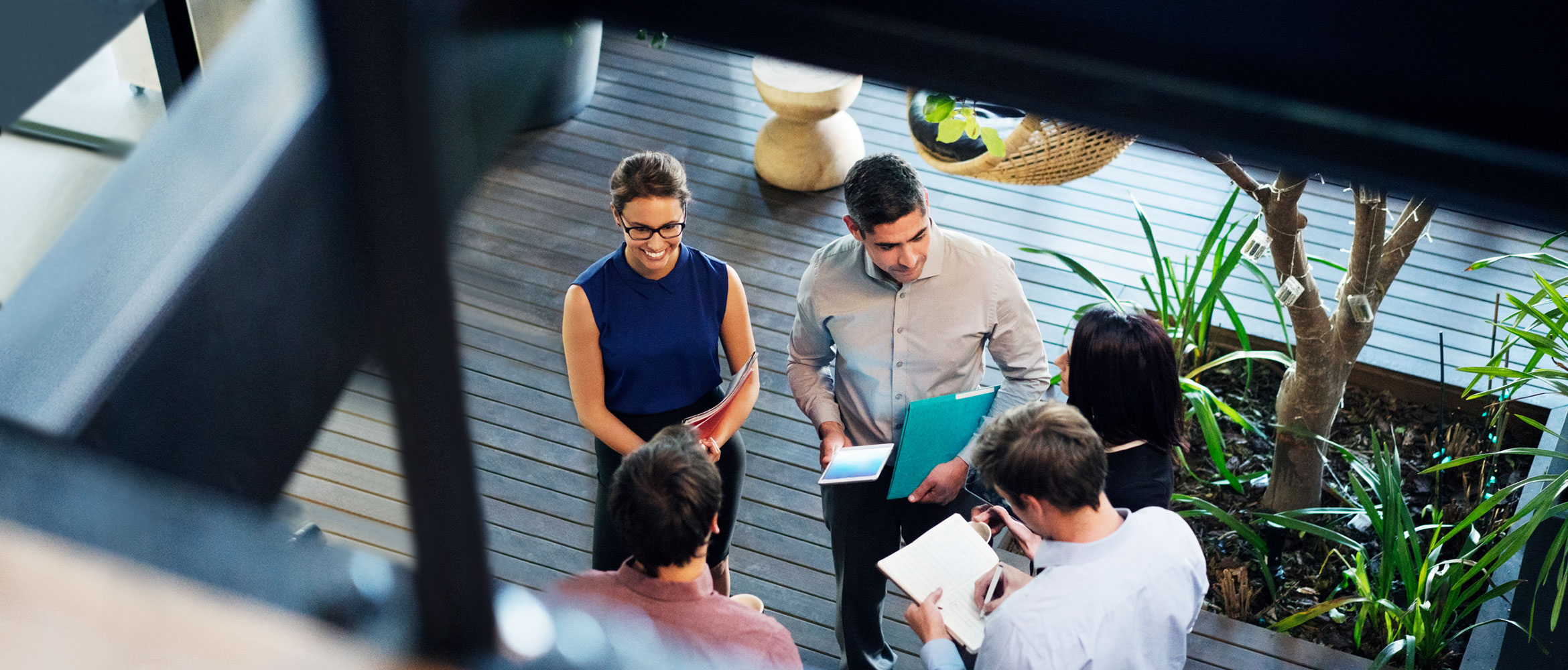 Future-proofing for the workplace of the future
Forward-thinking IT professionals are already playing vital roles in steering the direction of businesses towards becoming more secure, cost-efficient and sustainable organisations.
A key part in this transformation is deploying stakeholder-focused systems with user-satisfaction at the core. But are systems alone enough to future-proof businesses against changing generational expectations and environmental developments?

Whether transformation is borne of rapid growth or necessary for survival, it is critical to have a clear vision of what is coming, including what changes may be expected of the workplace itself.

Our Workplace of the Future report highlights three opportunity areas for business to steal a march on workplace transformation.
1. Enabling creativity and collaboration
Workplace wellness will soon top the workplace agenda, ensuring that employees maintain a healthy work-life balance. Critically for employers, improved work conditions should usher in a range of productivity, creativity and talent retention benefits.
Collaboration will become the key nut to crack. Businesses must look to adopt the latest technologies, not to just keep remote teams connected, but to enhance, process and digitise their output. While truly flexible working practices will allow for more motivated and energised employees, businesses must guard against the potential for an increasingly isolated workforce.
2. Enabling productivity
Artificial intelligence is promising to unlock revolutionary findings through smarter use of data, but access to this will no longer remain the preserve of multinational corporations and disruptive start-ups. With data democratised, businesses stand to benefit from productivity shortcuts, freeing up the administrative-bound to add greater value.
3.
Seamless workspace organisation
The idea of the destination workplace might seem like a far-cry from the present, but by realigning work with communal instincts – part office building, part entertainment complex, part hotel – the workplace will bring people together within an optimised urban setting and consign the commute to the past.
---
Visit our business transformation area for more insight into key business challenges. Learn more about how hybrid working is taking over modern day working culture and discover Brother's mobile working solutions.