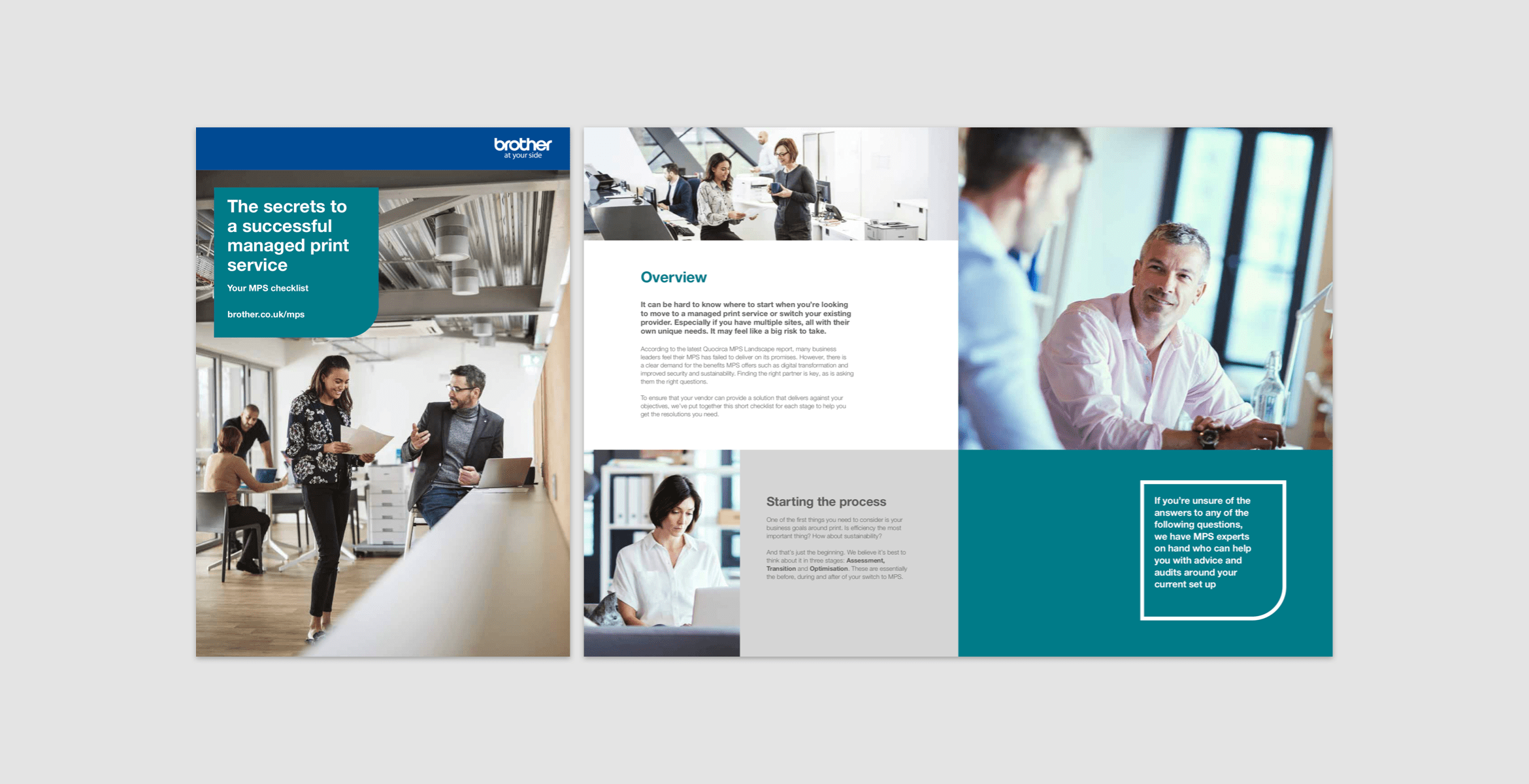 The secrets to a successful managed print service
Your MPS checklist
It can be hard to know where to start when you're looking to move to a managed print service or switch your existing provider. Especially if you have multiple sites, all with their own unique needs. It may feel like a big risk to take.
Finding the right partner is key, as is asking them the right questions.
In our new e-book, we've put together a short checklist for each stage of the process to ensure that your vendor can provide a solution that delivers against your objectives and help you get the resolutions you need.