Improving omnichannel fulfillment efficiency with thermal printing upgrades
Omnichannel retail strategies have accelerated throughout the pandemic to offer consumers greater purchasing flexibility – but what are the key developments you need to be aware of?
With the heightened need for a contactless shopping experience, strategies such as curbside pickup, buy online pickup in-store (BOPIS), ship from store, and direct home delivery have gained traction to support growing consumer demand.
The pandemic has accelerated the integration of contactless fulfillment options such as curbside pickup or click and collect where consumers order online and pick up their order in designated pickup parking spots. According to VDC Research Group, a leading authority on auto-identification and data-capture (AIDC) technology, over 75% of 100+ retail respondents have implemented curbside checkout, eCommerce delivery, and BOPIS purchasing channels.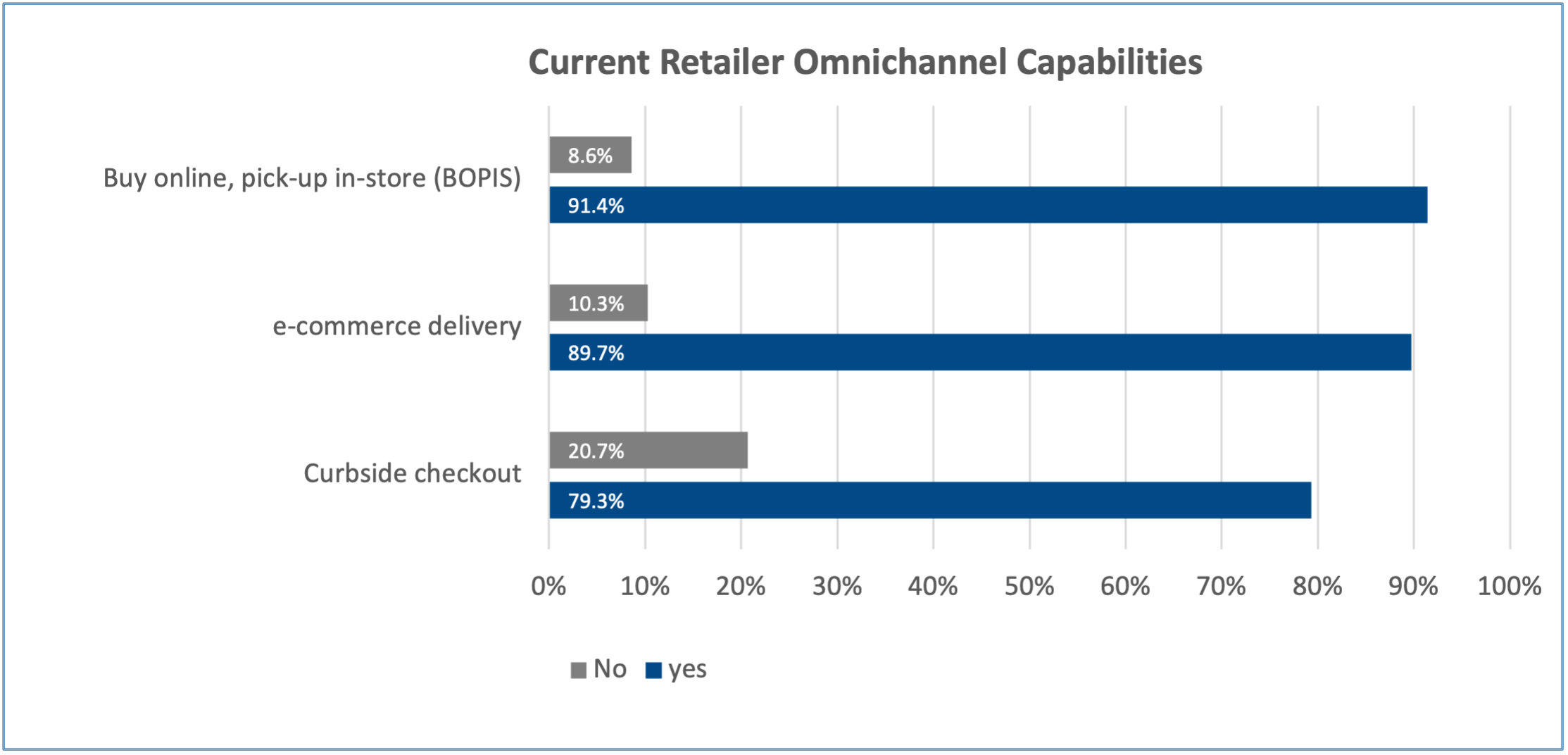 Brick and mortar stores bridge the omnichannel gap with labelling
Retailers are more commonly leveraging brick and mortar stores as fulfillment centres to augment omnichannel strategies. VDC's Retail survey highlights that over 50% of respondents integrated omnichannel operations to strengthen business continuity amidst the pandemic, while 48.7% indicated offering purchasing flexibility as a key driver of omnichannel initiatives. These omnichannel strategies will require additional labelling infrastructure to support inventory management, asset tracking, and product labelling requirements as successful omnichannel implementation requires inventory accuracy, stock availability, and faster fulfilment.
Thermal print solutions underpin omnichannel advancements
With the increasing number of online orders and SKUs under management, supply chain visibility and product traceability are critical for omnichannel success.
The barcode label remains fundamental to omnichannel fulfilment, as the most cost affordable medium for inventory and asset tracking. Retailers require mobile hardware to support curbside checkout and in-store mobile checkout, as well as on-demand product labelling in stock rooms.
Desktop printers are gaining stronger traction in stock rooms for inventory labelling and ship from store applications. Industrial printers have also experienced stronger demand within the warehouse and manufacturing facilities to support shipping and receiving, finished goods labelling, packaging and parcel label requirements.
Integrated verification functionality has proven vital to mitigating retail charge backs from labelling errors. Thermal printers are becoming smarter interconnected devices that enhance storage facilities, regardless of the size of operation.
With omnichannel integration, retailers require dynamic technology solutions to support multi-channel fulfillment options.
The integration of artificially intelligent (AI) software tools have become important for predictive analytics, re-stock cycle analysis, and inventory optimisation.
Robotics implementation across the warehouse can support picking and packing efficiency, as well as support transportation workflows by reducing worker walking mileage across the warehouse and improving pick and sortation rates on production lines.
Cloud connectedness across technologies is also critically important for warehouse efficiency as digital data storage and integration with warehouse software tools (WMS, WES, and TMS) can help eliminate redundancies by optimising workflows.
Multiple device management tools for remote settings controls, hardware performance diagnostics, and dashboard analytics have also improved omnichannel operations. Thus, workflow automation is integral for profitable omnichannel strategies.
What are the key requirements for Omnichannel best practice?
Omnichannel integration enables stronger consumer purchasing flexibility and ultimately a better shopping experience.
Multi-level fulfillment options allow customers to choose their preferred purchasing channel and optimise brick and mortar traffic, as many consumers today expect convenient and contactless shopping experiences whether online or picking up at the store. In this sense, omnichannel strategies strengthen customer engagement and heighten top line growth from expanded product reach.
Successful omnichannel implementation, however, requires overcoming inventory visibility and software integration challenges.
VDC's Retail survey demonstrates that nearly 33% of respondents indicated inventory visibility and forecasting as key requirement to omnichannel integration, while 36.6% highlighted the seamless integration with business systems (ERP, WMS, and ecommerce platforms) as a strong catalyst for omnichannel success.
Having accurate stock availability is vital to omnichannel profitability, as many retailers struggle with precise inventory levels to meet demand. Additionally, omnichannel fulfillment requires circumnavigating higher freight cost, as last mile delivery expenses eat into margin profitability. Thus, retailers require dynamic inventory management tools that complement with thermal printing hardware to ensure order accuracy and on-time fulfillment.
How can I improve my business' omnichannel best practice?
Partnering with the right channel provider from network configuration to ongoing maintenance requirements to create best purpose-built solutions.
Optimising omnichannel workflows through automation and mobility solutions.
Enabling fulfillment agility and purchasing flexibility through unified commerce platforms.
Leveraging barcode labelling and RFID technology to optimise inventory management and supply chain visibility to maximise last mile delivery efficiency.
Furthermore, optimising inventory management across retail stores and warehouses, coupled with robust delivery networks are vital to omnichannel fulfillment success. The barcode label and RFID tags remain fundamental to accurate asset tracking across the supply chain, where enterprises must have a dynamic printing solution to support product traceability from manufacturing to the point of purchase.
Whether offering BOPIS, ship from store, or curbside pickup options, digital synergy between warehouse software tools, POS systems, and thermal printing and barcode scanning hardware are critically important to driving inventory optimisation and profitable omnichannel operations. Customers are ultimately looking for a seamless shopping experience, whether fulfilled in-store or online, and therefore, enterprises must have the best technology solutions for their fulfillment strategies. Operating on outdated printing and software systems is a hinderance to omnichannel fulfillment efficiency and enterprises should consider upgrading solutions to optimise their omnichannel workflows.
If you need any support looking for ways labelling and print solutions can enable your fulfilment strategy, our expert team are on hand to assist so contact us today.