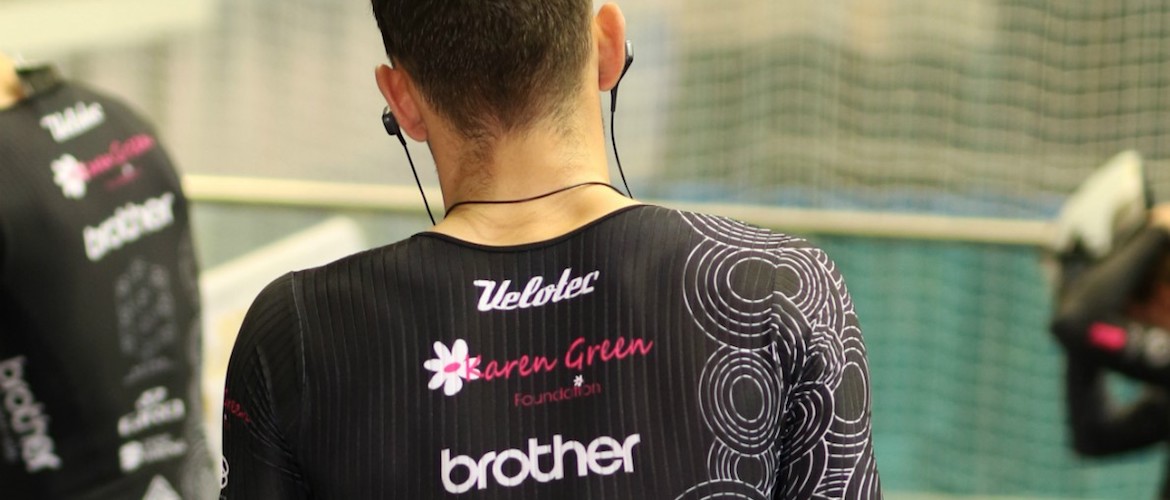 Brother UK and Team KGF: The perfect pairing
Brother UK has invested in the elite cycling sector for more than six years – supporting high-level races and sportives and sponsoring men's and women's teams.
One of these teams, Team KGF, is a brand new track cycling outfit based in Derby, featuring riders Dan Bigham, Jonny Wale, Jacob Tipper and Charlie Tanfield. Here Bigham, an eight-time British champion, explains all about his new setup, what the future holds for Team KGF, and why Brother UK is a perfect fit as a sponsor.
'We're all really driven'
When did I know I wanted to create a new elite track cycling team? Earlier this year my teammates and I were, at the time, all experiencing a big feeling of 'what next?' We're a resourceful and capable group and were ready to take the next step and work together to compete at the top level.
We're all really driven. To take on the best track cycling teams in the world gives us the perfect opportunity to demonstrate our dynamic, competitive ability to race against the best and beat them.
I believe in my own ability to reproduce great results again and again. With my teammates at Team KGF we've been able to work together under wraps, to create a well-organised and structured setup. I think we really surprise a lot of people.
I just love the purity of track cycling. It's simple physics; energy input and energy output, speed and marginal gains. Optimising and increasing the efficiency of each aspect is easily measured and monitored, with the end goal of becoming faster for a given amount of work.
Reducing a race down to its bare elements really interests me. I've always been analytical in all aspects of sport, always going into a race with a reliable strategy and knowing who and what I can count on, which will enable me to perfectly execute it.
'Performance, results, collaboration and teamwork'
Brother UK is a perfect fit as our sponsor. As Phil Jones MBE, Brother UK's MD, highlighted in his blog at the start of October, from a business perspective, cycling is really aligned with their brand positions of performance, results, collaboration and teamwork.
Brother's ethos fits really well with ours and it's a great partnership because we have the same beliefs in what cycling is all about.
Team KGF are currently training together at the Derby Velodrome. The training programme we have is highly track-focused and designed to keep us delivering outstanding performance. We've been given a huge amount of assistance, including fully supported strength and conditioning sessions, world class physiotherapy and private track sessions.
We're addressing our weaknesses individually and as a team to ensure we can produce a highly economical performance at the Tissot UCI World Cup; we try to do everything possible to not waste any time or energy.
'Cycling is a great sport'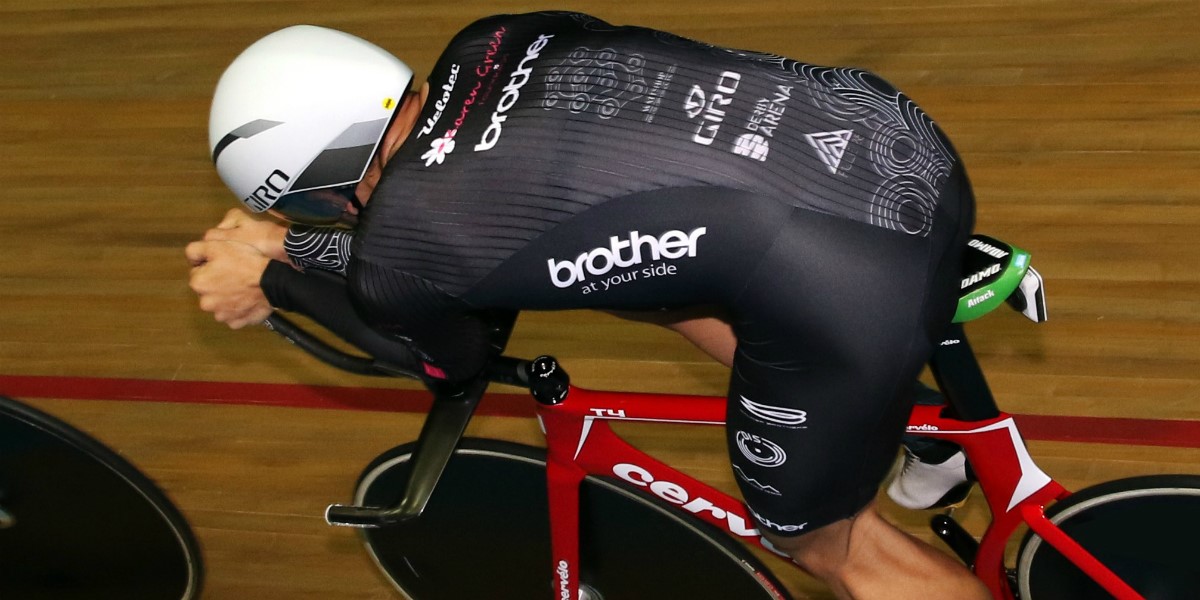 If someone had said to me one year ago that I'd be sitting here now, reproducing great performances day after day and having won eight national titles, I would've laughed it off and said they were dreaming! The whole process has been so exciting.
Before cycling I was competing in triathlons as a distraction from a rugby injury, and I soon realised the bike was my strongest discipline and that, as a competitor, results matter. I've never had a long-term goal to win an Olympic gold, but I've always loved competing, whatever the sport. I target continual progression in whatever I'm focusing on, and cycling is a great sport for rewarding the hard work put in, especially in time trials. The clock is the most honest measure!
Team KGF's plans for the future beyond the World Cups are to compete at the 2018 National Track Championships with the aim of a big medal haul, including three golds. After that, I'd love to attend the 2018 World Track Championships in Apeldoorn, the Netherlands, and the 2018 Commonwealth Games in Gold Coast, Australia. I'm very confident I can achieve a medal in the 4km Individual Pursuit at both, so hopefully I'm selected and can demonstrate the speed and results of which I'm capable.