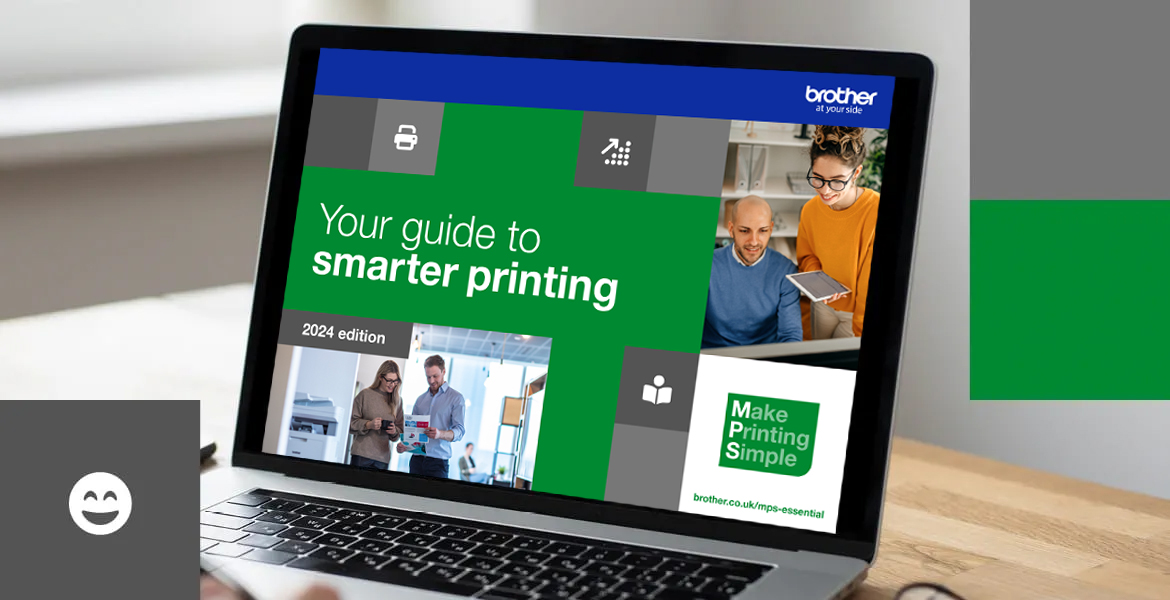 No more downtime distress!
Your guide to smarter printing
Not only does printer downtime cost businesses money, it also massively impacts on productivity and can damage a business' reputation.
So, it's clear that where businesses may think they're saving money in the short term by not investing in good quality equipment, they're likely creating more long-term costs – and reducing their capacity to complete work in a timely manner.
Find out how to print smarter in Your guide to smarter printing.

Download our free guide