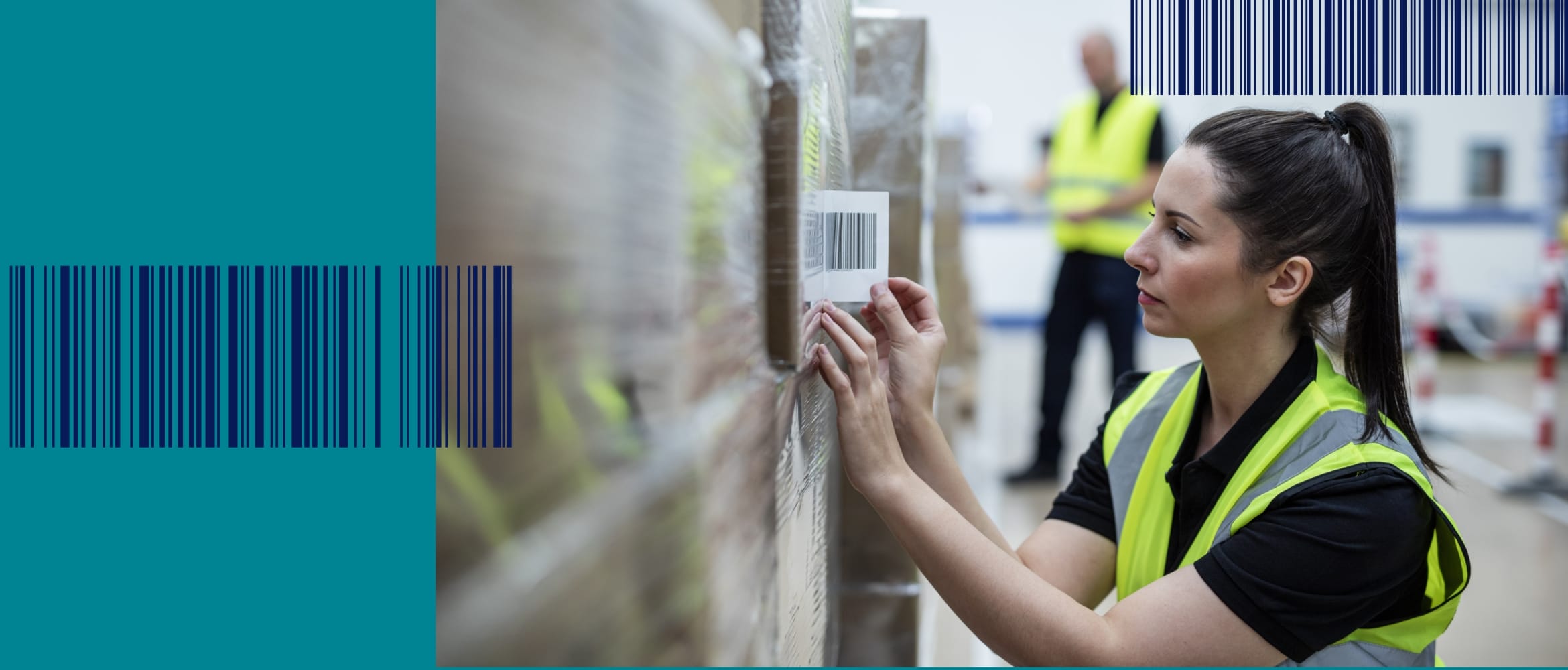 Your one-stop guide to warehouse label printer integration
Even the best technologies can be let down by poor integration into existing systems and processes. That's why we're focused on making integration easy.
This guide comprehensively sets out everything you need to know about warehouse label printer integration – but feel free to jump straight to whichever section is most relevant to you using the links below.
What is label printer integration?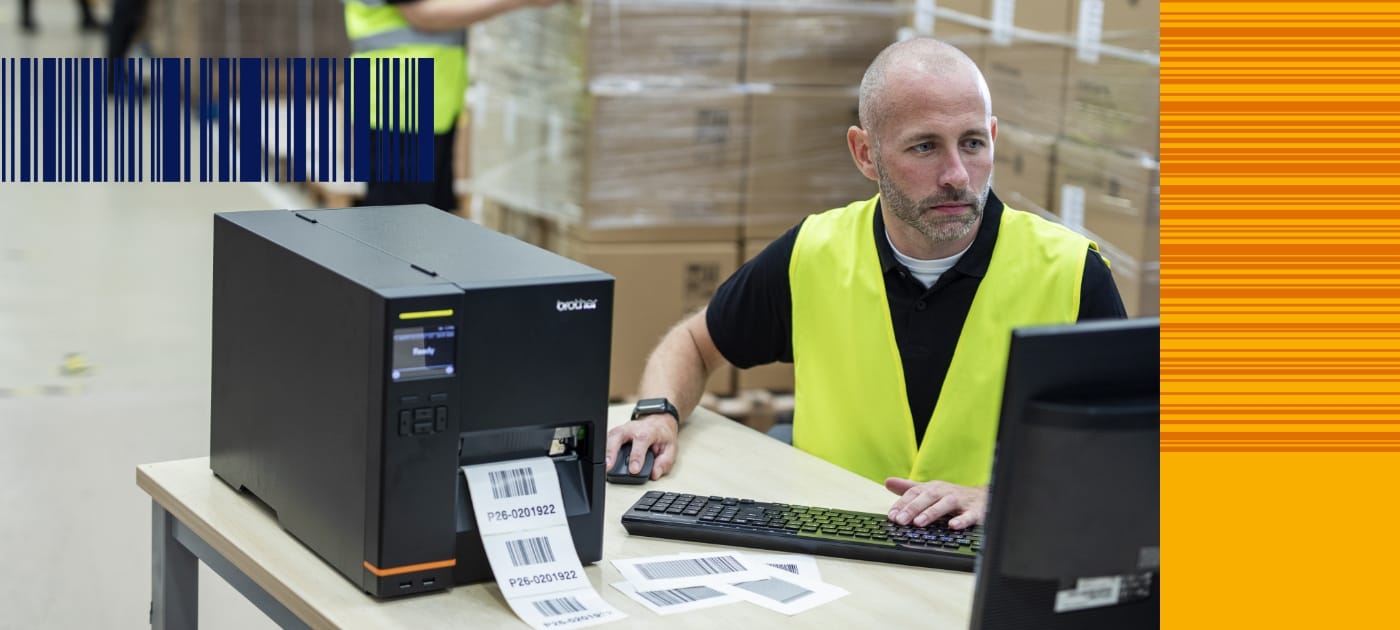 Put simply, when you choose to invest in upgraded label printing technology, integration is the process by which this technology is implemented into your business. This means:
connecting new technology with your business' Wi-Fi and Bluetooth
integrating into and improving your workflow
integrating with the warehouse management system (WMS)
ensuring all relevant software is synced up and up to date.
So, true integration is when new label printing technology is incorporated into all aspects of your business and is fully functional.
However, you know as well as we do that, in a fast-moving warehousing and logistics operation, it can be pivotal to work with a partner to enable you to uninstall the technology you've been reliant on and implement a new version without any hiccups.
And doing so is both necessary and important. After all, integrating new technology provides a fantastic opportunity to review your current processes and workflows and to implement new ones that are designed around the needs of your business.
In fact, having a well thought through implementation process that works for your business can result in significant benefits, such as:
The importance of an integration-focused partner
You know what your business needs, but a good printing partner will be able to recommend the right solutions to get you there. To do this, they will take a thorough look at your current systems and advise on the type of labelling solution you require to improve efficiency throughout your business.
But not only this – a warehouse that is under increasing demand needs to have processes in place that aid both productivity and efficiency. And the fact is, technology that is not integrated can hinder both these things, while well-integrated technology can contribute to dramatic improvements.
Why? Because badly-integrated technology can be awkward to navigate, create blockages, and eat up time as a result. Well-integrated technology, however, should work in harmony, reducing the need for manpower, and freeing up workers to concentrate on what matters.
So, what kinds of label printing options should growing warehouses be considering?
Thermal transfer or direct thermal label technology?
Thermal transfer label printers offer a level of durability that's ideal for tough warehouse and logistics environments. Whether your labels are exposed to heat, cold, or the fading effects of UV light, they'll be legible enough to ensure your packages and pallets always end up in the right place.
Direct thermal labels, however, are high quality, cost effective, and suitable for short-term labelling as they don't require a ribbon in the printer to be printed on.
Compact and lightweight portable printers that will print labels and receipts wherever and whenever needed. These can
support your warehouse's printing needs
by freeing up your workforce to complete tasks wherever their work takes them – so they aren't wasting time repeatedly returning to a central, static printer. As a result, these devices increase and make printing points more flexible and contribute to error reduction.
Industrial label printers
Industrial label printers are specialist, high volume label printers built with integration, speed, and durability in mind. These high-capacity, heavy-duty industrial printers are designed for maximum efficiency and productivity in demanding warehouse environments.
Bluetooth and Wi-Fi connected label printers
With these Bluetooth and Wi-Fi connected label printers, a tap on the laptop or swipe on the smartphone via an app is all it takes to create and print labels – whenever, wherever, whoever.
---
The power of tech that "talks to each other"
In a multi-faceted business where time is of the essence, communication is vital to running a smooth operation. But by that, we don't just mean communication from person to person, although this is important too. No, we're referring to your technology.
Having tech that "talks to each other" means tech that automates background processes, massively reducing the need for manual data entry and updates. It means, when you enter data on one machine, you enter it on every machine, or when you enter data in one format the correct information is produced on another machine – this is the power of true integration.
In this sense, having tech that "talks to each other" means your hardware and software acts as in harmony.

For example, automatic identification for logistics and warehousing inventory works through a variety of technologies, such as radio frequency identification, magnetic stripe cards/readers, barcode labels and readers, and optical memory cards. Meaning different types of technology can capture, share, and process without human involvement.
Getting this kind of automation right from the start with true integration can mean that employees spend much less time thinking about updating and inputting into your label printers and troubleshooting incorrectly formatted label outputs, and much more time doing what they do best.
To ensure your equipment is properly integrated, however, businesses need an experienced and supportive partner to facilitate the transition.
---
The importance of true label integration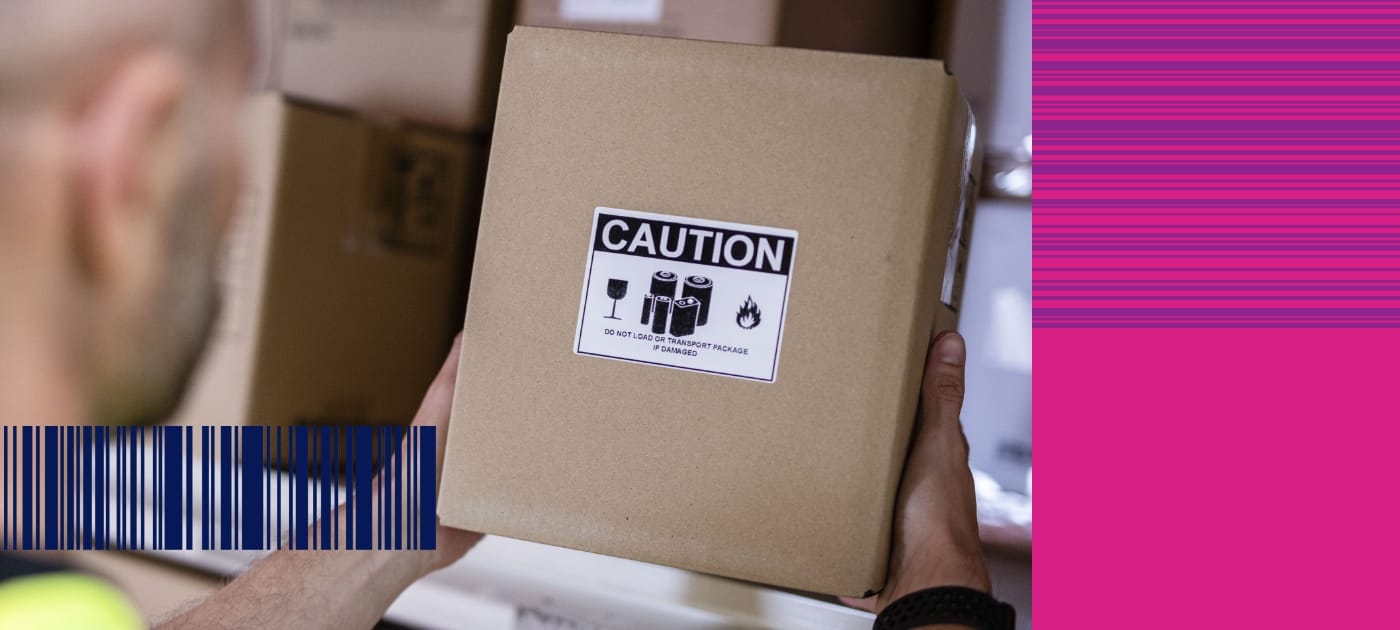 Worried that integrating new label printing technology could cause downtime or may not integrate with your current WMS? You're not alone.
In fact, in our research we found that IT managers consistently named ease of integration as one of their top priorities when it comes to selecting a new device.
But why else is proper integration with improved technology so beneficial for warehouse and logistics businesses?
Contributes to reducing downtime
Consider all the time you could spend on other tasks if you weren't dealing with the fallout from equipment downtime or incorrect label output due to a lack of proper integration. Including productivity loss, late or lost deliveries, employee frustration, and overall customer dissatisfaction.
Not only do all these errors impact on the customer experience, creating even more work when customers feel the need to make a complaint, but it costs the time it takes to repair broken equipment, re-label, and fix mistakes.
On a similar note, having a static printer that requires users to go back and forth to collect labels slows down a business' workflow. Having an integrated wireless mobile label printer, however, can speed up your processes and deliver synchronicity benefits by allowing your employees to print on the go.
Working with old equipment can make your operations less effective for a variety of reasons, including not being able to use the right media (such as label rolls) – as more modern media may not work effectively with old machinery – and hardware and software that isn't integrated with each other.
Well-integrated, up-to-date technology, however, should be able to withstand the demands of your operation while also speeding up your workflow. Plus, with the right quality media, print quality can be assured for the lifetime of the machine.
A good label printing partner should not only provide a solution that will work for your business, but they should also be experts in assessing and optimising your current workflows and delivering seamless integration with your existing systems.
This means, while it's important to consider the challenges of integration, a good partner and vendor, like Brother, should not only shoulder the burden of this process but should also provide ongoing, expert support, leaving you free to make an informed choice with confidence.
---
Integration for growing warehouses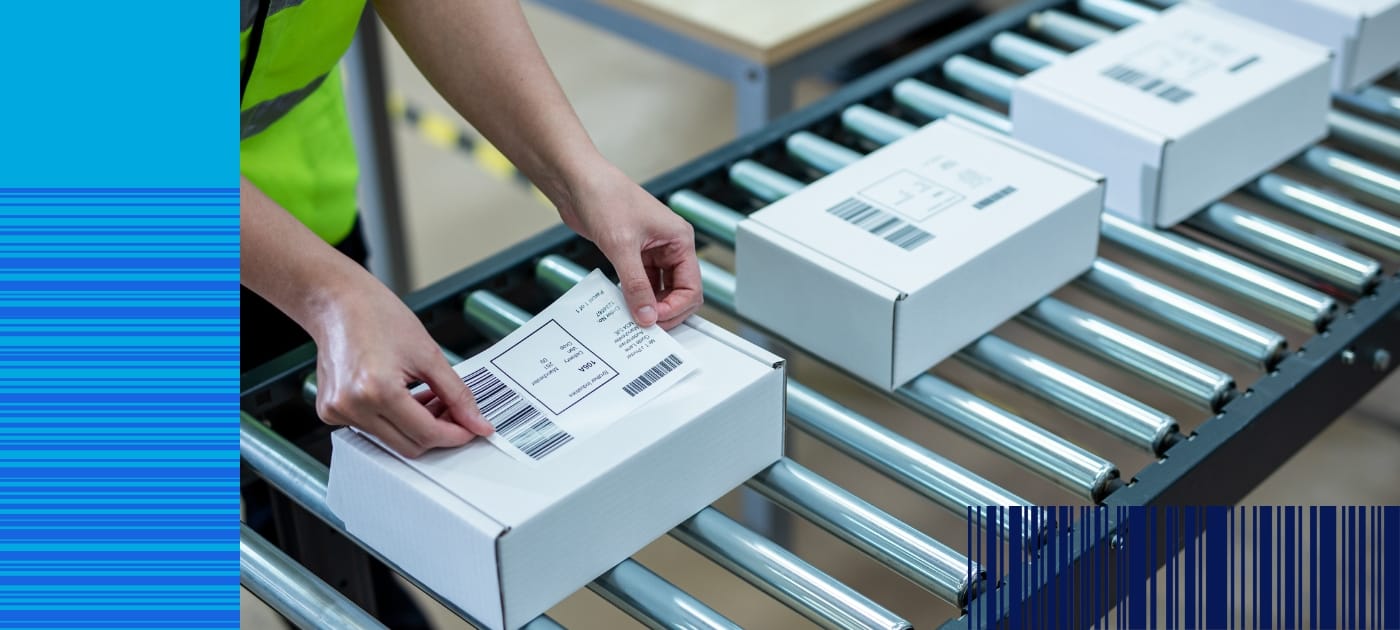 Of course, a warehouse now may not have the same needs as it did five or 10 years ago. Especially considering technology and consumer expectations have also transformed during that time.
For instance, anyone who works in warehousing and logistics knows that consumer preferences shifting into the online space is resulting in increasing volumes of parcels. Not only this, but the demands of same-day and next-day delivery have compounded this effect, meaning that demand on warehouses has increased at a far faster rate than many can keep up with.
As a consequence, the traditional warehouse approach that utilised a desktop printer and required workers to walk back and forth between various locations to fulfil orders is both outdated and impractical.
However, even if warehouse managers know that their current processes just aren't working for them anymore, that doesn't mean they automatically know what they need to replace them with.
---
The steps to label printer integration
While there are no hard and fast rules about how long the integration process takes (this can depend on aspects like proof of concept, pilots, and business sign off), new label printer integration is usually live within an hour, although more complicated integrations can take up to four weeks.
Because this process is unique to each business, your supplier will be able to give you a more accurate forecast. However, it's around this time, after making initial contact, that your supplier will be asking you some questions about what you want and need from your new system, to accurately gauge how they can best support you.
For instance:
Most suppliers will coordinate this process during a pre-planning visit, after which they will suggest a system that should optimise your labelling process, saving you both time and money. You can find out more about how Brother's integration process ensures you'll get a printing solution that optimises your warehouse in the next chapter.
---
Brother's integration process
At Brother, we can provide a free audit of your business before the implementation process begins. This is to ensure we provide you with the optimal solution for your business' needs, and takes an in-depth look at:
what your current operation looks like
what your future requirements are
your label specifications
what our recommendations are for your new solution
how your new solution will work within your current system.
As we move forward with the integration process, we will provide initial and ongoing support to ensure that your solution works as it should and reduce any potential challenges. This includes:
a proof-of-concept meeting to bring in and connect a printer to your site
a trial printer to check everything is working as it should be
on-site support with troubleshooting
a single point of contact
configuring your new device(s) settings
continued support from our localised support team contact centre.
Once your new printers are set up, we continue to identify software and firmware enhancements across our global support team, pushing out real-time updates so your system is always working in the best possible way. This looks like:
continuity of personalised support
access to dedicated developer support
industry-leading three-year warranty
the option to upgrade to a five-year warranty
ongoing product development.
Brother's "At your side" support means we're not just there to support your integration journey before or during your integration process, but we're there to support you after as well. This means, if issues arise, we're on hand to get you back up and running as quickly as possible.
It also means that, when we're implementing your solution, we gather all our learnings to share with our UK contact centre. That way, if you encounter any future issues, every detail of your setup will be accessible to our team, so you'll always receive the most personalised assistance.
As a result, we can make the best use of any learnings we gather to make relevant software updates and continue to improve our solutions to fit ideally into your workflow in future.
Integrated software solutions
At Brother, we recommend using an integrated label design software solution that communicates with your ERP or WMS system, to make sure your labels include all the relevant information required, with minimal effort on your part.
By integrating with label design software like BarTender, Nicelabel, or Teklynx with WMS systems such as Korber, SAP and Blue Yonder, you can reduce the need to input information manually, meaning fewer mistakes are made, and you can save time on redoing tasks. Plus, with SOTI integration you can manage a fleet of label printers remotely with ease.
As approved partners for all the major label management software options (and an ever-growing number of independent software vendors) Brother is dedicated to ensuring our printers can talk to whatever software and systems your business prefers.
With label management software, you can benefit from:
Quick and easy setup: Easy integration and print continuity within your ERP environment, whether you are already using a Brother product or plan to switch.
Leading solutions and support: Co-innovation ensures the best combination of printer features and software, paired with Brother's "At your side" support.
Seamless operations: Create barcode labels for a wide range of applications with automated processes, ensuring smooth business operations.
---
We live for the label, so you don't have to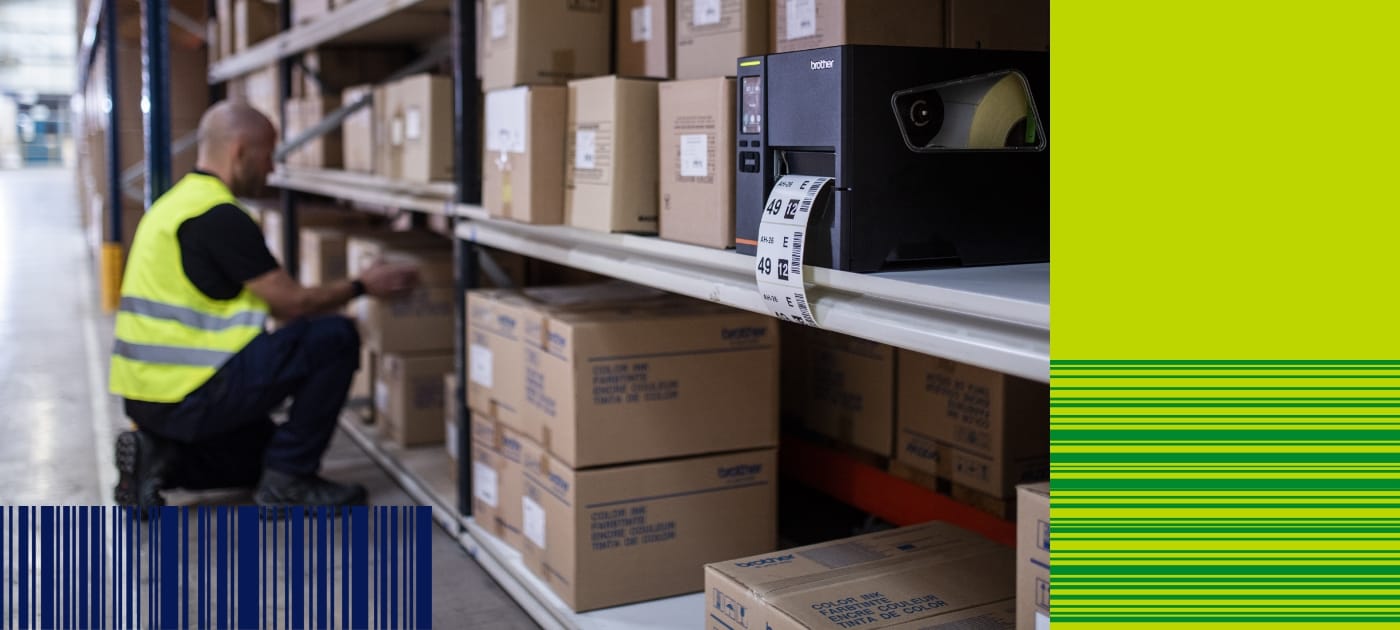 We know it can be overwhelming bringing in new tech to any business. That's why we work alongside our partners and resellers to ensure you're completely satisfied with your new devices.
The reason we take such care in the early stages of integration is so that we have the most complete picture of your current setup. This allows us to not only deliver a seamless implementation, but also recommend areas where you could make efficiencies in the way you print – potentially saving you both time and money.
No matter your business size or printing output, our level of support doesn't change. We pride ourselves on our obsessive attention to detail, meaning you can keep your business running, safe in the knowledge that we have all your labelling needs taken care of.
Discover more about our transportation and logistics solutions and how we can make labelling integration a seamless process for your business.
---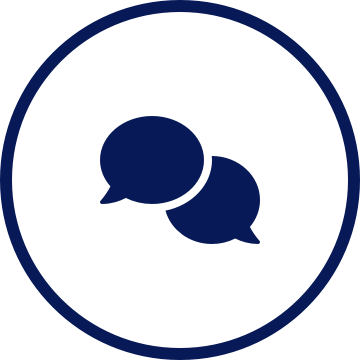 Contact an expert
To speak to one of our printing experts and get started on your integration journey, get in touch with us here.
Download our guide
For more in-depth detail about integration with Brother, you can download our fuss-free guide to integrating new label printers into your warehouse operation here.
Request a free demo
If you'd like to try a free demo of our printing solutions, you can request this here.