Why Brother lives for the label – so transportation and logistics businesses don't have to
We Live for the label
Label printing is an important part of any transportation and logistics business – but not something you want to spend too much of your time and energy on.
That's why at Brother, we live for the label. So, you don't have to.
But what does that mean, exactly?
Well, living for the label is about obsessive attention to detail. It's about making sure every line, delivery note and warehouse location label is printed with precision. It's about giving you the freedom to concentrate on other important tasks, safe in the knowledge that labelling is taken care of.
And here's how we do it: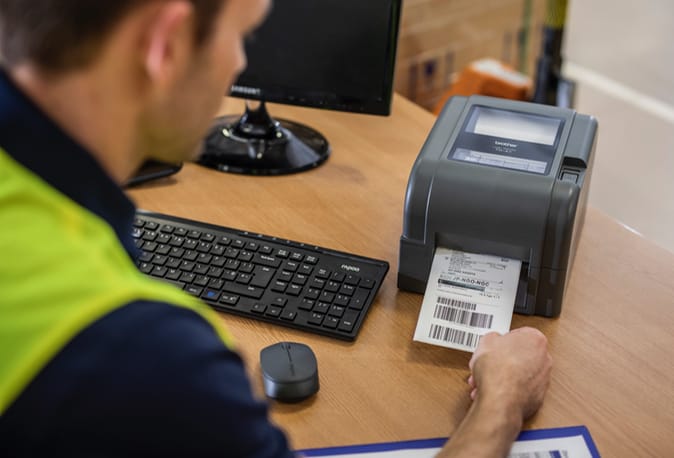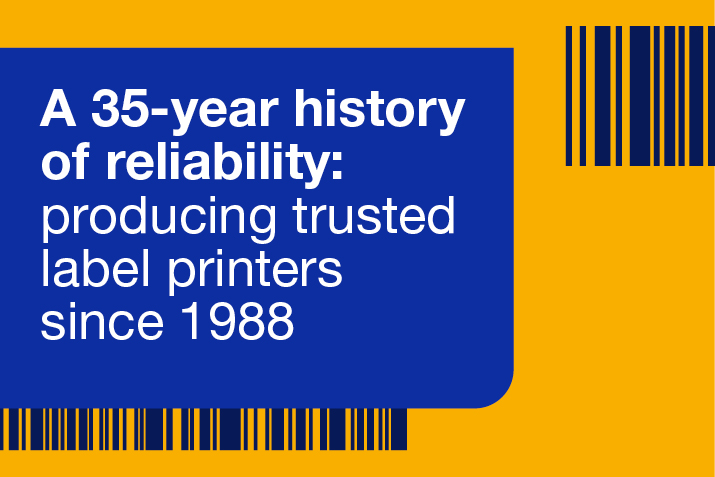 We live for reliability. So you can keep inventory moving.
Whether you're a logistics company, a warehouse operator or a B2C delivery service, you're facing the same issues: customers want everything delivered 'now', for low (or no) cost, and the inventories you need to manage have grown exponentially as a result.
That's why, in the sector where timing is everything, Brother label printers are always the right choice:
Specialist: The TJ range has been built specifically for high-volume label printing.
Fast: High print speeds and large ribbon capacity of up to 600m.
Cost effective: The TD range provides a cost-effective solution for despatch labelling
Built to last: Industrial-grade durability and robust metal construction.
Good on the go: Our RJ series of mobile printers enable users to print at the point of application, and have a range of connectivity options that suit most environments. Reducing labour time, and saving you money.
We live for quality. So you can please your customers.
In your industry, one tiny misprint or poor quality barcode can be the difference between delivery and disappointed customers, costing your business money. And both in the warehouse and on the move, accuracy and traceability are paramount.
So from our dependable packing bench products to our mobile printing devices, Brother promises:
Clarity: Produce clear, accurate labels and receipts up to four inches in width.
Quality: Built around excellent thermal print technology.
Ease of use: The user experience is top quality, with user-friendly media loading, easy-to-use interfaces, and premium LED, LCD and touch-panel displays for straightforward diagnostics.
We live for performance. So you can minimise downtime.
Whatever your operation, we believe that downtime should be unthinkable. And as ecommerce never sleeps, Brother lives to make sure that your productivity won't either:
Reliably print thousands of labels per day to keep up with peaks in demand.
Spend less time preparing and more time printing, with lightning-quick media loading and longer-lasting ribbons.
Selected models also offer a label rewinder, allowing you to set the printer going then collect the fully printed roll when it's done.
Produce all the most popular label sizes (picking, shipping etc.) or talk to us about creating custom labels.
Label on the go with our RJ series of mobile printers, which enable users to save labour time by printing at the point of application, and have a range of connectivity options that suit most environments.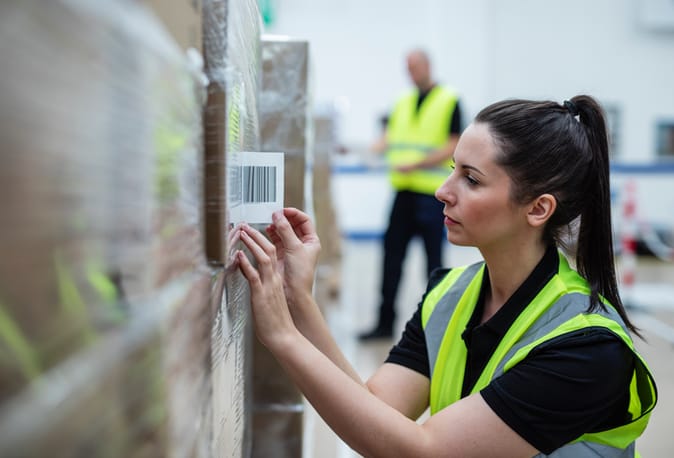 We live for integration. So you can work seamlessly.
At Brother, we've made integration seamless. To ensure your tech talks to ours from the word go. And there's no need to waste time managing teething problems.
Free demos, testing and testing support, to ensure you've got the right product for your needs from the outset.
Our range of industrial, desktop and mobile label printers supports a wide variety of printer command languages, including ZPL2 emulation.
We work alongside some of the biggest names in the business such as SAP, BarTender, NiceLabel, Newland and Datalogic – allowing you to quickly and easily fit our technology into your current environment.
Choose from USB, Serial and Ethernet as standard, with add-ons available for Wi-Fi and Bluetooth connections, including Apple AirPrint capabilities.
Our exclusive MFi Bluetooth chip is compatible with both Android and iOS devices – perfect for businesses with a mixed fleet of mobile devices or BYOD.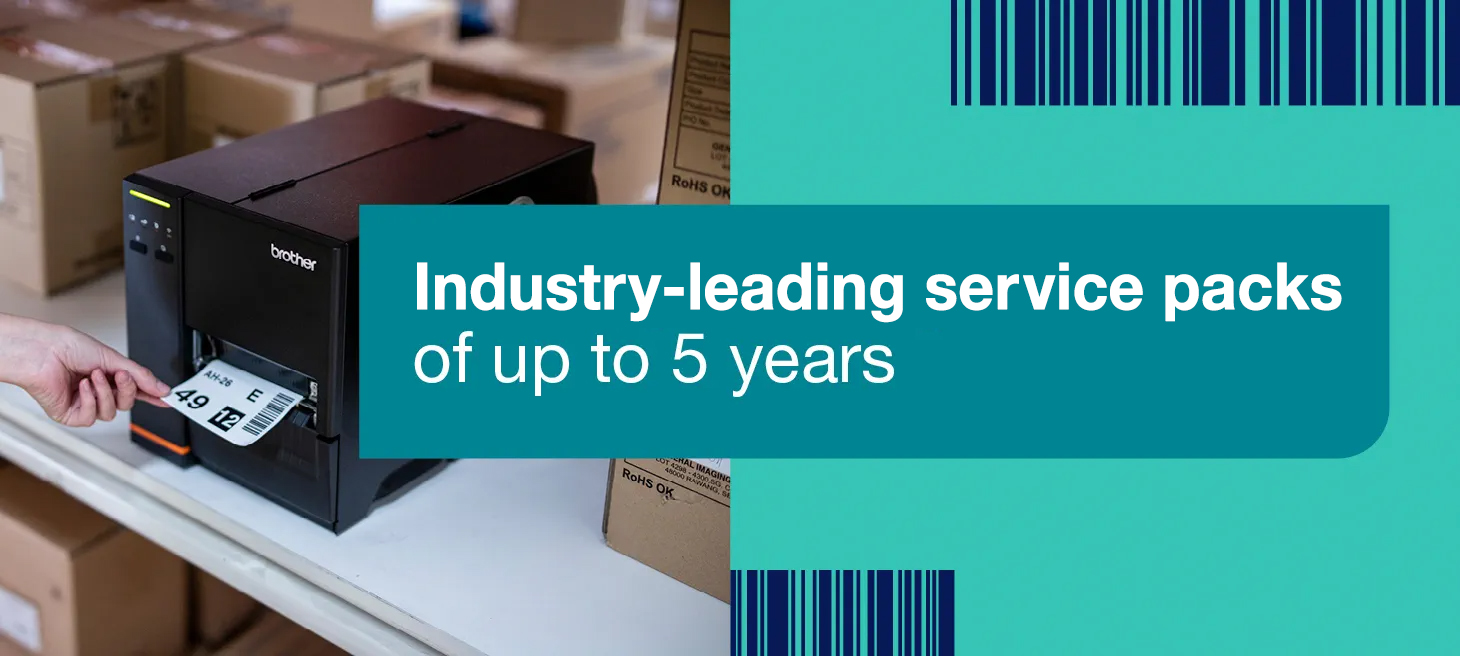 We live for support. So you can get problems sorted, fast.
We work hard to build quality products that minimise downtime for your business. But in the rare event that things do go wrong, Brother has you covered for that too. With best-in-class service options and dedicated UK call centres "At your side" to get things sorted:
Dedicated UK call centres, ensuring there's always someone on hand to help.
Industry-leading, free three-year service on all labelling solutions.
Upgrade to a five-year service option for added peace of mind:
- Service Packs for our industrial TJ series, including on-site visits from our expert engineers.
- Optional Advanced Exchange Service on TD desktop printers and RJ mobile printers, offering next-day replacements for faulty printers.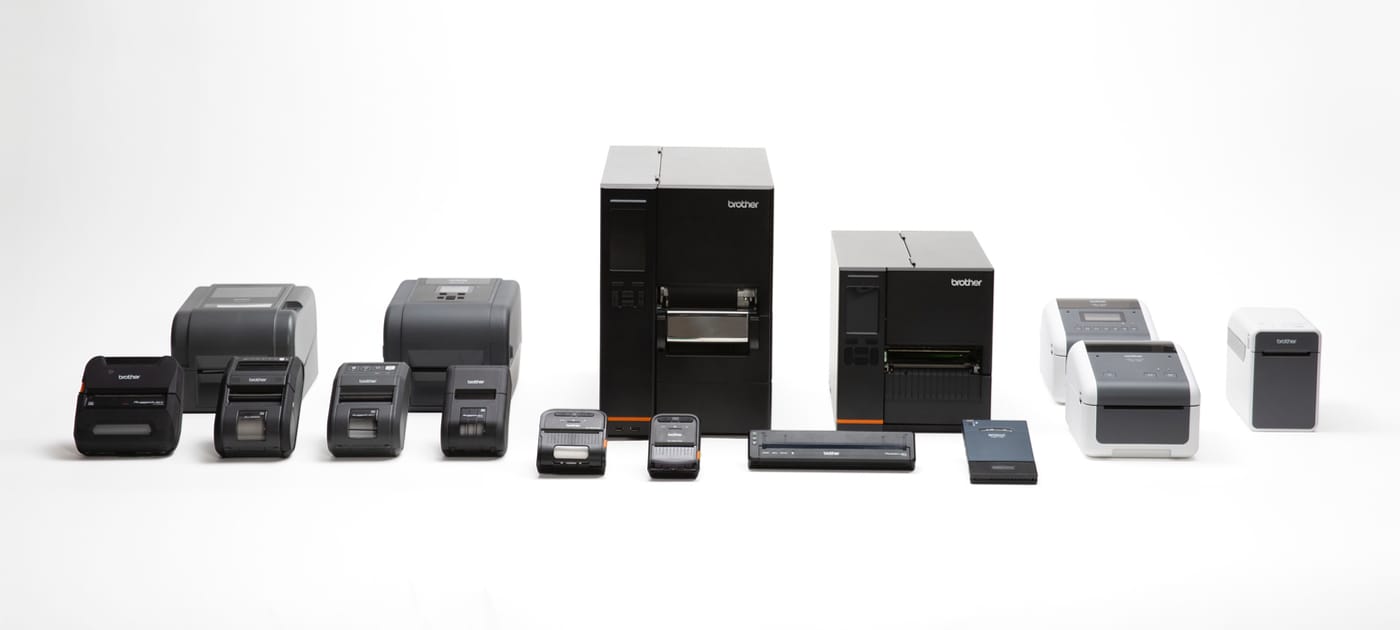 Deliver high volumes without interruption with Brother's specialist label printing solutions.
At Brother, we deal with the intricacies so you can focus on the bigger picture.
I'm Brother's T&L specialist and I can arrange a to understand your operation and provide solutions to help increase productivity and reduce internal cost by looking at the best printing solutions for your business.
Find out more about living for the label or contact me today to discuss your requirements in more detail.
Gary Morris
Tel: 07769 585136
Email: gary.morris@brother-uk.com

For further details on the Brother range of label printer please use the link below.