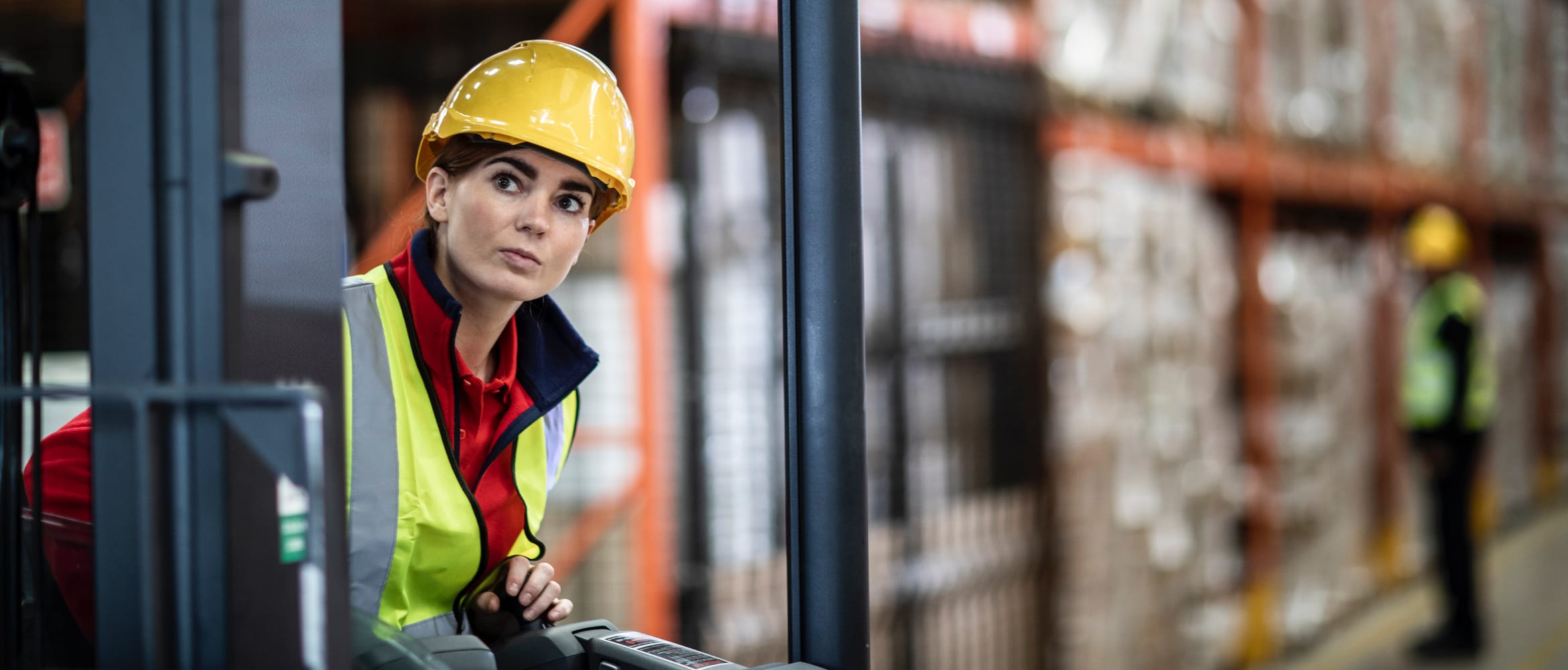 Why eCommerce businesses should look to warehouse automation for success
Over the past couple of years, eCommerce and omnichannel retail strategies have continued to accelerate towards online shopping amidst contactless requirements and shifting consumer preference.
According to the United Nation Conference on Trade and Development, global ecommerce sales rose to £19.67 trillion, rising from 16% to 19% of all retail sales in 2020. The pandemic has accelerated consumer shopping preference towards online and home fulfillment, which has strengthened the critical importance of integrating automation solutions to manage increased volume requirements.
One aspect of eCommerce delivery that customers have grown to expect is omnichannel flexibility.
Omnichannel flexibility requires automated warehouse logistics
Retail businesses and logistics ecosystems require dynamic technology solutions in order to ensure accurate supply chain visibility from manufacturing to point of purchase. Making strategic technology investments in warehouse automation will prove beneficial for business success in navigating the complexities of omnichannel order fulfilment.
The rise in online orders coupled with warehouse labour shortages has put fulfillment pressure on retail businesses, which they could help alleviate through automation. As customers now expect two day or same day fulfillment turnaround, automation solutions such as robotics and artificial intelligent (AI) software tools can help mitigate warehouse operational and productivity gaps.
As warehouses are struggling to retain workers, the need for workflow optimisation through automation has become more apparent: automation will ultimately help improve profitability by reducing fulfilment errors and enhancing worker satisfaction and productivity.
Why do retail businesses need to evaluate their automation solutions?
Businesses face significant operational challenges with inventory accuracy, stock availability, asset tracking, warehouse space utilisation and picking optimisation that leads to inefficiency and extends order fulfilment lead times.
VDC Research Group, a leading authority on auto-identification and data capture (AIDC) and business mobility technology, recently surveyed over 240 warehouse companies, which highlights the leading business warehouse initiatives to augment warehouse efficiency:
Improving storage capacity (44.4%)
Improving on-time shipment (41.9%)
Improving perfect order rate (41.5%)
Notably, VDC's Warehouse Trends survey also highlights that improving labour optimisation, improving returns management and reducing the cost of errors are key operational metrics for warehouse improvement. Reducing labelling errors such as mislabelled products, poor barcode resolution, and damaged labels remains critically important to improving fulfilment efficiency and improving margin profitability - as charge backs and fines from barcode readability issues range from $10K to $20K per violation, as retailers have to manually input the correct pallet information.
Additionally, VDC's survey demonstrates that businesses are expecting continued increases in product shipping volumes but only 55% of respondents indicated that the number of workers would increase. With increased numbers of product SKUs and inventory turnover to increase over the same period, businesses must do more to maximise productivity through automation.
From robotics hardware that can increase output productivity to software tools that can optimise transportation routes, automation is fundamental to navigating the anticipated increasing order volume.
Cloud connectivity is also critically important, as printers and scanners must work in unison with Warehouse Management Systems (WMS) and analytics platforms for seamless data integration.
Thermal printing advancements warehouses are and should be making
Auto ID solutions, such as thermal printers and barcode scanners have proved integral to supporting warehouse operations and enhancing worker productivity. The barcode label remains an integral piece of warehouse operations and supply chain visibility, as the most cost affordable method of inventory tracking.
The integration of mobility solutions such as wearable scanners and printers, forklift-mounted tablets and printers, voice operated picking systems and mobile computers increase worker efficiency by enhancing hands-free flexibility and creating more on-demand workflows instead of static workstations.
Robust print and scan systems are fundamental to supporting omnichannel expansion. As thousands of SKUs are shipped per day in the largest warehouses, businesses require seamless integration of additional printer hardware to keep pace with growing parcel volumes – plug and play readiness is vital for change ecommerce and omnichannel dynamics. Additionally, warehouses require dependability in their label printing hardware, as even the smallest breakdowns can cause fulfillment delays. In this sense, enterprises require high quality and "At your side" service and preventative maintenance whether working directly with manufacturer or channel partner in order to optimise labelling performance.
How to use thermal printing to facilitate warehouse automation
Businesses have integrated automation solutions to address key workflow challenges, such as, picking errors, inaccurate inventory and asset tracking. Technologies such as robotics, artificial intelligence, block chain, and RFID have been used to maximise fulfillment agility and to optimise worker availability.
VDC found 44.5% of survey respondents noted enhancing warehouse efficiency as a primary catalyst for automation investments, while 36.4% indicated a need for more strategic planning of labour resources as their primary driver for automation. The strongest driver for automation, however, remains the need to keep pace with growing online order fulfillment with faster delivery, picking, and stocking schedules. Therefore, strategic technology investments to enhance operational visibility into key performance metrics will prove beneficial in navigating fulfillment pains.
Whether you're looking to implement robotics or rollout artificial intelligence across your fulfilment centre, the barcode label remains fundamental to warehouse operations. From ensuring accurate scanning for order picking to location labels for inventory management, dynamic printing solutions are essential for mitigating labelling errors and critical for ensuring precise order fulfilment. Thus, having robust mobile, desktop, and industrial printers integrated across warehouse facilities will help support automation strategies, improve output productivity, and ultimately improve margin profitability.
Furthermore, warehouses require scalable and ease of integration with current thermal printer fleets to keep pace with growing parcel volume and labelling requirements. To enhance warehouse efficiency, enterprises require upgraded printing and scanning systems that are cloud connected with enterprise software tools.
Want to know how you measure up to the competition? Find out about the key technology that retailers should be investing in in our latest whitepaper report here.
If you require more support on how to introduce or optimise printing technology in your warehouse we can help. Read about our manufacturing solutions to fulfil you business or contact our expert team.