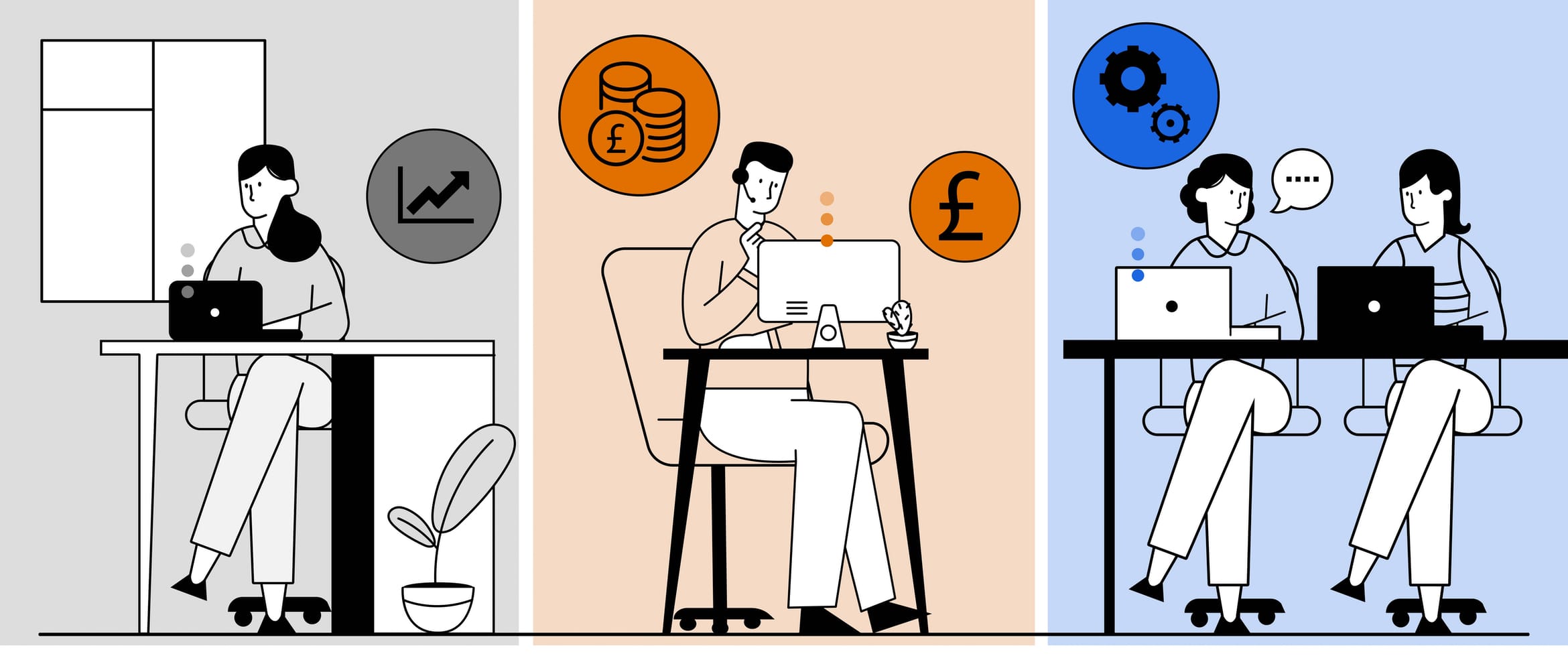 Creating cost effective and productive IT infrastructures for hybrid working
How simple IT changes can make all the difference to promoting effective hybrid structures.
In 2020, most organisations experienced a seismic and rapid shift to remote working structures. For IT departments, technological, security and operational challenges had to be tackled fast – for the most part with reactive quick fixes. Now, as we settle into the new normal, our reimagined working structures pose yet more new challenges. According to recent McKinsey research, nine out of 10 organisations will be combining remote and onsite working into hybrid structures. Yet 68% don't have a detailed plan or strategy in place of how to do it. For businesses of all sizes an IT strategy will prove to be vital.
Regardless of the working model of choice, IT professionals must ensure that their organisations buy in to a remote-first way of thinking when it comes to IT infrastructures, ensuring cost efficiency, smooth workflows, high levels of employee support and productivity. And whilst quick fixes may have sufficed in 2020, process and infrastructure development must now be approached with a longer-term focus. Adopting the right approach can help to avoid any additional expense that can arise from inadequate IT infrastructure implementation.
It is essential for staff working remotely to be productive away from the office
Effective IT infrastructures play a crucial role in peoples' day-to-day working lives – and can be make or break when it comes to hybrid structures.
With teams having been predominantly working remotely, collaboration and communication have become essential. Organisations have become reliant on team spaces like Slack and Microsoft Teams for day-to-day communication and video conferencing for collaboration. Cloud software, network accessibility and access to secure shared files are key for ongoing collaboration and productivity. To optimise productivity by location, remote working days should be designated to tasks that require more individual focus. Effective IT infrastructures will be pivotal in ensuring that productivity when working from home is enhanced rather than hindered.
Network connectivity can be one of the biggest challenges to get right for hybrid infrastructures
Recent data has illustrated that nine out of 10 employees lose at least half an hour of their working day to poor internet connections and lack of network connectivity. To put it simply, home working networks can be inconsistent.
For effective and productive hybrid and remote working environments, access to the corporate network is key when users are out of the office. This can be done through a VPN, for example. Yet implementing completely new networks company-wide will, of course, bring with it cost implications. But this doesn't have to be the approach. Existing networks that are currently being used may be fit for purpose. It could be that they just need to be used in a different way.
Existing networks must first be assessed. Intelligence should be applied, and a complete analysis of current networks and IT systems should be conducted before exploring other, potentially more costly, avenues. And for those people facing problems with internet connectivity at home, they can be provided with ethernet cables for wired connections or mobile hotspots if this isn't possible.
Keeping people productive whilst maintaining IT cost efficiency should be a balancing act between what currently exists and what needs to change. Learn more about our business cost efficiency solutions here.
The borderless office – workflows must now be digital (with the right tools to facilitate them)
Work processes and workflows must now be digital and available via the internet as distributed teams collaborate remotely. It is vital that this dispersed workforce is brought together and strengthened through IT systems and processes, alongside network accessibility.
The right decisions need to be made about which cloud software solutions to implement – whether team spaces, project management tools or video conferencing software – based on an employee and business need. Again, a balancing act between staff requirements and cost considerations must be established.
With documents now required to be digitised, how and where to implement information capture solutions will also need to be analysed. And with increased digitisation of processes comes an increased need for network, device and document security. Employees using personal computers and potentially working on sensitive documents in public places brings increased vulnerability to cyberattacks. When team members are working off network, there's also the potential for delayed detection and security responses. This requires secure hardware to be provided to all staff, plus detailed documentation of how and why to use the company network at all times. External support from cyber security experts may also be important to ensure improved network security.
Tweaking existing IT processes and solutions will help in keeping hybrid employees productive
Providing remote network access is the baseline for employee productivity, as it gives them the foundation to do their work effectively and securely – essentially mimicking their office setup in terms of accessibility of data and documentation. Yet problems will inevitably occur for individuals, just as they did in the traditional office environment. In the office, this IT support was often a quick fix, with issues cleared up by a quick desk visit and further explanation and education offered over a cup of tea.
Now with team members based flexibly at home or in the office – both those experiencing the issues and those fixing them – there are new implications for IT infrastructures to account for. To diagnose issues quickly and effectively, remote management tools are key. The ability for IT teams to log onto and access devices remotely immediately removes the need for team members to try and explain the issues they're having over the phone. Keeping employees productive and keeping IT teams efficient and cost-effective.
Hybrid structures rely on trust between line managers and team members, with employee productivity now measured by deliverables rather than time spent in the office. One consequence of this is that individuals may switch to working hours that better suit them, as opposed to traditional office hours, when working remotely. This brings with it a knock-on effect for IT, with assistance potentially required out of hours. Extending IT helpdesk hours may need to be considered, along with ensuring documentation is in place to detail common issues and their solutions. Effective training must also be implemented to reduce any potential future IT issues.
Simple IT infrastructure changes may be all it takes
Hybrid structures look set to be a permanent fixture for both the short and long-term for the majority of organisations. And they will continue to put pressure on IT departments – recent Microsoft research has already shown that 40 billion more emails were sent in February 2021 compared to the same month in 2020.
For hybrid working to be effective for businesses and their staff, IT infrastructures have an integral role to play. Maintaining both employee productivity and company cost effectiveness is key. What may first appear to be big shifts to current ways of working can be achieved by tweaking existing solutions to work in new ways, eliminating the costs associated with implementing completely new infrastructures and negating the need to spend big to fix poorly thought-out solutions. Whether improving documentation and training, reimagining ways of using existing networks or increasing reliance on cloud software, simple and straightforward solutions can be found.
Head to the Brother UK Hybrid Working hub to discover more about creating effective hybrid structures for your workplace or contact one of our expert team to discuss your specific requirements in more detail.