The new IT crowd
The IT Crowd still has many fans in the IT industry, but how has the IT department changed since then, and what will the key IT jobs of the future be?
The IT Crowd hasn't been a regular feature on our TV screens since 2010, but the cult series continues to hold a special place in the hearts of the IT community.
It's the source of countless memes, is continually referenced in the IT media and we're told a US remake is currently in the works.
It's also responsible for popularising that timeless phrase: "Have you tried turning it on and off again?"
If you haven't seen the show (it's currently available to view on All 4, Netflix, Amazon Prime Video, iTunes and more), it follows the exploits of the dysfunctional IT department at a London corporation.
It's clearly a deeply satirical look at the life of an IT professional, but it prompted us to ask, how has the IT department evolved since then and what will the IT crowd look like going forward?
While the IT Crowd were relegated to a dingy basement and seemed to be a complete mystery to their colleagues in other departments, the digital revolution means IT is now recognised as a fundamental component of every successful business.
We spoke with Circle Recruitment, a recruitment consultancy specialising in the IT and legal sectors based at MediaCity in Salford, which has been delivering high-calibre candidates to major insurance companies, international professional services organisations, law firms and software houses since 2003.
Here, director Jon Brass and senior consultant Scott Carline, who have a combined 25 years' IT recruitment experience, profile some of the key roles that will drive IT departments in 2019 and beyond.
IT director/CTO/CIO
While 10 years ago there was a bigger focus on qualifications and certifications when recruiting an IT director, that's now less of a priority and they must now combine industry experience with technical knowledge and an entrepreneurial outlook.
What will be more important going forward is that they have the ability to deal with stakeholders from across a business, are clued up on the latest developments in the firm's business sector and can get the best out of the people in their department.
They will have big budgets to manage and be making top-level strategic decisions that could make or break a company.
They're getting board level buy-in for transformational projects, putting forward the case for multi-million-pound investments, something that requires far more than just technical expertise – including the capacity to deal with high levels of stress.
Technical support manager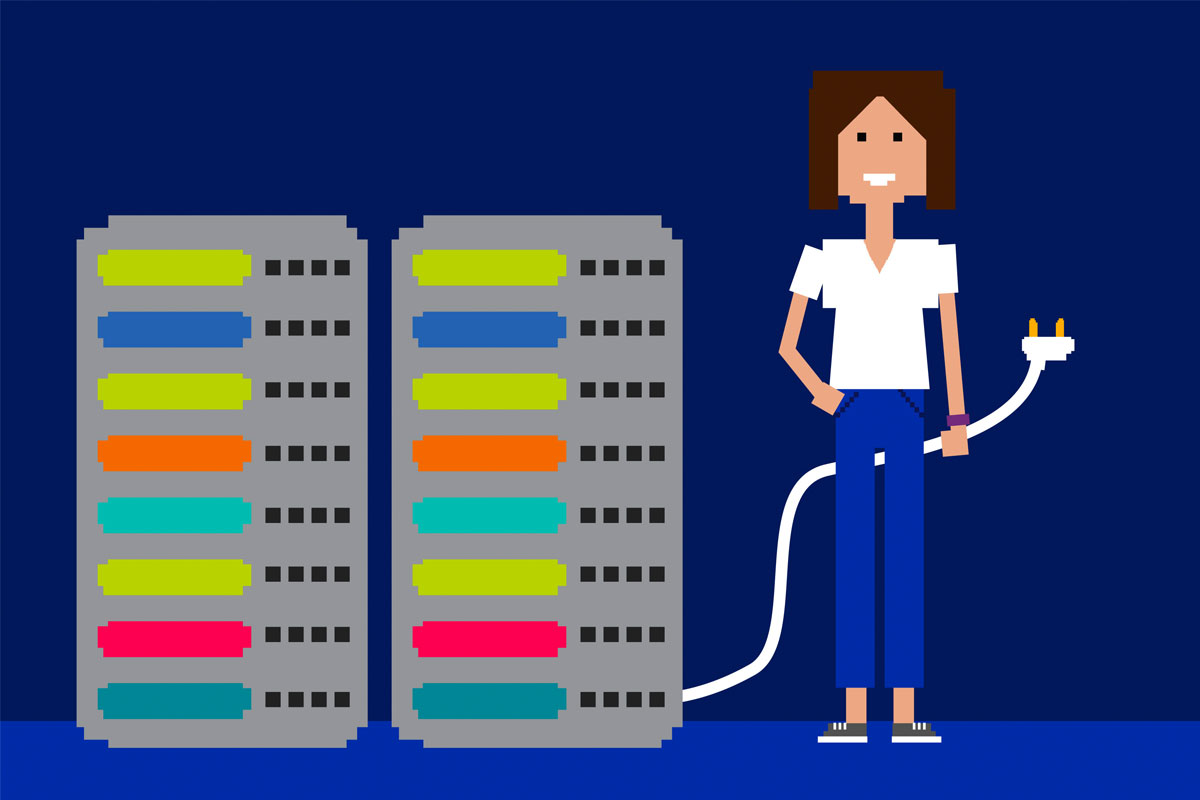 The technical support manager heads up the IT support team and will probably have graduated in an IT-related discipline, with a BSc in computing or networking, or a hybrid degree like business and IT.
They'll probably have worked in IT for around 10 years, starting in an entry-level helpdesk role and working their way up.
They will need a high degree of technical know-how as the role is becoming very focused on service delivery.
That can mean designing more efficient working processes for the staff in their department or helping source new technologies to improve quality and efficiency in a business.
On top of that, they'll need excellent people management skills.
Depending on the size of the business, they might lead a team of between five and 50 people.
IT support/help desk
This is an entry-level role. Most IT support workers will be graduates, though increasingly, firms are offering internal apprenticeships, where recruits are trained up over the course of three or six months before joining the help desk. Some will also be self-taught.
They need good levels of technical knowledge, and while maybe 10 years ago they may have been more like the archetypal tech geek, that sort of person won't fit the modern role so well.
They'll need to be sociable and outgoing as they are dealing with a wide range of people every day.
As they progress, they will move on from fixing issues with computers, printers and internet access, to working on streamlining services and making sure networks are working optimally and effectively for the business.
Software developer
Developers usually come from computer science background and will often have a completed a BSc, which includes a 'sandwich year' to work at a company to get commercial experience. Some continue in education to do a masters or PhD to develop their specialism and then get a job at a higher level.
While 10 years ago, they were often put in a corner and expected to just write code, they're now becoming more integrated into business.
It means they need to develop a wider understanding of the software they work on and how its benefiting the organisation.
They're expected to liaise with end users to understand what they need from a piece of software, as well as writing algorithms to test the application and fix bugs.
Firms will want developers who think outside the box, challenge the status quo and come up with creative solutions to solve problems, save money and improve efficiency.
Head of IT Security/IT security officer
With the introduction of GDPR and the growing number of data hacks, companies will have to invest more heavily in security to make sure their systems are robust enough to withstand cyberattacks.
For an online company, the majority of threats are external, with people trying to get access to its customer data.
A security expert will systematically try and break into a system, looking for holes and then fixing them.
There have been cases where people have gone into security roles after formerly being high-level hackers, who have then reformed to become a poacher-turned-gamekeeper.
Of course there are far better – and legal – routes into the role!
You can get a qualification in IT security, but some of the best people are those who just have a natural fascination with programming and playing around with systems.
Data scientist
Big data is an emerging area that's seeing a lot of investment at the moment, and that will only continue.
Many firms hold large amounts of data on their customers that has never been properly exploited.
A data scientist can interrogate that data and commercialise it, translating it into meaningful business information that can be used in marketing, for example, to target customers more effectively and efficiently.
Data scientists often come from an academic maths background.
They are research-focused and have maybe done a masters and potentially a PhD in machine learning, as their work often incorporates Artificial Intelligence.
Read more Brother Spark insight and opinion for IT managers.