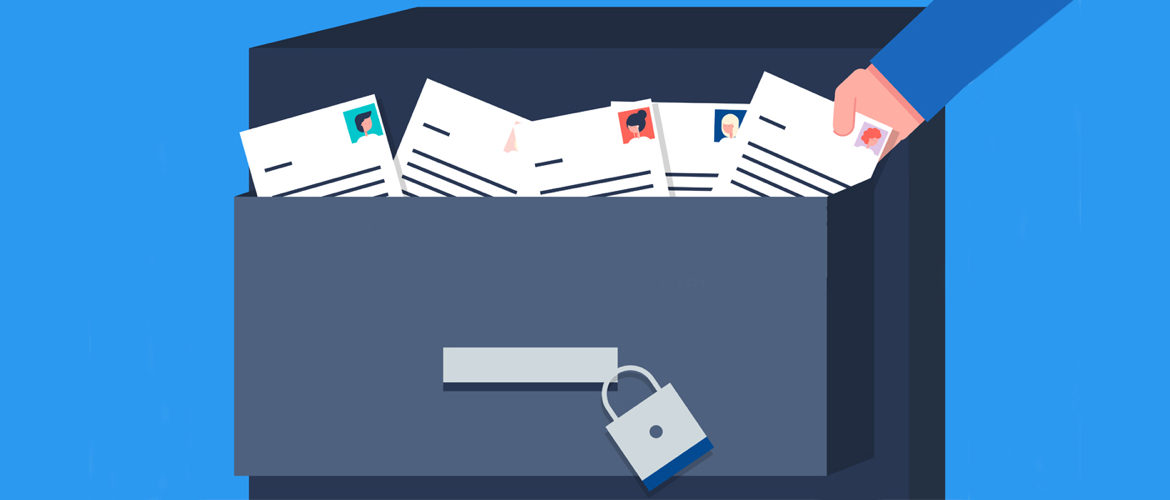 Document Management: Keeping your data safe
With GDPR just around the corner, we asked 500 senior SME decision makers about how advanced their document management systems are – here's what they said.
The pending GDPR (General Data Protection Regulation) is the hot topic of the moment and has put the focus on business data and document management like never before.
To better understand the state of document management in SMEs, we conducted research with 500 senior decision makers at small and medium-sized businesses.
One thing is clear: a lot of UK SMEs would benefit from reviewing their data management structure, policies and procedures, and now is as good a time as any to do it.
Here are some of the highlights from the survey:
72 per cent of people keep paper records containing customer information, but 28 per cent haven't reviewed their paper record management policy in over three years.
56 per cent have made plans to review their paper record management policy before GDPR and 65% plan to digitise their paper records before the new rules come into force.
Only a quarter currently limit access to digital-based personal data and a fifth have no plans to restrict employee access to digital documents.
Nick Gosden, Head of Business Unit - Scanner at Brother UK, said: "Digitising paper records cannot only help ensure documents are more secure, but also drive greater efficiency. Smart firms will start preparing now and future-proof their systems."
If you're thinking about making your document management processes more efficient and secure explore our scanning solutions here.