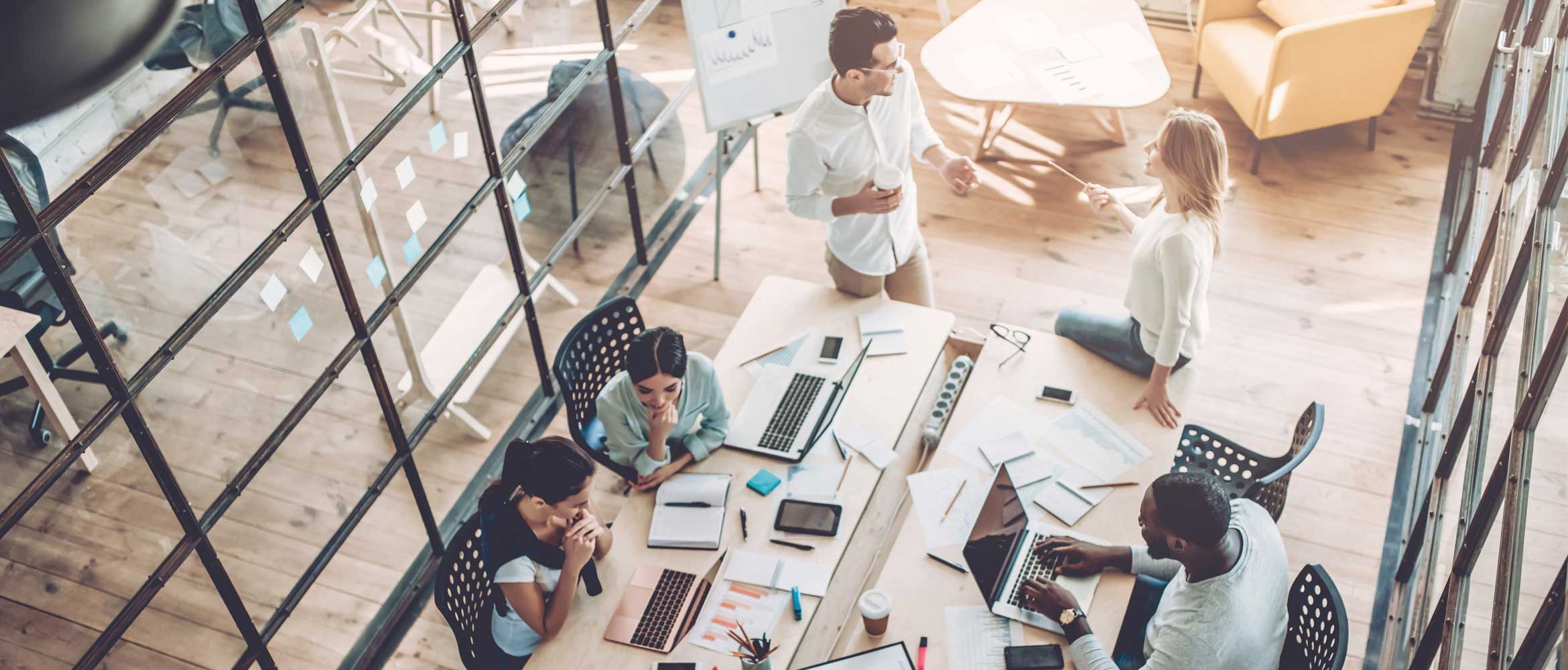 Side by Side: Is the IT industry suffering from a lack of diversity?
Welcome back to Side by Side, the series of Brother Spark blogs where we invite two experienced IT professionals to share different insights into a topic that's high on the industry's agenda.
For our second instalment, we're examining the issue of diversity in IT.
This is an industry that's long suffered accusations of having a lack of diversity in the workplace.
The Diversity in IT 2017 report from BCS, The Chartered Institute for IT, found that women, people with disabilities, older people and ethnic minorities were all underrepresented in the industry.
But it's now well understood that businesses with diverse workforces are more innovative, grow faster and are more profitable.
At Brother, we've launched a Diversity and Inclusion Programme to promote the discussion of gender equality and accelerate diversity in the workplace.
People with different characteristics including age, gender, sexual orientation, ethnicity, socioeconomic background, faith, disability, gender assignment and neurodiversity have different experiences and outlooks that can prove a real asset.
With that in mind, we spoke with Anjali Arora, Senior Vice President and Chief Product Officer at software developer Rocket Software, and Jenny Davies, CEO at connectivity and internet infrastructure provider M247 to get their views on how we can encourage greater diversity in the IT sector.
Flexible working is key to tackling IT's gender issue
Anjali Arora, Senior Vice President and Chief Product Officer at Rocket Software argues that IT firms must enable employees to balance their work and home lives in order to encourage greater diversity at all levels.
Teams that contain different types of people, with diverse thought processes, varied approaches to problem solving and unique experiences to draw from, perform better than teams made up of similar individuals.
In 2019, I'd like to think diversity in the tech sector is improving, that more girls are studying STEM (science, technology, engineering and maths) and more women are taking up roles in computer science or programming; sadly this is not the case.
In reality the gender gap in tech is widening with fewer girls choosing to take STEM courses or enter technical careers and women accounting for just 17 per cent of UK tech workers.
Sharing information, opening doors
The results of a PWC study suggest girls don't consider tech as a career as they aren't given enough information about what jobs in the sector involve, and because nobody is putting tech forward as an option.
Just three per cent of girls say a career in tech is their first choice, versus 15 per cent of boys.
Those that do enter the industry are struggling to climb the career ladder, with female software developers in the 35+ age group three and a half times more likely to be in a junior position than their male counterparts and just five per cent of leadership positions in the tech sector held by women.
So, how can IT managers encourage more diversity in their organisation?
Celebrating women's unique contribution
Research by the National Centre for Women (NCWIT) indicates women in the 25-34 age group are dissatisfied with IT career prospects due to unsupportive working environments – the well-publicised 'brogrammer' culture – and the necessity to make excessive sacrifices in their personal lives.
That means many women leave the sector before they make it to the top.
Male domination of the tech industry results in gender bias at all levels and this must be addressed to attract and retain female talent.
Tech companies need to be more open to flexible working practices and to create positive working environments where diversity is celebrated and encouraged, giving women the opportunity to advance within the industry and bring their unique contribution to the table.
The IT industry must break down stereotypes to achieve diversity
Jenny Davies, CEO at M247 says IT firms should reach out to their local communities to make people from all backgrounds more aware of the opportunities that exist in the industry.
No individual should have restrictions placed on them because of gender, religion, ethnicity or anything else.
Almost everyone interacts with technology of some kind or another on a daily basis, so everyone has a different experience and valuable perception to contribute.
Diversity encourages wider thinking, better collaboration and greater problem solving.
IT is typically a very male-dominated industry, especially in c-level and management positions, but that's no reason why diversity shouldn't be actively encouraged in the workplace.
We need to commit to changing the shape of the IT workforce going forward.
Encouragement and opportunities
With the apparent skills shortage, it's so important to break down stereotypes and encourage individuals to pursue their chosen careers, unhampered by prejudice and regardless of background.
I myself was educated at a tough urban school and have built a successful career for myself as a female CEO in a typically male-dominated industry, defying any limitations associated with my sociodemographic.
We actively recruit from our local area in inner city Manchester and have a high intake of local graduates and apprentices, as well as working closely with local schools to show pupils the exciting opportunities the tech sector has to offer.
M247 also works with the local housing association One Manchester to provide placements and several of these have developed into full time employment with the company.
An environment to flourish
We also pride ourselves on the flexibility we offer to employees that may have not otherwise returned to work, whether this be working parents or those with other dependencies or circumstances that mean they're unable to work full time.
Our varied and diverse workforce creates a pleasant working environment with improved productivity and greater loyalty.
The tech sector can provide many levels of opportunity and individuals, irrespective of circumstance, can flourish in this environment.
Read more about how Brother is ensuring diversity and inclusion in its teams.