Best Printers For 2021/2022 | Brother UK
A printer can do many things depending on which you choose. Brother UK look at the best printers for 2021/2022 and why you need them.
With a rise in home-based working, and the need to scan and print out hard copies of many documents, such as reports, passports, gig tickets and even flight tickets, not having somewhere to print at short notice can become a frustration. So, it makes as much sense as ever to invest in a printer of your own.

But when you do, you'll want to ensure you have the best printer for your needs. That's why we've taken a look at the best printers for 2019 below, to help you make an educated purchase decision.
What made us choose these best printers?
Below, we've taken a look at the styles of printer available to you and highlighted what they do and how they could benefit you.

This way, it won't matter whether you're looking for the best printer for home use, in a business or personal capacity, as you'll be able to identify exactly the style of printer you need.
Inkjet printers
Whether it's for home or office use, an inkjet printer can be a huge help, especially when it comes to imagery. Offering high-image-quality alongside extremely quick printing speeds, these will have your documents with you in seconds rather than minutes, no matter what you need to print. You'll also find these in business and home variants, which offer a mixture of A4 and A3 printing, and come in sleek and stylish designs that ensure they fit into any room with ease.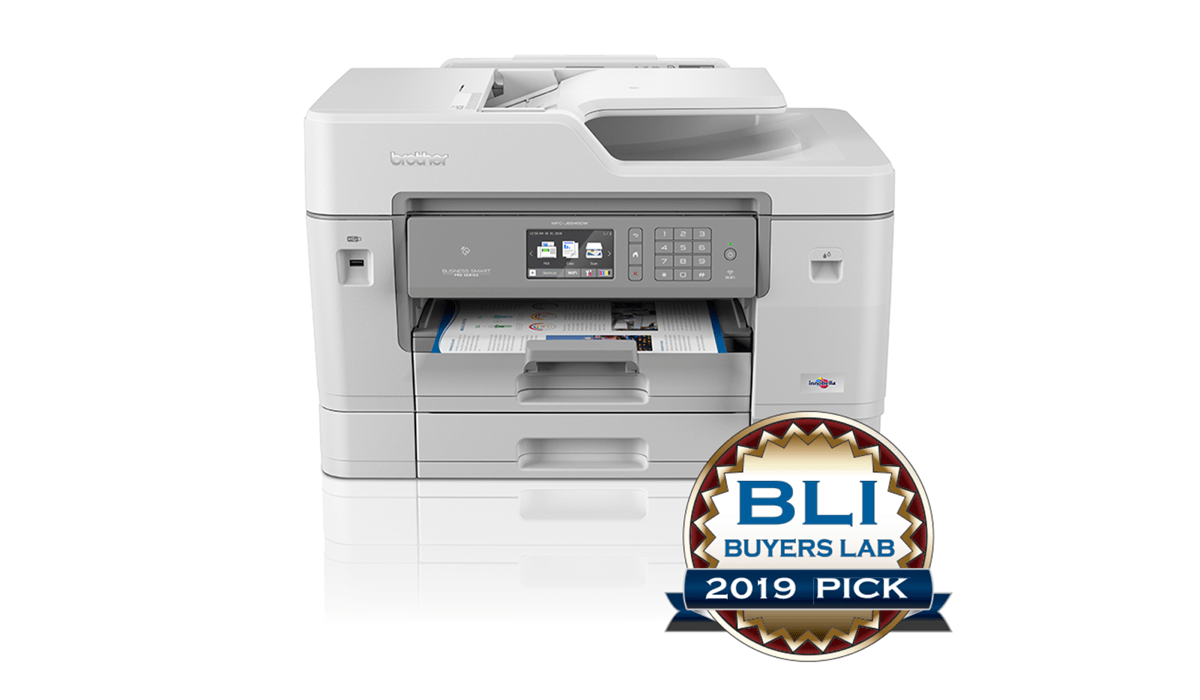 Browse our range and find the best inkjet printer for you or your home office.
Laser printers
When it comes to these models, you have the option of colour laser printers or mono-only laser printers. Colour is obviously a more universal option, but depending on what you'll use it for, you might find that you don't need any more than mono printing. Both come in print only and all-in-one designs, that latter of which is ideal if you work from home and need to hand documents back and forth often. Meanwhile, the colour option rivals the inkjet for quality when printing photographs, due to the sharpness of the end result, while mono printers only print in black, and could be helpful if you're only printing Word documents and other copy.
Take a look at our colour printer and mono printer options.
Wireless printers
Almost all printers will need to be plugged into the wall to ensure they have power, but we don't always store or set up our printers in the same location we print from. Even though many of our printers are small and compact, they're designed to fit even the snuggest home offices, it's nice to have options. In this case a printer that has wireless capability is something worth looking out for. These are quick and convenient and mean you can print from anywhere in your home, so there'll be no need to sit at your desk or next to a printer all day long. Ultimately, the best wireless printer will depend on your primary usage; as inkjet, mono and colour laser printers can all be bought with wireless capability.
Take a look at our wireless printers and see if we've got what you're looking for.
Mobile printers
If you often need to print as part of your work and you find yourself on the move a lot, a mobile printer could be for you. While you'll still have your home office printer, these compact devices are lightweight for easy transportation, allowing you to print on the go, wherever you are. Running on wireless, you'll find mobile printers in various sizes with varying capabilities.
From options specifically for receipts, labels and invoices, to larger models built for A4 and A5, you can browse our mobile printers here.
All-in-One
If you work from home often enough, you've probably been scouting for the best home office printer. But printing probably isn't the only capability you'll need. More often than not, you'll find that you'll need a scanner. And while a printer scanner would make sense here, you could get even more from your investment by looking at an all-in-one printer. Coming in both laser and mono printer models, these have a whole range of functions; printing from 18 – 50 pages per minute, paper storage drawers, scanning and fax capability. They pack the whole office experience into one small, compact device.