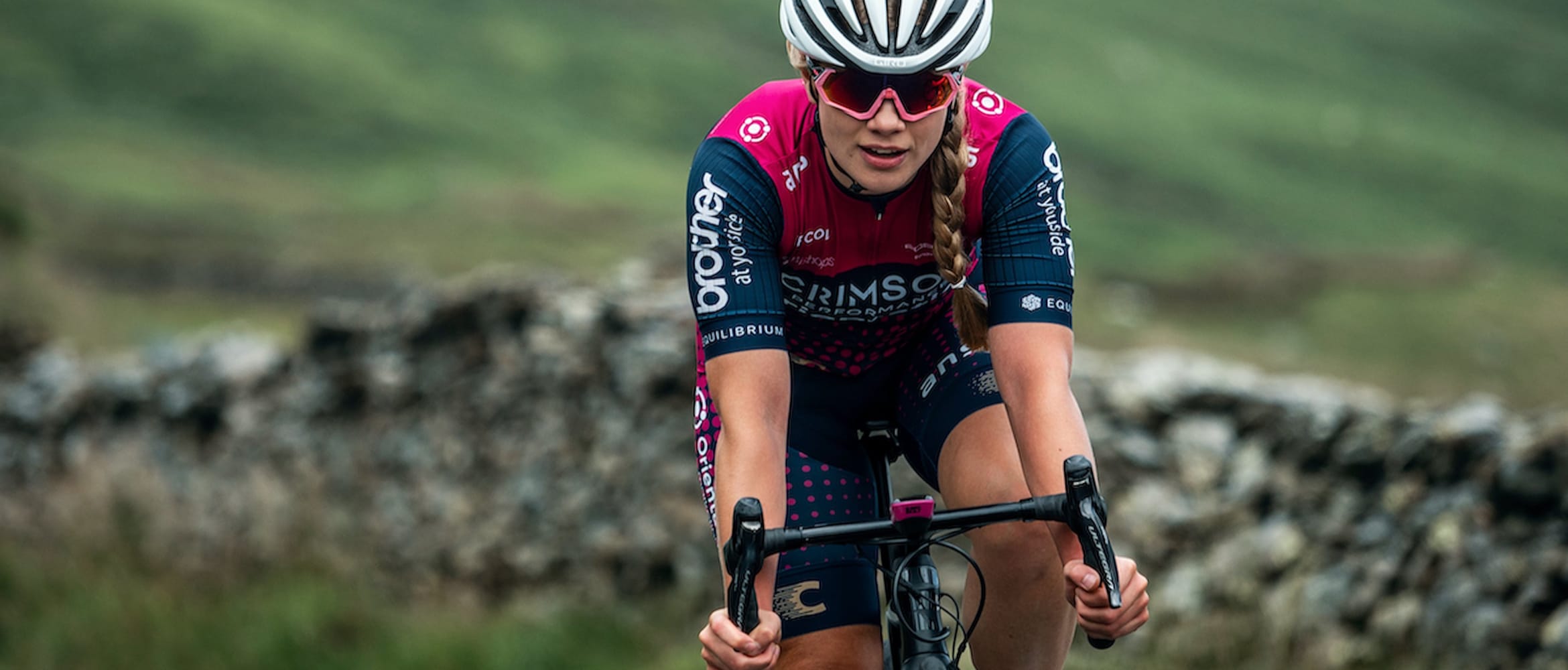 Dr Sophie Earl: Life on the frontline in Covid ICU
As March turns to April, Dr Sophie Earl's plans for a competitive campaign with the Brother UK-sponsored Crimson Performance-Orientation Marketing cycling team take a back seat. She has more important considerations: saving lives.
The Spring of 2020 has not heralded new life, but the opposite. As the clocks change and Britain finally emerges from the darkness of an unrelenting winter, its battle with Covid19 intensifies. The nation is placed under lockdown and 'unprecedented' becomes a recurring phrase; the sudden surge in usage a sharp if justifiable contradistinction to its meaning.
---
"I worked 12-hour shifts, day and night, until quite recently: a lot of intense, draining, emotional hours. Cycling was my salvation."
---
The daily death toll is soon measured in the thousands. Senior doctors are ushered to the front line, there to remain for a demanding roster of 12-hour shifts, day and night, for months to come. It is in the nature of medics to treat and to care, much as it is for firefighters to enter blazing buildings. While experience may build coping mechanisms, however, it cannot eradicate the mental strain entirely.
"By training, I'm an anaesthetist and doctor and work in the teaching hospitals in Leeds, where I live. In mid-March, I was redeployed to Covid ICU at St James' Hospital where the majority of coronavirus patients in West Yorkshire were treated. I worked 12-hour shifts, day and night, until quite recently: a lot of intense, draining, emotional hours," Earl recalls.
"Training took a back seat. I had to prioritise work and manage the demands of frontline care. My bikes became tools to get outside and to switch off. I live in north Leeds, only a short ride from Pateley Bridge and from there into Skipton and the Dales. Cycling was my salvation."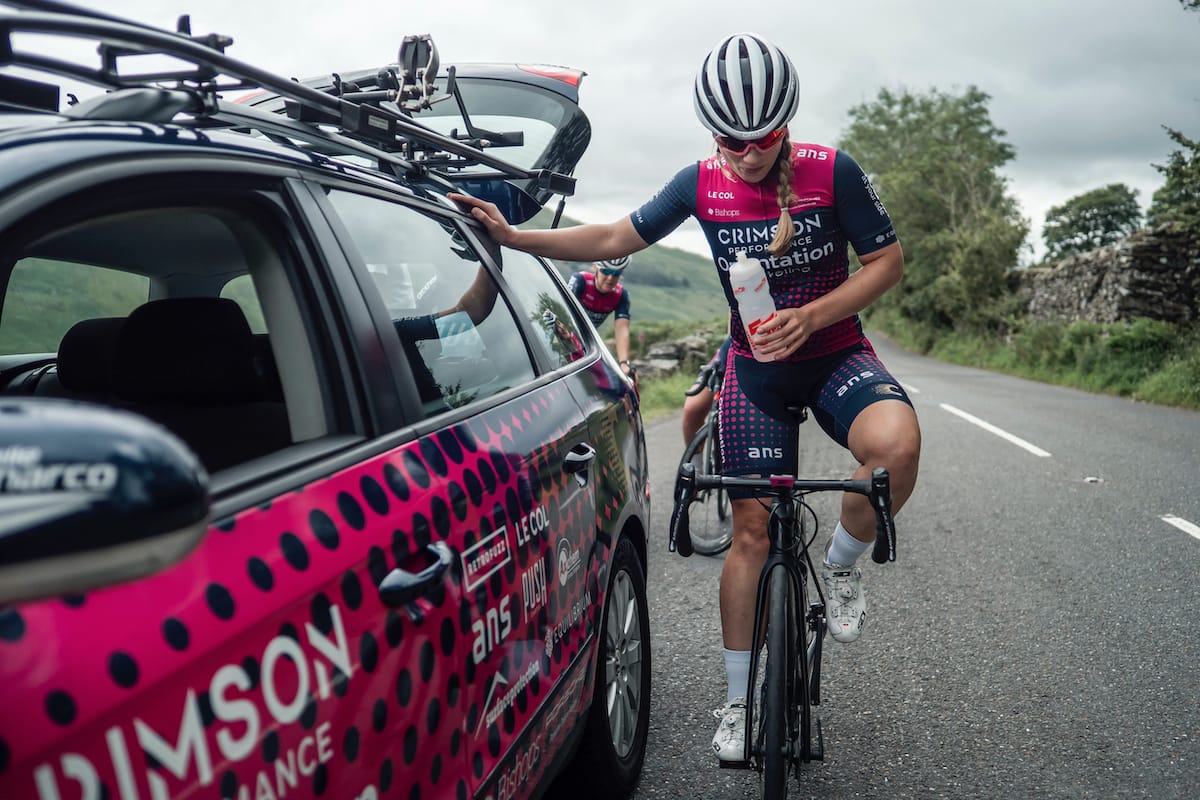 Decompression and perspective
It's hard to imagine the physical, mental and emotional strain of treating patients infected with a deadly and barely understood virus while also being exposed to it. Earl was tasked with making potentially life-saving decisions from 8.30am to 8.30pm, four days a week, for months on end. She would leave the hospital each morning, at the end of a gruelling shift, and return the same evening to begin again. Little wonder that she sought solace in cycling when the cherished fifth day arrived.
This in itself, however, was no easy decision. When the virus first exploded, so little was known of its behaviour that Earl worried whether cycling was advisable, especially for one constantly exposed to the risk of infection. Negative results from standard tests, and from an antibody test offered to NHS staff working in critical care, eased her concerns.
---
"Cycling put things into perspective and made me thankful for being healthy, active and able to enjoy the countryside."
---
Any cyclist will tell you that time on the bike offers at least the same reward to mental health as physical. For Earl, decompression from the intense pressure of Covid ICU proved valuable to her continued ability to perform in such a demanding environment. The mechanisms she had developed from experience on the frontline of critical care were tested to the limit by Covid19: a virus seemingly able to strike indiscriminately and with little warning beyond a high temperature or new and persistent cough.
"Cycling put things back into perspective and made me feel very thankful for being healthy, active and able to ride out to enjoy the countryside. It allowed me to reset and remember that life shouldn't revolve entirely around work, despite its importance. Riding through the Dales helped me to realise that certain things would remain constant, even in the midst of a pandemic," Earl says.
"Initially, I was only riding for enjoyment. I'd written off the big races. I had an inkling from the beginning of the pandemic that they wouldn't happen. If it wasn't enjoyable to ride, I wouldn't, but we had lots of nice weather, and there wasn't a lot else to do. I hate being cooped up inside, so even if there was only a chance for a short ride on the mountain bike or gravel bike, I took it.
"The lockdown rules were unclear at the start, and I was anxious to avoid breaking them. I'd also been massively exposed to coronavirus and didn't know if I'd been infected. Later, all critical care staff were given antibody tests as well as the standard tests, which proved that I didn't have the virus and never had. Even as the rules relaxed, I didn't stray far. I became very good at 35-mile rides!"
Calpe-Lincoln-Stockton-Mallorca
Earl's plans for the 2020 season had been very different. Preparations began well. A pre-season training camp in Calpe, a cycling mecca on the Spanish Costa Blanca, brought together the entire Crimson Performance squad: 14 men and six women. Earl's rapid rise looked set to continue.
A former triathlete, she focussed solely on cycling for the first time in 2019. Climbing swiftly through the ranks from fourth category to second, she gained valuable experience in two of the biggest races on the calendar: the Lincoln GP and the Stockton GP.
---
"The lockdown rules were unclear at the start, and I was anxious to avoid breaking them. I'd also been massively exposed to coronavirus and didn't know if I'd been infected."
---
Earl, more than most, is qualified to offer an opinion on British Cycling's extended suspension of bunch racing; a moratorium that effectively ended any hope of national road races in 2020. Decried by many, Earl believes the decision is justified by the threat of a so-called 'second wave' and the lack of knowledge that still surrounds the disease. The safe option is the only option she believes, however frustrating.
Next year will be different, we hope. Earl plans to increase her training load to normal pre-season levels in November, ahead of the team's return to Spain next January. This time, Mallorca is the proposed location for a programme of training and racing conducted beneath more welcoming skies than those typical of a British winter.
For most people, 2020 will be a year to forget. For Earl, it is likely to be one she remembers for years to come. The coronavirus pandemic is arguably the biggest global event since WWII. Earl found herself on Covid's front line, treating the casualties of an invisible foe. Cycling, to use her own phrase, represented salvation. Next year, let us hope it need be no more than an outlet for her competitive spirit.
---
Images by Crimson Performance/Joe Cotterill Photography