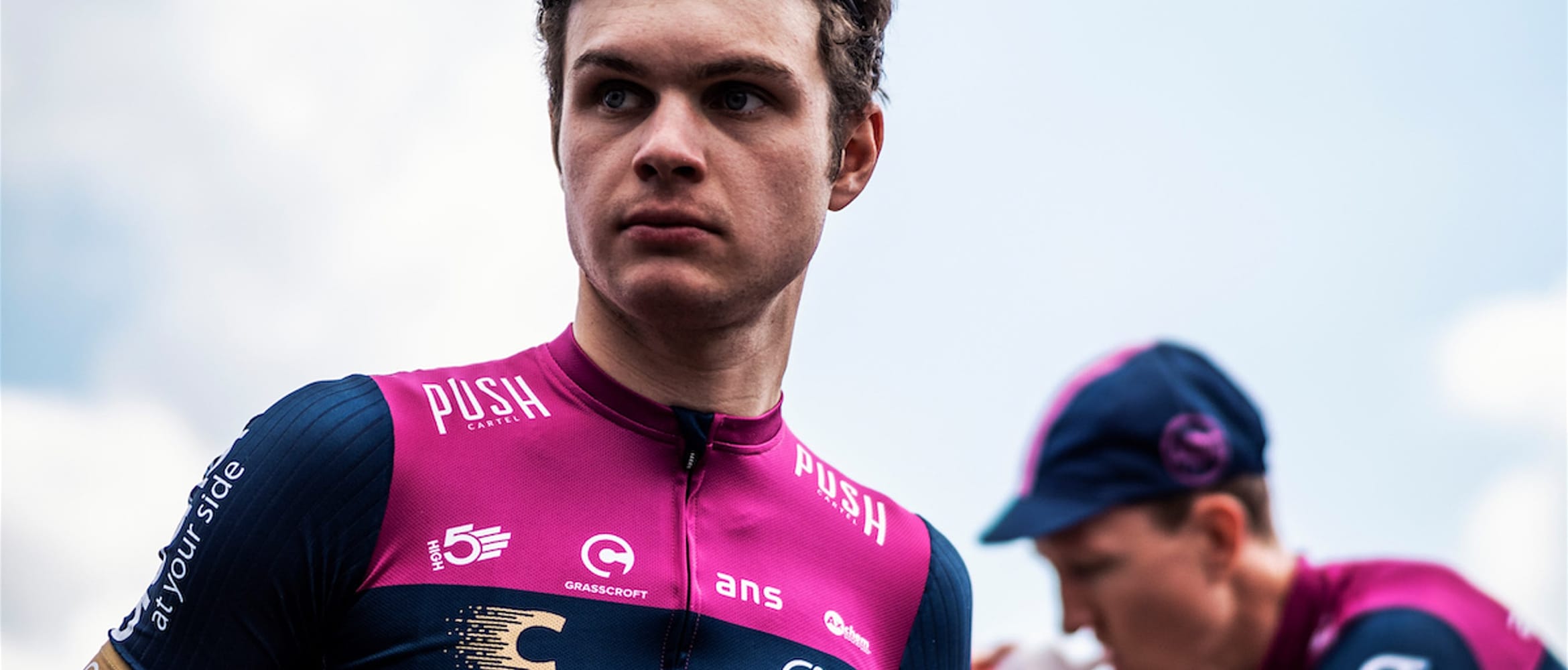 Jake Womersley: Yorkshire calling
Jake Womersley (Crimson Performance–Orientation Marketing) is refreshingly down to earth for a member of Yorkshire cycling's most regal dynasty.
Royal blood
Grandson of the great Brian Robinson, the first Briton to win a stage of the Tour de France, and the first British winner of the Criterium du Dauphiné, Womersley seems to derive greater pleasure discussing his illustrious relation than his own career.
Now a fixture of the domestic peloton, Womersley competed for early incarnations of Tim Elverson's Canyon-dhb p/b Bloor Homes squad, and last year raced in a Holdsworth team led by the ageless Russell Downing, the first rider to win a race for Team Sky. Based near to Huddersfield, the brother of Bianchi-Dama's Becky Womersley and partner to Annie Simpson of Brother UK-Tifosi p/b OnForm, Womersley could scarcely be more immersed in the Yorkshire cycling scene.
His after-work training loops (Womersley combines training and racing with a career in construction) typically include rides to Holmfirth, and, on "big days", he heads for the Yorkshire Dales. "It's something special up there," he notes, approvingly.
Once past Skipton, the roads become quiet, and the route scenic. Yorkshire's brutal, beautiful topography will again be thrust before an international audience in September when the county hosts the World Championships. It's another monumental development in its transformation to international cycling capital.
"It's good for the whole of the UK that we're hosting the World Championships, and not just for Yorkshire, but obviously we have a massive fanbase for cycling here. When the Grand Départ came in 2014, and now each year when the Tour de Yorkshire is held, it's madness on the roads, which is absolutely great for us cyclists!" Womersley says.
"It's a massive event for me because my grandad was so involved in supporting the Grand Départ bid. The Tour de Yorkshire and now the World Championships have followed that. His involvement makes it even more special. For me, it's great to have international races here, but they don't excite me as much as my family's involvement. I've raced with the guys who race in the Tour de Yorkshire and who will race in the World Championships, so it's more exciting for me that my family is involved."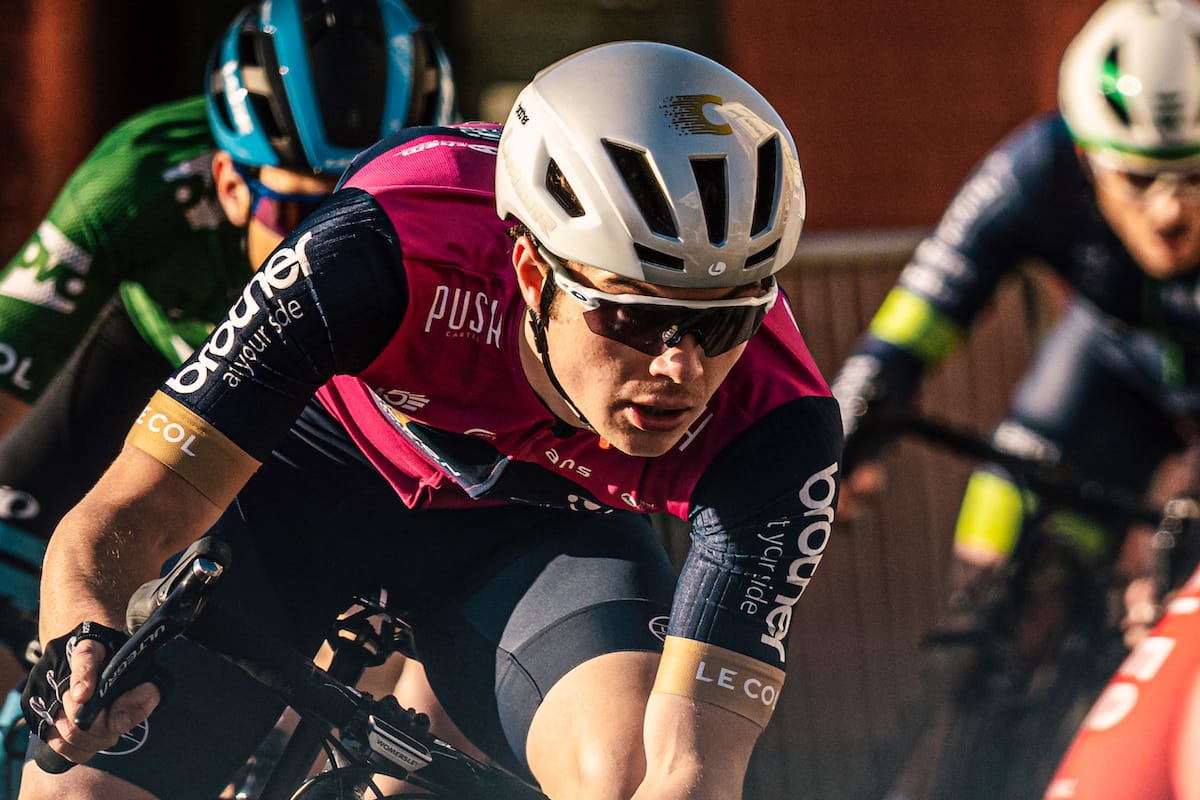 Northern soul
Such credentials make Womersley the ideal recruit for Crimson Performance-Orientation Marketing, a team formed to grant racing opportunities to riders in the North West. He first met rider-manager Matt Hallam five years ago, when the bike fit expert lent his skills as a mechanic to the now-defunct Haribo-Beacon squad. The pair maintained contact and Womersley signed with Hallam's ambitious squad late in 2018.
"Matt wants us to win and to perform well in bike races for our sponsors, but that doesn't mean we don't enjoy the racing. Every race I've been to with the team and with Matt we've had fun, even when the end result wasn't what we wanted," Womersley says.
"Matt is really good at supporting each rider and celebrating their ability as an individual. He wants everybody to do well. He takes pressure off your back, which is what I had last year. Coming to a smaller team, you just enjoy it more. You're racing for yourself, but also to give something back to Matt as well, who puts in so much of his own time."
Given his comparatively lengthy experience of domestic racing (Womersley is still only 23, but began racing at 12, and has since competed for four elite squads), his views on the health of the scene are worth hearing. He acknowledges the growth of National A races, and notably those in the HSBC National Road Series, but argues that National B races are dying off - a worrying development for younger riders seeking regular racing.
He offers Crimson Performance's own race - a National B held on the Old Hutton circuit near Kendal - as an example of how teams can help to fill a growing void by staging their own events. With the help of team rider Ben Harrison, the first Crimson Performance race was a roaring success. Illness prevented Womersley from taking part, but believes it should start a trend.
"Matt has shown sponsors that not all of their investment goes into the team, but that some can be used to promote their businesses through a race as well. By staging a race even with a limited budget, he shows other teams at the same level that it's something they should be looking at. More teams should be doing that to help the racing scene, in my view. It's not going downhill, but there aren't many National Bs. In future, it should become a British Cycling rule, that if you register a team, you have to put on a race."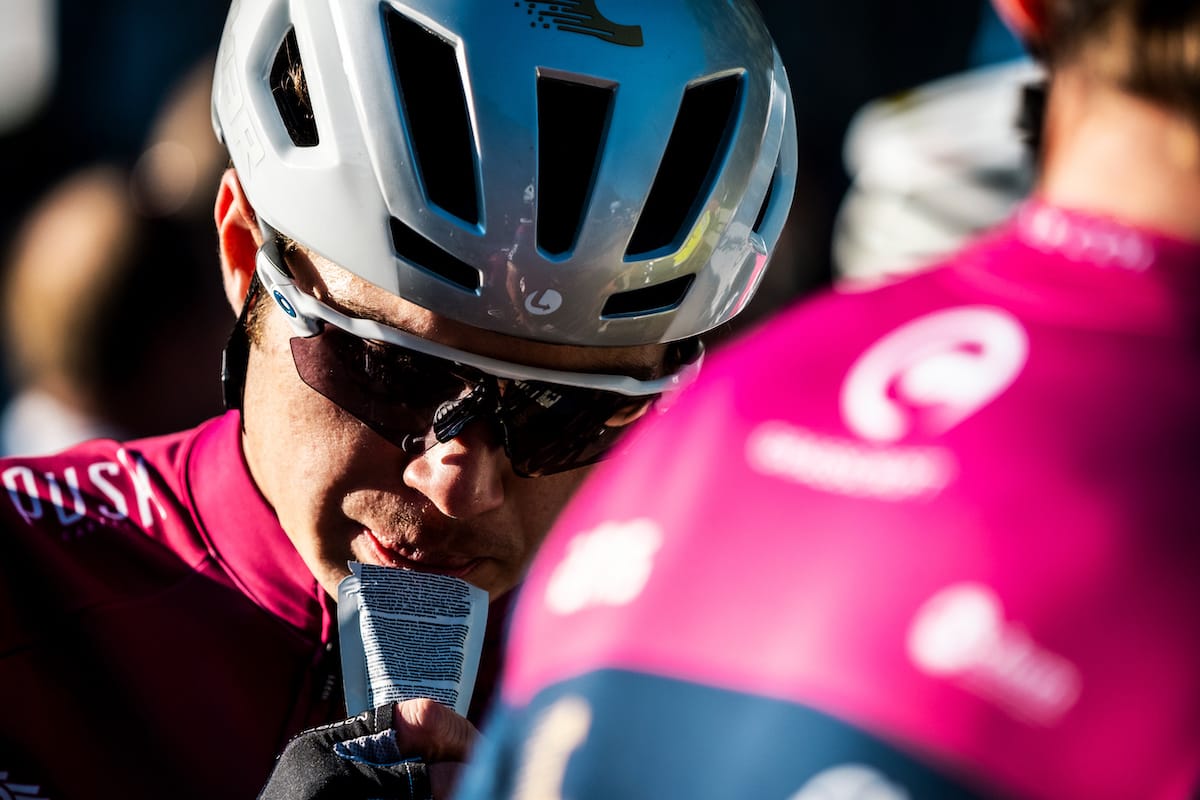 Crit factor
Womersley has raced in the colours of Crimson Performance – Orientation Marketing in some of the most prestigious races on the domestic calendar, including the Lincoln GP. He acknowledges the increasingly competitive nature of the domestic scene and the scale of the challenge faced by Hallam's squad in threatening the stranglehold on National Road Series victories and podiums applied by the six UCI Continental teams.
His is not a defeatist attitude, however. Womersley believes that Crimson Performance – Orientation Marketing is a team gradually winning respect from its more established rivals: a shift precipitated by the team's immaculate presentation and committed performances. It is a professional squad in attitude, if not in budget; a fact that its better-funded rivals are slowly beginning to acknowledge.
Womersley was one of Hallam's selections for the two rounds of the Tour Series in which the team appeared as guests: Redditch and Birkenhead. Relieved of the enormous travel burden that comes with competing in every round, a weight he carried last year, Womersley was able to enjoy the experience more this time around, "if enjoyed is the right word". There is little time for pleasure in an hour of full-gas racing.
His attitude to circuit racing is complex - "It's kind of love-hate with crits" - and owes much to his enjoyment or otherwise of a given circuit. He prefers the National Circuit Series to the Tour Series and is already looking forward to the Otley Grand Prix. "It's not far from where I live, and one I want to do well in."
"Crit racing is quite course-dependent for me. If I like the course, I'll be right up for it. If you don't, you can put yourself off. Although the Tour Series and the National Circuit Series, are both crits, they're two very different formats. The Tour Series is always 150 per cent, absolute madness, which is great, if you're going well; you can race it from the front. If not, and you're on the back foot, it's the worst nightmare ever," Womersley says.
"It was nice that we were invited to race in two rounds of the Tour Series, which is a huge opportunity for a guest team. If you pull off a result in one of those races, you don't know what might come from it; perhaps even a new sponsor. It's good that the Tour Series grants that opportunity."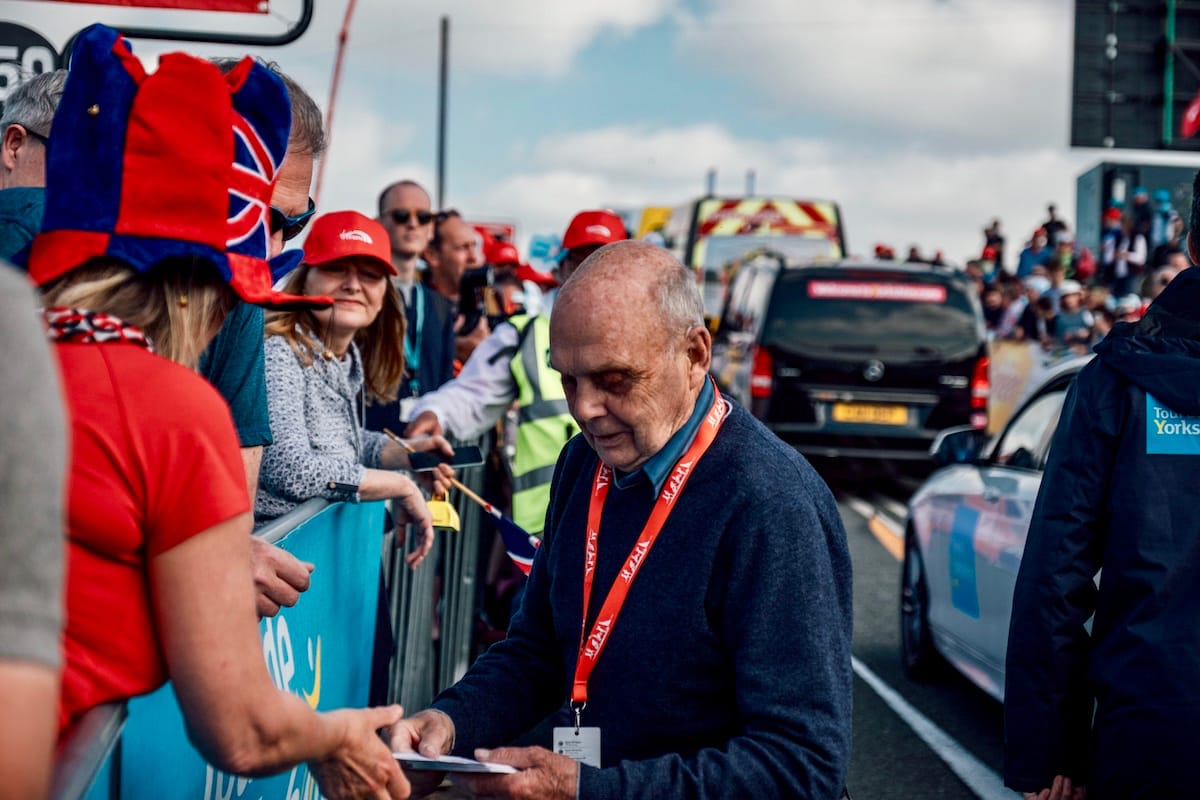 Elder statesman
While Yorkshire will host three of the six rounds of the National Circuit Series, the White Rose County's greatest event this year will be the World Championships in September. Womersley has enjoyed a privileged view of the build up, courtesy of his grandfather's status.
The respect and affection of the wider public for Brian Robinson has been a feature of family life for the last decade, Womersley confirms, but seemed long overdue after half-a-century of comparative obscurity.
"When I first started racing, around the age of 15, people knew about my grandad's achievements, but I didn't think they were recognised enough. Between him winning his second stage of the Tour in 1959 and about 2010, from what I've heard there was not much recognition. Then suddenly, when the Grand Départ came, it went from zero to 100," Womersley recalls.
"I was seeing him on TV and all over the internet. It was just madness. Then I became involved. BBC Look North knew I wanted to be a cyclist and asked for an interview. It just went crazy and still is now. I was sat in the Tour de Yorkshire launch last November, and [race director] Christian Prudhomme gave a speech in which he called my grandad a hero. It's nice for my grandad to hear what people think of him."
The North Westerly focus of his Crimson Performance – Orientation Marketing team seems fitting. With his partner Simpson racing in the colours of Brother UK - Tifosi p/b Team OnForm, Womersley's household is one with Brother Cycling at its centre.
A rider born into cycling, but who has made the sport a hobby and then a career from choice rather than compulsion, Womersley has found in Crimson Performance – Orientation Marketing a team that mixes performance with pleasure. It is a combination that inspires him to continue the family 'business' begun by his illustrious grandfather.