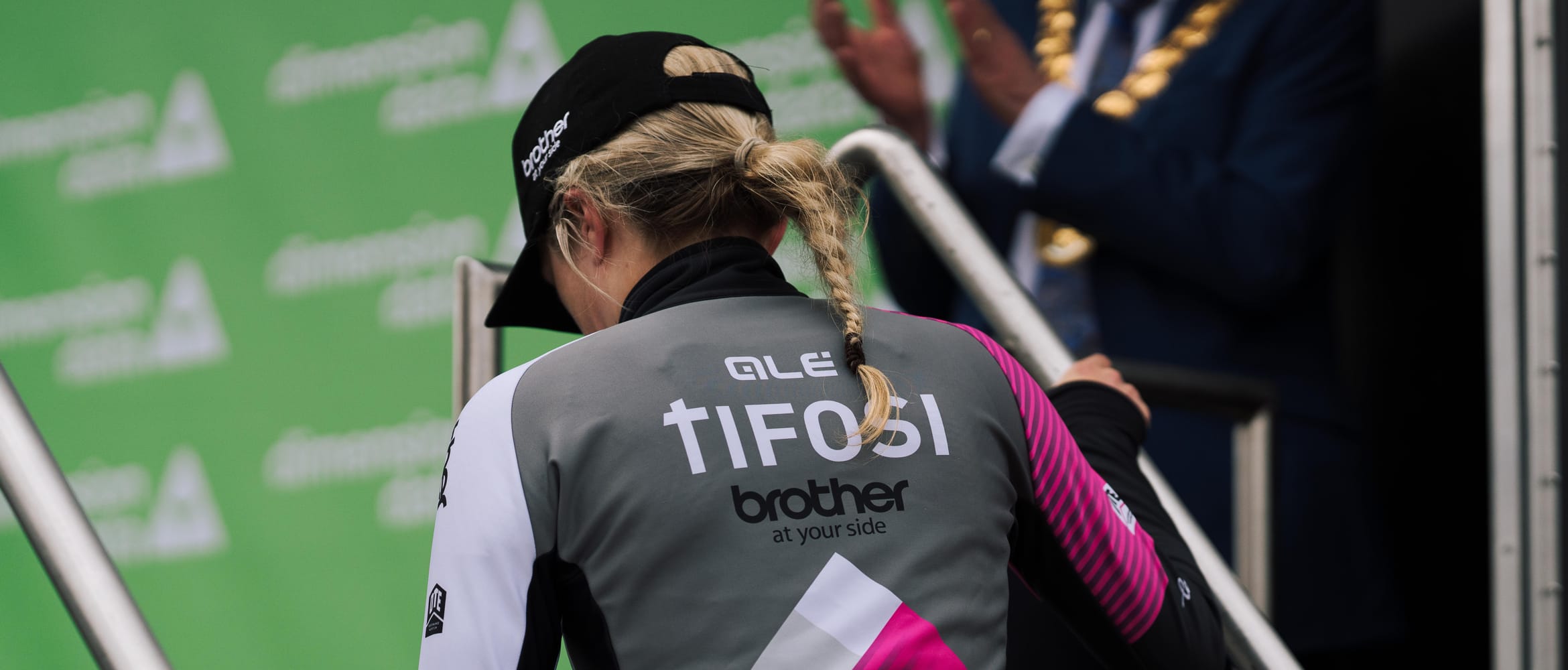 Brother UK-Tifosi p/b OnForm: A day with the team
A dominant sporting team is a curious collection of interlocking factors.
Brother UK-Tifosi p/b OnForm, the elite women's team founded by Simon Howes last winter, is just such a unit. Its dominance is beyond question. Winners of the HSBC National Road Series and The Tour Series, with the UK's highest-ranked rider and the brightest of rising stars in its ranks, this collection of ten athletes has collectively swept all before it in 2019, leaving Howes with the challenge of repeating or even topping his squad's success next year.
"It will be difficult, but the trick is not to compare one season with another. A new year will bring a new season with new challenges. Interestingly, we've had the same question every year for the last three years and we've just increased our level," he says.
"We're still considering UCI status for next season. I'm quite confident we will pursue it. There will be good years and bad years, in terms of results, but not in terms of what we achieve, and if that sounds like a cliché then, ultimately, that's what it comes down to."
The success story represented by Brother UK-Tifosi p/b OnForm has many subtexts. It's European programme has had such impact that four of its riders were invited to guest for overseas teams at a recent race in Czechoslovakia. Meanwhile, its two leaders have both competed this season for Team GB, despite developing their talents beyond the auspices of British Cycling's vaunted Olympic Academy.
There is the team's formidable strength-in-depth to note too, most notable in The Tour Series, decided by two points after seven races. Third place finishes in two rounds, courageous performances ground out by support riders, ultimately proved as vital as the four dazzling victories contributed by the team's leaders.
And finally there is the talent pipeline Howes has constructed from feeder team Cycle Team OnForm, and the promise of even stronger squads to come. Here, however, we get ahead of ourselves. This is the story of 2019 and a scintillating debut campaign.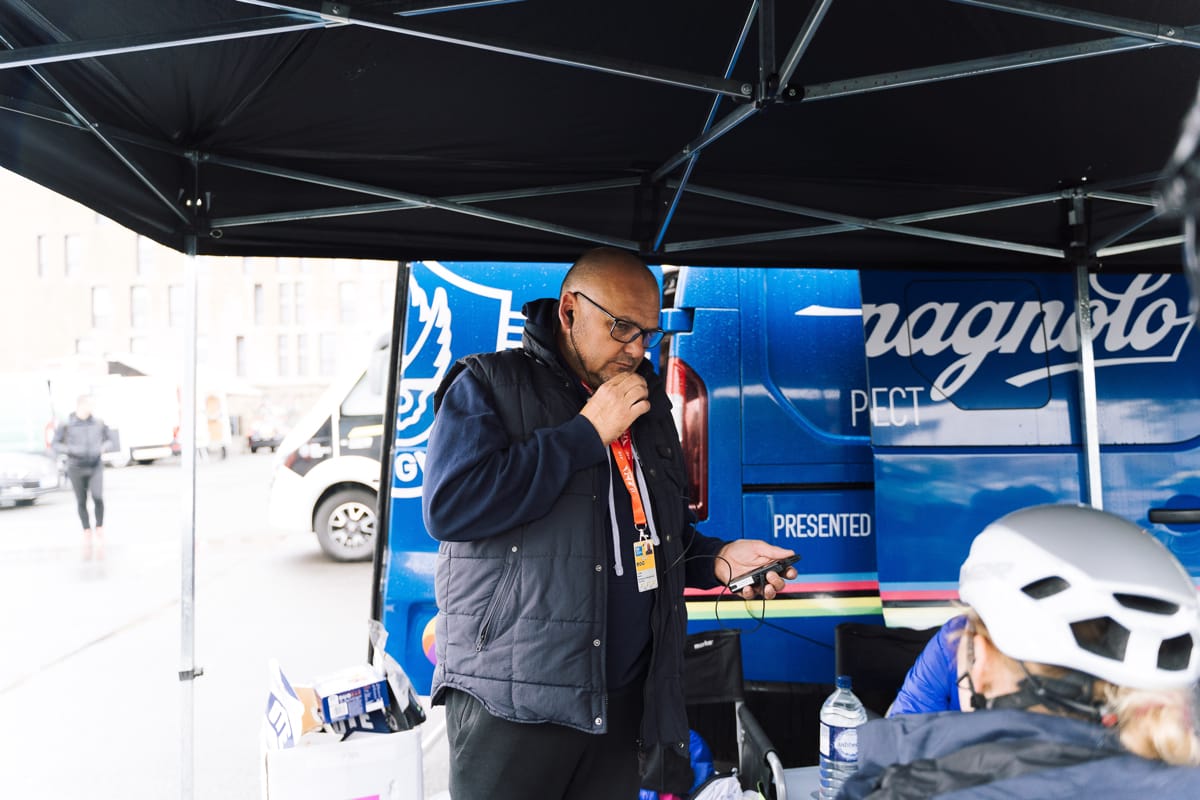 A personal matter
Brother UK-Tifosi p/b OnForm is very much a personal affair, both from Howes' point of view and those of his staff and riders. One of the considerable pleasures of amateur sport is the freedom to compete, or not, with team-mates and colleagues whom one likes or dislikes. There is no financial compulsion. Enjoyment is the driving force.
Howes' own commitment lies at the heart of this guiding principle. He above all is required to make things happen if the team is to exist and, in the absence of any greater inducement than pleasure, is free to select those whose company he enjoys for such an arduous journey. Thus it is that people at any level of his organisation, from the juniors on Cycle Team OnForm, to those who spray champagne from the podiums of the Tour Series, Tour de Yorkshire and British championships, are, fundamentally, nice people."At the top of my list is personality, judged on feedback from other riders and other support staff, and not just from those within our own set-up, but from set-ups elsewhere. Because of my experience, I know a lot of people within the sport. Of course, if you ask ten people, you can get ten different answers, so it's just a case of bringing that information together, and applying my own judgement. For the past three years, I've got it right," he explains, with a bemused chuckle.
Enthusiastic is Howes' default setting. While his natural lust for life is counterbalanced by everyday annoyances, he is one who does things with passion, or not at all. To return to an earlier theme, however, sports teams are complex organisms, and usually beyond the control of a single will. The collective success of Brother UK-Tifosi p/b OnForm owes as much to the coalescence of positive forces within the group.
"I'm enthusiastic about most things, really, and if it's something I feel passionately about, I'll make sure it's nailed," he explains. "But just because you have the best riders, it doesn't mean you're going to have the best results, as some of our premiership football teams prove. Not only do you need riders with results, but riders who are nice people, with good personalities, who want to be part of the group."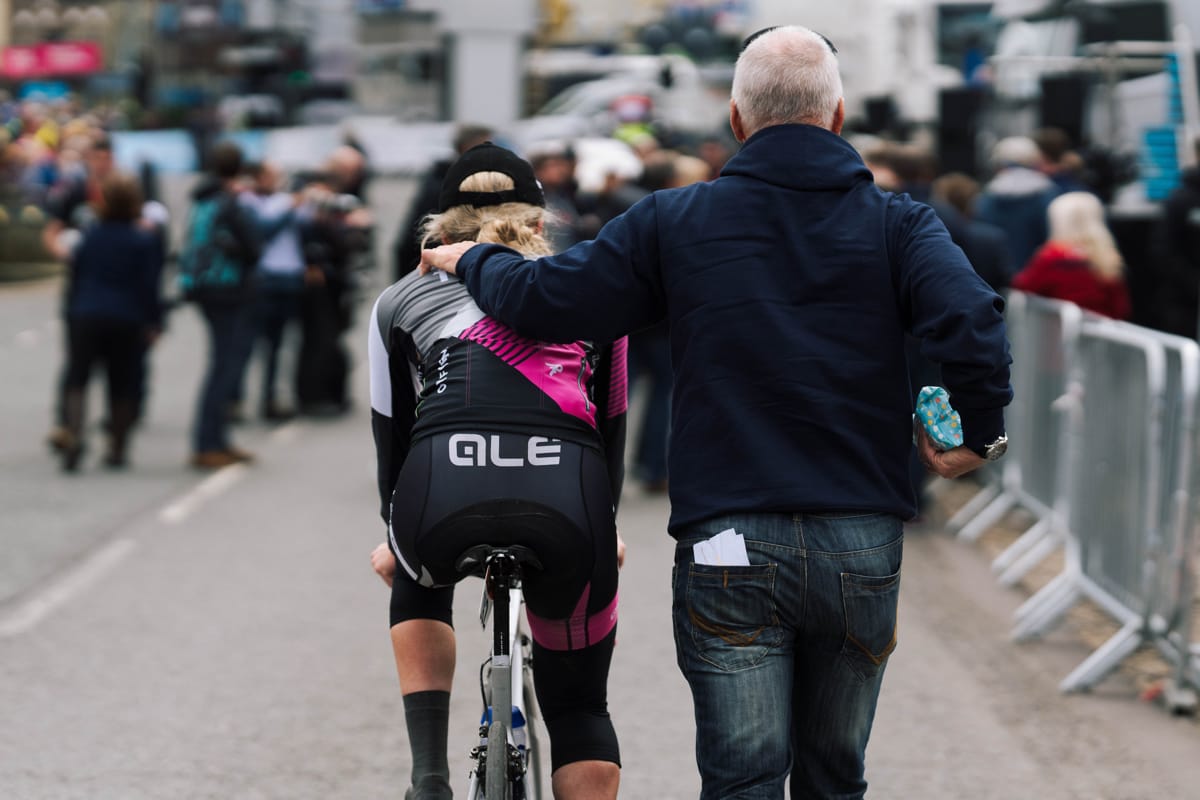 On Tour
This season offered no greater exhibition of collective spirit than the women's Tour Series. The seven-round battle delivered drama at every race, plot twists, returning heroines, and one critical shift in momentum so subtle that only close observers might have noticed. It pitched the best against the best over a compelling fortnight in May, and left those on the other side of the barriers as winners, as well as Brother UK-Tifosi p/b OnForm.
The series began in Redditch with team victory for Howes' squad, but also with what would become the first of three consecutive individual victories for Jess Roberts of Team Breeze. With the 20-year-old in sizzling form, Henderson absent with exams and Durrell still building towards her best form, Breeze moved into the lead of the all-important team competition. Victory for Henderson on her return at round four in Durham steadied the ship, but a subtler shift turned the tide.
"Annie Simpson was our third 'counter' at round five in Birkenhead, and although Becks won that night, Annie hung on and hung on in the break and we won the team competition too. That was the round in which we started to take control of the team competition. Breeze finished as third team, rather than second. That's where they lost a point and we gained a point, and that was the only round where that happened," Howes explains.
He describes Simpson as "a class bike rider", but also identifies Charmaine Porter and Gaby Shaw as the mainstays of a team effort that enthralled spectators from Aberdeen to Salisbury. In the final round at Brooklands, Emily Wadsworth produced a similarly vital ride to Simpson's, where seventh place made her third 'counter' behind the victorious Henderson and team-mate Charmaine Porter, who finished fifth.
"It was brilliant. Like any race, you want to be competing against the best. The soundbite is that you have to be in it to win it, and maybe there have been some races this season where the best weren't there, and we still won, but in the Tour Series, they were: us and Breeze. It was nerve-wracking, but great for spectators, and that's what spectators want. They don't want a single dominant team."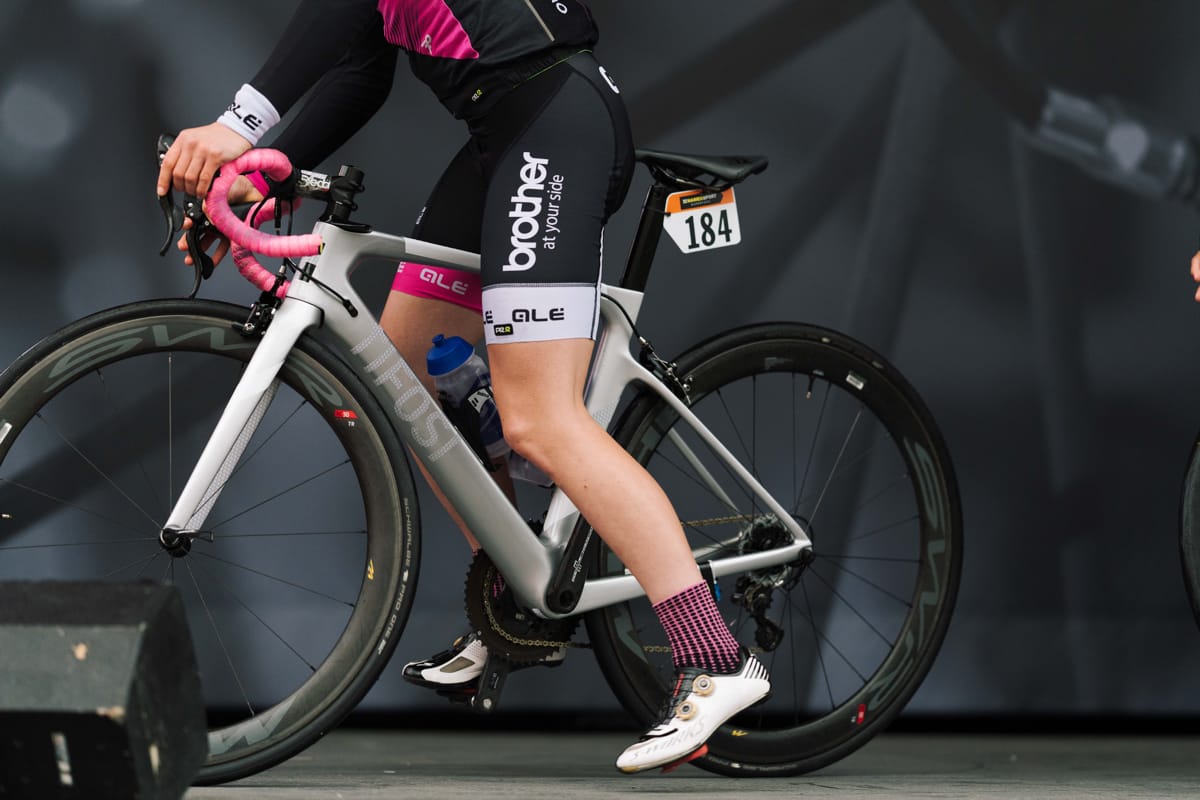 British Europeans
The Tour Series is not the only national competition in which Brother UK-Tifosi p/b OnForm has triumphed this season. Becks Durrell's victory over Anna Henderson ensured the British circuit race champion's jersey remained within the squad, but more significant, from a team perspective, is its topping of the HSBC National Road Series.
British Cycling's flagship road competitions for men and women represent a new attempt to unite existing races with some new events, beneath a banner intended to offer clarity and consistency. Brother UK-Tifosi p/b OnForm dominated the women's series from the opening round, with victory for Anna Henderson at the Klondike GP.
"The National Road Series events are hard races. The Tour of the Reservoir was a good example. Leah [Dixon] said it was as hard as the Tour de Yorkshire. You do these events to learn. You might not class yourself as a climber, for example, but unless you do the climbing races, you won't get better," he says.
"The National Road Series is good, but I think we could make it better, if other teams showed support. People who mock the British scene should try it more often, in my opinion. You're never too good for anything, whether it's your local, mid-week, evening road or circuit race, or the Tour de France. It's all part of your learning curve, all part of building your experience."
Howes stresses he is not anti-British Cycling and offers examples of his team's logistical support for the Team GB squad, where the personnel of both teams has overlapped. The victories he values most are those achieved against the best opposition. This, in part, underlies the team's European programme, devised with DS Paul Freeman.
"For us, it's always been about supporting the UK scene, but also about providing stepping stones. I'm digging us a little hole with our European programme, because if the girls do well, they'll be gone to a UCI team," he admits.
"A good example was the recent Tour de Feminin in the Czech Republic, where several of our girls were asked to guest for other teams. Leah [Dixon] and Illy [Gardener] rode for Tibco, while Emily [Wadsworth] rode for Andy Schleck Cycles, a Luxembourg team. The performance of our riders has certainly been noted in Europe."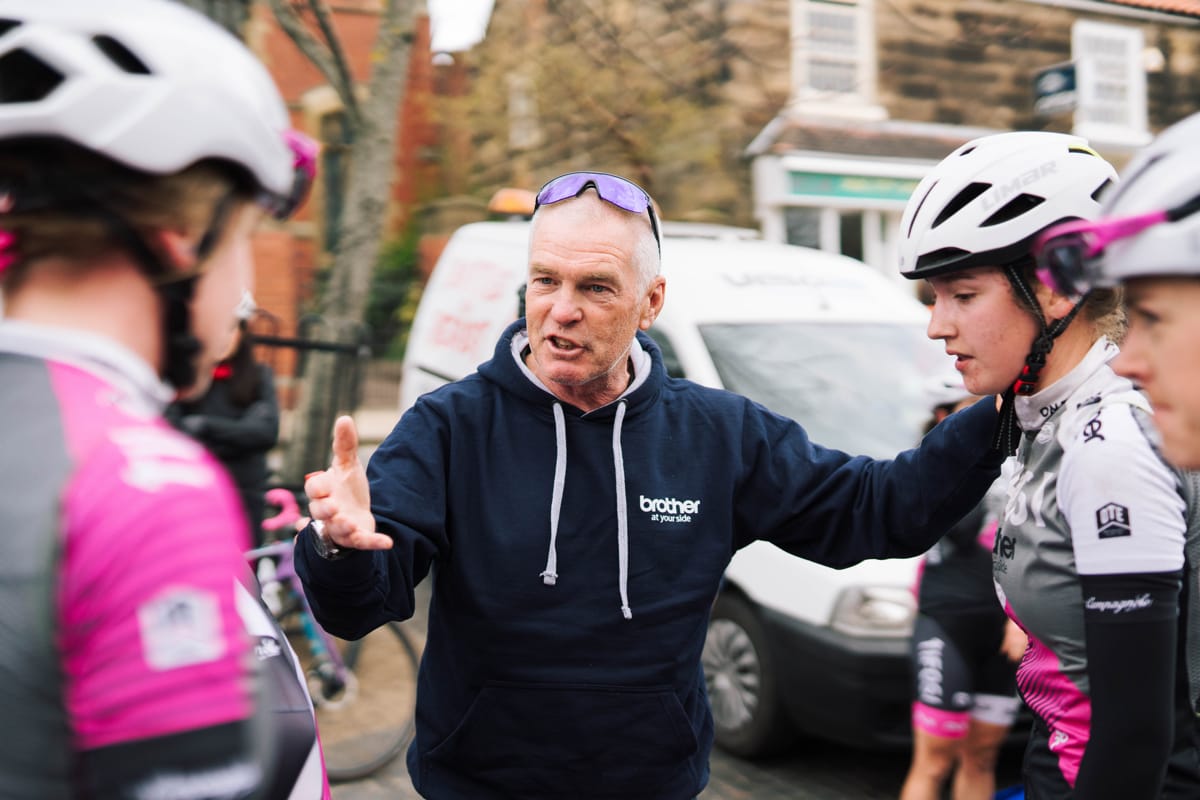 A consistent approach
The rise of Brother UK-Tifosi p/b OnForm has not occurred in a vacuum, but in an improving scene for women's racing, where British talent has proven to be in plentiful supply. Howes' team operates two women's squads beneath the OnForm banner, as well the all-conquering elite team.
The strength of the OnForm junior girls set-up is already well known, and not least by the riders on Brother UK-Tifosi p/b OnForm. Howes acknowledges the formation of a pipeline, in which the best riders from the OnForm set-up will graduate to the elite team.
"It's difficult to keep the pipeline flowing, and not so much with bringing in younger riders, because the talent within our junior team is immense. The challenge lies in trying to maintain a connection. Everyone from outside of the team sees that we get better promotion from Brother UK-Tifosi than we do from OnForm, but our OnForm junior girls have produced two European champions this year, and five national medals."
The elite team's unwieldy moniker is evidence of Howes' desire to maintain this valuable connection. It is not merely a branding exercise, but one with commercial significance. Some of the team's sponsors are more invested in the OnForm set-up, which offers a comprehensive network of opportunities to senior men and women, and junior boys and girls.
Much has been written in cycling and beyond about different approaches to managing men and women, but Howes believes in consistency. It's difficult to imagine his personality bending to the whim of any rider, male or female, but his success lies in good intentions for all.
"I guess I am just Simon. A lot of that comes from my enthusiasm and positivity. I'm pretty aggressive, in the sense of how we race. That's my personality. We're here to do well. That might not mean we win a race, but we'll certainly be visible," he says.
"I don't think my approach differs between boys and girls. The reason why I'm in women's cycling now more than men's, is often because the women are new to the sport and willing to listen. If you tell a lad something, they know best, but the girls do listen, take on board what you tell them and often activate it."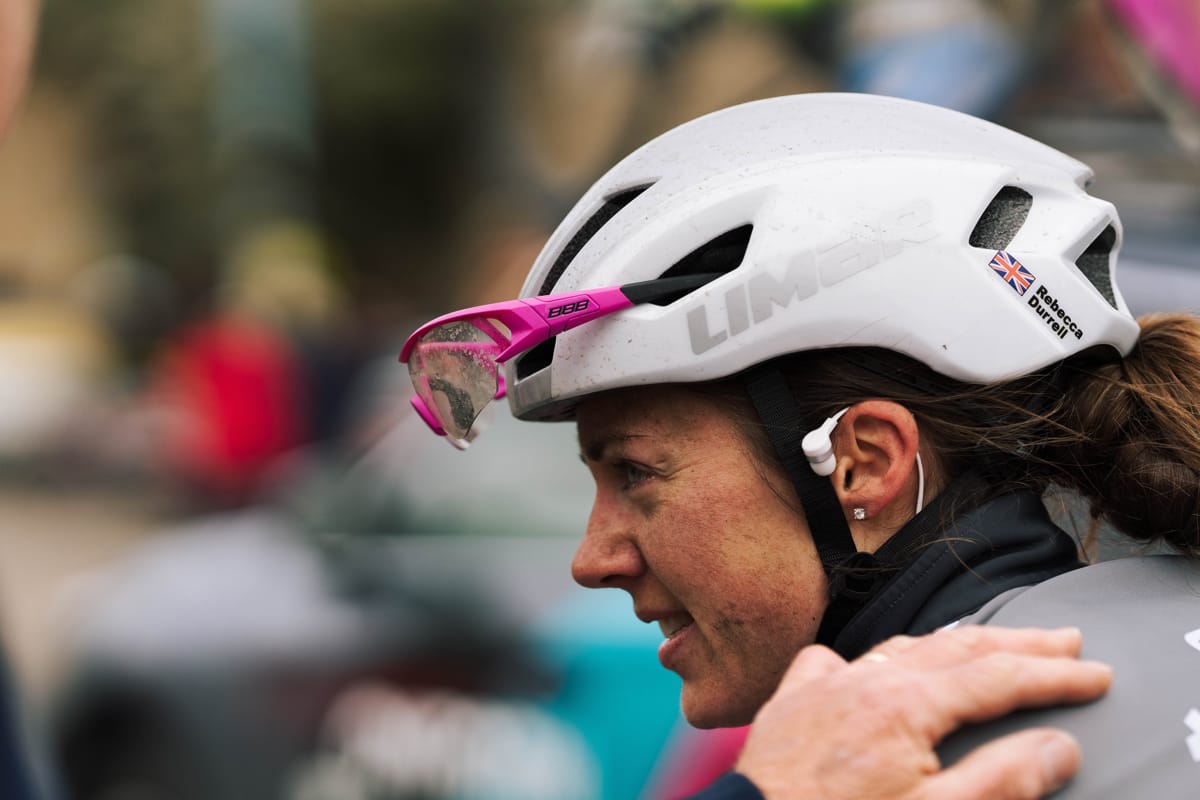 Rebecca Durrell
Rebecca Durrell is enjoying the season of her life. The dominant rider in British women's racing, she has led the Brother UK-Tifosi p/b OnForm squad to the top of the HSBC National Road Series standings, and to overall victory in the Tour Series.
Along the way, she has won the British circuit race title, recorded a second consecutive victory in the most prestigious road race on the domestic calendar, and impressed on the European stage, most recently in the colours of Team GB.
Durrell's success is especially satisfying for believers in hard graft. Her dominant 2019 campaign is arguably one that has been years in the making; the culmination of sustained effort, determination, willpower and a constant search for improvement. Her training sessions are now pitched at an intensity designed to test her psychological resolve, as well as physical.
"This is my fifth year of racing and until this season, you could liken it to building a jigsaw. For the past few years, I've just been getting the pieces out of the box and randomly creating little areas, but the big picture never quite formed," she says.
"I've felt that this season, it's all started to assemble and the separate areas have started to combine. It's very much down to process. Lots of minute details have come together to create the performances I've been able to deliver on the day. Many years of focus are coming together now."
Her ambition to join the UCI Women's WorldTour grows in intensity. Judged by the requirements of performance, skill, and dedication, she is already the consummate pro. The absence of a salary however is no small thing. An athlete's life is hard enough, without having to combine its unrelenting demands with employment. A professional contract, and the opportunity to earn from her sacrifices, is surely the least she deserves.
Durrell, now 30, does not regard her age as a disadvantage. The top tier of women's cycling contains several riders older than her, including its two top performers, Marianne Vos and Annemiek van Vleuten. This growing trend is one that offers hope that her talent will receive its just rewards. Friendly, pleasant and thoughtful, those who have met her would surely cheer her ascension to the professional ranks.
Anna Henderson
Anna Henderson, the recently-crowned British under-23 road and time-trial champion, is enjoying a second consecutive season of dazzling results, but couldn't be less assuming.
We receive a rare window on her world, meeting at a café in the middle of a training ride with friend and university colleague, Molly Patch of Brother UK-FusionRT, where we discover that the garrulous demeanour captured by television cameras in post-race interviews is no staged effect, but her default setting.
Henderson then is a genuinely likeable person, which by itself is an achievement, given her combined youth and ability. In less congenial characters, the same mixture can be toxic, but Henderson embodies the ego-less environment of the vastly successful team she leads with Rebecca Durrell.
"Oh, we like to have fun off the bike, laugh and joke, but when we're in a race, we're at the business end of things and we know that we're there to do a job," she says. "We've shown this year that we can perform consistently and put out good results all the time, which is obviously good for sponsors and good for team morale."
An Alpine skier from the age of four, and a former British junior champion before injury directed her to two wheels, Henderson is a ferocious competitor, once battle begins. The transformation from Jekyll to Hyde is her most intriguing aspect. Those unaware of her sporting success might struggle to detect the balance of elite athlete and seemingly carefree student.
She refuses to have her talent pigeon-holed, and is right to fight for recognition as a rider of the broadest ability. The field she beat to become British U23 time-trial champion is arguably the strongest assembled for that competition, while wheel-to-wheel sprints with the hugely accomplished Kirsten Wild prove her modest admission that she "packs a punch" in the closing 250m.
A puncheur with a time-trialist's engine, Henderson has the talent to become World Champion. If the ultimate fulfilment of her talent comes with ownership of a rainbow jersey, she will have Brother UK-Tifosi p/b OnForm to thank, at least in part, and our conversation with a genial young woman at a remote café in Hertfordshire will become still more memorable.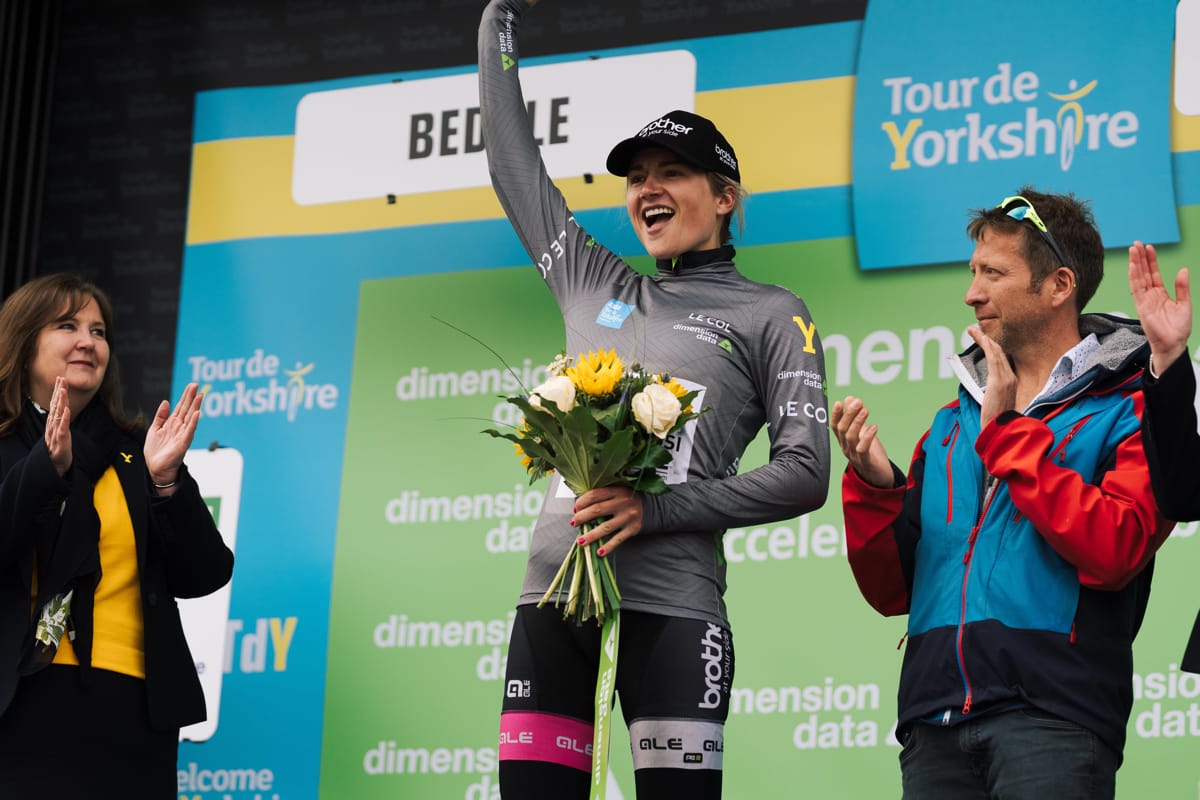 Leah Dixon
Leah Dixon only began competitive cycling two years ago; a surprising revelation, given the standard she has already achieved. The speed of her progress is underpinned by greater experience of the athlete's life; its rhythms and routines, sacrifices and demands. Dixon was a middle-distance runner, and a good one - a Welsh national champion, no less - until repeated injury forced her from the sport.
Injury led her, indirectly, to the bike, initially as a means of maintaining fitness. Fate intervened when she noticed an advert for a taster session with Wolverhampton Wheelers at Aldersley Velodrome. The rest is a remarkably brief history.
"Everyone gets on really well," she says of Brother UK-Tifosi p/b Onform. "We like and respect and support each other. Simon has done a brilliant job, and Paul Freeman too, in creating that team ethos. We all want success for the team. While you can't have an individual result in every race, you can have a team result. That has led to different individuals performing well."
Dixon's rise doesn't even span her two years as a racing cyclist. She readily admits that last season, her first as a competitive rider, racing with Cycle Team OnForm, she had no greater ambition than to survive. ("I spent all of last year riding at the back," she says, laughing. "I wouldn't have known if a break had gone, let alone been in it.") This season, the results of a consistent winter have been apparent from the first race on the National Road Series calendar.
Her talent on the road however is not in dispute, since driving an all-day breakaway on the opening stage of this year's Women's Tour de Yorkshire. Millions of viewers watching television coverage of the race voted Dixon the most combative rider, concluding a highly successful stage in which team-mate Henderson finished eighth in a bunch kick contested by the world's best sprinters.
"All of this has happened pretty quickly for me," she admits. "Two years ago, when I went to Aldersley Velodrome with Wolverhampton Wheelers, I didn't expect this to happen. But if it became a possibility, it would be great to join a UCI team and race in the Women's WorldTour."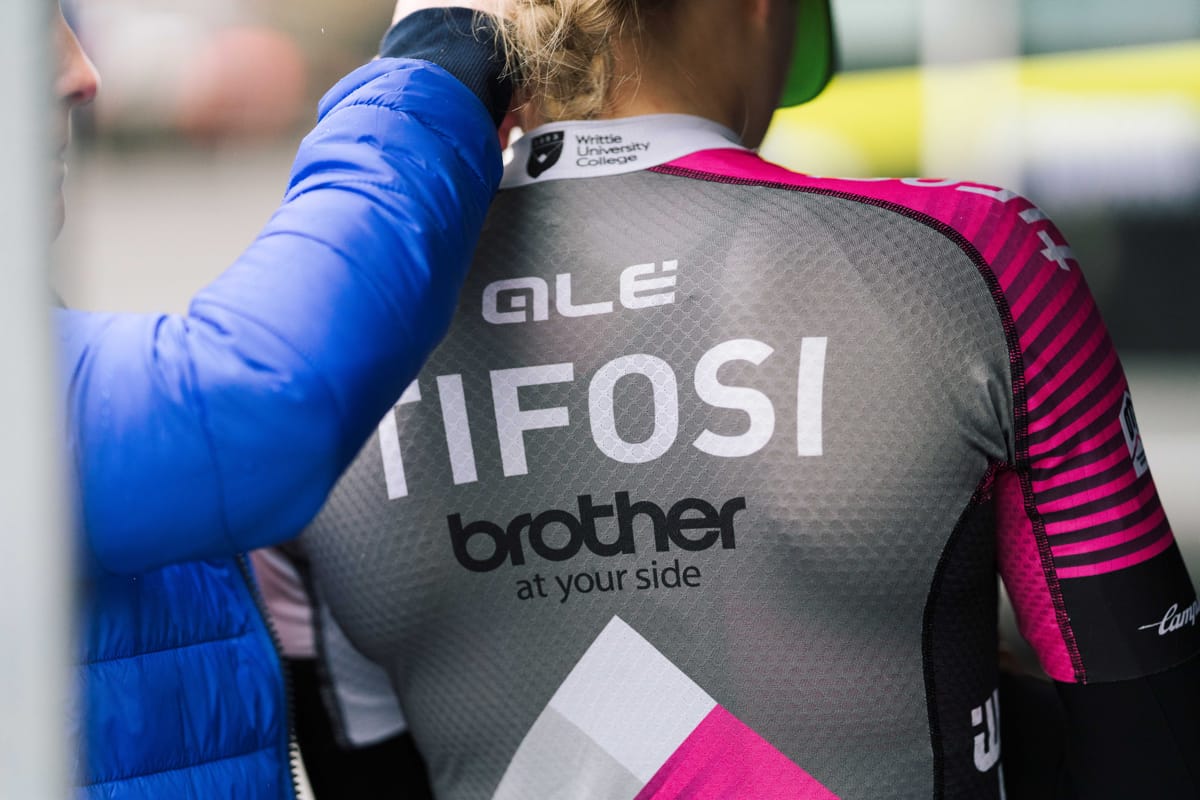 At their side
Howes is rightly proud of the success his team has enjoyed this year. Few squads begin their existence with a period of total dominance. He identifies the Canyon-dhb p/b Bloor Homes men's team as achieving similar levels, but notes that they do not have the British circuit race champion in their ranks.
If the challenge now is to match such a successful campaign next season, then it is one he is already engaged upon. Recently returned from a family trip to America when we speak, Howes is keenly aware that the business of finding sponsors, recruiting riders, dealing with suppliers and negotiating race entries is a year-round business.
"I woke up this morning and thought: 'Right, I'm back from holiday and need to crack on with plans for next year.' The process is on-going, throughout the season. Around this time last year, I was being driven home by a mechanic from the Otley GP and sending out messages to contacts, saying: 'We're happening next year. What are your plans?' Every July and August, the intensity ramps up."
Brother UK is the elite team's title sponsor and one whose support for next year Howes does not need to pursue. Managing Director Phil Jones MBE has already pledged an extension of the technology giant's sponsorship into 2020, recognising the implicit value in such an early statement of intent. Cycling teams rarely enjoy such security. Increasingly rare too is the nature of Brother UK's sponsorship: monetary, rather than value-in-kind.
"Everything costs money, and while we have a long list of product partners, cash is what you need," Howes confirms. "Cash buys things. Cash pays for the ferry to France, and fuels the cars to go to Yorkshire or Scotland. Without Brother UK's support, the team wouldn't run. I can't put it more directly than that."
Howes is not describing a one-way relationship, however. His team has earned Brother UK's support, as much by their demeanour outside of competition as by their performances once the flag falls. The riders in grey and pink are a friendly, welcoming presence at races, making them excellent ambassadors for a company with the strap line #AtYourSide. Jones' decision to continue Brother UK's presence at the side of such engaging and successful representatives makes powerful sense.