Vitus Pro Cycling Team: Destination Salisbury
Salisbury is a city in need of a boost. Its fortunes have suffered in the wake of an international scandal not of its own making. The poisoning of a Russian citizen and his daughter, almost within the shadow of the city's majestic cathedral, has reduced the flood of tourists to a trickle. Time to send in a bike race.

Thirty thousand people crowd the city centre on the night of May 31, 2018, standing five or six deep at barriers lining a challenging circuit. The predicted rain holds off and a carnival atmosphere takes hold. An exciting women's race sets the scene for an exhilarating finale in which the outcome of the men's series will be decided.
The distinctive red vehicles of the Brother UK-supported Vitus Pro Cycling Team are among the first to roll into Guildhall Square. Typically for team owner and manager Cherie Pridham, the entire presentation is immaculate.
From the gleaming vehicles, polished to a high shine, to the sleek, black racing bikes, every last piece of equipment is spotless; even the turbo trainers are carefully positioned, each aligned with a rider's kit bag. By such methods does Pridham communicate a subtle message to her better funded competitors: your budgets are larger, but we are no less professional.
She has managed more lavishly funded squads in the past, and delivered her charges to victory in races as prestigious as the Lincoln Grand Prix and London Nocturne. As a rider, she performed on an even greater stage, blazing a trail for today's British stars of the UCI Women's WorldTour, starting ten Grand Tours and finishing eight, in an era of truly epic races for the women's sport. Her credentials are beyond question.
Vitus Pro Cycling Team represents a new challenge. It is not enough even to describe it as a development squad. The term might be applied equally to Team Wiggins, parked across the square. There is no sense that Pridham, however, has merely acquired the cream of the crop. Responsibility and opportunity are her team's defining characteristics; values that make them an obvious fit for Brother UK.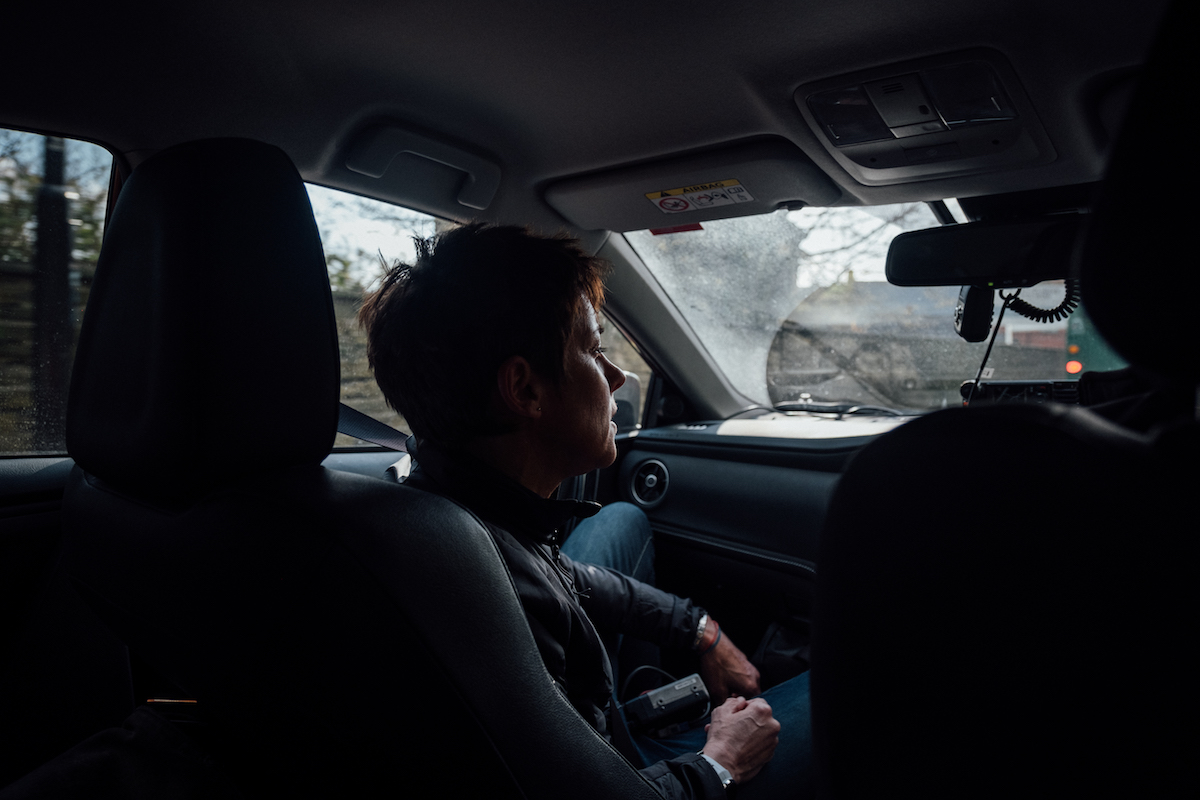 Success and Progression
Cherie Pridham is relaxed as the hour approaches for the final round of the Tour Series to begin. She has faced more stressful circumstances during a lifetime in the sport.
There were times in her first career when a day's work signified six hours of toil in the high mountains of the Alps or the Dolomites; days when she raced in the iconic colours of Mapei, and later of GS Mazza. It is a testament to her professionalism that she approaches a crit race in Salisbury with the same blend of calm and seriousness.
Encounter no scenario that Pridham has not already faced; no setback that she has not overcome.
When a car drove over her foot before a stage of the Giro Rosa, fracturing it, she merely raced on. In her pomp, she might have regarded a crit race as no more than a workout, even if it represents an hour in hell for her young riders.
Pridham fulfils sponsor commitments with an ease bred from long practice. She stands with a bike in front of the team car and delivers a brief prognosis for the race ahead to the camera of a content specialist from Wiggle, parent company of her team's title sponsor. Vitus Bikes will unquestionably regard a 30-second, shareable video clip a valuable complement to the logos on the team car and jerseys.
This season, Vitus Pro Cycling Team operates in the first year of a three-year project. A tight budget has inspired new priorities. I ask Pridham where she finds the greatest satisfaction in guiding a new team of largely unproven talent, having grown accustomed to watching her former (and more experienced) employees ride to victory.
"It's seeing a successful, sustainable team progress with riders whose development you are purely responsible for; seeing a rider like Liam Davies grab the opportunity in front of him, for example. That gives me a lot of pleasure," she says.
Davies (more of whom later) seizes the opportunities presented to him in Salisbury, no doubt increasing his manager's satisfaction. A competitive animal, there is little doubt however that Pridham is as keen to return to the days "when winning was all that mattered" as swiftly as possible.
The Elder Statesman
To describe Eddie White's career in detail would require a book, rather than an article. A contemporary of the great Tommy Simpson during his riding career, and a former Team GB road manager, who can identify David Millar and Charlie Wegelius among his protégés, there can be little that Vitus Pro Cycling Team's elder statesman does not know about the sport.
His longest and closest relationship is with Pridham, the fearless young woman who turned up on his doorstep with a scrapbook of her achievements and a quiet refusal to take no for an answer, when White told her that he didn't coach female riders. A quarter of a century later, and with ten Grand Tours beneath Pridham's wheels, it seems fair to say that the pair have a proven working relationship.
"Cherie is one of those people who, whatever task she sets herself, she will do to the best of her ability," White says, when I ask if he knew Pridham the professional rider could also become a manager. "We used to talk things over an awful lot. She had all the experience from me to do it."
He describes the transformation of Liam Davies as "100 per cent my project." Davies struggled to express himself in the new environment of the pre-season training camp in Spain, White reports, but after a frank conversation, followed by some practical advice back in the UK, the teenager has become arguably the team's brightest star. Davies is the first home of his team-mates in Salisbury, narrowly missing out on a top ten finish.
White has worked at bigger races than the Tour Series, even its most decisive rounds. He recalls crying in the team car during a stage of the Tour de Feminin, as the severity of a parcours with three first category climbs took its toll on the riders, in the days when the women's Tour de France was a very different race to La Course, its current incarnation.
There is something reassuring about White's presence among the squad in Guildhall Square, as the tension rises before this last, climactic round. In recent memory, White and Pridham have fielded teams contesting overall victory. Neither is content merely to make up the numbers, but both realise that they will not win honours in the first year of a three-year project. Davies' performance in Salisbury will give hope, however.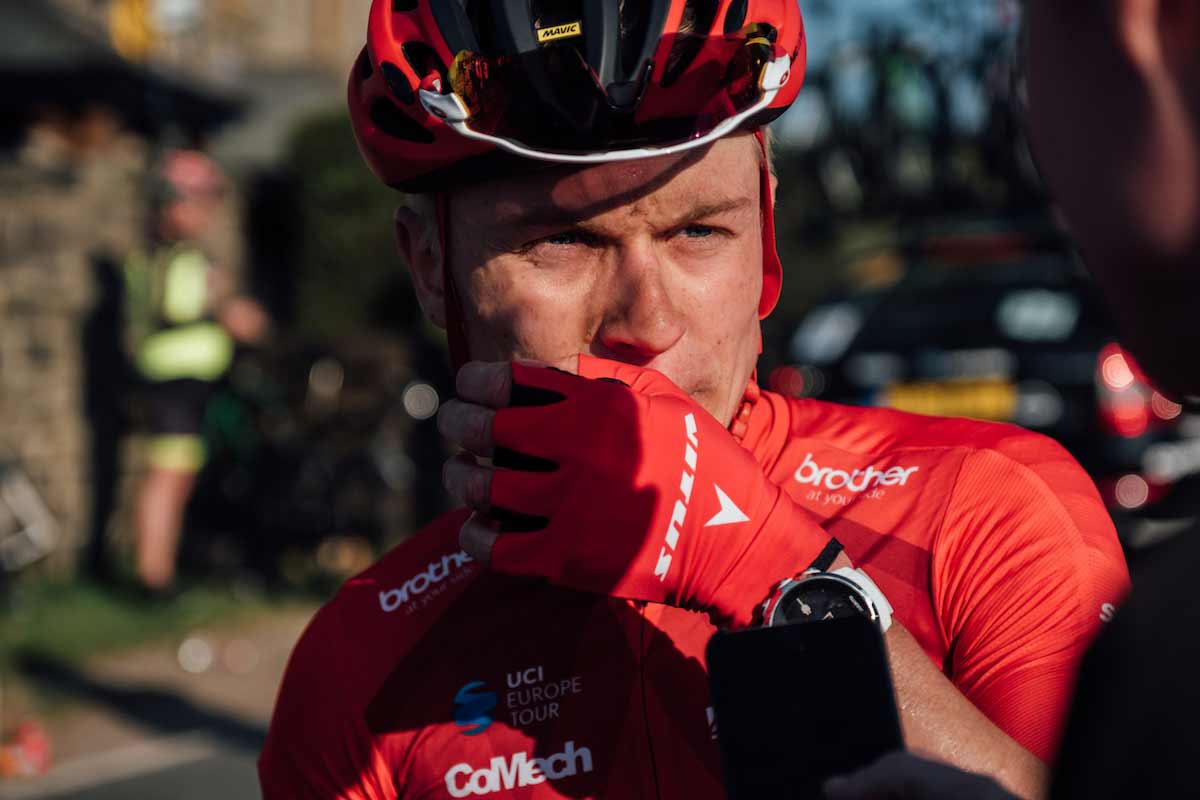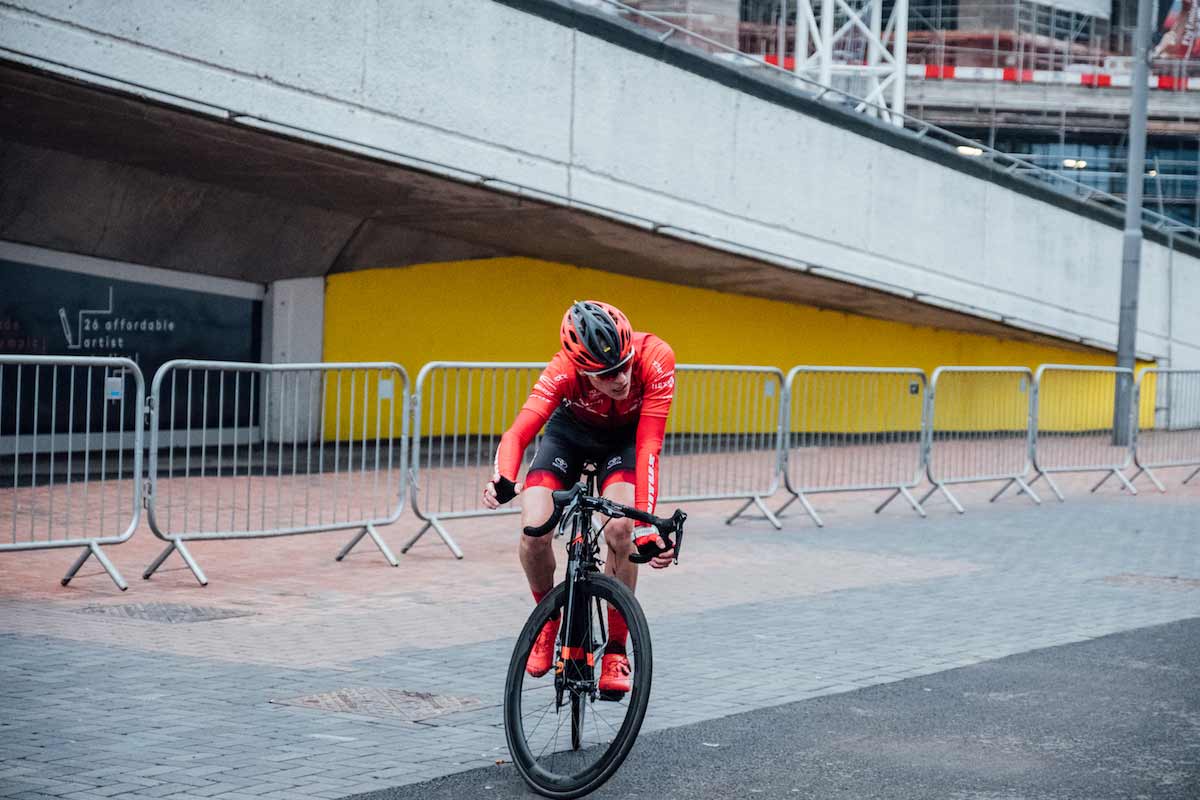 Young Gun, Ready to Fire
The steeply upward trajectory of Liam Davies' career is one that encapsulates better than any the raison d'etre of Vitus Pro Cycling Team.
How many other squads would grant an opportunity to race in the Tour de Yorkshire to a teenager summoned from the Derby track league? But four days of suffering in the wake of Cavendish, Stannard, Van Avermaet et al proved to be a pivotal moment in Davies' career.
If his courageous display in the toughest edition yet of the Yorkshire Grand Départ's legacy race showed that he has the character to succeed, his performances in the Tour Series have given evidence of his ability to learn, and to learn quickly.
In the penultimate round at Wembley Park, he drew on a technical knowledge of surfaces to navigate the changing and often treacherous nature of the rain-soaked circuit in the shadow of the national stadium.
When we speak, ahead of the final round in Salisbury, he is eager to turn a growing sense of promise into results. Davies is very much a young man in a hurry; a reassuring adjunct to his maturity, which is rare in one so young. He is prepared to listen, willing to watch and learn, but ultimately wants to deliver.
"My aim is to get at least one top ten finish, so I can really prove to everyone that not only am I showing potential, but that I can deliver. I'd have to have a few things go my way, but I'll certainly put myself in the front."
He proves as good as his word. An hour later, he finishes a very creditable twelfth, in a race that swiftly became an extended battle between Canyon Eisberg and Madison Genesis to decide the series. Victory on the night is claimed by triple Olympic champion Ed Clancy (JLT Condor); a further indication of the company Davies has kept.
Before the race, the teenager had spoken of riding in eighth place at Wembley, then crashing and recovering to finish sixteenth. In Salisbury, he has improved again.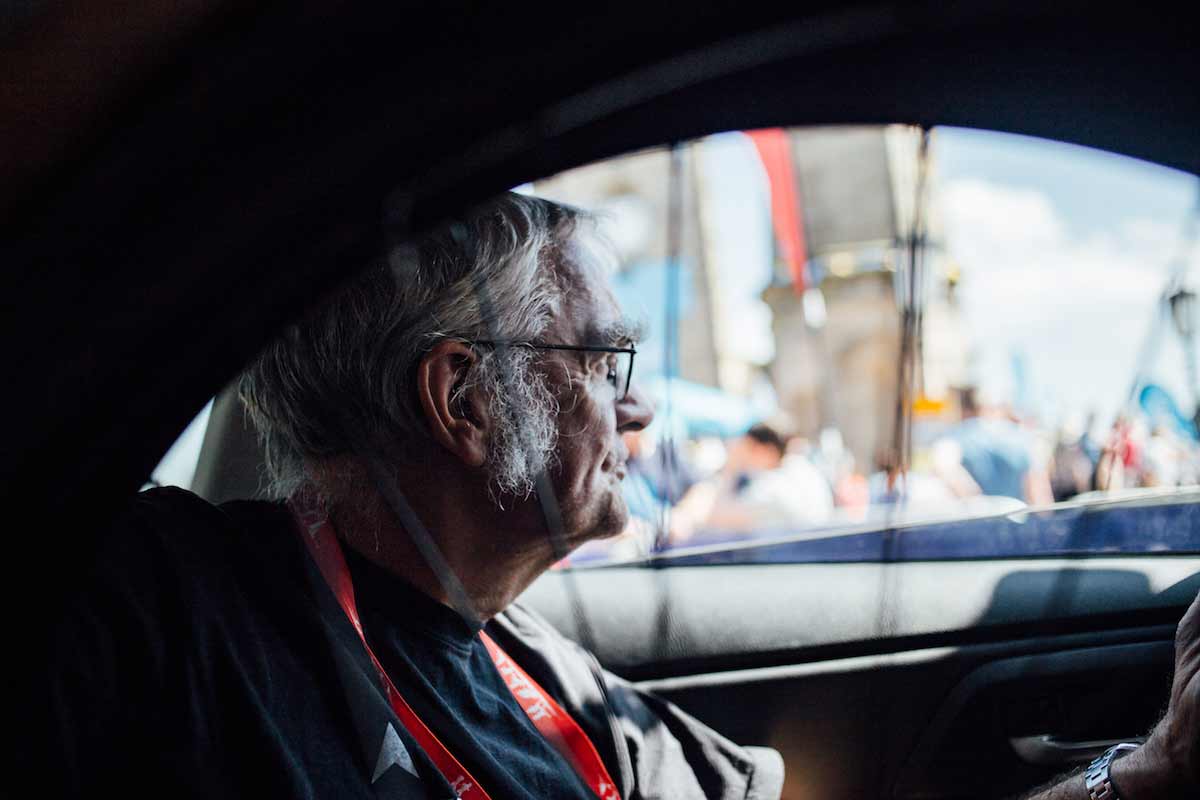 A Wise Head
The term 'wise head' might have been coined for Pete Mooney, Vitus Pro Cycling Team's mechanic and a long-term member of Pridham's support staff.
A photo on her phone shows the pair racing at Mallory Park in an earlier age. Pridham, impossibly lean and every inch the professional, is a picture of aggression as she laps the stoical Mooney, who insists he was merely sitting on her wheel.
He retains the same implacable expression, even to this day. "I keep asking Chez, 'When is my day off?' But I haven't had one yet," he jokes. One suspects that he is not in any hurry for time away from the team. His calm, impassive presence seems almost as important to the riders as his mechanical skills.
Tyre pressures are Mooney's specialist subject. At the Rutland Melton CiCLE Classic, he had the squad running a rock solid 130psi to avoid impact punctures, but only 50psi in the team's previous outing, on a rain-slicked surface in Wembley.
A certified engineer, retired now after a career working with small machine tools, bicycles offer little challenge to his skills. Modern designs have made things easier, he concedes, with the obvious exception of internal cable routings. Mechanics, naturally, prefer function over form.
As a child, Mooney's first love was motorsport, and his relationship with the bicycle began as a method of transport from his home in Rugby to the circuits at Mallory Park and Silverstone. Aged 15, he joined a schoolboy race series and competed on the same bike he rode to school.
Race days with Vitus Pro Cycling Team begin early for Mooney, with a hearty breakfast at the team hotel. By the time the flag falls, he has rechecked the tyre pressures, and packed away every piece of equipment the riders have used to prepare.
He watches the race from the backseat of the lead team car, surrounded by wheels and with his tools close at hand. He always hopes for a quiet race ("If a rider punctures, that's a failure") but one he can watch from a position in the convoy close to the action.
Form and Fatigue
Grant Martin is a young rider learning his trade; battling with the realities of fatigue and the vagaries of form. An upbeat character, he seems well placed to cope with the fluctuations in performance that any teenager might expect when he has warmed up for the Tour de Yorkshire with an appearance at the Rutland-Melton CiCLE Classic, aka 'Britain's Paris-Roubaix'.
Martin was the first home of his Vitus Pro Cycling team-mates on the opening stage in Yorkshire. A few kilometres into the following stage, he had nothing left. While he recognises the cycle of cause and effect that led to his sudden halt on the road to Ilkley, and subsequent battle to recover the excellent form in which he started the season, he is no more accepting of it than if he was a seasoned pro.
Martin's long road back to race sharpness began two rounds before our conversation in Salisbury, when the Tour Series visited Stevenage. Forty-eight hours later, on a wet night Wembley, where he raced on a circuit of mixed surfaces made still more treacherous by rain, his painful search for form continued.
"It's a shock to the system," he says of the British calendar's sudden switch from the road races of the HSBC Spring Cup to the fast and furious Tour Series crits.
"The training I'd been doing this winter had been more road focussed. Being that bit fatigued, which I was, it's been hard, but you're going to have times when you're tired during the season. After the Tour Series, we have a bit of a break, and then we're into the Elite Circuit Series, so training over the next month or so is going to be full on."
Martin has grown accustomed to shocks to the system. He uses the same phrase to describe his first experience of senior racing, when last year he donned the red and yellow of Team Raleigh, Pridham's former squad.
With Vitus Pro Cycling Team, he is a young rider among others of similar age, and relishing the opportunity to learn as a group. The Tour Series, where he has very publicly ridden himself back into race condition, has been another valuable chapter in his education.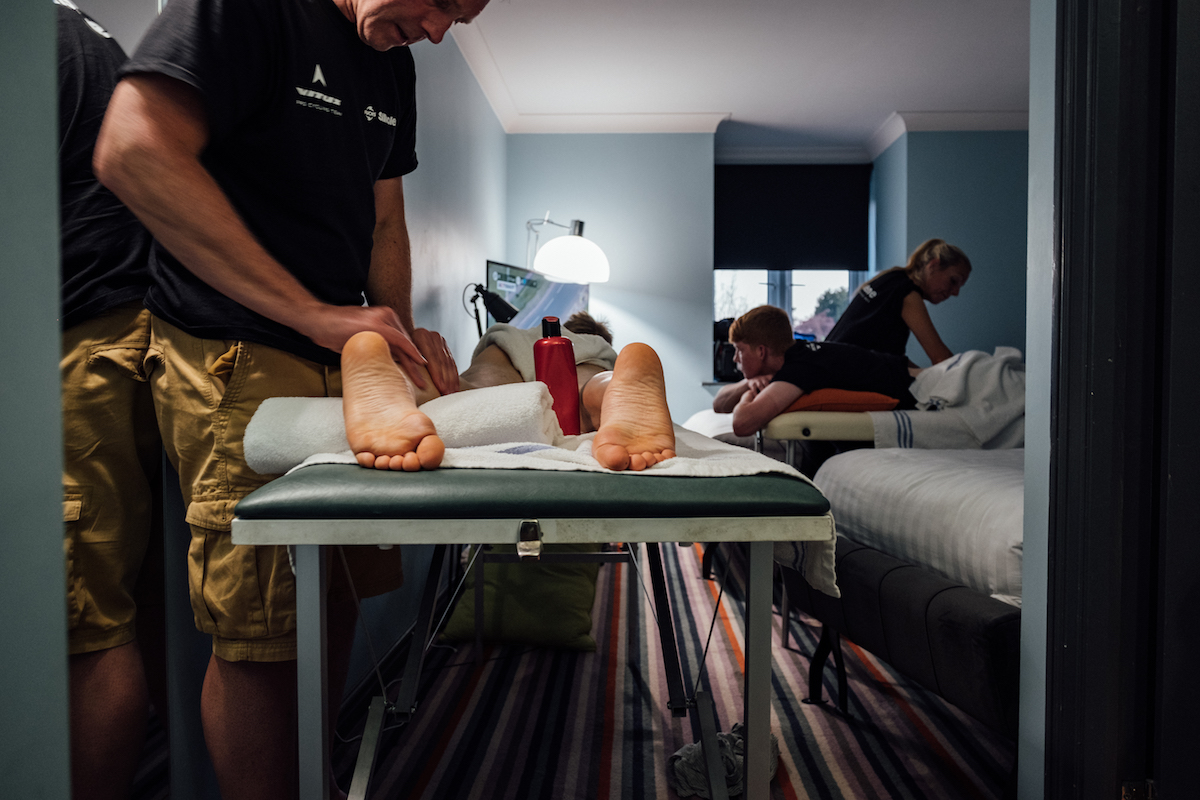 Masseur, Motivator
The soigneur's role is one of the most important on any cycling team. Psychologist, diplomat, motivator, masseur, bottle carrier and, occasionally, even cook, the 'swanny' is the first team member a rider sees as he crosses the finish line, and, if he rooms alone and rises early, even the first person he sees in the morning.
Mick Wright, the vastly experienced soigneur at Vitus Pro Cycling Team, begins a race day by preparing bottles (race and recovery), before the riders come down to breakfast. If they have pre-race appointments, such as press interviews, he ensures they are kept. All the while, he is bantering, cajoling, keeping up spirits and making sure that the riders enter the race with a positive attitude.
Not that he is one to duck the tough task of telling home truths, should the need arise. He is clear on the chain of command - the team manager's word is final - but has the personal skills and experience to navigate the occasionally choppy waters of competing demands for leadership and, still rarer, out-and-out clashes of personality.
Happily, no such issues exist at Vitus Pro Cycling Team, a new, young squad, which Wright joined after the "miracle" of its rapid assembly at the end of last season. He had spent the previous two years working for John Herety at JLT Condor, and first met the Vitus team in February, at their pre-season training camp in Spain. He has been "hands on" with his new charges ever since.
"Working with Chez is like a breath of fresh air," he says of Vitus Pro Cycling Team's manager and owner. "What I like about her a hell of a lot is that you can talk to her. We're really good together, I think, because we both want the best."
He describes his new boss as "a real tough nut", but believes Pridham is too hard on herself. Four crashes in four rounds of the Tour Series is plain unlucky, he maintains, and must be considered in the light of the team's continual improvement since the opening round in Redditch.
When fortune makes its inevitable turn, Wright says, results will follow. "I think success will breed success," he says, confidently. As a trusted support to some of the most talented British riders of the last 30 years, his analysis deserves to be taken seriously.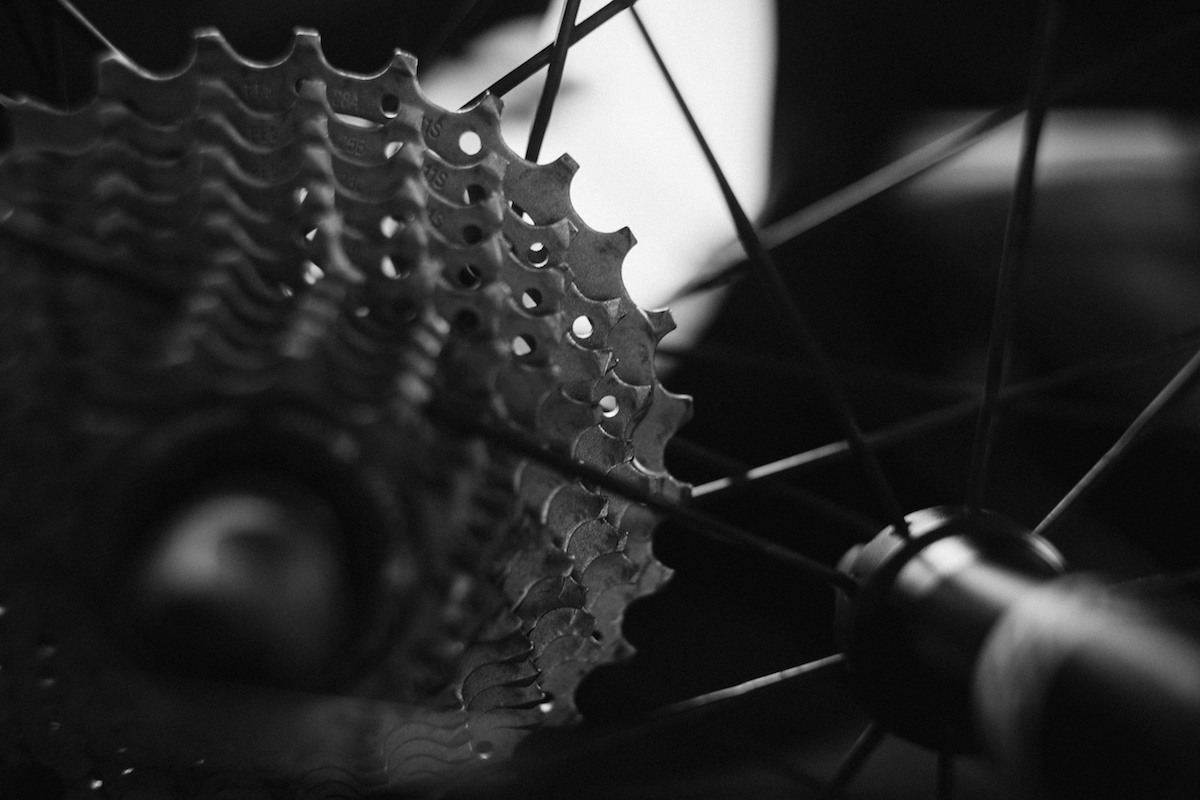 A Unique Position
Vitus Pro Cycling Team occupies a unique position in Brother UK's diverse portfolio of sponsorships. A team competing in many of the biggest races on the domestic calendar, it is nonetheless a development squad, first and foremost. The average age of its riders, just a little over 21, offers a significant clue to its identity, in this first year at least.
The rapid emergence of Liam Davies offers a window on the combined efforts of a vastly experienced managerial triumvirate, spearheaded by Cherie Pridham.
With a riding career conducted at the highest level, and victories in the most prestigious domestic races on her managerial CV, Pridham is not content for her team merely to make up the numbers. A fiercely competitive instinct might be the most valuable of all the many gifts she can pass to her young riders.
"The sport has become far more professional than in my day, and the generation of riders that we have now is, I guess, very lucky," Pridham reflects. "Everything is done for them, but that's just the way the sport has progressed. All they really have to think about is riding their bikes, but the biggest return I get is to see the boys riding well."
With courageous performances in races as distinct as the Tour de Yorkshire and the Tour Series, Vitus Pro Cycling Team has swiftly evolved from the embryonic phase of a new team to become a squad that is, to use Wright's description, "credible". Coming from a man who once served as personal soigneur to the late Dave Rayner, a rider of prodigious talent, this is no small accolade.
Hours after we sit down individually with several members of the squad in Salisbury, Vitus Pro Cycling Team produces its strongest performance of the Tour Series in its final round. This is not however a case of saving the best until last, but rather evidence of a squad gathering momentum.
Pridham and her closest advisors are already working on plans to strengthen the squad in 2019. Riders equal to her proven managerial talent should see Vitus Pro Cycling Team at the sharp end of the peloton next year.