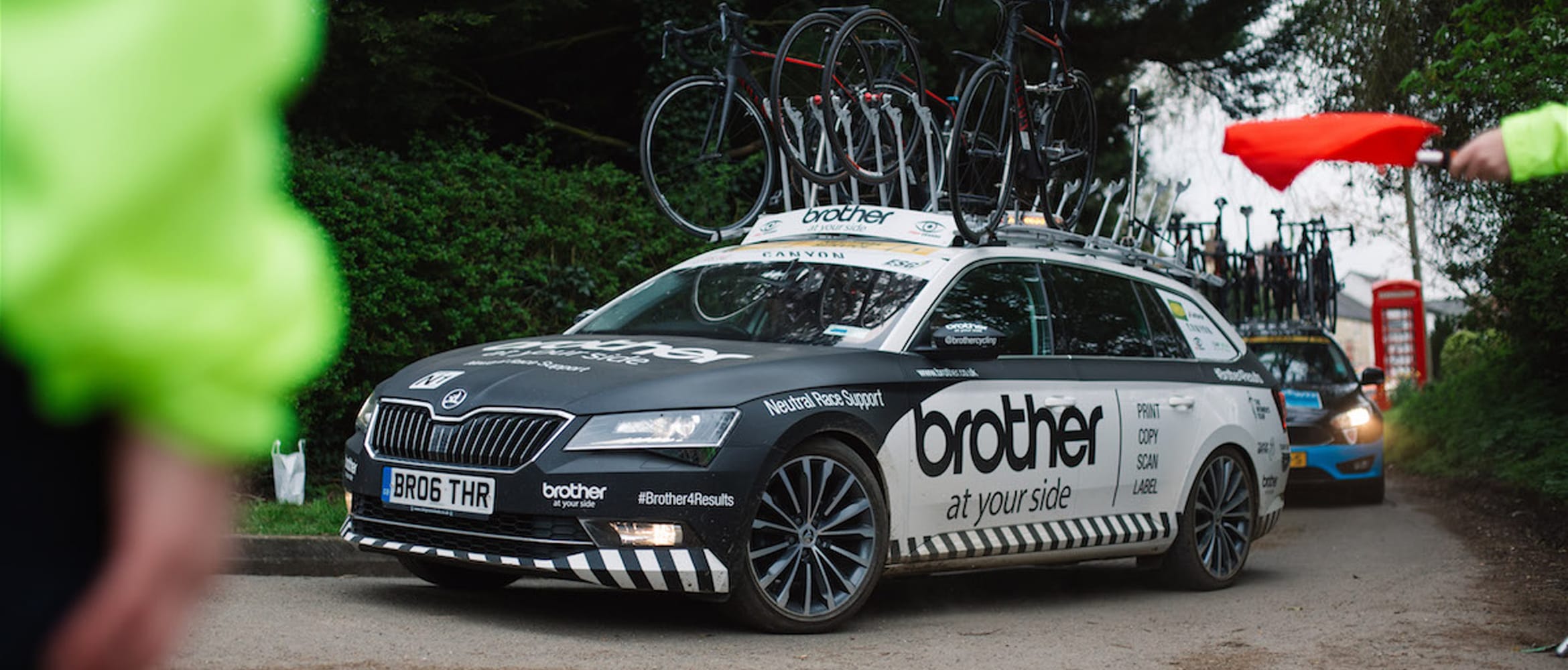 Phil Jones MBE: a passionate supporter
Within only seven years, Brother UK has become a fixture of cycle sport in Britain.
The technology giant, with a UK division headquartered in Manchester since 1968, is now a reassuring presence at the biggest races on the domestic calendar. The strapline #AtYourSide, conceived to support its wider corporate ambitions, has come to embody Brother UK's presence at races as diverse as the Lincoln Grand Prix and the Women's Tour.
A three-pronged approach has enabled Brother UK to play a key supporting role. Its presence, either as event sponsor, as provider of the neutral service vehicles that form such a critical part of the race convoy, or as backer of two of the teams at the sharp end of the domestic scene, in the case of Canyon Eisberg and Vitus Pro Cycling Team, is inescapable.
Even support for the aforementioned UCI Continental squads does not fully capture the extent to which a multinational, multimillion dollar corporation has engaged with the roots of British cycle sport, however. For a greater insight, one might instead consider the success of track "renegades" Team KGF, or the fine crop of young riders nurtured by Cycle Team OnForm.
Equally, one might regard the efforts of Matt and Nikki Brammeier and their Mudiiita cyclo-cross project, intended to develop what is fast becoming a golden generation of British 'cross talent, or the stick-it-to-'em approach of Team Torelli, a self-described "club team" who, since the beginning of the season, have raced wheel-to-wheel with the heavyweights of the UCI Women's WorldTour in some of the most prestigious races in Europe.
To fully understand the depth of Brother UK's commitment to British cycle sport, however, one must meet the man behind it. It is no coincidence that our conversation with Phil Jones takes place at a bike race; one he has ridden 45 miles to attend, and from which he will ride home.
It is revealing too that our interview does not begin until he has applauded all the riders and the entire race convoy as it rolls out from Chorley to begin the 2018 HSBC Spring Cup Series. His passion for the sport and the skill with which he has assembled a diverse portfolio of sponsorships within it are not coincidental.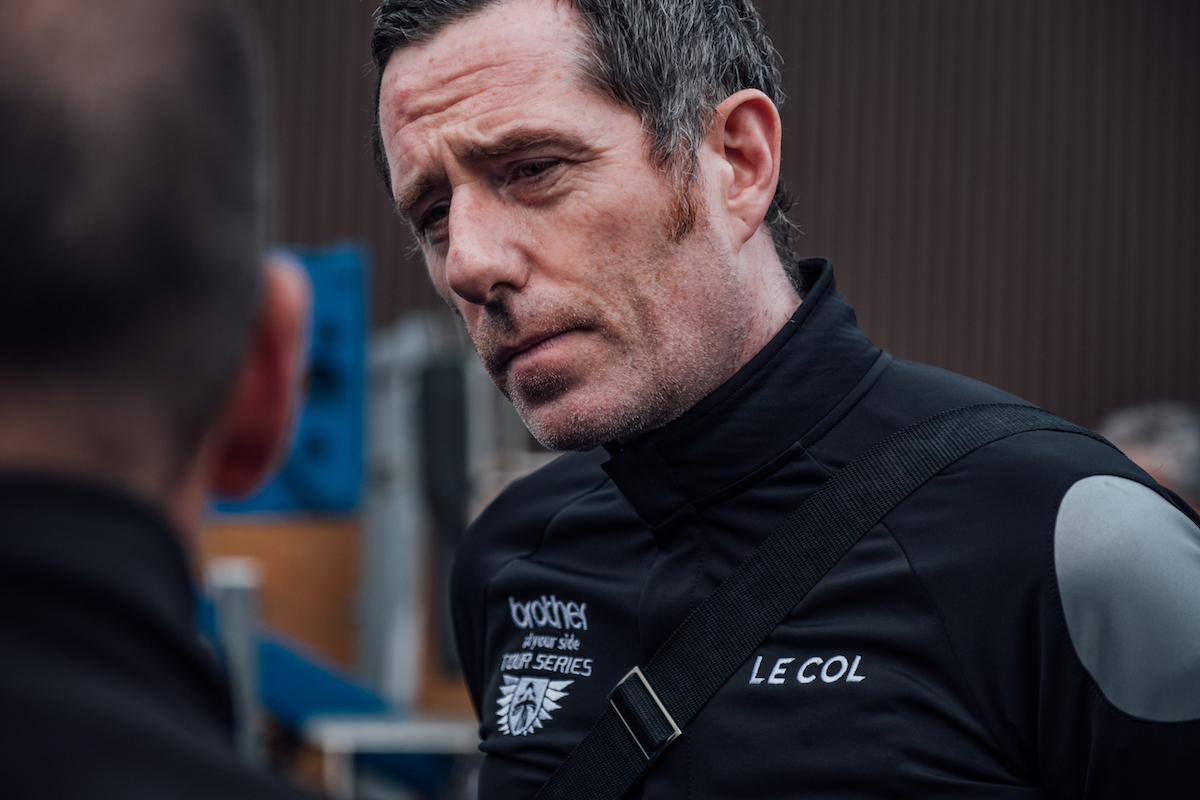 Fifty...not out
British cycle sport has experienced its fair share of corporate backers, especially in these recent boom years; many with blue chip credentials and some - too many, one might argue - who spent big and left in a hurry. Brother UK, now into its seventh year of a commitment begun with neutral service support and expanded to team and event sponsorship, could not be more different.
The business celebrates its fiftieth anniversary this year, and, as a consequence, its central focus - sustainability - has taken on an added significance. The thinking within is, having enjoyed half-a-century of successful trading, how might a further 50 years be secured? Jones has applied the same mindset to Brother UK's involvement with cycling.
"All of our thinking at Brother is, how can we be sustainable for another 50 years, and I'm thinking how does this sport become sustainable for 50 years? It just needs more money and more sponsors, so that it can be self-funding and self-sufficient for everyone within it, so everyone can earn a wage. The whole thing would then begin to be a proper industry, whereas at the moment, it's a bit like a cottage industry, run on a lot of goodwill."
It's important to understand the scale of Jones' ambition. Cycling is not a sport known for its long-term vision. The almost obligatory "five years to the Tour de France" rhetoric of any new team is often the sport's only acknowledgement of sustainability. And yet when Jones talks of support staff as well as riders able to make a living from cycling, it does not sound far-fetched.
"Success for us is if in ten years' time these teams are standing on their own two feet, and riders are earning a living wage from the sport, and so are the people involved in it - mechanics, swannies, everyone. That would be the ideal image. But you've got to start somewhere, and the start for me is, build a platform at least for teams to function, try to get new investment, and when you've got that investment, the whole thing can ratchet up and move on."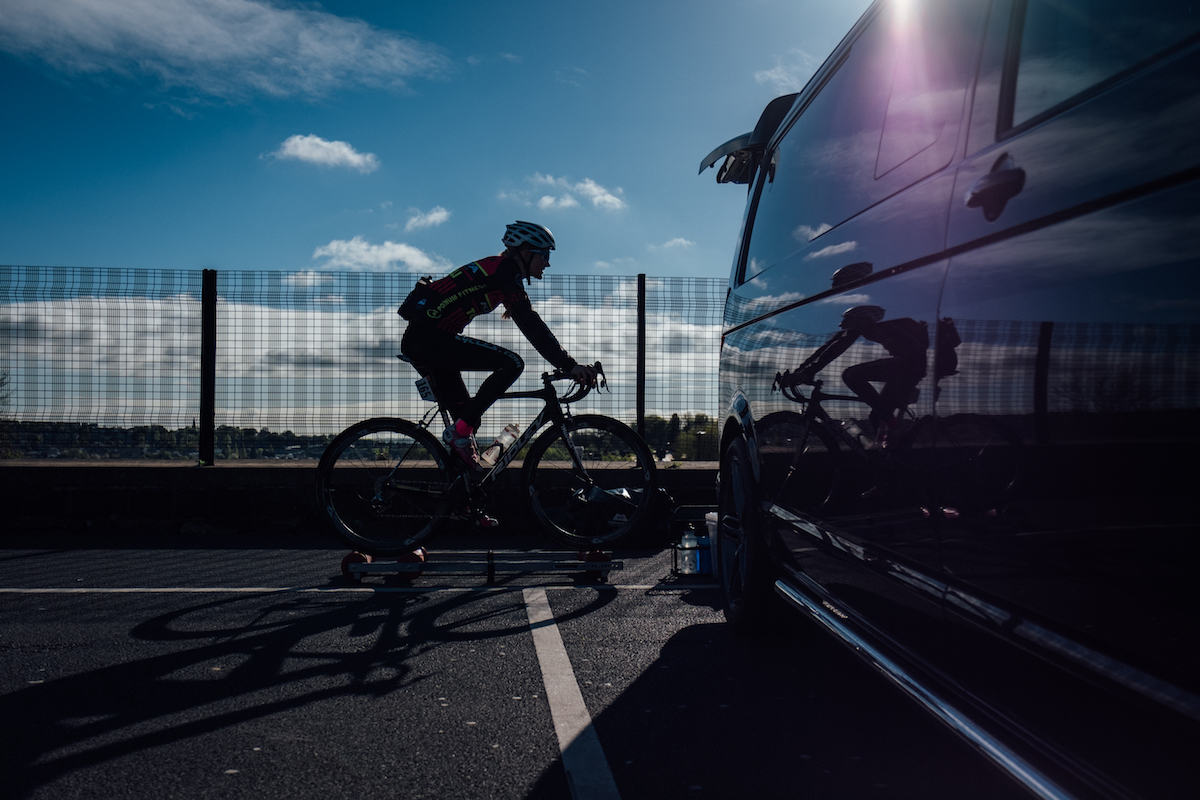 Neutral Power
Jones would certainly be happy for Brother to be judged on its record so far, one suspects. Helping four housemates from Derby to become British champions, as was the case with Team KGF (and later World and Commonwealth champion, in the case of Charlie Tanfield) is only one example of Brother's carefully targeted support, and even this might be coloured by the often intangible nature of talent and the good fortune of backing the right horse(s).
Consider instead the quiet revolution in the standard of neutral service vehicles. Brother UK has calmly ushered in a new era for British racing, ending an unenvied tradition of private cars with a hotchpotch of machinery on the roof.
Those who gave freely of their time, their vehicles and their spare bikes can only be admired, but if the aim is to host professional races that cater to the needs of young, professional riders, the standard had to rise.
"The neutral service vehicles used to be run by guys who used their own cars, with cobbled together bikes, who provided neutral support to riders all across the UK," Jones recalls. "It just struck me that there was a chance to professionalise that.
"You'd see the races on the Continent, and see the Mavic neutral service vehicles and the Vittoria neutral service vehicles, and think, 'That's the standard. What do we need to do to raise our standard?'. Well, what you need to do is to get a couple of cars, make sure they look great, which I think we've done, and make sure they're funded. That was our first start, which was six or seven years ago. We're into our third set of neutral service vehicles now."
A Maserati now leads the Brother UK fleet. With dedicated drivers like Tony Barry, a stalwart of the British racing scene, and a fleet of Canyon bikes on the roof of each car, the neutral support vehicles now present at races organised by British Cycling are fit for purpose. The sport has Brother UK to thank.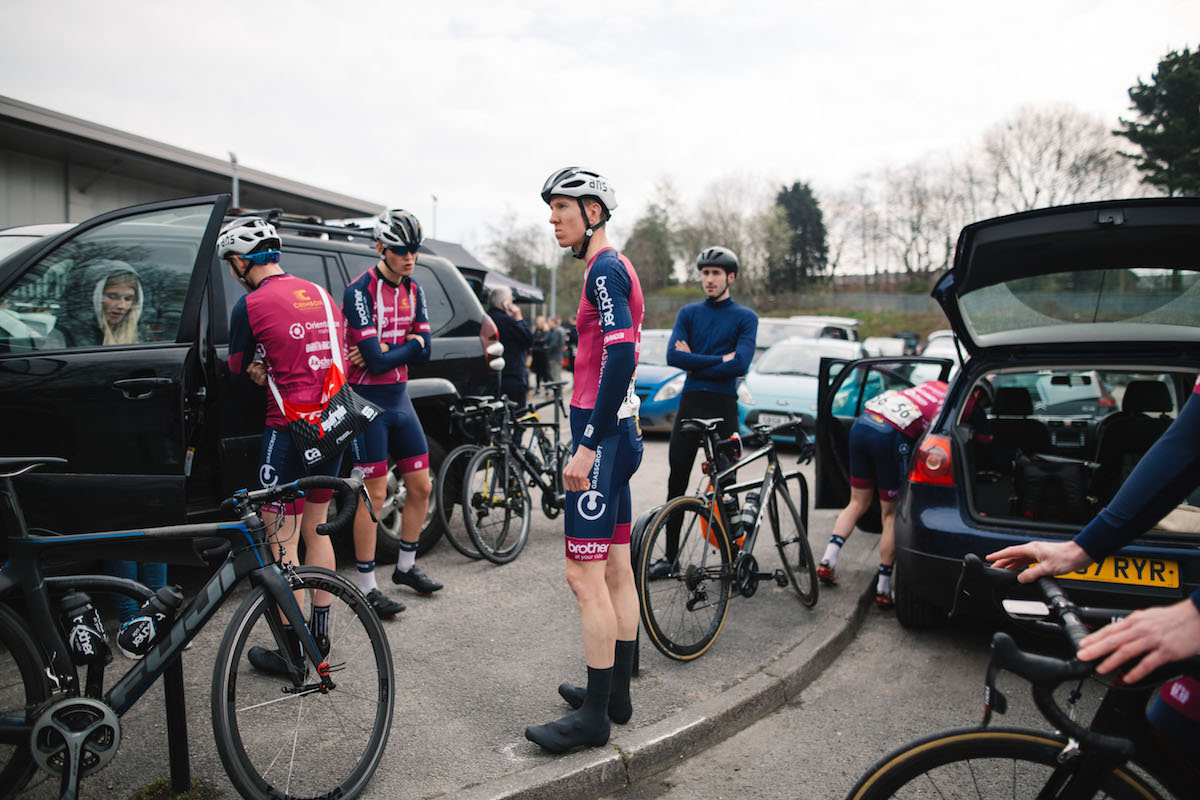 Team Players
Perhaps Brother UK's most interesting investment in cycling is its carefully constructed portfolio of teams; a diverse, but complimentary assortment, containing two UCI Continental male squads, two women's teams, a development squad for both genders, a track team, and a high-profile project intended to develop the next generation of British cyclo-cross talent.
Those in the know might glance at the roster - Canyon Eisberg and Vitus Pro Cycling Team, FusionRT and Torelli Cycling Team, Cycle Team OnForm, Team KGF and Mudiiita – and detect a detailed knowledge of the sport. There is talent here in abundance, but no household names. Potential is the common thread; a quality that requires instinct, experience and an intimate acquaintance with the scene to identify.
"When you're spending time in the pits, talking to people and watching the races, you quickly get a sense of who's doing well and what's coming next," Jones says. "I'm a firm believer that opportunity will reach you, if you're easy to reach. Here's me, the CEO of Brother UK, at the Chorley GP, in my kit and on my bike. People might know me from social media and will come and talk to me: 'Oh, are you Phil? Can you help me with this…'"
He offers a keen example, revealing that the deal that led to Brother UK's support for Team KGF came together within 48 hours of an informal conversation before a round of the Tour Series in Stoke. While Jones is very clear that any credit for the British, Commonwealth and World titles that have followed is due entirely to the riders, it's likely that Team KGF is at least as satisfied with the partnership as Brother UK.
"A key attribute of our business is that although we're big, we can work very fast. So when people knock on my door, I can activate something quickly," Jones explains. "All I saw was a glimmer of an opportunity. I'd seen what those guys were doing on a bike; I'd seen what Dan Bigham was doing in the time-trial scene. I thought: 'They're a little bunch of renegades, but if you put them all together, they could really do something, and that's worth a punt.'"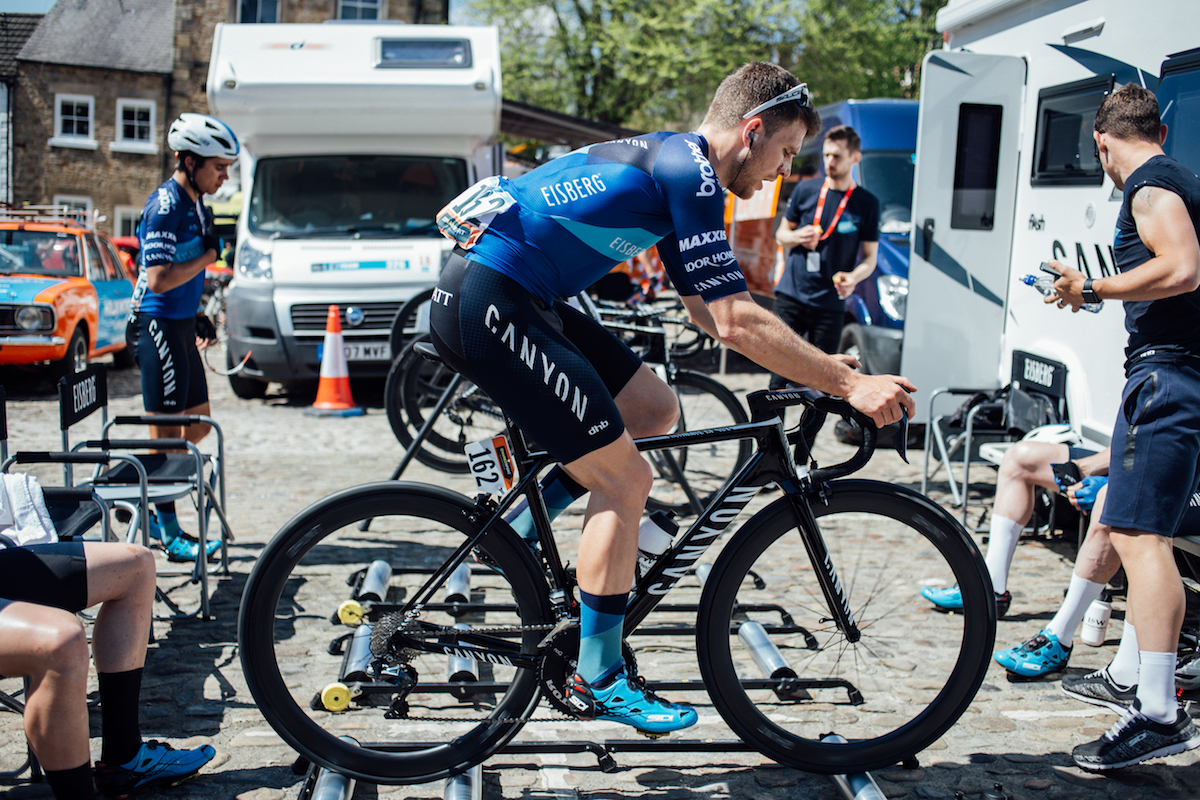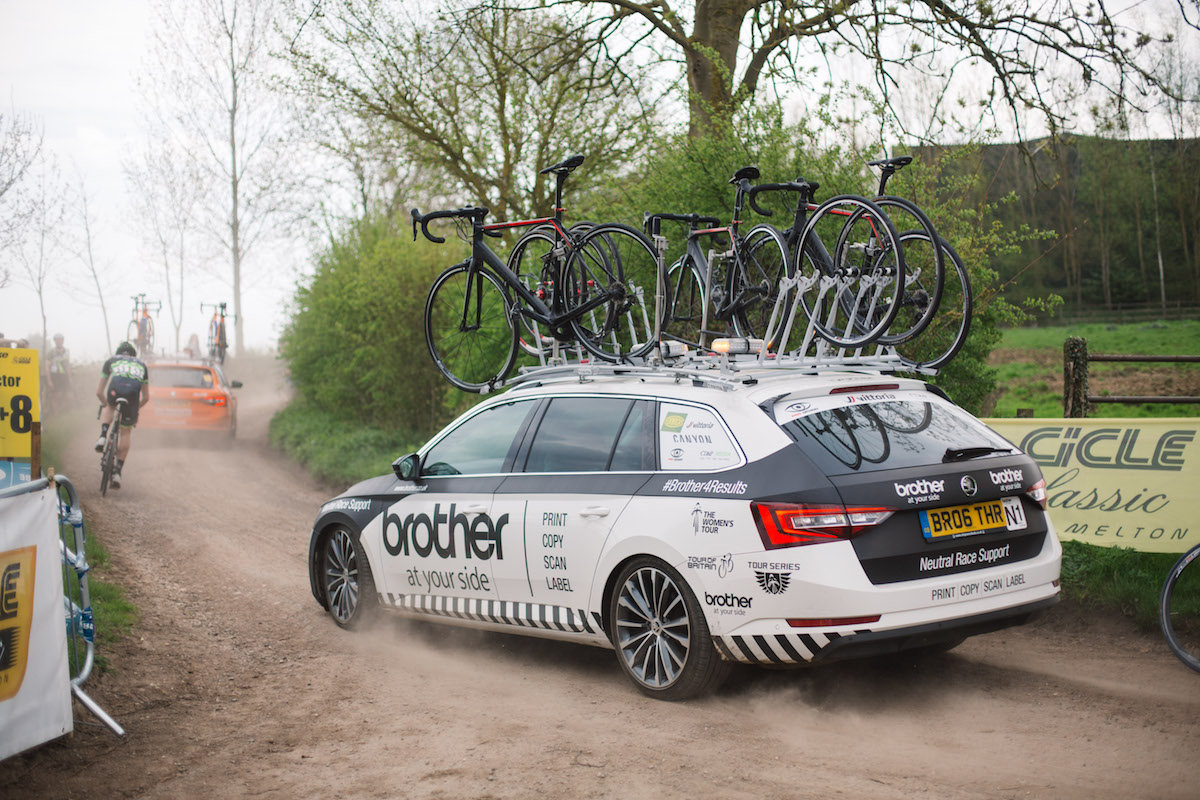 Raising the Ocean
Zoom out from the specific example of Team KGF and its possible to identify a wider theme. Brother UK's portfolio is diverse. Such a broad spread of support has been achieved by placing a little in the hands of many, rather than investing heavily with just one outfit.
Drill down further into a strategy that allows Brother UK to spread its love among a host of parties, rather than nail its colours to a single mast, and you will discover a synergy with the brand's wider corporate strategy. Jones puts it succinctly.
"The company's purpose at a corporate level in the UK is to make people and businesses more successful, more quickly." He pauses. "That's it."
The advantage of such a philosophy to a cycling team, competing in a results-driven business, is obvious. Brother UK has a deeper purpose, however. Jones' view encompasses the sport and not just the teams his company supports.
"If you transpose that thinking onto the sport, how can we make people more successful, more quickly within cycling? Well, we can be here. We can be seen to be assisting, we can be seen to be doing smart things; not 'wallpapering' the sport, which many brands naturally might see as an obvious thing to do.
"Instead, we're looking into the fabric of cycling and saying, 'Right, where is the money need most?', and putting those investments in place to shore up the sport, in my view. What we're trying to do from being around, I guess, is to raise the level of the ocean for everyone."
Unsurprisingly for a senior figure in a multinational company, Jones can see potential from widening cycling's support network to other corporations. Brother's own data on how cycling has "moved the needle" on its recognition levels has left him in little doubt that other commercial outfits could enjoy similar success.
"We're trying to say: 'We're a worldwide brand called Brother, we're investing in UK cycling, and we're getting good outcomes from it,' because it's incumbent on us I think to bring other investors into the sport for its long-term stability."
The more the merrier
Brother UK's desire to bring other corporates to the table is a further example of its inclusive approach and a genuine concern for cycling's long-term health. It's perhaps the clearest sign of a strategy far removed from the 'velvet rope' approach of some, who, having secured a stake in the sport, swiftly seek to claim it for themselves.
Jones, by contrast, might be cycling's ultimate evangelist, as enthused by the benefits it brings to companies like Brother as by the pleasure of riding in the lanes close to his home in the north west of Cheshire.
His approach might be summarised as "the more the merrier". Some, who have seen the light, are already on board, he says, identifying Eisberg as another brand seeking something more from the sport than mere logo exposure.
Exposure has typically been cycling's primary appeal, given its itinerant nature and the duration of television coverage afforded to races that can last up to seven hours. Jones clearly has his reservations about a "wallpapering" approach, but even this does not dim his enthusiasm for the rewards on offer.
The ROI figures Brother UK has enjoyed on its investments in cycling eclipse any other marketing activity by a huge margin. Jones talks of significant movement in the needle of the brand's marketing compass towards the audience it is trying to reach.
Brother UK's success is underpinned by a sincere involvement in the sport. Jones has taken the time to attend races and to meet the people who make them happen. His own engagement with cycling has been reciprocated by the engagement of cycling's audience with Brother.
"It's not about this 'wallpapering' idea; it's about being smart," he insists. "It was by understanding the sport and kind of decoding it, getting to know the personalities within it, understanding how it all works and hangs together that made me realise: 'That's a good place to spend money.'
"I just want more companies to come in, who might see the benefit of helping this sport be sustainable for 50 years, and who realise it doesn't need to cost a fortune - that's the thing."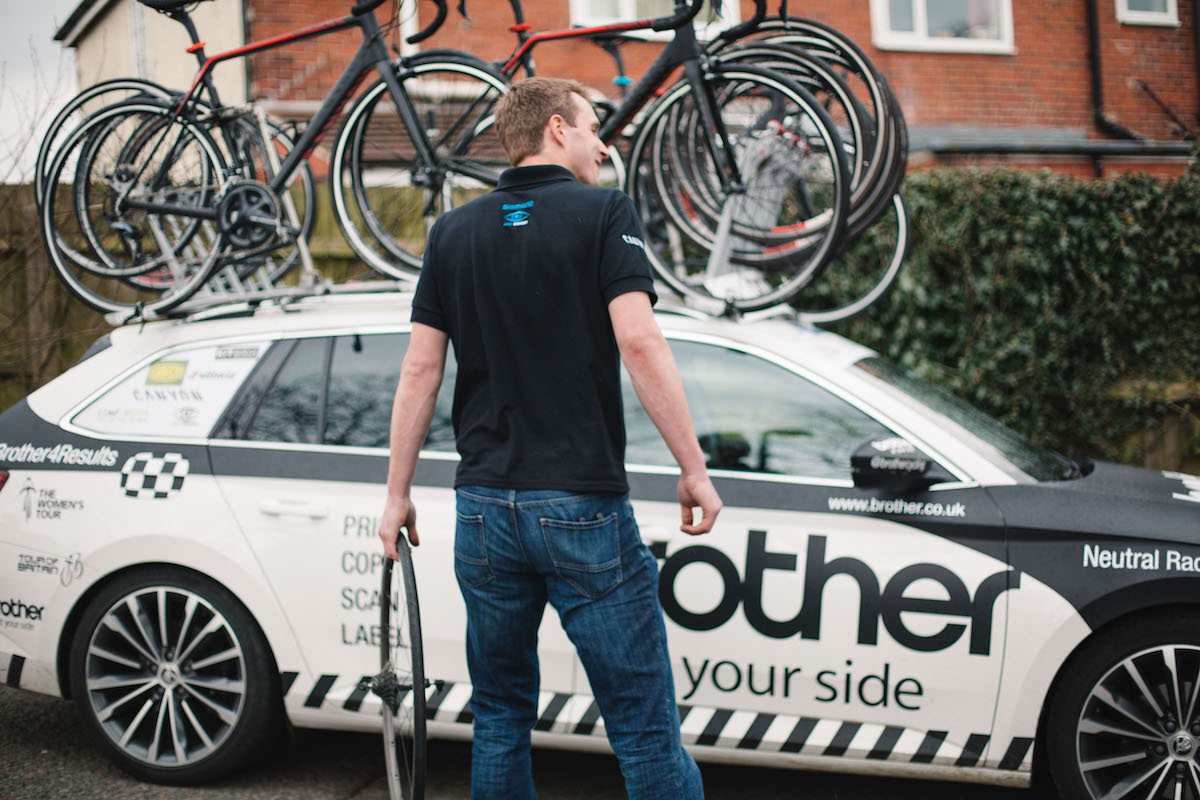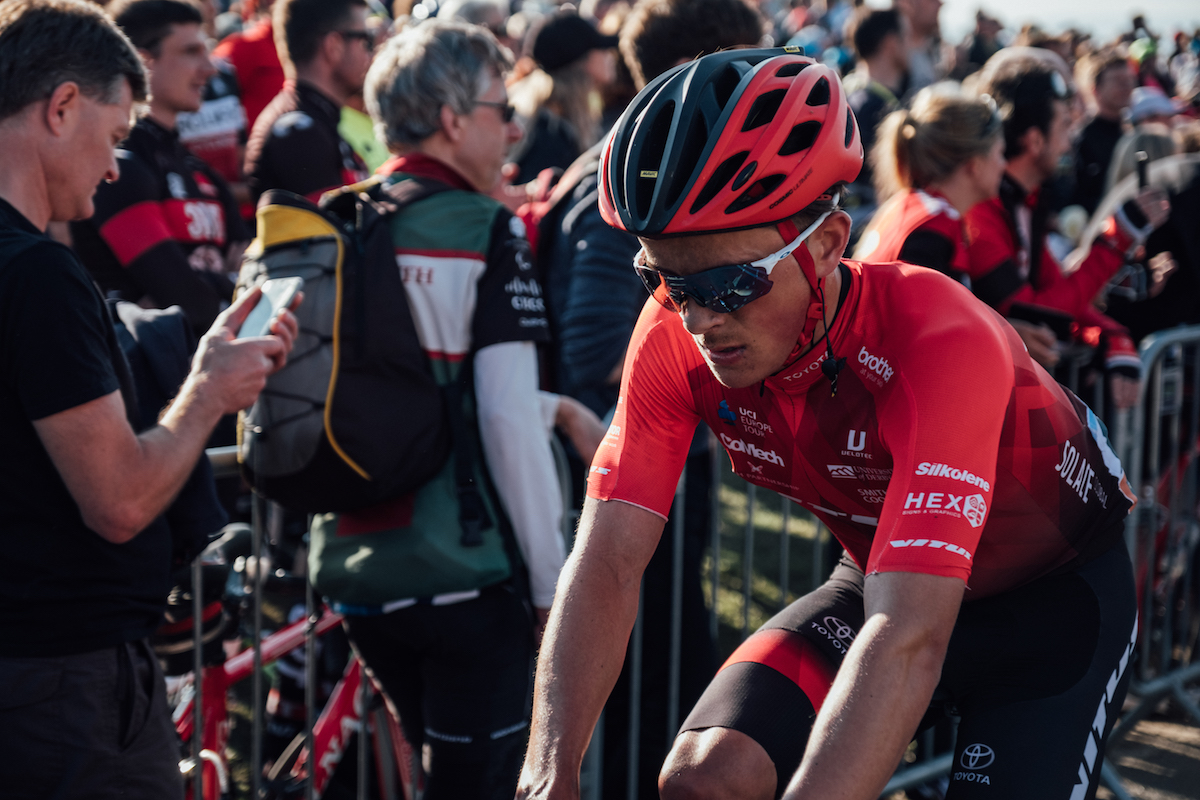 Permission to play
Despite his enthusiasm for the commercial advantages cycling can bestow on its backers, Jones is realistic about the connection between sponsor and customer. The greatest outcome of even the most wholehearted involvement is "permission to play", he explains.
The phrase embodies the open spirit in which a brand and the audience it is trying to reach might engage, once the common ground of a shared love of cycling has been established.
Here, Jones returns to the pitfalls of "wallpapering" the sport. Audiences are savvy, and can easily discern between those who have "rocked up and spent a load of money" and those who are immersed in the culture.
"We've always started from the perspective: 'What's relevant within the sport? What's being relevant all about?'" he explains. "Well, it's about putting money with small teams, helping out where it's needed, such as with neutral service; all that stuff.
"Over the years, we've developed a strong permission to play. All that does is give you an ability to have conversations with people. It doesn't mean immediately saying: 'We sell 50,000 printers a year as a result of what we do here. ' It doesn't work like that."
The transfer of brand recognition to sales occurs more subtly; a process of osmosis in which those with a passion for cycling come to recognise the sincerity of a sustained, long-term investment strategy. The effect is not limited to the retail environment. Cycling's popularity among business leaders has made the sport a vital common ground in B2B transactions.
"Where permission to play does work is when we go into business meetings and someone there who is an influencer and a cyclist says, 'I've seen you guys out and about. You're doing a lot in the sport. That's really good,'" Jones explains.
"We know that when somebody recognises your brand in a sport in which they participate outside of their work, they have two-thirds more propensity to buy your products or service. All of a sudden, when they think, 'Brother - we know you,' you have permission to play."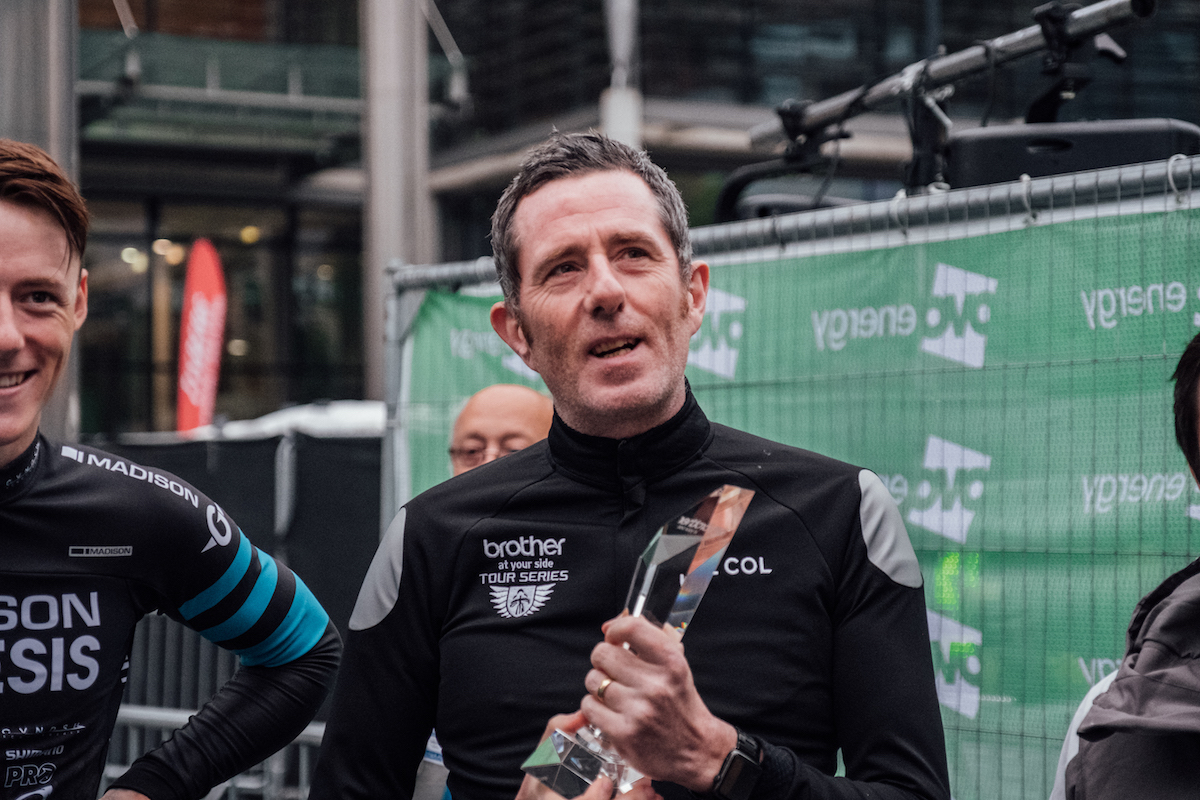 Ten years after
The success Brother UK has enjoyed from cycling is inextricably linked to Jones' passion for the sport. While he has certainly made sound decisions in the teams and events he has chosen to back, and in recognising the synergy between neutral service support and the brand's #AtYourSide motto, none of this might have happened without his own rebirth as a cyclist.
Jones' journey back into a sport he had enjoyed as a child (as the proud owner of a Raleigh Record Sprint, bought by his mother as a present for her then BMX-mad son) began with his fortieth birthday and a desire to "correct" his health. This year, he will celebrate not only his fiftieth birthday, but ten years back in the saddle.
"I could just remember wonderful afternoons out on the Record Sprint, so I bought myself a Specialized Allez Sport, paid £500 for it, and started riding a bike. I got sucked into the whole thing. You start losing weight, getting a bit fitter, realising the other benefits like creative thinking, and holistically it was doing a lot for me. Then I bought a better bike, as we all do, and you improve again and start doing bigger challenges."
He now has a coach, books hotels on the availability of a gym with a training bike, and finds time among the responsibilities of a CEO to train for ten hours a week. His bike is equipped with a power meter and he uploads ride data to Strava and Garmin Connect, but flatly denies any interest in 'segments' and grins broadly at the notion of bringing a pro cyclist's monastic diet to corporate functions ("I am not a weight weenie!").
More seriously, Jones is utterly convinced of the health benefits, both mental and physical, of cycling, and wonders aloud if we might see a time in which cyclists are recognised for reducing the burden on the National Health Service, rather than perceived by some road users as an inconvenience.
"Cycling is a great way to think creatively, to destress, to manage your mental health, your physical health and your cardiac fitness. I have a cardiac consultant who tests me every two years for my job, and he says I have the heart of a 29-year-old man. Cycling has given me that, which is absolutely brilliant."
At your side
The year ahead promises much for Brother UK's continued investment in the grassroots of British cycle sport. The company's neutral service vehicles will again be present at domestic races, and it has extended its sponsorship of the Tour of Britain, the Women's Tour, and the Tour Series. Additionally, seven teams, as described above, will enjoy the technology giant's support.
We return to our conversation in Chorley, where Jones has ridden out to watch a bike race, wearing a Brother-branded gilet so that anyone who might require the company's support can recognise him and talk to him. Compare and contrast with the Champs Élysées and the 'golden ticket' aspect of the laminated entry pass and colour-coded ribbon; a coveted signifier of the access one might gain (or not) to the sport's movers and shakers.
The Chorley GP is not the Tour de France, of course, and Brother UK has already considered and dismissed the idea of WorldTour sponsorship. Supporting an international team or event would not accord with a regional division's commercial goals, Jones explains, but one suspects a more fundamental incompatibility. Brother UK has embraced grassroots cycle sport as the area in which it might have the greatest effect, rather than accepted it as second best.
Ask Jones how he would like the UK sport to progress in 2018, and he will list a host of developments, including more women's racing and greater support for existing races, to slow the alarming rate at which some are dying off. He speaks with real enthusiasm about the emergence of a new generation of young British talent, embodied by Team Wiggins' Tom Pidcock ("Is there anything this boy cannot do?") and the young British women who are gaining places within the top tier of the female sport at a rate of knots.
Finally, he would like cycling to be recognised as a universal good; one whose advantages to the National Health Service extend further than the man or woman on the bike. The economy, as well as the rider, benefits, he maintains. Jones' calculation of cycling's return on investment is not limited to his company's involvement in the sport, even if those who cherish the British racing scene will be happy for Brother UK to remain at its side.
Follow Brother Cycling on Twitter, Facebook and Instagram to keep updated with the latest news.