Meet the bike: Brother UK sponsored team OnForm talk the winning mechanics
As part of Cycle Team OnForm, I'm really lucky to be riding the beautiful and speedy Bianchi Oltre XR4.
Not only do our bikes stand out in the peloton, with their classic Celeste colour way, the lightweight aero frame is perfectly suited to the UK and European race scene, easily switching between fast technical city centre circuits to long European climbs.
My bike has accompanied me around the UK for the National Series, as well as a winter training in Girona. It is stiff and responsive whilst being comfortable enough for a five-hour ride in the mountains.
2017 was a fantastic year for Team OnForm which saw us scoop 65 wins including finishing first at the UCI Tour of Cambridge. We have high hopes as we enter the 2018 season, with the support of Brother UK behind us as a lead sponsor.
As a team of elite male and female cyclists, competing in international competitions, it's essential to ensure our bike allows us to be the best that we can be to reproduce great performances day after day.
Here, we share an insight into the key features behind our 2018 team bike – the Bianchi XR4 race bike.
1. Frame – The Bianchi XR4 is an aerodynamic road frame featuring Countervail technology, which is also found in Wilson tennis rackets. The Countervail is designed to cancel vibrations in the frame, aiding riders control and comfort-perfect for when I'm looking to make up some time on a high-speed descent.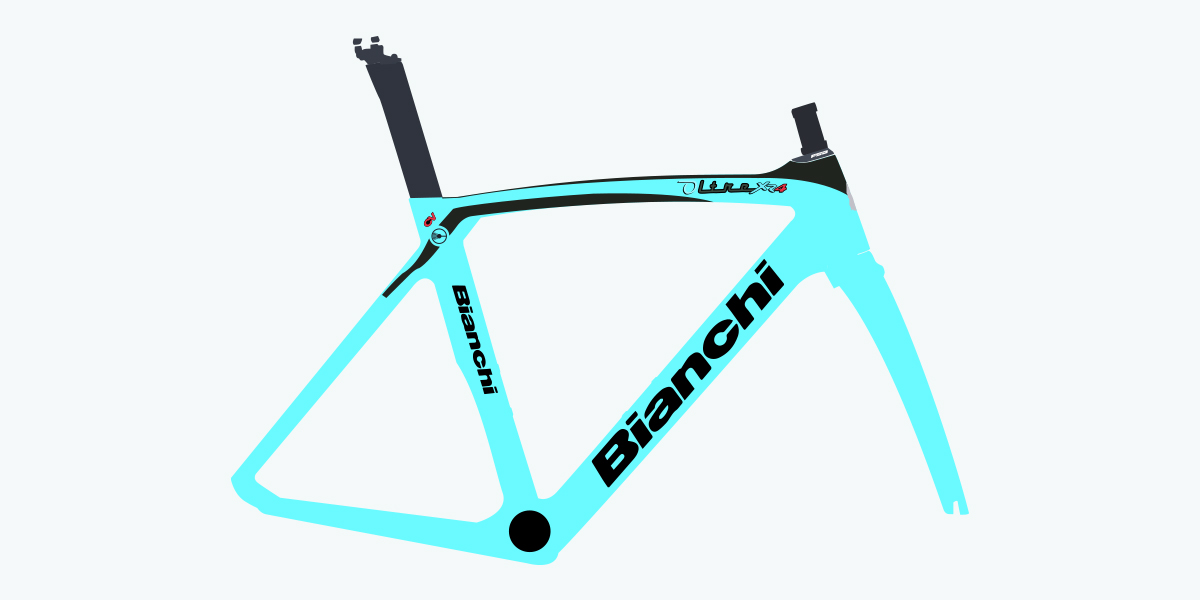 2. Groupset – The Team OnForm race bike is equipped with a full Shimano Dura Ace 9100 11spd Mechanical groupset. It includes the latest technology and can be found on the bikes of many world-class riders.
3. Wheels – The wheels on our bikes are hand-built in Britain, by a wheel builder based in Suffolk. The Borg wheels we use are tubeless, which helps reduce the number of punctures and can be crucial in those decisive race moments.
4. Finishing Touches – The pink bar tape is the most noticeable finishing touch to our bikes, it matches our team colours and ensures we stand out from the crowd in the peloton. The noticeable bars make it easier for team soigneurs to identify riders and feed them as quickly as possible in races. It's also great when you spot riders approaching the finish line fighting for a win!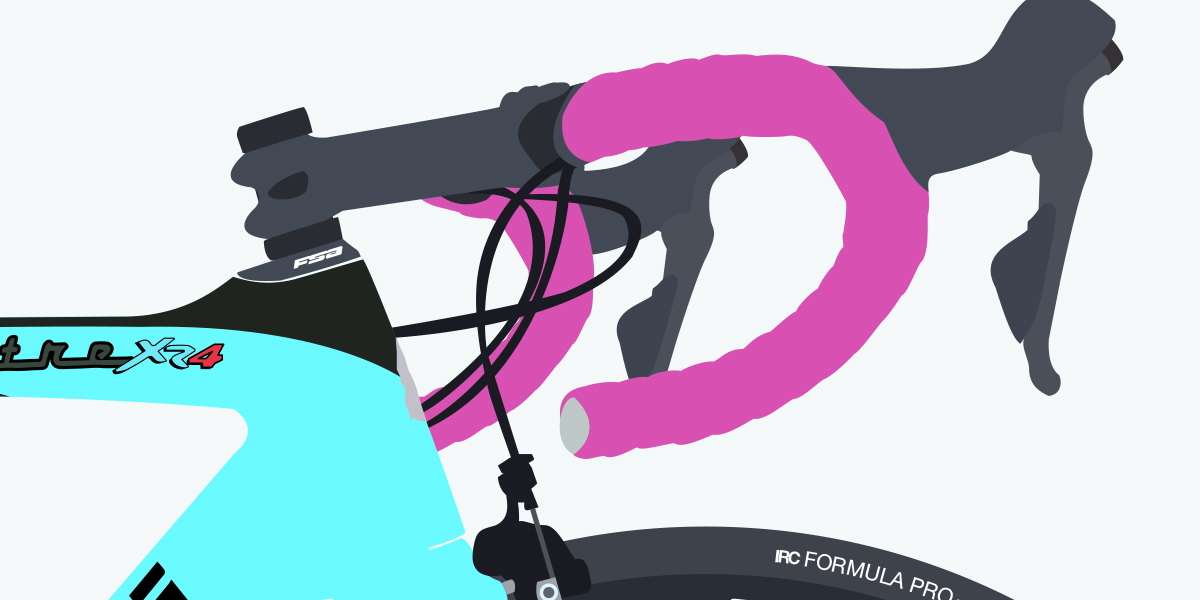 5. Colour – Apart from the handlebar tape colour, the bikes are in the striking Celeste colour of Bianchi, which is iconic of the brand. If you saw the bike from a distance you'd know it was a Bianchi.