Anna Henderson, Cycle Team On Form's Rising Star
When in Wallonia
Perhaps only in cycling is a comparative novice, although admittedly one of considerable promise, granted the opportunity to race against the most accomplished riders in the sport.
The word 'legend' has been almost entirely devalued, but there is no more accurate phrase to describe Marianne Vos, the reigning European road race champion, and a former world champion on the road, track, cyclo-cross and XC mountain biking.
Henderson could scarcely have ridden in better company, and in a race as prestigious as Brabantse Pijl too, the opening engagement of Ardennes Week. (I once had the privilege of interviewing Philippe Gilbert who, when I asked him to describe the satisfaction of winning all three Ardennes Classics in a single season, replied, politely but firmly, with the single word, "four").
"The cobbles were carnageI" Henderson recalls, beaming. "It was really cool to be in there, gritting your teeth, almost like a survival of the fittest. On the cobbled climbs, people's wheels were exploding, chains were dropping off, but I'd weave through and see how far I could get.
"With 40km or 30km to go, when Vos attacked, I just followed her wheel. I looked around and there was no one behind us. I thought: 'Well, I'm going to blow up anyway, I might as well blow up in style!'. It was really cool to help make the race, and to be a part of the race, rather than just tagging along at the back. It was a nice experience."
Ultimately, the pair were undone by negative tactics from those who joined the breakaway with the intention of bringing it to heel. The sprinters' teams did not wish to be thwarted, even by Marianne Vos, and especially, one imagines, by a complete unknown from a British amateur team.
It might not be long however until Henderson is identified as a clear and present danger, and before her rivals seek to derail her own chances, as much as those of towering figures like Vos.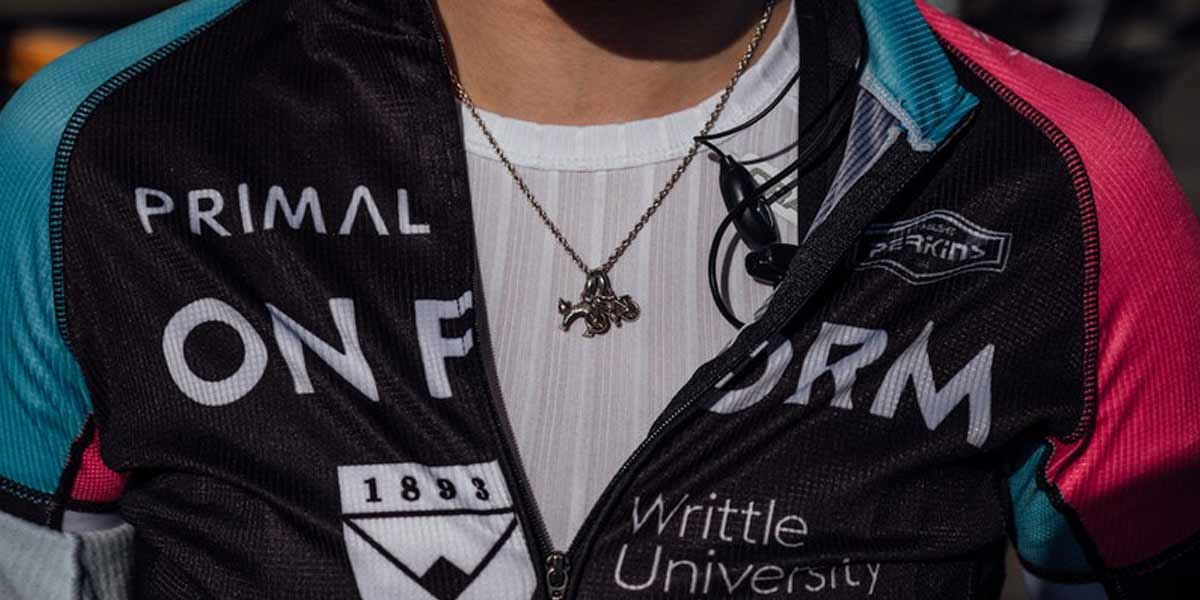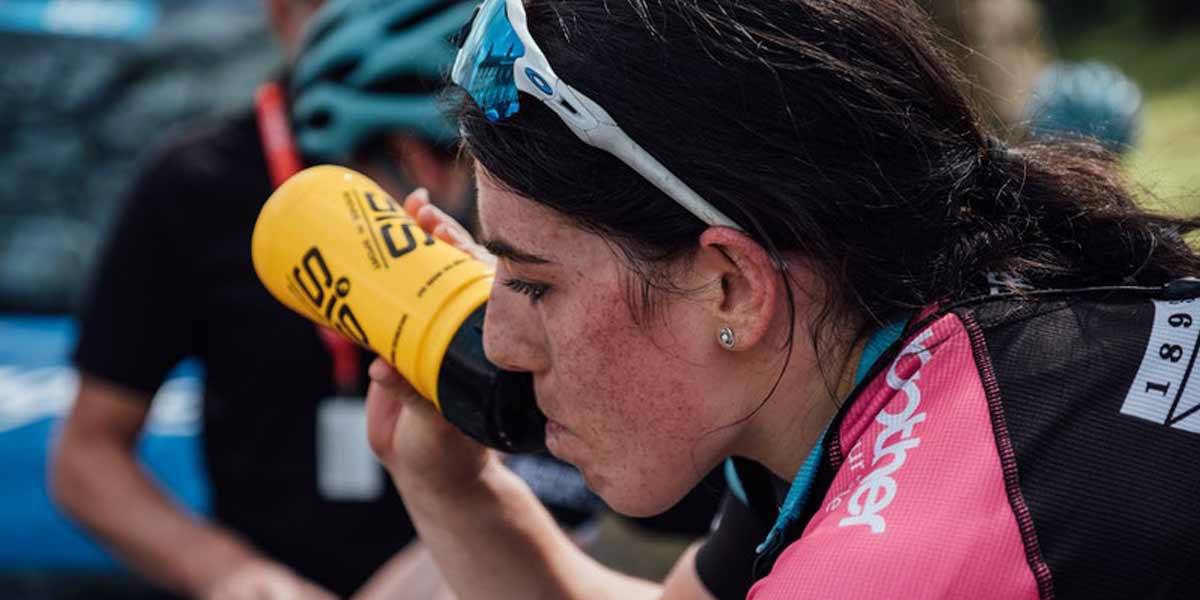 Off-piste
Most people, having suffered a dramatic sporting incident that left them with a broken leg, 'complicated' by the severity of the fracture, might have sought, if not the quiet life, then at least a quieter one. Henderson is different.
The accident at the British championships that would ultimately end her skiing career resulted in an introduction to cycling. What began as a method of rehabilitation swiftly became an overwhelming passion.
"I was at the British [skiing] championships and got unlucky," Henderson explains, with disarming frankness. "It was very dramatic and complicated and I ended up riding a bike. I said: 'Mum, I'm so bored. Please let me ride the velodrome. It looks so much fun.' She said: 'Ok, fine. If you fall off, it's not my fault.' I was like: 'Fine.'
Janet Henderson (more of whom later) might have predicted what would follow, having already witnessed her daughter master a range of different sports. Anna's joy in pedalling soon became fuel to her competitive fire. Riding became racing.
"At Christmas, I said: 'Please can I have a track bike, please can I have a track bike,'" she says, laughing. "So mum went to Le Velo in Berkhamsted and they said: 'If she races for us, we'll look after her and do you a good deal on the bike.' They'd never met me, and I'd never raced. They took a chance and here I am today."
Matters soon escalated. The presence of team manager Simon Howes accelerated Henderson's transformation from skier to cyclist, even if such a dramatic sporting reinvention was far from her thoughts. Rehab rides at the London Velodrome became an opportunity to gain her track accreditation, augmented by "the odd road race" for Le Velo-Cinelli.
"I was still very, very much planning on going back to skiing. It was only in November 2016 that I really decided to call it a day with skiing and to focus entirely on cycling."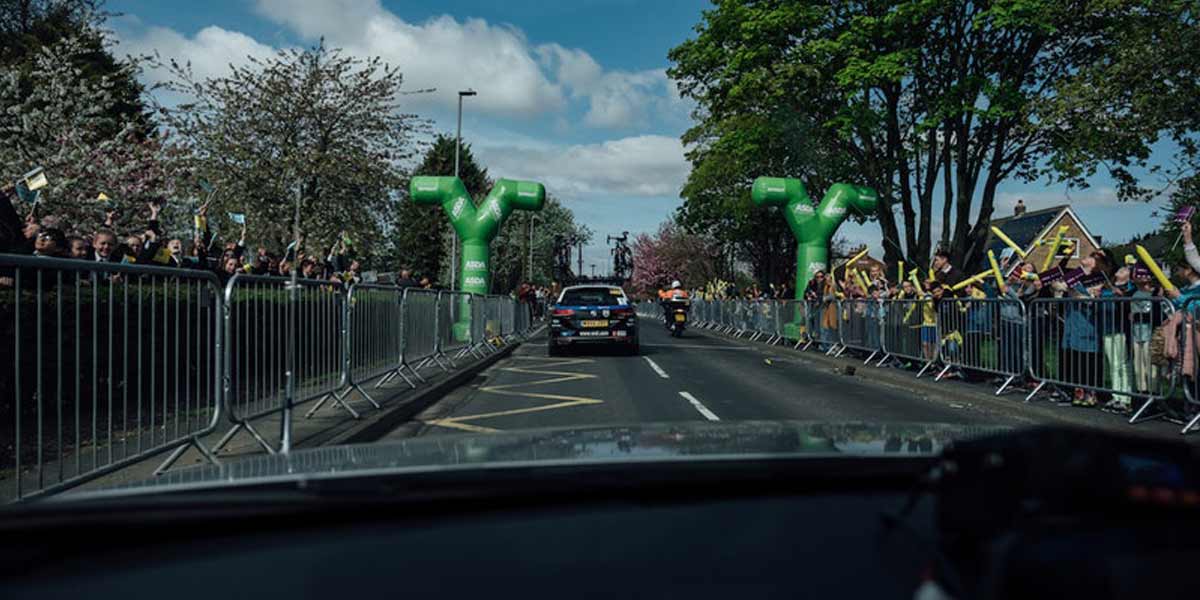 Passion Play
Passion is a curious commodity, especially in the career of an athlete. Such an overwhelmingly physical endeavour should place little emphasis on emotion, but mental drive can be as important as lung capacity or lactate tolerance. Henderson's departure from skiing is a case in point.
She began very young, and skied for 14 years (she is still only 19). Soon, her instructors were encouraging her to race. Passion reared its head.
"We ended up racing in France. I said: 'Mum, I really want to do this,' and I joined an academy called Ambition Racing, when I was 11 or 12. They're a UK team, but we were based in Austria. I would go away for two or three weeks at a time. I'd take my schoolwork with me and do that in the afternoon. It was a massive learning experience. It really taught me how to look after myself and grow up, when I was still only 12."
Success soon followed and, with it, immersion within the "massive mental game" of Alpine skiing; an uncompromising sport in which speed, poise, balance and total fearlessness must combine, if the athlete is to emerge unscathed.
Significantly, it was not the "dramatic", leg-breaking crash that forced Henderson to consider her future in the sport, but a passion for a cycling that had rapidly become all-consuming. She had no immediate thoughts of leaving the slopes. It was her growing passion for two-wheeled sport that convinced her to abandon skiing.
"I went away to Germany and had five days with my skiing coach. I said: 'I don't love this anymore,'" she recalls.
"I'd completely fallen out of love with skiing, because the hole in my heart had been filled by the love of cycling. I knew I was still good at skiing, and that If I went back I would probably do quite well, but I probably wouldn't have fulfilled my potential, because I didn't like it anymore. I just said: 'I'm sorry guys. I'm not going to waste anymore of your time. I'm going to pack it in.'"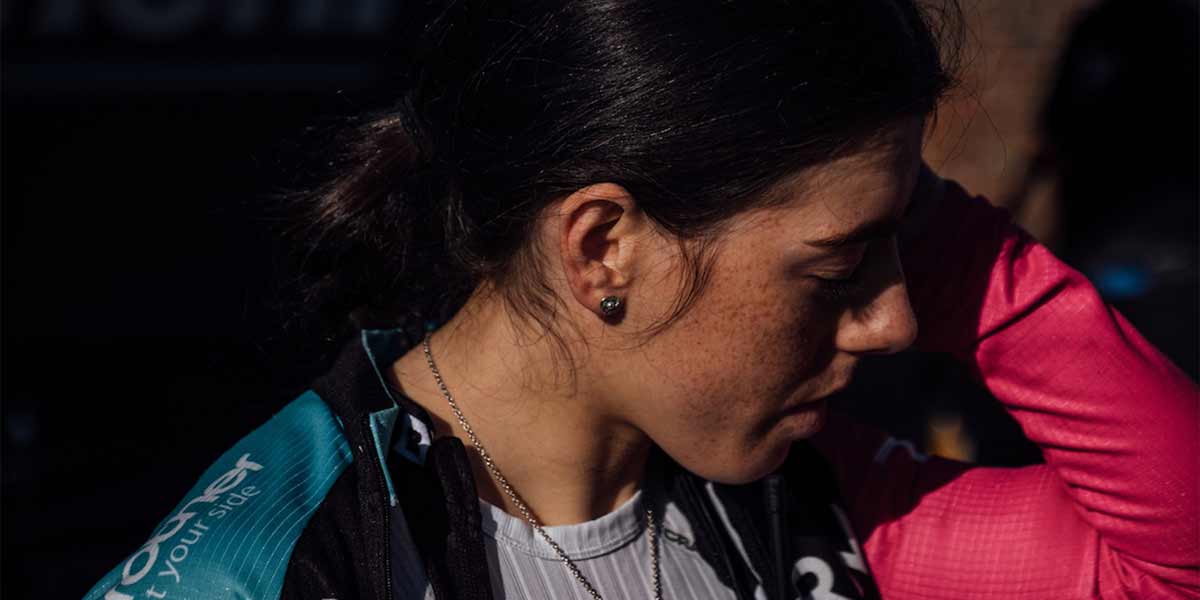 Emerging Talent
We first speak to Henderson on the eve of the Tour de Yorkshire, by far the biggest engagement of her young career, Brabanste Pijl included. For much of the interview, she is composed, but cannot conceal her excitement entirely.
Some of the most successful riders in the world have descended upon Yorkshire. Only pregnancy has prevented local girl and former world champion Lizzie Deignan (Boels Dolman) from returning. How Henderson would relish a career to match Otley's finest. The Tour de Yorkshire represents another significant step up the ladder.
"It's a huge opportunity," Henderson says, with real enthusiasm. "Everyone talks about the Tour de Yorkshire. Everyone says they want to ride it. The roads, the crowds - there's a whole air about it. I'm so lucky to be here, and so excited to get on and race tomorrow.
"It's amazing. People coming out to watch me? I'm just Anna from Buckinghamshire. I just ride my bike. But I'm so excited."
She does not disappoint, sprinting into Doncaster at the end of stage one with the air of one who belongs in such company; not bad for one so new to her sport that she is not yet sure even what type of rider she is.
"I like to think of myself as an all-rounder, because I don't want to put all my eggs in one basket, but at the beginning of this season, I showed I've got a finish on me."
"I think I'm definitely the right shape for a sprinter," she continues, laughing. "I wouldn't call myself a mountain goat at all!"
Self-deprecation aside, her description proves accurate. A few weeks after our conversation, Henderson emerges as the outstanding new talent of the Tour Series, with victory or a high-placing almost standard operating procedure by the end of the series.
Howes must be pleased to see Henderson master the sprinter's art so quickly, even if he is unlikely to encourage the pigeon-holing of such a prodigious talent this early in her career. Her Tour Series victory in Aberystwyth followed a race-long exhibition of brute strength and fearlessness on a technical circuit; proof that she is not reliant on a fast finish.
Mum's the word
"There are lions in this world, and there are antelopes," says Janet Henderson, unable entirely to keep a smile from her face. "I'm the antelope. That child is the lion.
"It's an amusing analogy; offered with affection, but only half in jest, while the lion in question receives a post-race massage following the penultimate round of the Tour Series in Wembley. Anna remains "that child" to her mother, but is a very capable young woman.
It's not typical to interview the parents of athletes competing in the senior ranks, but Janet's presence is too good an opportunity to let pass. Anna had made plain their closeness several times during our interview in Yorkshire; at Wembley, her mother supplies further evidence.
An example? Janet once returned from France at short notice to organise her father's funeral, only to fly back to Switzerland to collect the car she had been forced to leave. As well that she did. In the intervening period, Anna crashed and was hospitalised.
"The following day, Anna broke her leg. She kept saying: 'Mum, I'm so glad you're here.' That's why we support her. Anna chooses what Anna wants to do, and we're there as parents to help wherever we can. I always worry about injury when she's away."
The Tour Series course at Aberystwyth caused Janet the greatest consternation of any race so far, but she concedes that Anna will always enjoy an advantage on courses with tight corners; a legacy of her years on the edge - in the most literal sense - as a skier.
She has grown accustomed to seeing Anna excel immediately at any sport she has tried, and is already prepared for her daughter's graduation to the UCI Women's WorldTour, should the biggest teams in the sport come calling.
"We support Anna, but we don't want to be clingy or claustrophobic. She's already said that there's going to be a time when she's off. I said: 'I realise that, so we'll enjoy it while you're here' and that's how it is: we'll do what we can, while we can."
Skiing's loss, cycling's gain
Anna Henderson's decision to abandon the piste for the road has borne immediate fruit. Aggressive on the bike, and engaging off it, it's not hard to see why so many sports have attempted to harness her talents and claim her for their own. Skiing's loss has certainly been cycling's gain.
The combination of her own ability and her family's support has given her a strong platform. Henderson can also point to the vastly experienced Simon Howes and his Cycle Team OnForm staff among the members of an enviable supporting cast (and behind Team OnForm, of course, Brother UK).
Between racing, training, and studying for a degree in sport and exercise science at the University of Birmingham, Henderson finds time to watch races from the UCI Women's WorldTour on YouTube. The changing of the guard at the elite level of the women's sport has not escaped her notice.
Could she soon claim a place among the young guns now making a name for themselves: riders like Cervelo Bigla's Cecilie Uttrup Ludwig, Canyon SRAM's Alice Barnes and Movistar Team's Eider Merino? "Definitely," Henderson replies. "The young guns are bringing their game!".
Such a defiant statement is tempered by a broad smile, but it's possible to detect an underlying seriousness. Still, Henderson is careful not to place herself under pressure, having been forced to explore deeply the psychological aspect of competitive sport as a skier.
"I want to see how far I can go," she says. "I don't want to say: 'I have to be here at this point,' but I want to see where the road takes me. I'd love to go as far as I can and see what happens."
She is not alone. There are many involved in the UK cycle scene eager to see Henderson fulfil her potential. Able to call upon her previous sporting experience, even while embracing the still unfamiliar techniques of a new discipline, she has already proved herself capable of victory on the domestic stage and of holding her own against international opposition. The future for "Anna from Buckinghamshire" seems bright.