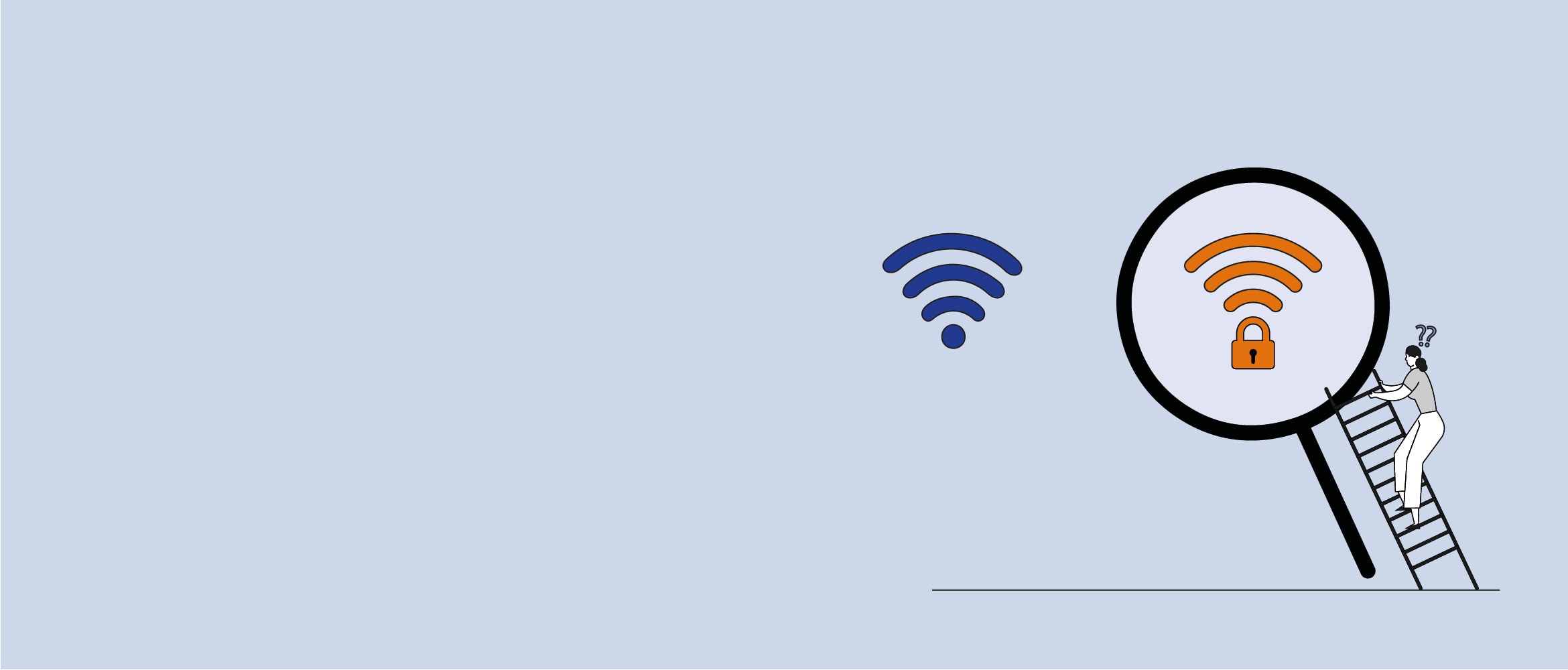 WPA vs WPA2: What's the difference?
Wireless network security solutions are constantly evolving. They have had to adapt and develop because hackers and cybercriminals are also becoming more sophisticated with every technological advancement.
While Wi-Fi has transformed how we work, there are risks and challenges too.
The two most common security protocols designed to protect your wireless network are WPA and WPA2. While you're likely familiar with these acronyms, and will know they're essential for securing wireless networks, in the new era of hybrid working, it is increasingly vital for organisations and their workforces to know the difference between the two and the levels of protection they offer.
What is WPA?
WPA stands for Wi-Fi Protected Access. This security protocol was introduced in 2003 as a more advanced replacement for WEP (Wired Equivalent Privacy), which had comparatively poor security. WPA uses a form of encryption called Temporal Key Integrity Protocol (TKIP), which is superior to the protection offered by the older WEP.
What is WPA2?
WPA2 was created to be better, faster, and more robust than the original WPA. While WPA still utilises TKIP, it also uses the AES (Advanced Encryption Standard) algorithm, a more complex encryption protocol. Since 2006, WPA2 has been a regular feature on all verified Wi-Fi hardware. In 2018, WPA3 was released by the Wi-Fi Alliance. However, as it is still being implemented, certified hardware is not widely available at the present time. For now, this means WPA vs WPA2 is still the primary decision. Let's look at the differences.
What's the difference between WPA and WPA2?
When WPA2 came out in 2004, it was introduced as the new and improved version of WPA. This is definitely true, but there are circumstances in which one might be more suitable than the other. To understand this, we need to run through how these security protocols differ from each other.
The big difference is the primary encryption methods, TKIP vs AES. Passwords are also shorter on WPA and longer on WPA2. In the world of password etiquette, the longer the password, the better, as it's harder to break.
WPA2 is also designed for the latest systems, whereas WPA can support older software. Importantly, WPA2 is also intended for business usage, with its predecessor's dedicated enterprise version. This means there are two versions of WPA2 – personal and enterprise. In the enterprise edition, individual employees and company devices receive unique credentials to enhance security. This makes WPA2 the obvious choice for businesses and other organisations.
The only disadvantage of WPA2 over its older rival is that its increased performance means more power usage, which could slow network performance.
Summary
While WPA2 has been the leading choice for businesses and other organisations in recent years, the shift to hybrid working brings new challenges for IT departments. Hybrid working could lead to employees working in unsecured Wi-Fi locations, putting them and your organisation at attack risk. Thankfully, Brother's secure hybrid working solutions are "At your side", to ensure that effective hybrid working practices can be maintained without compromising on network security.
Find out more about our network, device and document security solutions, here.