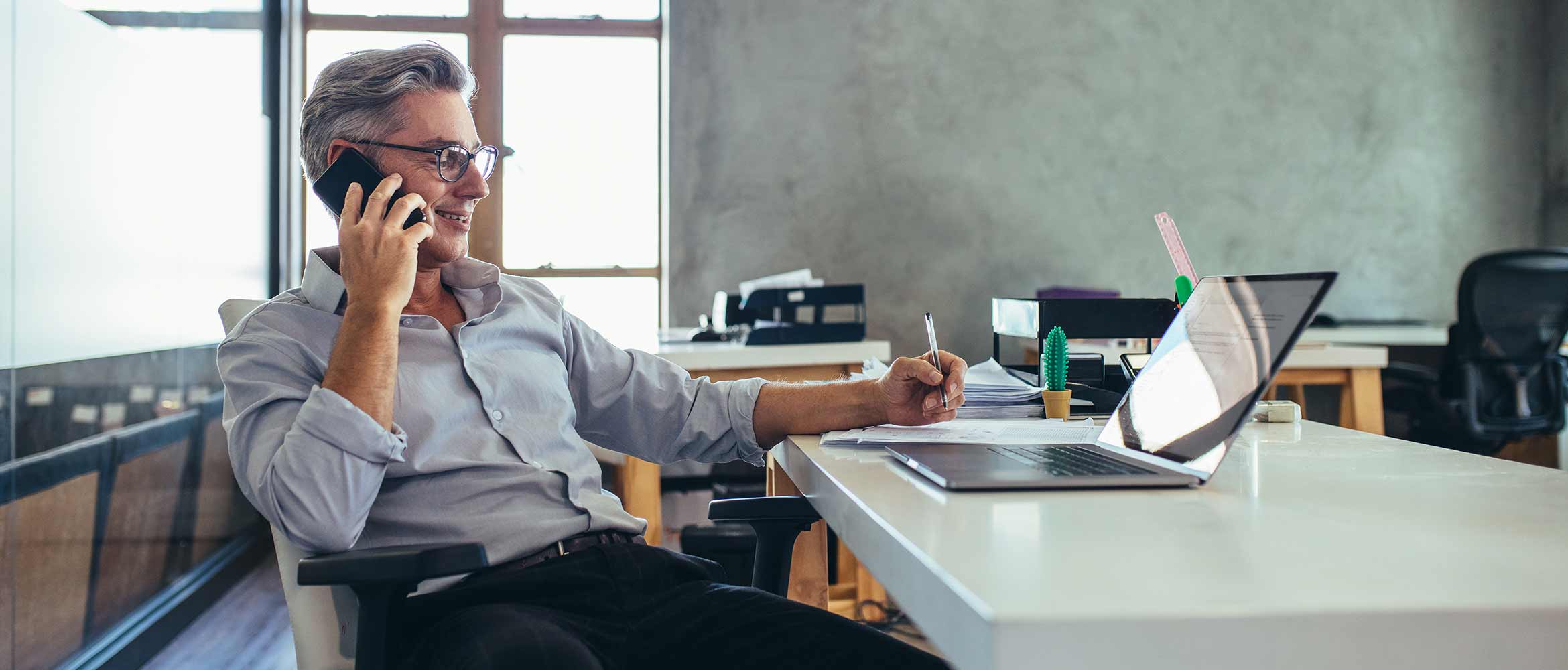 The stress free way to switch MPS supplier
When it comes to managed print services, changing tech suppliers requires careful consideration.
To mitigate risks to business continuity, especially during the transition and implementation stage of a managed print service rollout, below is an overview of factors to consider. These include questions to ask suppliers and how best to manage a new implementation.
Ensure you have the right service level
As outlined in our 'How to Avoid the Risks in Changing Tech Providers' guide, every business is different, and as such, requires a service level that is unique.
A good starting point is to understand the value of print to your day-to-day operations. If a user cannot print, what disruption would this cause and what would be the financial implication to the business? These questions will help you to understand the service level that you require.
Writing a thorough RFP document detailing your service level requirements, or sourcing a number of detailed quotes that cover your exact needs, is vital to ensure they are communicated effectively to suppliers. Make sure your preferred suppliers carry out audits and interviews, working with you to gain understanding of your business and how you work.
Avoid disruption during the transition
Try as they might, a tech supplier is unlikely to instantly understand your work environment and the technology you rely on every day as well as you do. To make sure there are no surprises at the implementation stage, communicate with the project management team and make them aware of any elements of your existing environment that could be considered unusual or an obstacle in the transition.
Good, open communication will increase understanding, reduce uncertainty and help towards a smooth transition process. If an issue does occur during the transition, such as employee adoption difficulties, consider at what point the issue must be escalated and who to, both on your side and the supplier's.
Finally, define a contingency plan. Pre-agree communication lines and possible involvement of those in your business who have the authority to sign off cost and manage downtime. It is best to create a plan and never use it than to experience confusion and be forced into creating one while live, at a time when the project is under stress.
Managing the implementation
When it comes to implementation there are two options: you can manage the process by yourself or use a partner like Brother. Managing the project internally would require creating a roll-out plan, communicating with stakeholders and managing risks and budgets. It's quite a task to have on your shoulders. Using a third-party provider like Brother's Project Management team is the much less stressful alternative. Our teams have vast experience delivering these projects and solving potential issues, whether it's escalating problems with software compatibility or arranging site access.
Our team will be 'At your side' throughout
Brother has a thorough process to ensure any disruption caused by switching tech provider is kept to a minimum.
The procurement process and the initial consultation are crucial to ensuring that you're getting the best solution at the best value. Brother can assign a pre-sales technical consultant to carry out an extensive audit, working with you to gain an understanding of your business and how you work.
We can also include User Acceptance Testing (UAT), a process of verifying that the solution works for the people who will be using the technology on a day-to-day basis. This ensures that the solution operates as expected and can function 'in the real world', preventing any issues or need for development or maintenance in later stages.
This means you know the proposed solution will work in your business environment before the contract is signed, giving you peace of mind that the solution is right well before implementation.
This is where our services and solutions managers take over; they are some of the most experienced advisors in the industry. Working with you to keep the project running smoothly, they will pre-empt any risks and flag any potential 'show-stoppers' to make sure your implementation is on time and on budget.
Education is key to a successful switch
Education is key to ensuring the end user is satisfied and equipped to get the most out of a printing solution.
Brother has a range of methods to ensure all questions are answered and those on the front-line are ready for the switch. This includes 'green button training' at the time of installation for a general overview of the basic operations, or more in-depth, bespoke training sessions.
If for any reason end users still have questions once the team have left, Brother provides a leave-behind 'how-to' guide that can be uploaded to the intranet or other central information source.
Ultimately, our experts are here to guide you through switching tech provider to a new managed print services solution. We want the transition to your new service to be as simple and stress free as possible. Our experience in solution design, project management and end-user education means we can provide the best solution for your business, on time and on budget.
To learn about Brother's managed print service process in more detail, take a look at our MPS Explainer Tool now.