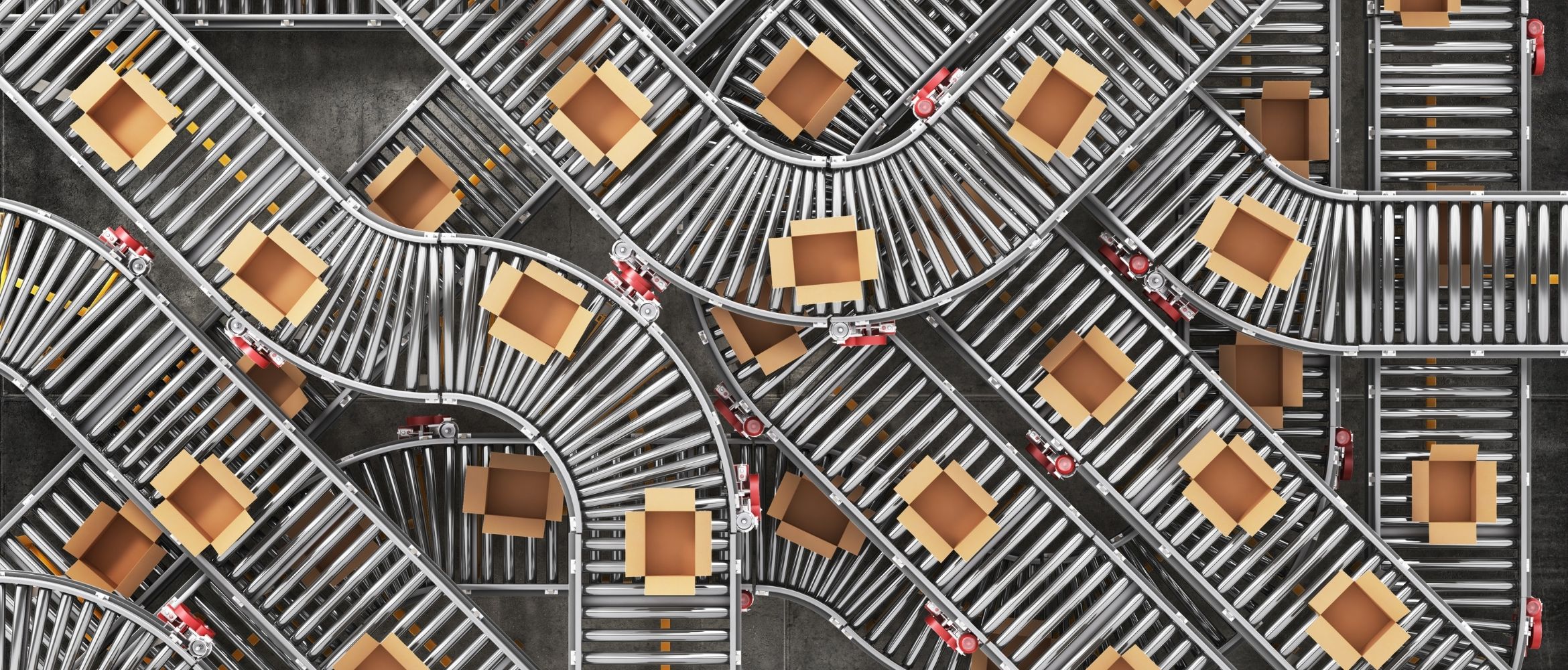 How to print labels to sell on a large marketplace
Amazon has become the top e-commerce platform in the western world, and it's never been easier for businesses large and small to get in on the act.
Its growing popularity invites more and more freelancers or small businesses to sell their products via Amazon, as it means they can benefit from the giant's global logistics platform and open a window to millions of potential buyers.
Sellers can simplify their processes by handing over things like storage, delivery, returns and customer service to Amazon.
This is known as Amazon FBA (Fulfilment by Amazon).
It means sellers can offer their products to millions of Amazon Prime members, giving them increased reach and sales, but it also means compliance with Amazon's own standards and processes. Every order must be clearly labelled with a barcode to ensure each shipment can be accurately tracked.
Amazon charges a fee for any unidentified orders, so proper labelling is a must to avoid unnecessary extra charges.
Simplifying label printing
The most common way to create batches of delivery labels every day is to print on A4 adhesive paper, with either smooth or pre-cut labels, using a conventional ink or laser printer.
However, pre-cut paper can cause printer jams and there is also the potential for error if a label is printed at a different size than defined in the pre-cut, which wastes supplies and means you have to reprint – taking you away from other important tasks.
Meanwhile, smooth adhesive paper also creates inefficiencies, as it is necessary to hand-trim each label to the correct size each time.
But there is a better alternative to these flawed, time-consuming systems, which generate waste and can lead to printer damage over time.
How to print labels quickly
Using a label printer can remove the hassle of time-consuming batch labelling jobs, freeing up staff to work on more productive and profitable jobs.
And it saves cash because you only print the labels you need, with no need for ink or toner.
The most important step is to use label printers with a crop and print barcode feature, which means no need to rely on A4 sheets of labels in your standard printer to print multiple labels.
Instead, users with the right technology can select the "Crop Print" tab in the print preferences and follow the quick steps.
This clever feature, available on a number of Brother QL and TD label printers*, then scans through the document, extracts each barcode and prints them onto individual labels.
Sellers using Amazon FBA, who need to print labels to attach to their products which are stocked in Amazon warehouses, can use this function to extract each label contained in the PDF generated by Amazon.
Automation creates efficiencies
This function enables the printer to automatically identify the label to be printed with the barcode, which is digitally trimmed and printed with just one click.
The software strips out each barcode from the PDF and then prints them out individually, one label at a time, or in batches, depending on requirements.
To use this function, you have to create a document with the barcodes and save it in PDF format. Between one and nine barcodes are usually included on each sheet, but more can be included. Find out more on "Crop Print" here.
This means that in effect you can print your small FBA barcode labels and any sized shipping label up to four inches in width from one device – though the barcode will not scale up in size. Therefore, the most economical approach would be to use a 62mm continuous roll with cut option set. This will ensure that wastage and costs are kept to a minimum.
The user selects what roll type they want to print on either die cut or continuous rolls within the settings.
By researching a printer's functionality before you buy, you can choose the right tool to save time and money in your business.
Read more about Brother's labelling solutions here.
* QL-1100, QL-1110NWB, TD-4520DN and TD-4550DNWB models.