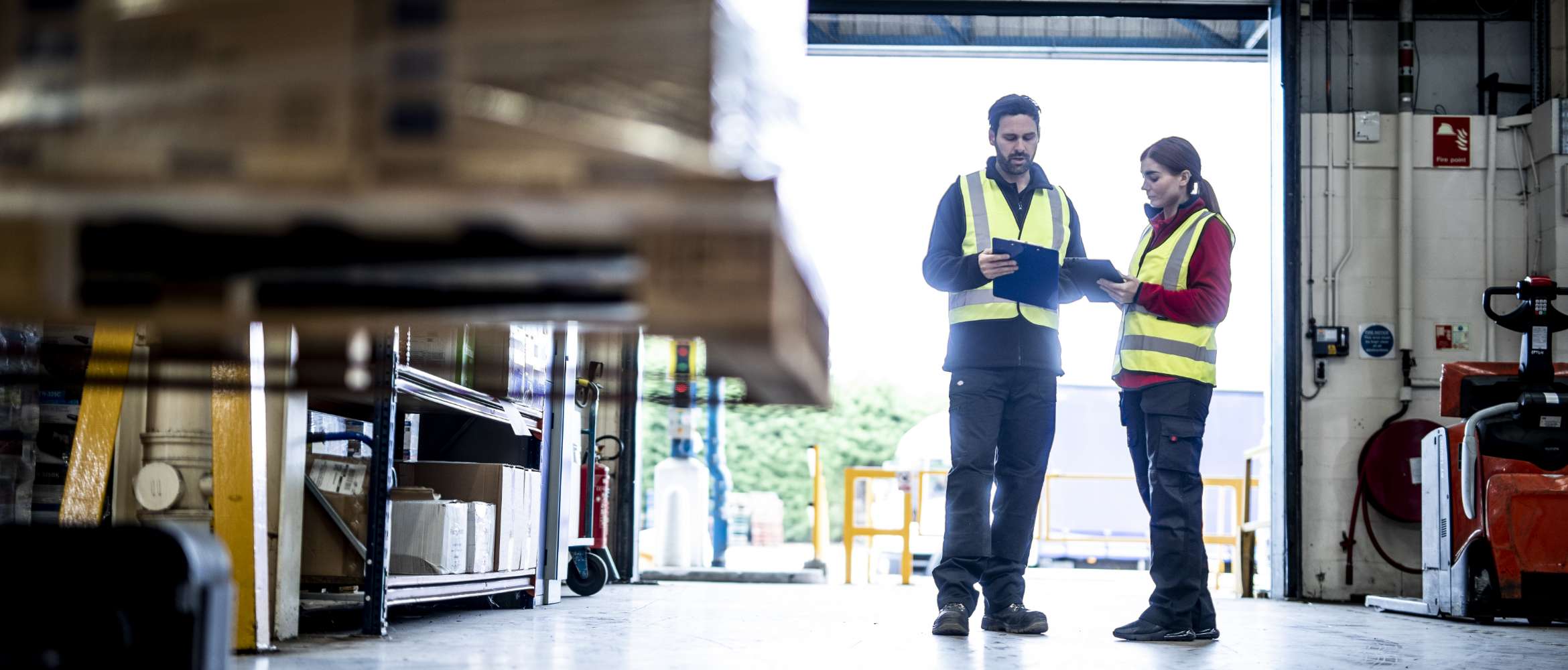 Strategic considerations for purchasing and deploying industrial label printer hardware
With their metal outer body casing and rugged designs, industrial label printers are the workhorses of the warehouse that ensure fast and accurate barcode labels are printed on inbound and outbound orders.
Whether shipping, receiving or cross-docking products across the supply chain, industrial label printers are integral to traceability requirements, as the barcode remains the most cost-effective approach to providing item-level visibility.
As consumers increasingly prefer shopping via online channels, enterprises have had to evaluate if their labelling infrastructure is equipped to handle rising parcel volumes. The surge in ecommerce demand has therefore made it essential to increase investments in industrial label printers.
This blog details strategic considerations and best practice for decision makers considering making an industrial label printer investment.
There are several key factors influencing organisations' decisions to invest in industrial label printers:
The total cost of ownership (TCO) of an industrial label printer is an important investment evaluation metric to consider, from the price of media and consumables to initial hardware purchasing price, associated software licensing costs, and ongoing maintenance services.
Finding the right balance between investment spend and printer performance in terms of print speed, resolution, durability, ergonomics, and automated features sets (auto-cutter, peelers, re-winders, etc.).
Deploying the right thermal print technology for application requirements and the best media and consumable materials for labelling use cases.
Compatibility with existing software infrastructure, including integration with ERP, WMS, and other multiple device management (MDM) platforms, and scalability support.
Ease-of-use and plug-and-play readiness.
The right balance of performance and cost are key when selecting best-fit industrial label printing hardware
VDC's survey of 200 warehouse professionals highlighted TCO (price of hardware and consumables) as their primary investment consideration when purchasing and deploying industrial label printer hardware. Industrial label printers can cost as little as £750 for entry level options and £3,500+ for high performance models; media and consumables, and ongoing maintenance services also significantly add to costs over the product life cycle.
Depending on the resolution of the printer, print heads cost £250 - £550+ on average, and require frequent replacement in high volume environments. Choosing between thermal transfer and direct thermal print technology also has a cost consideration in terms of label and ribbon expenses, and print head replacement cycles. Thus, it is integral to consider your organisation's application requirements to determine which print technology and class of printer fits best.
Industrial label printer performance and feature functionality is also a critically important investment criteria for integrating the best purpose-built solution. From print speed and resolution to compatibility with existing software infrastructure and labelling middleware, industrial label printer specifications vary widely across solutions. Thus, product demos are vital for testing labelling capabilities and finding the right solution fit.
Purpose-built durability and repair protections will optimise industrial label printer life cycles
As important as having the right blend of printer performance for your application requirements is the reliability and durability of industrial label printer. Breakdowns are detrimental to order delivery schedules and labelling errors suppress order output efficiency. In this sense, ongoing maintenance and preventative diagnostics are critical components of industrial label printer solutions and partnering with the right manufacturer that offers purpose-built designs and can provide support services is integral to labelling success.
Protecting your printer investment is also vital for optimising industrial label printer hardware lifecycles. Purchasing industrial label printer solutions with extended warranty coverage is vital for protection against breakdowns and costly repairs. Additionally, maintenance contracts via business printing services through reseller partners or manufacturers provide an extra layer of hardware protection.
Moreover, organisations can consider managed print services (MPS) for holistic printer care, which entails repair services, supplies replenishment, and printer hardware rentals under a monthly subscription fee. Managed print services, however, are typically regional or country specific by vendor, so decision makers evaluating these should partner with their vendor or channel provider to locate the best solution offerings.
With the range of industrial label printer options in the market, it can feel daunting trying to select the best fit solution for all applications. In an effort to address the complexities of navigating a fragmented industrial label printer landscape, we have created the following:
Best practice when purchasing industrial labelling hardware
Find the right solution partner that understands your organisation's unique labelling requirements – holistic value-added services from free-demo testing, maintenance contracts, to next generation hardware, and software recommendations that support labelling accuracy and consistency are crucial to labelling success.
Search for the best supplies partner: while the cost of media is vital to margin profitability, the quality of the labels should not be overlooked in terms of mitigating barcode readability issues.
TCO is fundamental to industrial label printer evaluation, as choosing the best value for your organisation's application requirement will help improve margin profitability.
Compatibility with software infrastructure is critical – from enterprise application integration to printer language emulation, and remote management tools, software functionality expands industrial label printer effectiveness.
Consider barcode verification capabilities – cross checking ANSI labelling standards goes a long way to avoiding retail chargebacks and fines for re-labelling that range from £25 - £100 per violation for large order infractions.
Understand relevant labelling compliance regulations and consider more data rich labels – 2D symbologies store more information such as unique Global Trade Item Number (GTIN) codes and application identifiers that can reduce scanning volume, lower number of labels printed in warehouse workflows, and improve traceability across the supply chain.
Furthermore, industrial label printer solutions can provide the operational improvements for a variety of high-volume use cases. With the consumer shift towards ecommerce order fulfilment, industrial label printers offer the printer speed and durability for scalable labelling requirements. To maximise labelling productivity and adapt to increasing labelling volumes, decision makers should consider the business use case for industrial label printer deployments.
We have more advice on selecting the right barcode labelling hardware and ensuring it is accurate in our latest whitepaper report, or you can find out what is driving the industrial printers growth and trends here.