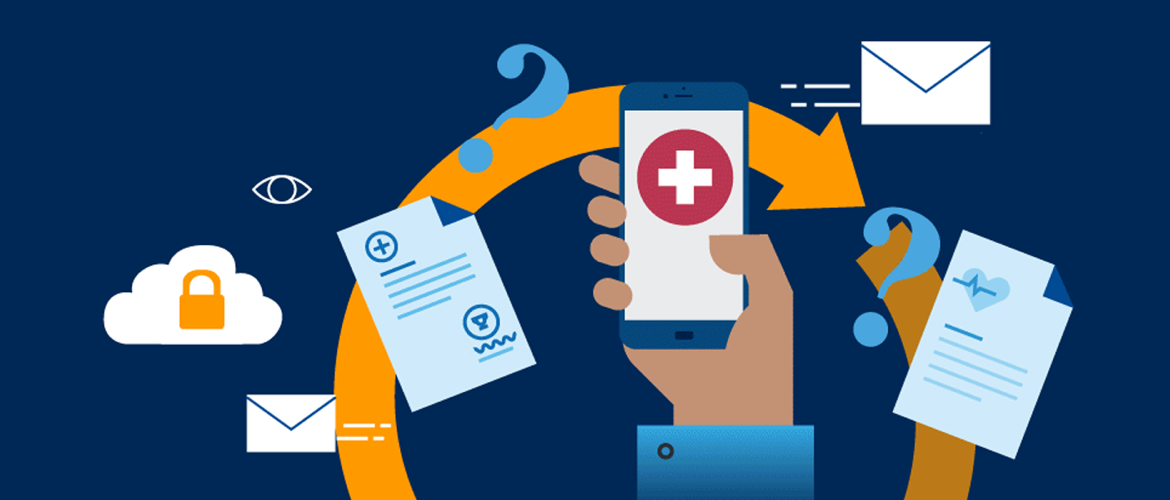 Barriers to the adoption of connected care
Connected devices and the real-time data they provide clinicians could revolutionise healthcare, but what's stopping their adoption?
The top 10 barriers to the adoption of connected care
In a connected care system, digital devices send real-time information to doctors on patients' key health indicators.
Applications can include anything from wearable heart-rate monitors and smart scales to pacemakers and devices to measure blood sugar.
But the road to connected care is not straightforward. Here, Frazer Whitehead, Senior Business Manager at Brother, counts down the top 10 barriers to adoption, in order of the percentage of UK healthcare professionals that flagged them up in a recent survey.
#10 Technology to run/charge devices in people's homes - 19%
"It's clear that we already have the technology to make connected care a reality for those who need it, and it's encouraging to see that only one in five clinicians considered these more practical concerns about implementation a barrier to adoption."
#9 Training for healthcare professionals – 19%
"It's easy to get fixated on the challenge of educating patients on how to use connected care devices and forget that the technology is equally new to many clinicians. Of course, getting the buy-in of the healthcare professionals that will use the data generated by the devices is an essential part of the challenge and investment in excellent communication and support will be vital."
#8 Government health-related regulation/policy - 19%
"The regulatory landscape in healthcare is complex, and naturally any connected care system will need to conform to rules around privacy and data security. These concerns are also mentioned specifically at number 2 in the list, highlighting how essential it is for any new healthcare technology to demonstrate extremely robust security standards."
#7 Awareness of devices - 19%
"Currently, remote monitoring is used only for a select few applications like pacemakers. However, as the popularity of wearable technology like smartwatches grows, the public acceptance of health tracking is likely to increase."
#6 Trust in accuracy of data collected by monitoring devices - 22%
"When any new system is implemented, it will take time to gain the full trust of those who use it. We can't expect this to happen overnight, but there is a good chance that as the technology proves itself for a bigger number of patients, levels of trust will increase."
#5 Attitude of patients to adopt new systems/technologies - 22%
"Few patients would resist change that will clearly improve the service they receive or make their lives easier, but ahead of a new system being implemented this is a question of perception rather than experience. Communication and support right through the process is critical if patients are to understand how they can benefit from the change."
#4 Training for patients to use new systems/technologies - 24%
"It's essential for any tech implementation that end users have proper training and long-term support. Successfully delivering this for the public can be a challenge, but there are many examples of it having been done successfully in the past, from ATMs to Oyster Cards. There's no reason healthcare organisations can't also get it right – as long as the cost is factored in from the start."
#3 Health system bureaucracy - 25%
"Healthcare is a vital part of people's lives, so it's understandable that the sector is very risk averse. In large organisations, it's easy to see how this can feel bureaucratic for those wanting to instigate change. However, any new initiative will always involve an element of risk, and setting the bar too low will mean missing out on potential improvements."
#2 Privacy and data security concerns - 29%
"It's no surprise to see this high on the list. The vital importance of doctor-patient confidentiality means these concerns will always be high on the list for any NHS technology. However, the quality of encryption and data security software available today means well-designed and implemented systems should only improve security compared with paper-based equivalents, which are more prone to human error."
#1 The cost of devices – 46%
"It's interesting that, for all the talk about what technology needs to do to perform well in education, ultimately healthcare professionals feel budgetary constraints are the biggest barrier. However, clearly the cost must be weighed against the potential benefits, and these are growing all the time as technology advances. It's also potentially encouraging that, as the cost of technology is likely to continue to fall, hopefully this barrier will reduce over time."
Visit our dedicated healthcare solutions page.