Addressing information security in the New Normal
Since 2020, the business IT security landscape has changed. The number of people either hybrid working or working from home full-time has doubled. But how can security measures keep up?
IT networks now extend into people's studies and kitchens - and, with the devices that connect to them now scattered across a multitude of locations, printers and scanners have become even greater targets for cyberattacks.
With such a dispersed fleet of devices - including printers and scanners purchased by users themselves - it's easy for IT professionals to overlook the endpoint security strategies that they usually implement to protect themselves.
We asked a broad range of SMB professionals throughout Europe about their attitudes to information security during the pandemic. Shockingly, a significant number of businesses are taking daily risks with their information security - leaving themselves open to document security breaches and data theft.
Four in ten businesses neglect information security
Responses to our survey1 suggest that, for many businesses, information security remains an area that requires attention.
In total, 12% of businesses said they had experienced document security issues as a result of people working from home, 70% told us they'd been lucky and had no issues at all, while almost a fifth of respondents didn't even know if they'd had a document security issue.
When we enquired how businesses had handled document security in response to home working, fewer than a third said they raised awareness by providing training or information. Only 18% said they'd created or updated policies to include people using their own devices.
The greatest concern, though, is that four in ten business told us they haven't addressed document security at all.
Businesses need to take a more proactive approach to imposing information security measures in order to protect their print and document infrastructure.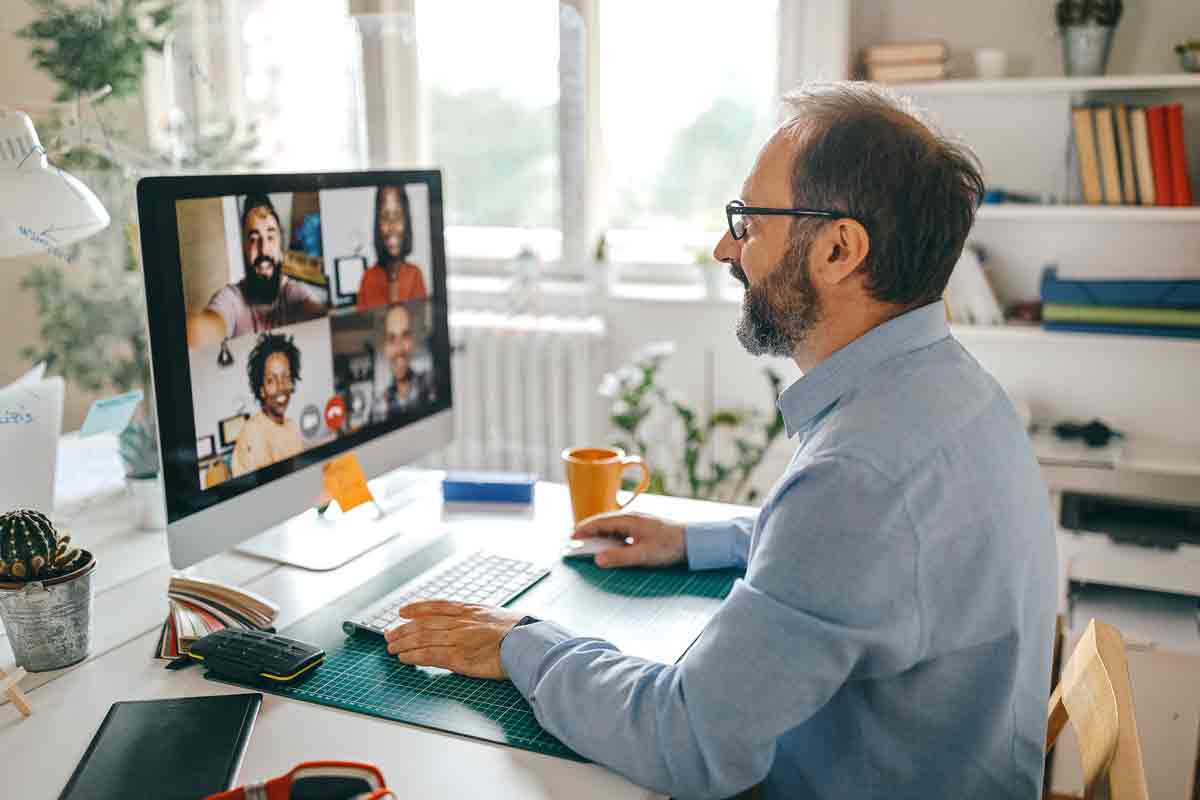 Information security for those who work from home
Working from home, whether remote working or as part of a hybrid working structure, has driven a move away from uniformity in equipment. This poses significant IT security risks and gives IT managers a major issue to manage. Particularly as the EU Framework Agreement on Telework states that employers are responsible for ensuring the protection of data used and processed by people who work at home.
As such, choosing print and scan solutions with robust information security features, that reinforce your network security measures and reduce the risk of your data and documentation falling into the wrong hands, is vital.
Four printer features to improve your information security
Secure printing, where documents are stored securely on the device, the network or in the cloud until printing is authorised by the user.
The inclusion of integrated NFC card readers or touchscreens that only allows print jobs to be released by an authenticated user.
Digitally signed firmware that prevents unauthorised modifications of firmware to maintain device integrity and protect against malicious activity such as the theft, destruction and manipulation of data.
Automatic intrusion detection that automatically monitors for irregular network activity and shuts down upon detection of malicious processes.
Another effective way of monitoring and managing devices remotely is through a Managed Print Services (MPS) programme. In a hybrid working world, MPS provides greater visibility of user behaviour by tracking the usage of every printer on your network - regardless of its location. It also optimises your print infrastructure to deliver optimum performance.
To find out how Brother's secure office technology makes managing fit-for-purpose, endpoint security protocols easier and more effective - regardless of a device's location - explore our security solutions for hybrid working.
Sources
1. Brother's New Normal Survey - November 2021: sample of 936 SMB professionals across Europe