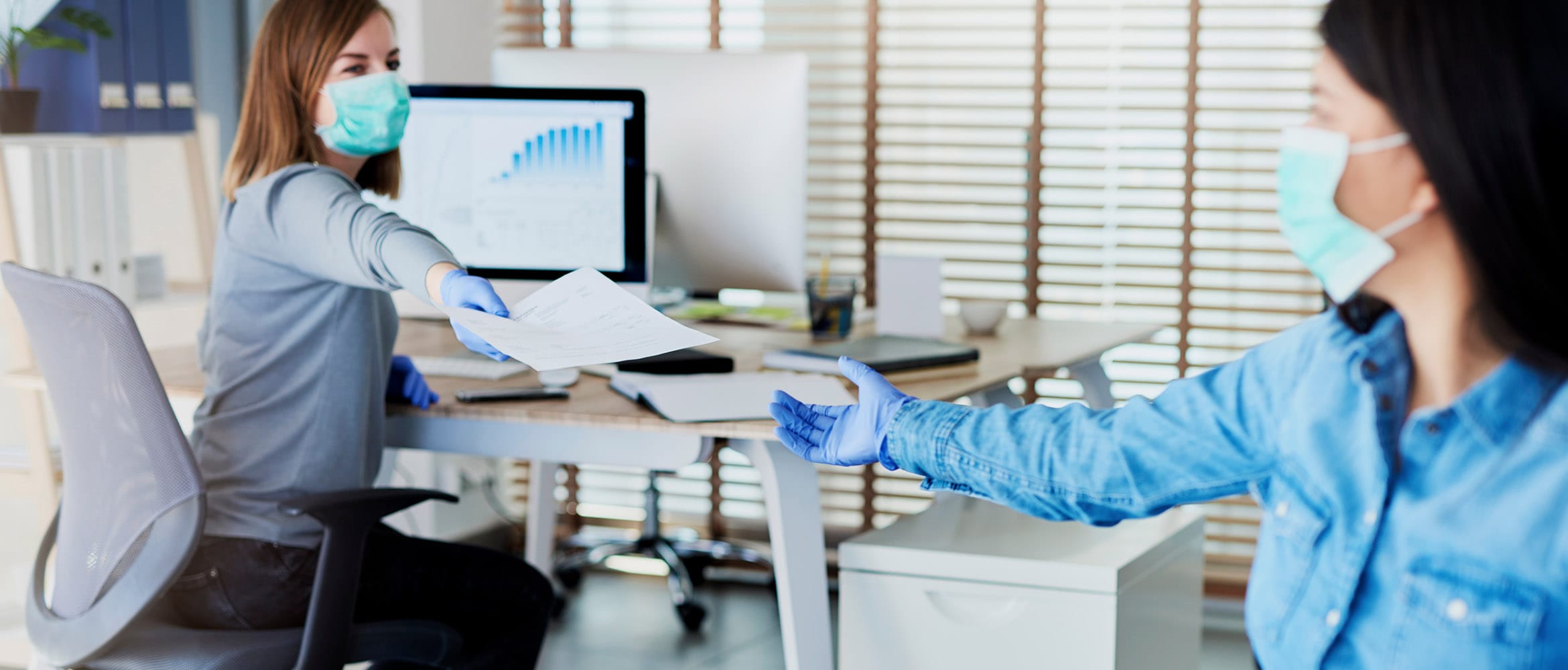 The Future Of Office Life
As lockdown begins to ease and businesses roll out plans for a phased return, we surveyed a sample of UK office employees to find out how they feel about returning to work, exploring which parts of their daily routine they've missed the most, along with their biggest worries.
To discover how office life might be set to change, we also asked the respondents which daily habits they would consider avoiding, from sharing lifts and the morning brew round to hot desking and even shaking hands.
Working from home vs office life
Whilst remote working has divided the nation, our survey reveals that 53 percent of office workers feel more at ease working from home in the current climate. 27 percent feel it is too unsafe to go back to the office right now, and 15 percent are enjoying remote working so much, they don't want to return at all.
However, thinking about the future, 37 percent of people are looking forward to going back to the workplace, with 32 percent missing their old routines.
What we've missed the most about the workplace
From chatting with our colleagues on a coffee break to collaborating face to face, what have we missed the most whilst working from home?
Seeing colleagues in person is the main reason Brits want to head back to the office, with 77 percent admitting they are missing their work friends.
The ease of face to face collaboration is another reason, with 62 percent tiring of technology. Alongside this, having a proper desk (45 percent), motivation from other colleagues (43 percent) and office gossip (25 percent) are amongst the top things we're looking forward to.


Our biggest workplace worries
When asked to share their worries about going back to the workplace, it seems most workers are concerned about the commute into the office, with 66 percent listing this as a concern.
In light of Covid-19, hygiene and cleanliness are also amongst the biggest worries, with 65 percent feeling uncertain about sharing toilet facilities, and 49 percent worried about the cleanliness of other colleagues.
One quarter of the workers surveyed admitted they would feel anxious about colleagues coming over to their desks when back at work, whilst 18 percent are concerned about coming into physical contact with their teammates.


How will our habits change post-lockdown?
As many UK workplaces are currently undergoing huge business transformations, we wanted to find out how the everyday habits of employees are set to change when offices reopen.
Our results revealed that how we greet both colleagues and clients is set to change, with 80 percent of the office workers surveyed saying they will actively avoid this once they return to the office. Hot desking (62 percent), along with sharing tech equipment such as keyboards, printers, and mice (52 percent) are also big concerns for employees.
It looks like we could be hitting pause on the brew round, too, as 42 percent admitted they won't offer to make tea or coffee for their colleagues on their return to work.
When it comes to lunchtime, there's unlikely to be the 12pm dash to the communal kitchen, as 61 percent of workers say they're unlikely to use communal items such as microwaves, fridges, crockery and cutlery when they first go back to the office.
Other habits that could change include sharing pens and stationery, sharing lifts, and providing treats and snacks for colleagues.
However, when it comes to connecting with colleagues outside of the 9-5, only 11 percent say they would avoid going for lunch or socialising after work.