The little IT issues which can cost SMEs big bucks
Small IT issues are costing firms millions each year. Phil Jones explains.
In business, we're often encouraged to 'think big'. We're urged to go after that transformational contract, innovate that game-changing product or crack that new export market. That's all well and good, and there are times when making those big, brave decisions are what is needed.
But there are also times when it is appropriate to 'think smaller' and drill down into the finer detail of your business to ensure that it is operating as efficiently, productively and cost-effectively as possible.
After all, it is only when you have a sound and predictable cost base that you can begin to plan how to grow your business with confidence.
So, we set out to uncover how those little everyday office time wasters that we come to accept as necessary niggles can actually have a significant financial impact on a business, and the productivity tips that can easily overcome them.
It all adds up
We found that GB SMEs could be losing almost five million working hours every week to everyday IT related issues *, like a printer having run out of toner or not working properly or a PC crashing. With the living wage at £8.25 an hour (as set by the Living Wage Foundation), that's equivalent to more than £41 million a week, or £2.1 billion a year being wasted on fixing preventable problems**.
At a time when poor productivity is such a high priority for business and the nation, ensuring that firms are operating as efficiently as possible should be a top priority.
The research, which Brother UK carried out in association with YouGov, found that 1 in 5 senior leaders in SME businesses believe that printer problems (21%) and computer crashes (20%) are some of the biggest time-zapping distractions in the working day.
Three quarters (75%) of SME decision makers estimated that their staff spent an average of one to two hours in every working week hamstrung by dealing with computer related issues, with almost the same proportion saying a similar number of hours were wasted each week by faulty printers.
Other drains on employee productivity that SME leaders identified included staff not being able to find documents either on a server or as hard copies (28%) and workplace equipment (excluding printers) not working properly (21%).
Making changes
In some cases, these kinds of common IT issues are almost accepted as a fact of life, but it doesn't have to be this way. Often, crashing computers and printer niggles are relatively straightforward to solve, and a permanent fix can be achieved very quickly by an experienced engineer or updating equipment more regularly.
Failing that, it may be time to invest in a new piece of IT. If the equipment you are using now is affecting the amount of work your staff can get done, then a reliable replacement should quickly pay for itself by helping them achieve more every day.
Many SMEs may not have in-house IT expertise, which is how simple problems can take root for the long term as things only get reviewed when they fail. And calling out an IT engineer every time a piece of equipment plays up can lead to a lot of downtime.
Instead, a Managed Print Service (MPS), where a firm is contracted to manage your printing devices, including scanners and copiers, can be far more productive. Old or poorly configured hardware will be replaced with up to date models.
Maintenance can be automated, with all devices connected to a monitoring system that alerts an engineer if a repair is needed, as well as ensuring just-in-time delivery of replacement consumables, helping reduce the cost associated with stockpiling unused inventory and ordering supplies.
The ultimate aim is to free up staff time to focus on what they do best: growing your business without the distractions of day-to-day non-essential tasks.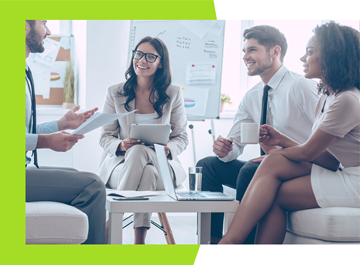 Solving the productivity puzzle
Our research also found that just over a fifth (21%) of SME leaders recognised quicker IT support as one of the top three things which would improve their productivity. Ahead of IT, we discovered that business decision makers were focused on increasing employee training (41%) and recognising and rewarding employee performance (38%) as effective ways to improving productivity within their business.
It's great that so many business leaders see investing in employee training and rewards as key to smarter ways of working. Aligned with moving elements of technology to managed services agreements, it could create a series of quick wins and immediate returns.
It's all too easy to overlook the common office time wasters that have, wrongly, become part of the working day. Fixing them can deliver quick and long-term productivity wins that improve staff morale as well as benefitting the balance sheet.
Find out more about Brother's Managed Print Service and how it could be applied in your business.