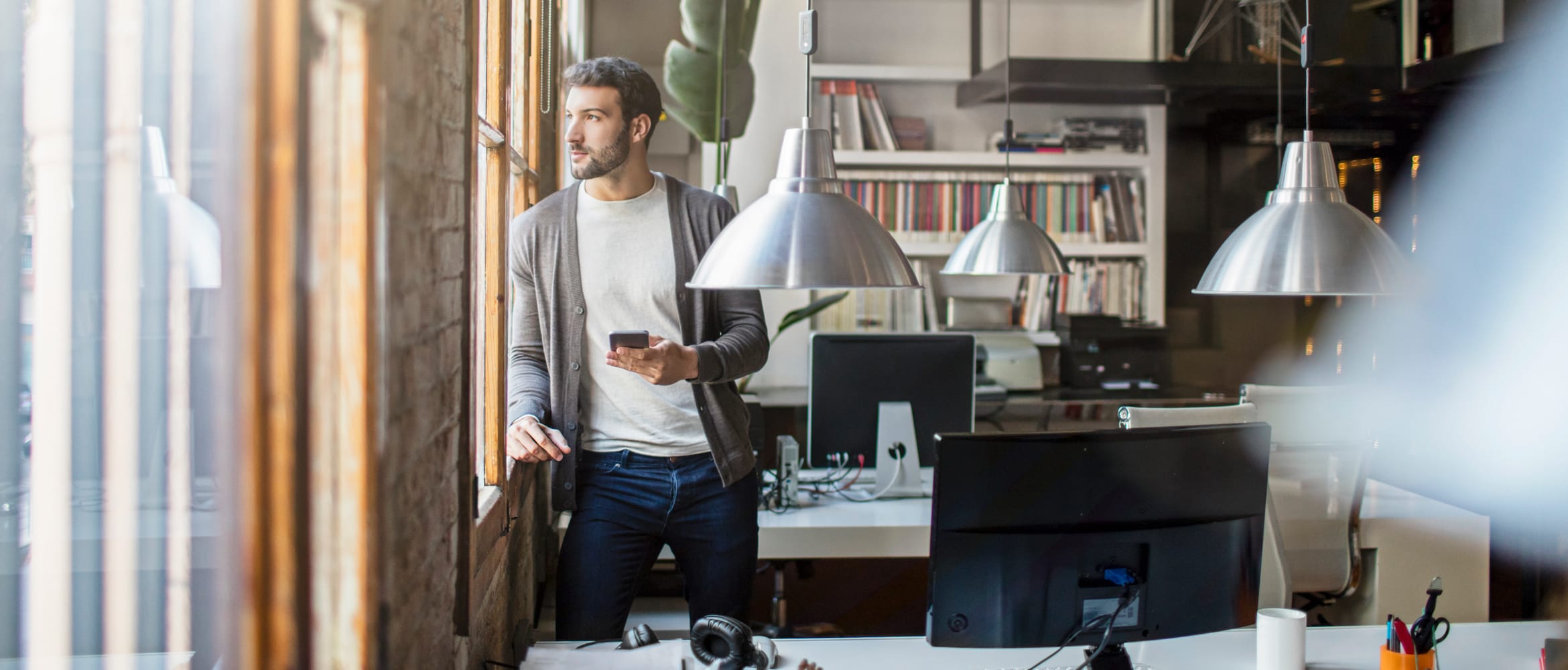 Embracing change in workplace culture
Brother's Louise Marshall explains why it's important to embrace change in workplace culture, before others beat you to it.
Changing workplace demographics, new technology and start-up culture means that now, more than ever, businesses need to act fast to ensure that they not only maintain a focus on their product offering, but their employee offering too.
No doubt every workplace across the country has experienced some form of change – big or small – in working practices in recent years as a result of new technology and younger generations joining the team.
This change might be in how you communicate as a business – maybe using different technology like tablets and smartphones, how you incentivise and motivate employees, or even working hours and patterns.
In an article I wrote recently for HR Director magazine I called for businesses to wholeheartedly embrace these changes and the opportunities they present. Why? Because, as millennials become an increasing part of our workforce (50% by 2020), our working practices need to be aligned to how this generation wants to do business. If we don't adapt, a competitor will. And of course, that means missing out on the talent that can help drive your organisation forward.
So what kind of changes are this generation of employees looking for? To answer this, we need to start with their motivations, which can be markedly different to other generations. They have been brought up in an age of connectivity, consumption and access, and among other things they are used to open conversations, 24-hour communication, less hierarchy and flexible working hours.
Millennials are also joining the world of work in an era of entrepreneurism, an aspect of the economy that is high on the agenda of global companies such as Apple, which is often famed for its progressive and inclusive business culture.
Of course, evolving the culture of a company doesn't happen overnight, and it can be far more difficult to achieve in a larger firm with deeply-ingrained working practices. It's harder still to justify fundamental change when a business is succeeding, but that kind of short-sighted approach will not pay dividends in the long term.
Let me give you an example of how this can work in practice. At Brother UK, I was part of the team that led an overhaul of our workplace culture, prompted by our shift from being a conventional traditional office products supplier to a provider of technology solutions.
To give you an idea of what was involved, here are seven successful changes that we made to our work environment to foster the kind of modern working practices that younger generations are increasingly demanding:
We introduced a more relaxed dress code
Installed flexible alternative workspaces and a stimulating 'think tank' room
Created a new appraisal system that recognises and rewards achievement against company objectives at all levels, enabling rapid career progression
Enabled staff to tailor their own learning and development programmes
Introduced a peer-to-peer reward programme where colleagues can recognise each other's good work
Established an internal social network to enable instant communication with colleagues
Provided technology to help our team work as effectively outside of the office as inside
These are changes that have worked well for us, but it by no means stops there. Change is a constant in business, and so we'll keep working with our employees to adapt our style and offer to ensure we can continue to motivate and inspire great talent.
Of course, there isn't a one size fits all solution. What works for one business won't necessarily translate well into another. But, if you can be willing to try something different, listen to your employees and be open to the challenges that initiating change can bring, then you're well on your way to creating the kind of modern workplace culture that is fit for purpose.
Find out more information about solutions and services from Brother.