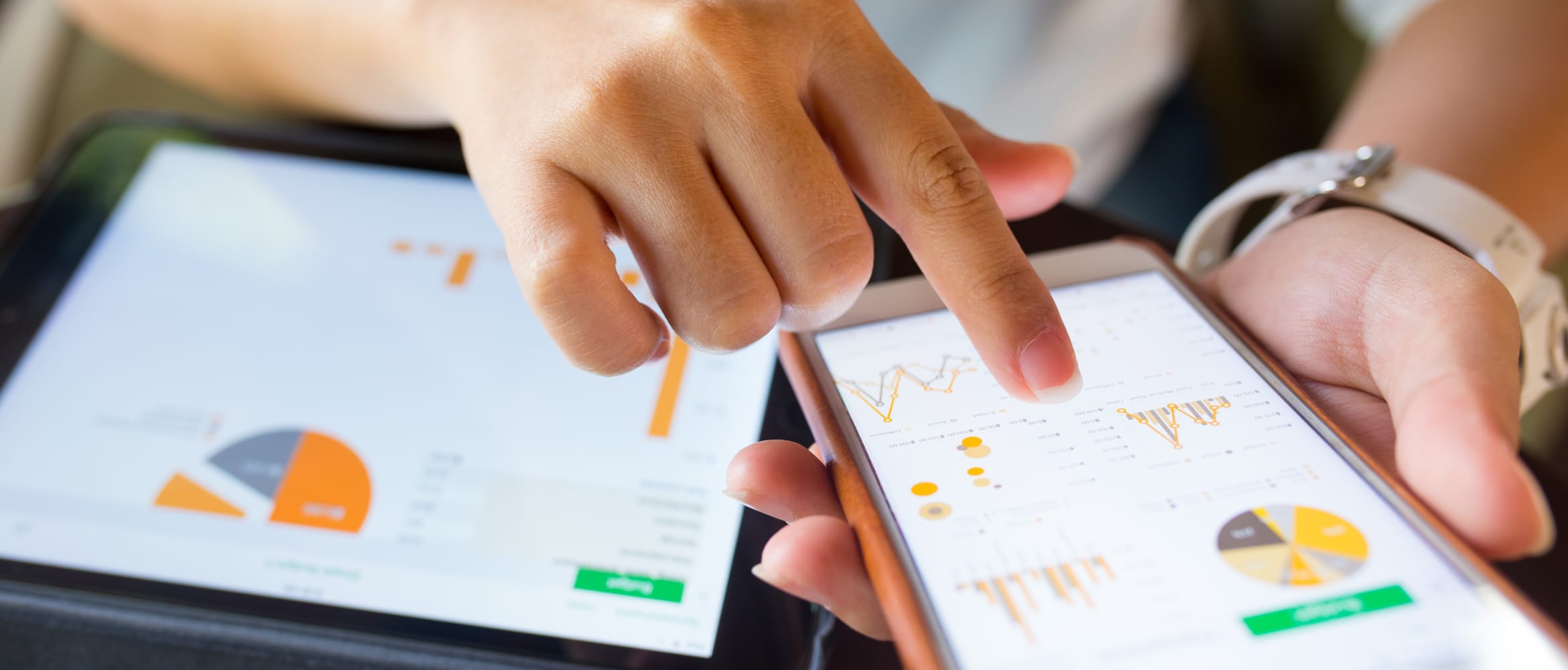 Are you up to speed with the latest accounting tech?
AI, automation and self-service is disrupting every aspect of accounting, both for financial services firms and their clients. Here are five technologies that are transforming the way accounting works, and which every IT manager needs to know about.
The accountancy industry, like many others, is currently facing a test of its technology and processes on a new scale as it strives to meet clients' needs while its people work from home.
However, a longer-term tech arms-race has been unfolding in the sector for several years now – the quest to improve efficiency through automation and new service models, both internally and by working smarter in collaboration with clients.
Today, it only takes a quick glance at the websites of the top accountancy firms to see that they all talk about their automation capabilities as a key part of their message to customers. These digital tools are no longer a nice-to-have, but a commercial essential in the new financial-services landscape. As a result, pushing for investment in new technology is no longer the preserve of the IT department, but frequently something driven by professionals at the coalface of the business.
In this article, we're taking a look at five disruptive technologies that are making accounting more efficient – providing critical commercial advantages to accountancies and customers alike.
1. IBM Watson and KPMG
IBM's flagship artificial intelligence platform first sprang to prominence back in 2011 when it appeared on a special edition of the US quiz show jeopardy and comprehensively beat two of the competition's former champions.
More recently, KPMG has partnered with IBM to develop a custom AI platform built on Watson technology that is supporting its work for clients in a wide range of different areas, but particularly its auditing service.
The platform can ingest enormous volumes of data and screen it for potential issues much more quickly than would ever be possible by a human.
Watson augments the abilities of KPMG's teams of expert auditors by providing a natural-language interface that allows them to run queries and receive responses based on analysis of very large quantities of data, without needing any programming skills. This can drastically cut the time it takes to carry out assessments of a company's levels of risk or identify needle-in-a-haystack irregularities in accounts.
The cognitive technology has the ability to learn from its mistakes in a similar way to humans, so its capabilities grow increasingly sophisticated and accurate over time.
2. Sage – continuous accounting
Sage was one of the earliest cloud-accounting solutions to hit the market, and it is still the market leader in the sector, being used by businesses around the world to handle accounts, payroll and payment processes.
So, for many accountancies servicing SME clients, the package is a must-have.
Now, the business is focusing on increasing the level of automation it offers users, with the ultimate goal of delivering 'continuous accounting' – a position that would allow a business to view audited accounts any time, at the touch of a button, rather than it taking weeks of diligent scrutiny.
This is part of a race to get closer to real-time financial reporting to support better executive decision-making, and the challenge is as much about using cloud technology to streamline financial processes as it is of applying AI. However, the ability to realise this goal using digital automation rather than a large team of retained accountants means it's no longer the preserve of the wealthiest companies but is increasingly also in reach of SMEs.
3. Float – financial forecasting
Another platform aiming to give SME businesses and their accountants a real-time view of their finances is Edinburgh-based start-up Float.
Already used by thousands of customers around the world, as well as offering cloud-based cashflow analysis tools, the software also helps inform business decision-making with its innovative 'what-if scenarios' feature. This can allow managers to see exactly what the impact on cashflow would be of any given eventuality such as loss of acquisition of a big client, gaining or losing employees, a fall in sales or even just a late payment.
This is an invaluable and time-saving reference tool for stress-testing strategic decisions and understanding their knock-on financial implications.
The firm has set out to make its software as easy to adopt as possible, and works alongside some of the most commonly used SME accounting platforms including Xero, QuickBooks and FreeAgent.
4. Introhive – AI-based relationship management
Maintaining excellent client relationships is a critical part of an accountant's job, and as professionals' time gets stretched ever thinner in the race to maximise profitability, slipping communication standards can pose a significant risk.
That's where Introhive steps in, with an artificial intelligence-based platform that tracks all client communication and provides smart prompts to ensure the right level of contact is maintained.
The platform is the result of years of development using millions of data points of real-world interaction with clients. As a result, its highly sophisticated algorithms can provide accountants with a helping hand to make sure their relationships are never allowed to lapse and become difficult to manage.
In 2019, the Introhive made headlines in the accountancy media when PwC began a global roll-out of the platform which it first adopted in its UK operation 12 months earlier.
5. Expensify – an AI-based personal assistant for everyone
Expensify is a disruptive start-up technology that's available as a free smartphone app, allowing users to scan receipts with their phone's camera.
Founded in San Francisco in 2008, the app aims to provide an alternative to those small businesses and individuals that previously used either an Excel spreadsheet or a physical shoebox to keep a record of their expenses, offering them a much greater level of usability and insight.
The revolutionary idea behind the app was to target employees rather than employers with the message that there must be a better way to keep track of receipts. Today, it processes billions of pounds worth of receipts for about 8 million users worldwide.
Now the company has launched 'Concierge', an AI-based virtual assistant built into the app itself. The developers claim that it will allow users to find the best deals on everything from coffee to airline tickets, based on its global knowledge of the real prices people are paying.
The app will even submit reports to managers by email on whatever schedule the user wants.
It means no receipt should ever go missing again – surely a dream for any finance manager or accountant.
---
Is your business going through a digital transformation? Read why the right print solution can play a big role in achieving big strategic goals.