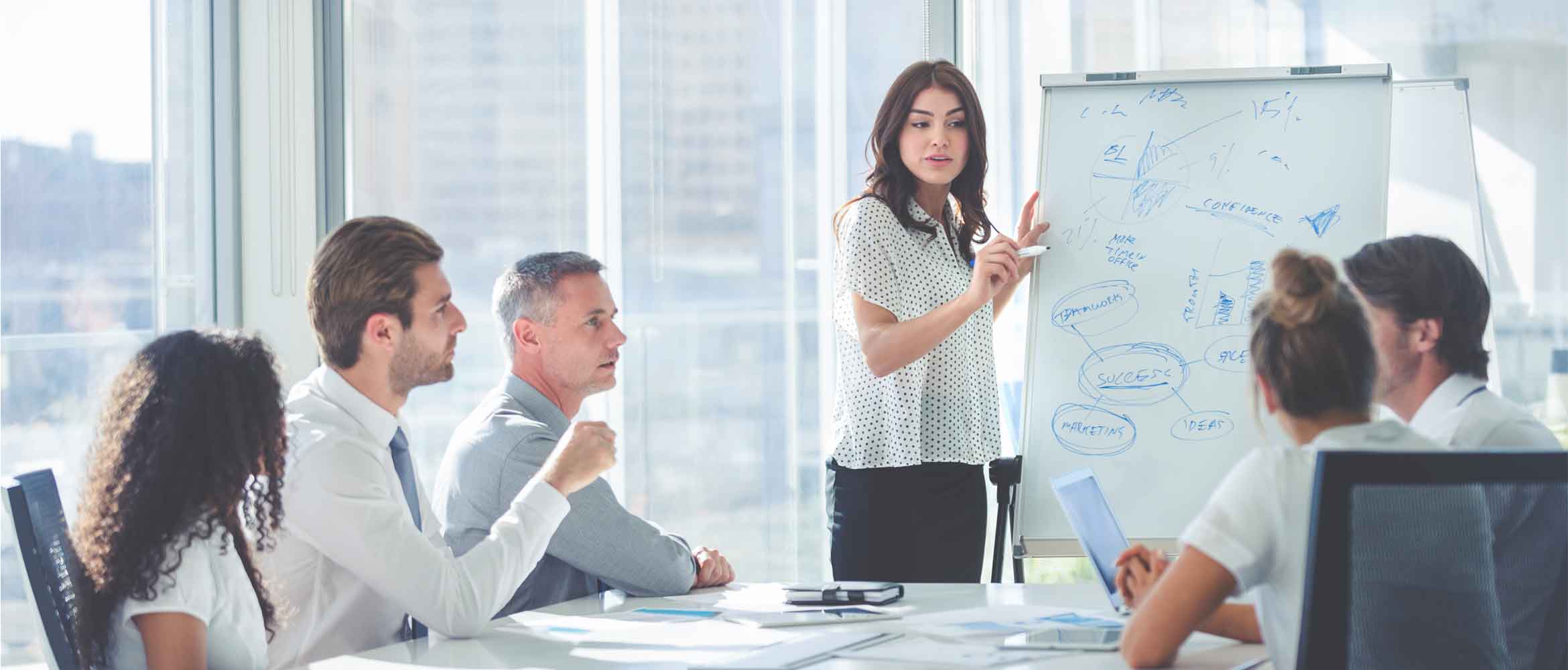 Planning a digital transformation in Professional Services? Think print.
When you hear the words 'digital transformation', what comes to mind? Perhaps it's new software and services that transform how your team works and collaborates. It could even be exciting new customer-facing platforms that transform customer experiences. But chances are, it's not the bank of printers and scanners sat in the corner of your office.
Digital transformation is an extremely broad term – and for good reason. It should encompass every part of a company's digital world and strategy. But all too often, it's so heavily associated with customer-facing and line of business technology that huge pieces of the puzzle get completely overlooked – a concept we've explored in detail in our blog the dawn of a new digital age.
If you're a Professional Services company, it's only natural to get excited about new tools and technology that promise to transform the way your company engages with clients, or create working experiences that inspire and delight your workforce.
But if you don't take a step back and look at the bigger digital picture, you could end up missing some huge opportunities. However you transform, it's your chance to gain business outcomes that companies in your industry have been striving towards for decades.
Why more businesses planning transformation need to think print
Printing, scanning and document management are all frequently overlooked when creating digital transformation plans. And interestingly, that's not because businesses don't think they need to change or be modernised. Overwhelmingly, it's simply because they don't understand what they stand to gain by transforming print processes and infrastructure.
For Professional Services companies in particular, transforming printing, scanning and document management can support some of their biggest strategic goals. They might not be directly client-facing processes, and they might not play a huge role in each team member's day. But, because they're processes that the entire business needs to engage with at some point, they present unique opportunities for far-reaching, positive change.
What can transforming print do for you?
Firstly, modernising print infrastructure can effectively give Professional Services companies more of their most valuable resource – time. By improving reliability and reducing the time spent queuing for documents, dealing with faulty machines and working with inefficient technology, your team gains more time to focus on what really matters – interacting with clients.
Second, it's also going to save you money. Less downtime means less time wasted, fewer repairs and replacements to take care of and fewer IT resources needed to keep your print processes running smoothly.
Plus, it's even going to help support your data security and compliance efforts. Modern print and document management systems protect data and documents proactively, and help reduce incidents of documents falling into the wrong hands.
Of course, while easily achievable for Professional Services companies of all sizes, all of that depends closely on exactly how you transform your print processes and infrastructure.
How do you do it?
When it comes to building printing and scanning into your digital transformation plans, you've got a few options. Firstly, you could opt to simply acquire a new fleet of print and scanning hardware – letting you benefit from the latest and greatest capabilities, and access simple, modern solutions.
But, great transformation plans shouldn't end there. If you choose to use Managed Print Services, you get all of that new hardware, plus ongoing support from an expert team. They set up your new print infrastructure (in line with your business needs), they deliver proactive support, and they even handle things like ordering new toner.
It's not just new technology, it's an alternative approach to print management. It can help you cut costs, ensure your print infrastructure is secure, and free your IT experts to focus on value-adding activities and delivering meaningful innovation for the business.
Plus, it's delivered completely flexibly. You're not tied to your hardware – it can be replaced and upgraded often as part of your service – and you can scale your service up and down easily as your organisation's need change. As you continue along your digital transformation journey, your print and scanning infrastructure will transform with you, all guided by your expert partner.
Kickstart meaningful digital transformation with Managed Print Services
If you're planning a digital transformation and want to save time and money while improving data security, Managing Print Services might be a great option to consider.
You can find out more about how MPS supports Professional Services companies' biggest digital goals in our new Eguide, The 3 Things Professional Services Companies Really Want from Digital Transformation – and How to Get Them. Inside, we take a deep dive into all of the reasons why printing and scanning should be a part of anyone's digital transformation plans. Plus, we explore how it can have a major positive impact on everything from IT costs, to client relationships.