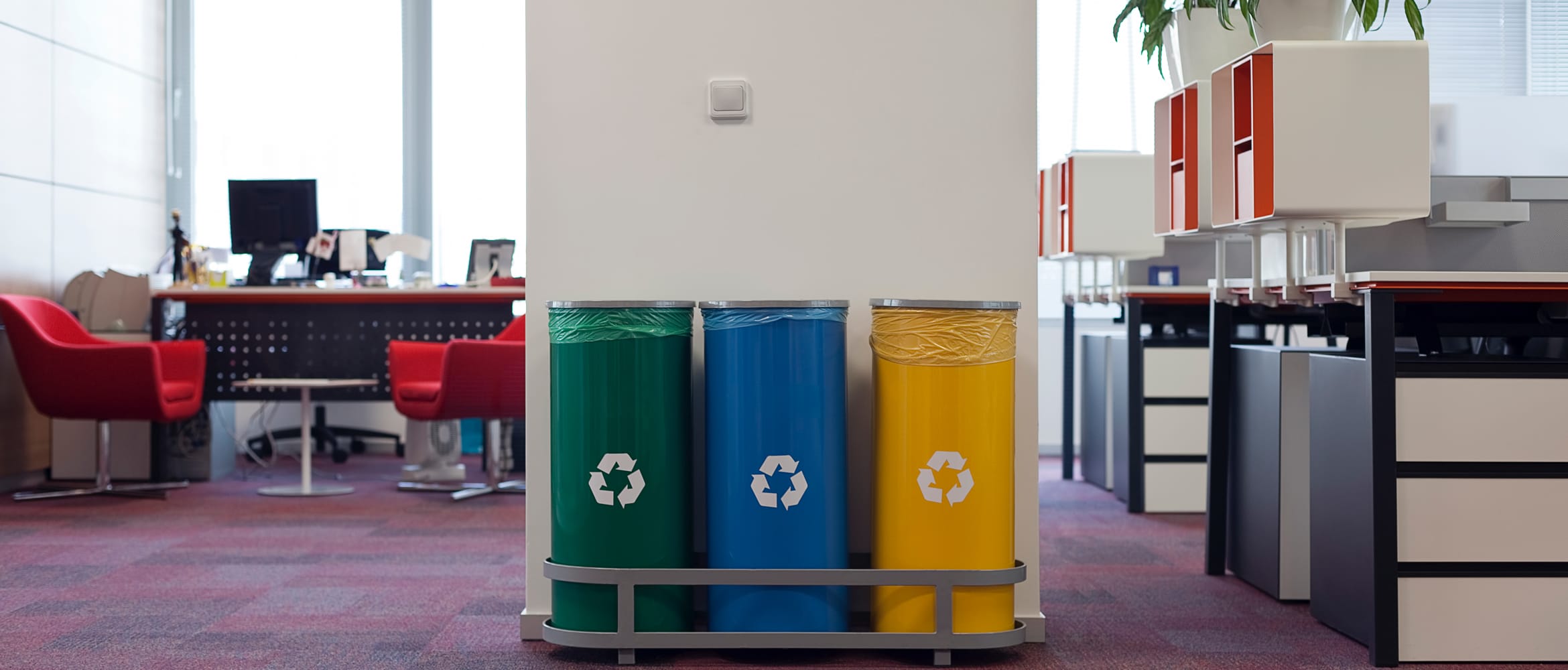 The real cost of business waste disposal in the UK
It might not be the first thing that springs to mind when considering major business overheads, but you might be surprised by how much it actually costs to get rid of rubbish responsibly.
According to the most recent government figures, almost a fifth of all the waste in England is generated by businesses, and disposing of it can carry a high price.
Companies end up counting not only the environmental but also the financial cost of the waste they generate. Landfill tax, paid by any business creating landfill waste, has risen to £91.35 per tonne, with the Government continually increasing the rate in an attempt to encourage businesses to recycle more of their refuse. It will rise to £94.15 from April 1, 2020.
Business waste disposal
Businesses also pay "gate fees" to local authorities to dispose of waste, which are an average of £20 a tonne, according to WRAP, the government Waste Resources Action Programme.
As a result of increasing taxes and other price rises, waste disposal costs can account for four per cent to five per cent of the turnover of a business, says the Chartered Institute of Procurement and Supply.
This is not to mention the commercial waste collection costs, which include basic items such as bin hire and collection and waste transfer charges.
Overall, waste-disposal expert Veolia calculates that small businesses spend around £384 a year each on waste disposal, though once wasted energy and wasted labour are also included in the figure it will be far higher.
"We have now reached a stage where it is much more expensive to send waste to landfill than it is to recycle," says Estelle Brachlianoff, chief executive of Veolia Environmental Services UK.
But cost-effective recycling is a particular problem for small businesses, which often cannot access residential recycling schemes run by councils and may not be big enough to gain attractive contracts for waste disposal from large commercial providers.
This issue became even more acute following the announcement at the end of 2018 of the Government's new Resources and Waste Strategy, which places responsibility on businesses to pay the full costs of disposal for any packaging they place on the market.
The Federation of Small Businesses (FSB) said the new rules will hit manufacturers with a 900 per cent increase in the cost of disposal or recycling of packaging. The body's national chairman Mike Cherry said: "Small businesses want to play their part in protecting the environment, and many are the leaders in this field. The Government must give small businesses time – and support - to adapt to environmental measures. Small businesses have tight margins and try and save every penny as it is."
Landfill tax
HM Revenue & Customs receipts for landfill tax in the UK suggest that the high cost of burying waste is encouraging many businesses to recycle more. Receipts from the tax fell for the fifth consecutive year from 2017-18 to 2016-17, with £0.89 billion in landfill tax receipts taken in the 2017-18 tax year, down from £0.99 billion the year before. This has fallen from a high of 1.18bn in 2013-14.
According to recycling group Envirotech, 60 per cent of all UK rubbish that ends up in the dustbin could have been recycled, so it is possible for businesses to recycle more of their waste, which could reduce their business costs further. Alternatively, managing how much you print using our MPS service can reduce paper waste and enhances yur businesses print management.
Learn how businesses from various sectors are employing technology to their advantage by visiting Brother's business solutions homepage.
At Brother, we've always had a strong commitment to the environment and sustainability, and we have achieved some major milestones, including Zero waste to landfill and being awarded the Queens Award for Enterprise: Sustainable Development in both 2011 and again in 2018. We recently transitioned to the latest version of the 14001:2015 quality standard, recognising our excellent environmental management practices – achieving yet another sustainable development goal for the business.
We also focus on helping to make our customers' businesses more sustainable, and we encourage them to send us their used printer ink and toner cartridges for recycling at no cost.