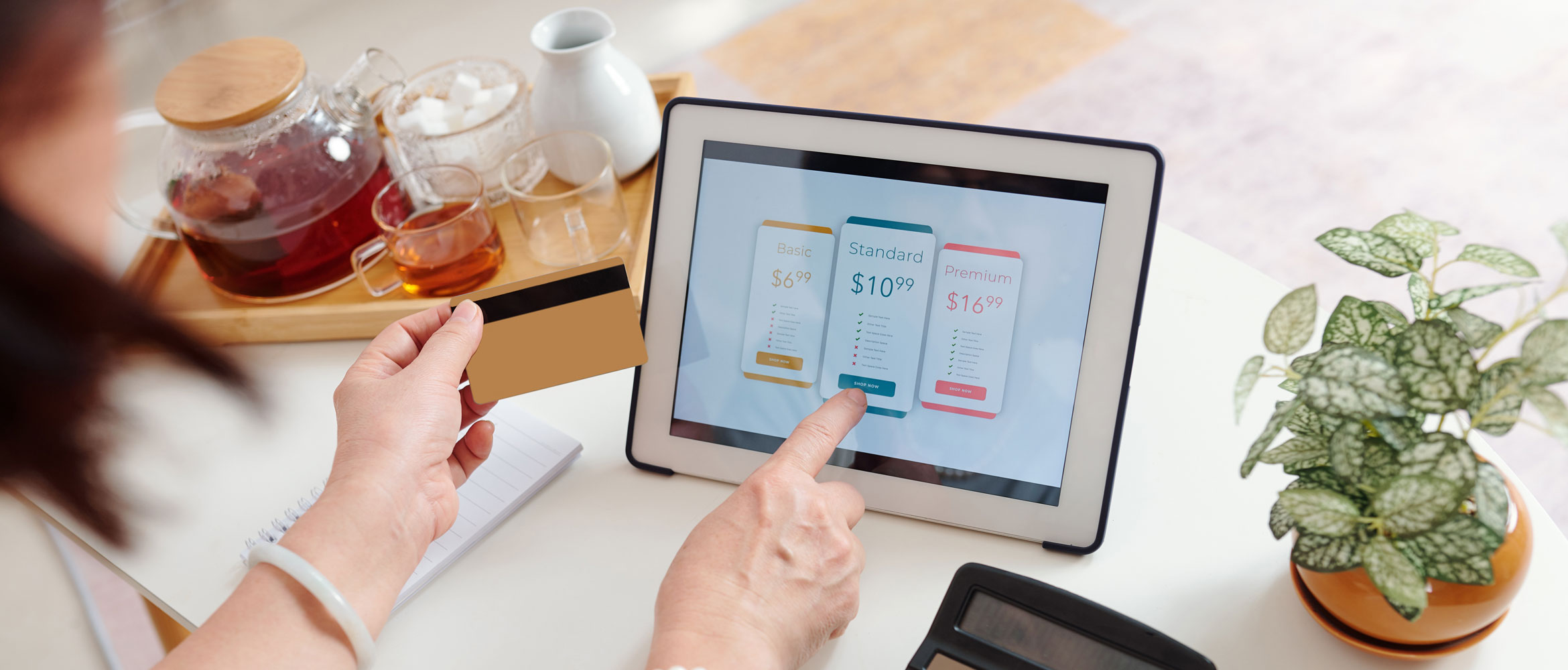 Subscriptions: how they've shaped consumerism
Consumer appetite for subscriptions or leasing-based services has exploded in recent years, with everything from beauty to meal kits, through to cars and TV services available on a simple monthly payment plan.
In fact, a survey by TopCashBack.com found more than half (57 per cent) of Brits now have three or more monthly subscriptions. And, according to the Royal Mail Group the UK subscription box market is forecast to reach £1 billion in value by 2022, a 72 per cent increase from its value in 2017.
But what's driving the popularity of subscriptions and how are they changing how we shop?
One of the benefits of subscriptions is the choice they offer consumers. Instead of committing to one product, a subscription service often means customers get to sample lots of different items before choosing the one they like or can continue being surprised and delighted with new options.
It's one of the reasons subscription boxes in particular have become so popular in recent years.
Spreading the cost
A lease, contract purchase or subscription can also improve affordability and accessibility. This is seen most prevalently within the tech industry, as new technology can often be too expensive to achieve mass market adoption if consumers are required to purchase it at full price. Furthermore, shifting office technology procurement, such as print subscriptions, from capital to operational expenditure can have clear benefits on the bottom line.
Car leasing is a great example and has taken off significantly in recent years. The Finance & Leasing Association revealed that new business volumes in the car finance market were up 37 per cent in the first five months of 2021 compared to 2020, and that 93 per cent of new car sales in the 12 months to May 2021 were financed.
For most people, beyond their home, a car is one of the biggest purchases they'll make in their lifetime and spreading the cost through leasing makes it more affordable. It can also feed into our desire for choice (and potential fear of commitment). Not only do leasing agreements open more options for the car brand and model we might be interested in, but also, for new cars, there's often the option to return the vehicle after three or four years and get a shiny new one.
Convenience is king
While some of us may be keen to keep up with the latest trends and take advantage of easier access to newer, more expensive items, many subscriptions ultimately just make our lives easier.
Today, it feels like the average consumer is busier than ever, juggling home, work and social time, so finding those essential 'life hacks' are the name of the game. Whether it's a weekly meal kit that takes the stress out of cooking and helps families eat healthier, or a monthly contact lens delivery so there's no chance of running out, consumers are increasingly turning to options that mean they have one less thing to think about.
But, it's not just the consumer that the subscription economy benefits. For businesses, creating customer loyalty and generating repeat purchases are the holy grail. And that's exactly what a subscription model offers – recurring, more predictable revenue and long-term relationships with customers.
So, what does the future look like for subscriptions and leasing? It's predicted that this approach is highly likely to continue to dominate how we purchase products in our personal lives.
The latest report from the Post Office revealed that over half (58%) of businesses plan on investing in new or existing subscription boxes in the next year, with 45% citing driving greater brand loyalty as their key motivation.
It's also likely that we will see more subscription and leasing purchases in the business world. With the same benefits of helping control costs and making lives easier transferring, it's easy to see why this would be the case.