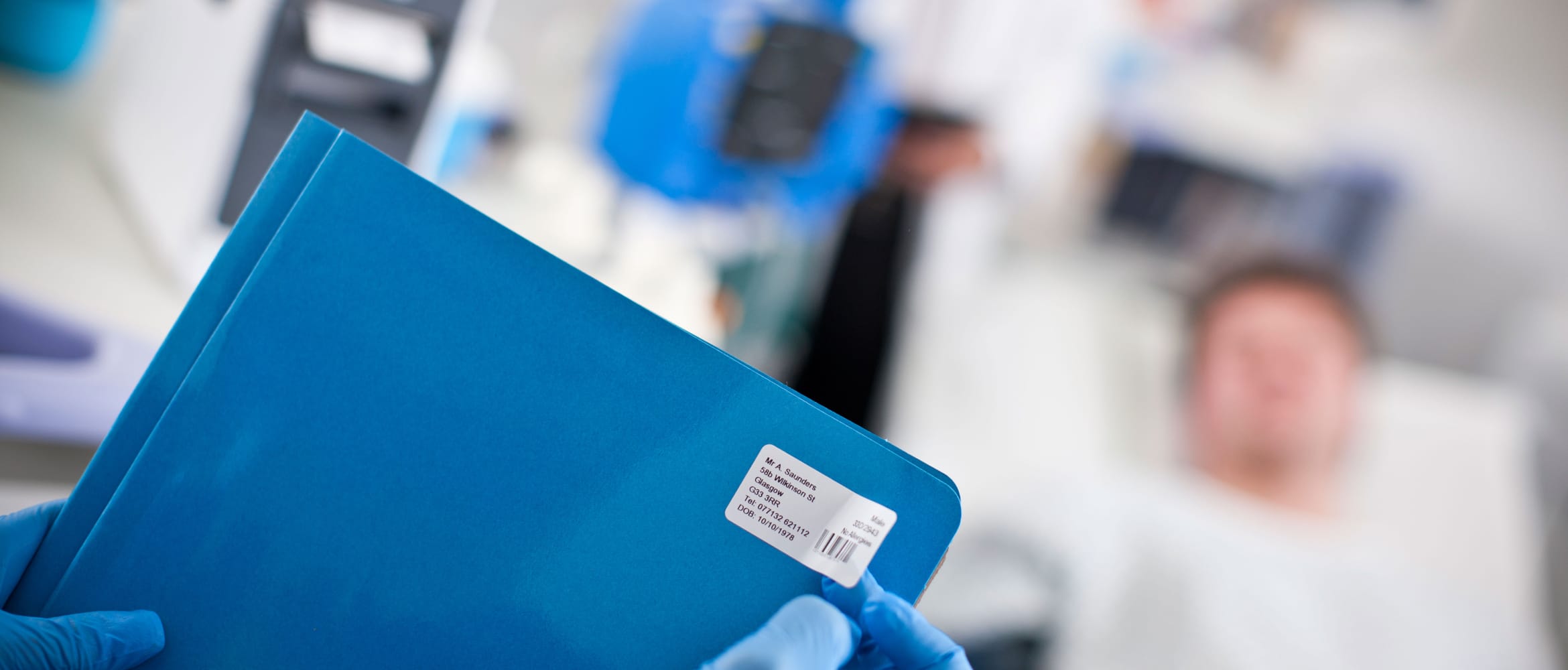 When it comes to identification in the healthcare industry, there is no margin for error. Specialist healthcare printers can produce clear, efficient and reliable identification on hard-wearing labels and wristbands with antimicrobial coating.
Why understanding food labels is key for you and your customers
The importance of clear and accurate food labelling cannot be underestimated, especially when considering your customers with allergies and food intolerances.
Consumers need to be told precisely what ingredients your products contain in order to make properly informed buying decisions, and compliance with current labelling legislation is fundamental to your operation.
Price is also a key factor - in an increasingly competitive market, there is a growing opportunity for retailers to improve their labelling to drive sales.
So, is it time to take a fresh look at labelling?
Accurate every time
Maintaining trust in your brand means being meticulous about providing clear guidance on a product's ingredients.
For some consumers, choosing what to eat can literally be a life-or-death decision, putting great pressure on producers to get their labelling 100 per cent accurate every single time.
We know that this is a responsibility that food firms feel very deeply.
Ethical beliefs, as well as the growing popularity of vegetarianism and veganism, also create a variety of challenges to the sector.
It's an area that is quite rightly highly legislated - food packaging labels have to show extensive information, which typically includes use-by date, origin of product, allergens, quantity, name of food, ingredients, nutritional value, name and address of the manufacturer, packer or seller, storage conditions and, if relevant, cooking instructions.
Time is of the essence
To help the sector better understand the key issues, we commissioned a piece of research Putting Safety at the Top of the Food Chain, which found that, despite the growing need for detailed and accurate food labelling, problems are still occurring.
Unreliable equipment which makes the labelling process more difficult and time-consuming than it should be is a recurring issue.
Food industry workers told us that printing devices can be difficult to use, labels can lack adhesive power and devices with a slow print speed can cause a real frustration, given that time is of the essence in food labelling.
In response to the specific needs of the food sector, Brother has continued to develop a range of solutions that meet increased labelling requirements and appeal to consumers by displaying prices in a bold and attractive way.
Addressing priorities, improving processes
Through rigorous research and development, the latest Brother technology helps to improve industry processes with cutting-edge features to meet a diverse range of requirements.
All our product development is informed by our deep understanding of consumers' requirements:
Speed – our devices cut down on printing times, producing labels that ensure stock can be quickly and correctly stored, priced and dispatched. Our desktop TD-2120N label printer is capable of printing at up to 152.4mm of label per second.


Ease of use – mobile and desktop label printers mean that workers can use them anywhere on the shop floor and on the move. Their modular design means they can be configured to the end user's exact requirements, with the option to add features like a battery base, touch display unit and more.


Versatility – we know that one size doesn't fit all. Having a labeller with label design software and the ability to integrate into existing workflows makes it easy to create the ideal label for a range of specific jobs.


Clarity – easy-to-read labels with clear text and logos are essential for customers to decide whether to buy an item or not. Our QL-800 series prints both black and red text, making information stand out and helping customers to detect any allergen advice as well as attracting them to the point of sale.
Find out more about Brother's food labelling solutions here.