Responsible business: charity activities and living our 'At your side' ethos
Building partnerships with the communities we share is important. With hundreds of responsible business activities in place across Europe, our ever-growing list of initiatives underlines our commitment to our social responsibilities.
From helping to save the rainforest to raising money for cancer research, here are a some of the partnerships that we take pride in contributing to across our European colleagues, making a difference to thousands of people's lives.
Working together for a cooler Earth
We believe that being in it for the long term, whether that's with our customers or partners, is the best way for us to add value to our relationships. We're proud to be the longest-standing partner of award-winning charity Cool Earth. Since 2008, we have supported this non-profit organisation which works alongside indigenous people around the world to halt rainforest destruction.
Cool Earth provides local villagers with the support they need to earn an income from the forest without cutting it down. With Brother's support, Cool Earth has saved over 70,000 hectares of rainforest - with the capacity to store over 37 million tonnes of carbon - protecting a wealth of biodiversity and empowering villages to keep their forest and their homes intact.
By collecting and recycling our customers' used ink and toner cartridges across Europe, we provide vital funding as part of our Cool Earth Eco-Rewards Initiative.
Investing in the future of green energy
Transport accounts for around one-fifth of global CO2 emissions. Fundamental change is needed and engineers the world over are seeking ways to harness alternative energy sources.
In 2021, our Belgian colleagues began sponsoring the Agoria Solar Team, a group of passionate engineering students from the KU Leuven university who have built a solar car called BluePoint Atlas.
With the support of the team's partners, the car was tested in the 'Solar Challenge Morocco' - a five-day 2,500 km race against eight other solar-powered vehicles through the Sahara and the Atlas mountains - with the aim of not only winning, but changing people's mindsets on the potential for future low-carbon mobility.
Supporting the care of forest animals
In Poland, we support the Sowi Dwór Wild Animal Rehabilitation Center in Jarocin. The main purpose of the centre is to provide proper care for sick and injured wildlife and prepare them for a return to the wild.
Animals inhabiting forests and meadows are affected negatively by human activity, so we hope to help save more lives by providing a vital small-animal incubator with automatic temperature and humidity control, oxygen and nebulizer connectivity.
Helping young people enhance their skills
Closer to home in the UK, we have donated £2,000 to the Duke of Edinburgh Award scheme's Greater Manchester Team. The DofE programme helps young people develop their practical skills and self-esteem. The Greater Manchester Team encouraged sponsors in each of the region's ten boroughs to support at least 100 young people.
The donation contributed to an overwhelming success. Of the 6,335 young people joining the scheme, more than a third came from challenging backgrounds. Together they provided an impressive 83,655 hours of voluntary service to community projects. 2,255 volunteers achieved Certificates of Achievement, 370 leaders completed virtual training, and 223 Gold Awards were awarded.
We also support the next generation of workforce by creating clear career pathways through our bespoke education, enterprise and apprenticeship programmes. We've engaged with 59% of students in Tameside this year through our outreach programmes – with our projects reaching around 7,250 people in the wider Greater Manchester area.
Find out more about the community initiatives we're running in the UK, here.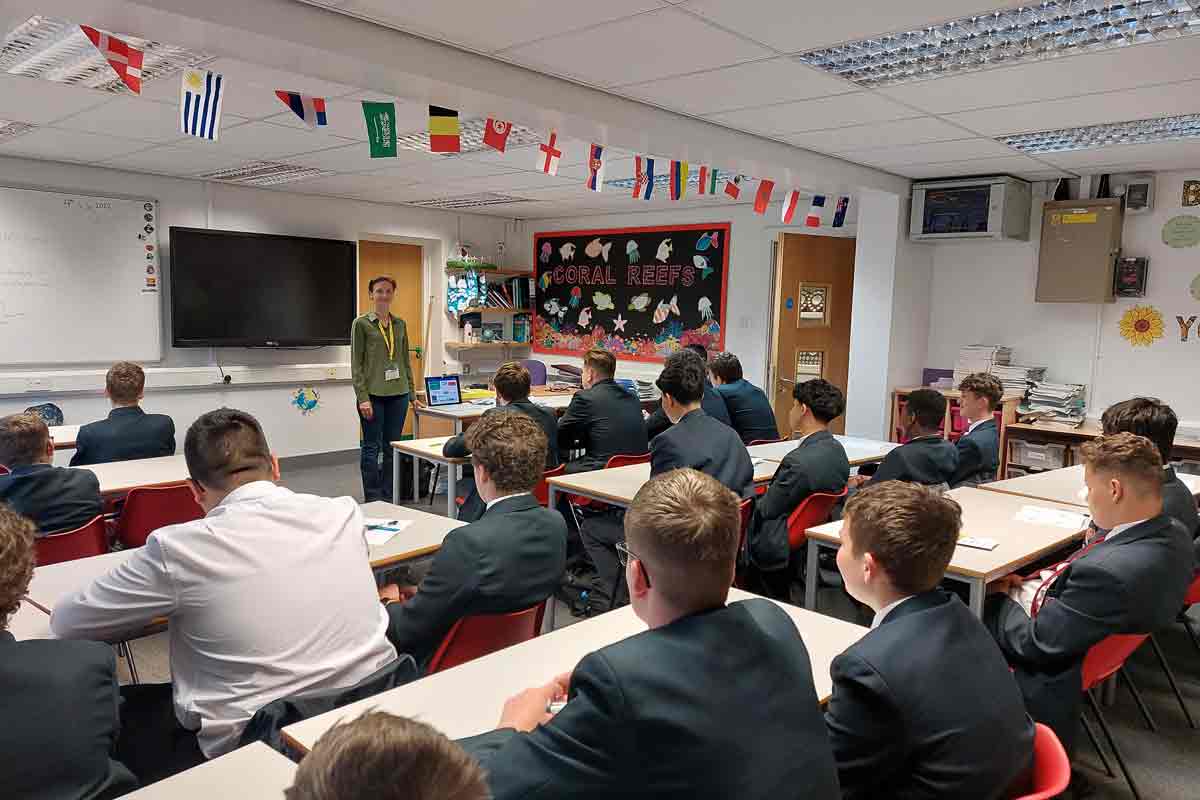 Working to improve people's health and wellbeing
Improving the health and wellbeing of our communities is something we take seriously.
Our colleagues in France support 'A chacun son Everest' ('To Each their own Everest') - a charity that helps children suffering from cancer or leukaemia, and women in remission from breast cancer - to regain their confidence and enjoy a new start in life. They also contribute to 'Parrains par Mille' ('Sponsors by Mille') - which provides emotional and educational assistance to vulnerable children and families. And 'Si on rêvait' (If We Dreamed), which helps sick children rebuild their school, emotional and social lives. Similarly, in the UK, we support the Ronald McDonald House, a charity which provides free 'home away from home' accommodation to families with children receiving treatment in the Royal Manchester Children's Hospital and St Mary's Neonatal Unit.
Through its commitment to the French Parasports Federation's ongoing collection of plastic caps for "Les bouchons de l'Espoir" ("The Corks of Hope"), we raise funds in France to provide disabled people with the adapted equipment they need for both their daily activities and high-level sports.
Helping fight cancer worldwide
Brother promotes participation in charity events worldwide to support the global fight against cancer. Named 'The Golden Ring Project', our initiative not only inspires colleagues to take part in fundraising activities, it also creates a feeling of unity and shared purpose on a global scale.
In the UK, some of our colleagues took part in the Heaton Park 5k and 10k runs to raise funds for Macmillan Cancer Support while, in France, a team gather annually to take part in races organised by Odyssea, a charity which funds the research and prevention of breast cancer.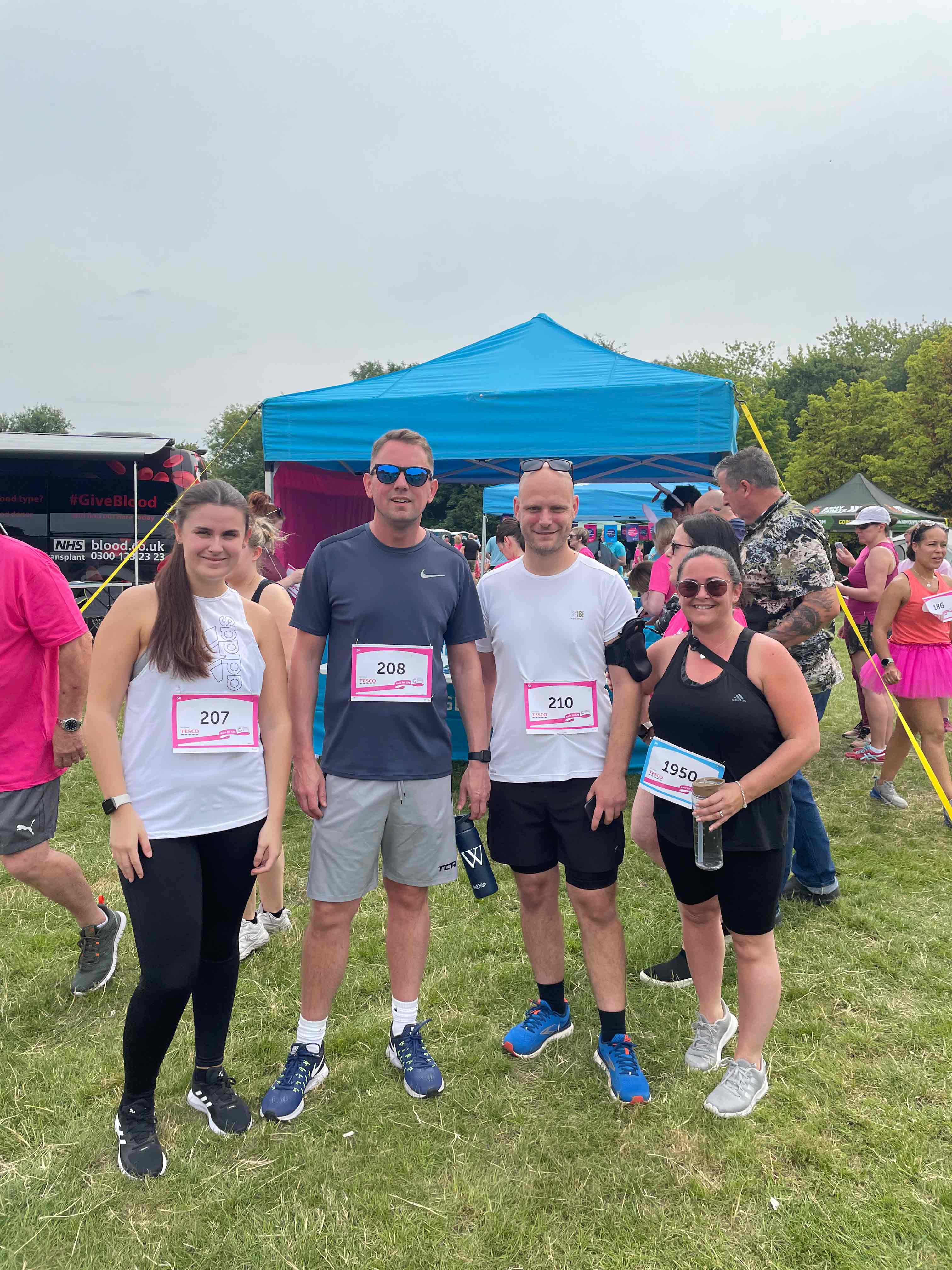 In Norway, we support GoldenChild - a charity that raises awareness of childhood cancer, and raises funds for cancer research and the provision of support for children with cancer.
In 2020 - in recognition of its long-running cancer awareness work - Brother received the Japan Cancer Society award, which is given to organisations who have made outstanding achievements in cancer awareness and prevention activities.
And, in 2021, a team from our European headquarters took part the global charity event "Relay for Life" in which teams walk in relay for 24 hours to raise awareness and vital funds for their national cancer research charities.
Making a difference through being 'At your side'
The initiatives mentioned here are just a small number of the charity activities that we support. Our community partnerships large and small are hugely varied and reflect the personalities of our colleagues across Europe - and we are truly proud of the passion, creativity and compassion that shown in support of so many good causes.
Find out more about our CSR story here.