Brother UK-FusionRT
Women's cycling is growing exponentially. While Brother UK-FusionRT has a quantity of recent converts to the sport, its team manager has been mentoring female riders for well over a decade.
Terry Williamson is at the heart of the team's operations, figuratively and literally. His riders describe him variously as fair, rational, encouraging, and a manager who ensures their needs take priority.
If his team - the self-styled #TerrysAngels - makes little secret of their affection for the man at the helm, Williamson is no soft touch. Vastly experienced, he is also plain speaking and direct. His candid insights into the differences between managing female riders and male are instructive.
On no topic is he clearer than the value of backing from Brother UK. These are not merely warm words, but a genuine appreciation for the value of cash sponsorship over support-in-kind (saddles, helmets etc) and for the man who authorises it, managing director Phil Jones MBE.
"The importance of Brother UK's support is absolutely enormous. From my first conversation with Phil, it was obvious that the empathy he has with the racing community is immense. That's number one - he knows what you're talking about," Williamson says.
"I could take on sponsors and have tyres and the like coming out of my ears, but Brother UK's financial support makes the difference. It's a lifeline."
Little wonder then that Brother UK has stepped up to become title sponsor in 2019. Jones has a keen eye for talent, and for squads that embody the wider values of the business. Those lucky enough to have Brother UK at their side are the same, one suspects, that he is proud to have at Brother UK's.
Brother UK - FusionRT has two further aspects worth spelling out at this early stage. The first is that these are amateur riders, in the best sense. All have careers away from cycling, from pharmacy to civil engineering. They have more to consider than just cycling, but excel in the sport, nonetheless.
The second is that this is a team bound by a rare camaraderie. Five riders feature in this article, all of whom were interviewed separately. All mentioned the spirit within the team, even a new recruit who had only previously witnessed it as an outsider.
As the 2019 season looms, Williamson and his riders are looking ahead with confidence. That their optimism is founded as much in team spirit as results speaks volumes.
Group mentality
Williamson compares his managerial career to being "carried off on the surf". His involvement with Abergavenny road club dates as far back as its inception in 1978, a period in which he has performed nearly every duty, from rider to club chairman.
It wasn't until 2005, however, that he gained his first insight into the world of women's racing. Tasked with training a rider who might ultimately serve as domestique to Nicole Cooke at the 2006 Commonwealth Games in Melbourne, Williamson gained a lodger and a pupil in Kirsten McLelland-Brooks.
While she wasn't selected for Melbourne ("more for political reasons and a change of emphasis, in terms of funding"), the experience gained by coaching a female rider meant that Williamson was suddenly a man in demand.
"It's a tight community in South Wales. The coaches brought young, aspiring women riders to me and asked me to take them under my wing. I did, under the stipulation that they belonged to the club. I escorted them to national races and assessed whether they would be any good or not. If they were good, I passed them on to better-sponsored teams."
While it's unlikely that he would stand in the way of any FusionRT rider offered a place in the UCI Women's WorldTour, Williamson is no longer in the business of passing on riders to rival outfits. His current squad shares a precious camaraderie.
"Last year, we hit the jackpot.There is an element of luck, but you have to bear in mind, when you see our riders laughing and joking together, and observe the way that everyone is honest in the debrief, that this was the easiest and most successful year because they basically managed themselves," he says.
Camaraderie becomes a recurring theme in the series of telephone interviews with five riders that follow. All speak glowingly of the atmosphere inside the team and of Williamson's role in helping to create it by his calm stewardship and selection of complementary personalities.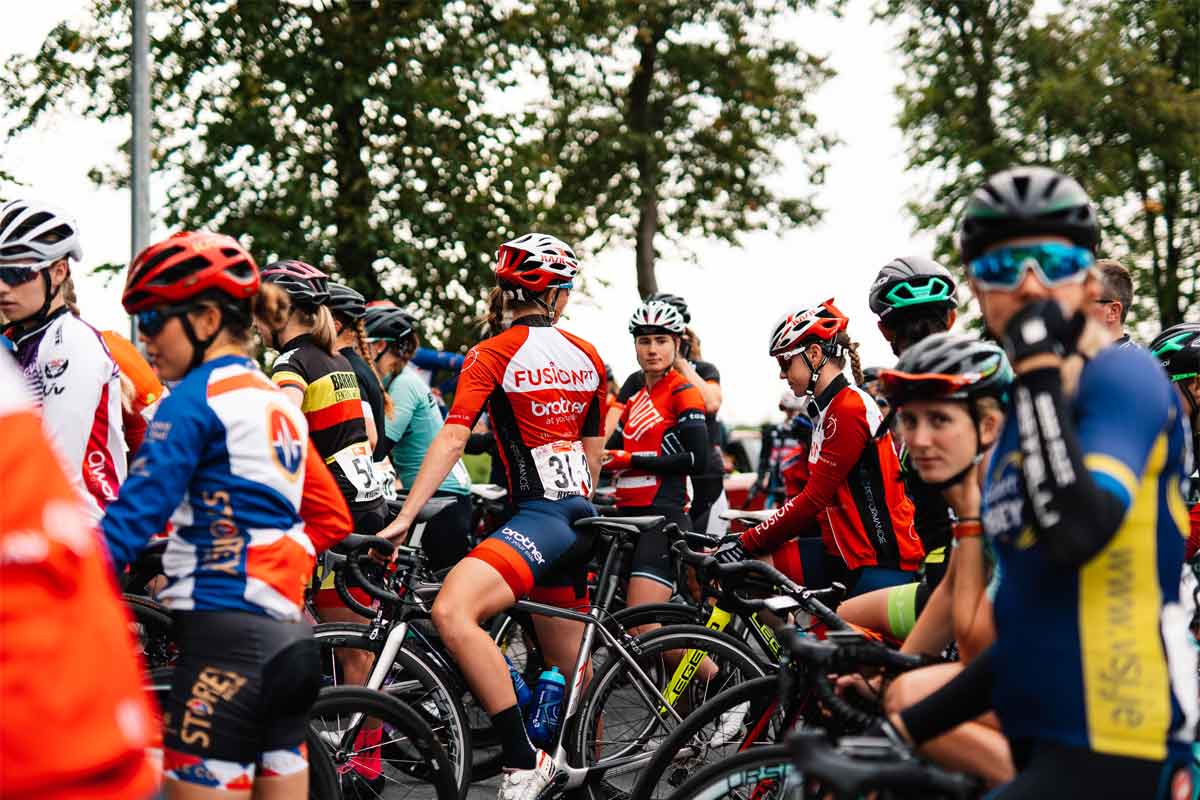 Loud and proud
Williamson is unable to conceal his pride in the squad. While he admits that the assemblage of personalities is fortuitous, he recognises its value.
Victory for Molly Patch at the Naseby round of the 2018 Women's Team Series, followed closely by team-mate Ruth Shier, he takes as a sign of things to come. While Patch crossed the line with arms aloft, Williamson regards her triumph as a victory for the team. His pride is justified: those who know cycling know that victory is rarely a consequence of a single talent.
"The one-two at Naseby probably puts the stamp on the future," he says. "We went out with a plan and executed. There wasn't one winner - everybody won that race. I can't say often enough or loudly enough how proud I am."
Williamson offers a similarly upbeat analysis of his team's performance at the 2018 Tour of the Reservoir, but his is not a rose-tinted view. He describes their showing at the Twickenham round of the Women's Team Series as "a learning curve", citing a failure to ride as a unit. He maintains, however, that it established an approach to teamwork that later delivered success.
Eight out of ten riders who raced in FusionRT colours in 2018 will do so again this year. One has turned down a squad with a higher profile, citing the camaraderie among her current team-mates. The roster includes a mix of skills, both on the bike and off. While they compete at the elite level of domestic competition they are, by definition, amateurs. None receives a salary from Brother UK - FusionRT.
Williamson believes their professional interests, which range from IT project management to veterinary services, exemplifies the character required for bike racing.
"All of the riders are capable and intelligent, and their careers provide external interests. It's not like mentoring a junior, who aspires to join British Cycling's academy; a rider who has put their life on hold and resolved to stay with their parents until they make it.
"Holding down a career is also evidence of the extra steel in the female mindset. You get the sense that women have something extra to prove to the men, physically and mentally."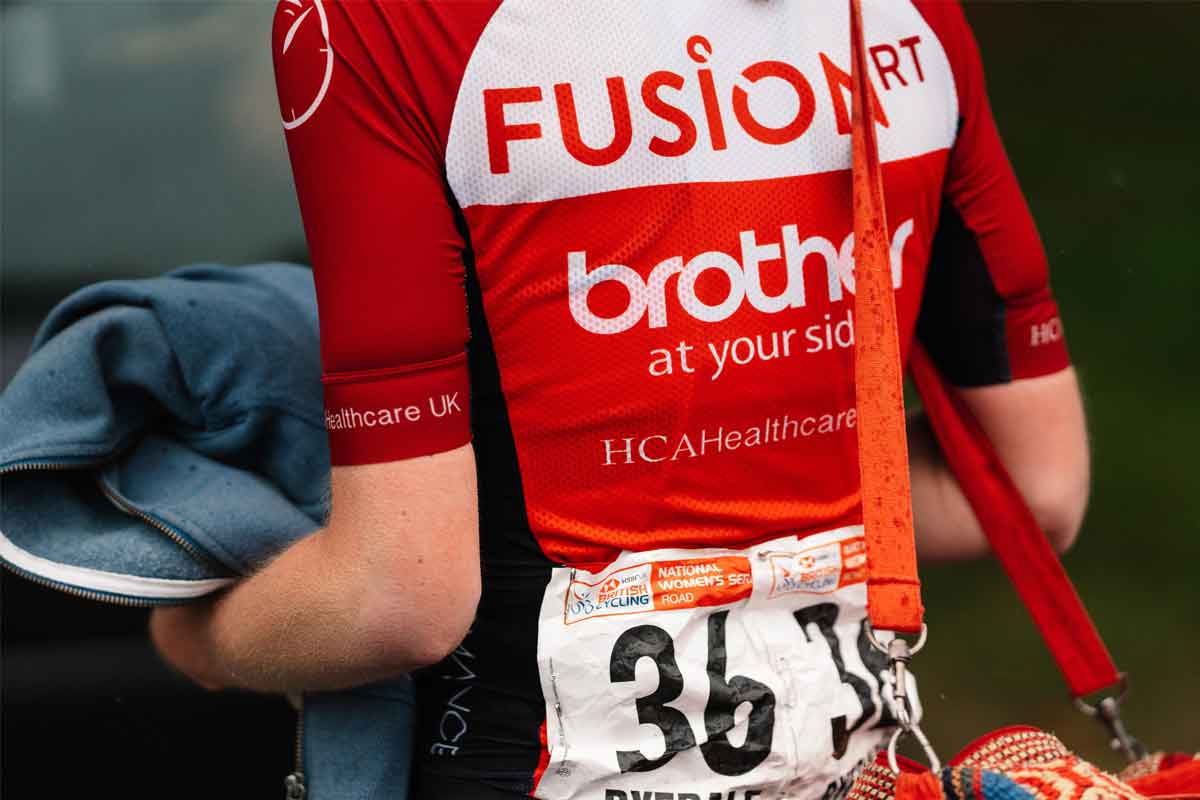 The female racer
Team spirit is a quality of such obvious importance that it has been reduced almost to cliché, but those who rely upon it recognise a value that extends beyond use as a hashtag. Williamson maintains that its value is even greater in the context of a women's team.
Having guided both male and female riders ("I'm not a coach, never have been; mentored would be a better word"), he believes he has identified a critical difference between the genders in their approach to racing.
Men, Williamson argues, typically adopt a functional approach to their colleagues, prioritising their value to the task in hand over any like or dislike. Women, he believes, must feel some personal connection with a team-mate.
"It dawned on me, almost by elimination, that one of the huge differences between men and women is that women have to like each other to race for each other, where men do not," he maintains. "Men treat it as a job, while women tend to be more emotionally involved."
It follows that a women's team of bonded riders is a formidable force. One might consider the Bigla, squad the self-described "small team with big hearts" that routinely punches above its weight in the UCI Women's WorldTour. Fuelled by the desire to give everything for each other, it is a group able to carry the fight to more lavishly funded squads.
The difference in approach to racing requires a greater sensitivity from the team manager, Williamson believes. He argues that a willingness in female riders to cast a critical eye over their own performances is evidence of a greater mental strength. A genuine desire to improve requires a degree of self-awareness that can be more demanding than racing on aggression.
"Men, myself included, often race on adrenaline and testosterone. If things don't go right, we look for an excuse too easily. Women tend to blame themselves. As a manager, you have to approach it from a mentoring point of view and be sympathetic. It's a more subtle job; I won't say it's harder. Sometimes, convincing a man to listen to you can be hard, because a woman genuinely wants to hear what she needs to do to improve."
Emma Lewis
"We're not just a team. We're a group of friends, or like some sort of crazy family. I've never laughed so much as I have this year."
Emma Lewis wastes little time in confirming Williamson's reports of a rare camaraderie inside Brother UK - FusionRT. She regards an ability to sing every song from every film in the Pitch Perfect trilogy essential to membership.
Joking aside, Lewis is a time-trialist of such talent that she finished fourth at the British championships, just six seconds from a place on the podium; not bad for a rider holding down a full-time position as an office manager for Kent Police, competing against professionals.
"It was an amazing day," she recalls. "Because I was one the first riders off, I sat on the top step until the last three riders to start came in: Neah Evans, Alice Barnes and Hannah Barnes. When Dani Rowe [WaowDeals] finished with a time slower than mine, I thought the podium was in reach."
Lewis says the day was made still more special by having team-mate Molly Patch alongside her (Patch finished fifth), at the end of a week spent as a team in a cottage just 20 minutes from the course.
She cites the parents and partners who rally round her exhausted team-mates with towels and energy drinks, when the racing is done, as evidence of a spirit that spreads beyond the riders. Even the manager is not immune from the good humour that seemingly fuels the team.
"Terry's not in the sport for himself. He's in it to provide us with as much support as he can, in every aspect," she says. "He does an amazing job, because we're all nuts. Either Terry's become nuts with us, or he was nuts to start with. The team is full of jokes."
This might be so, but Brother UK - FusionRT is not a team of jokers and their presence at the sharp end of the women's peloton is no laughing matter for their rivals. Lewis speaks confidently of victories for this team of friends in the season ahead.
"I think we have a really good chance of becoming overall winners in the Women's Team Series," she says. "We don't have anyone in the team who thinks about themselves."
Fiona Redding
Such is the camaraderie within Brother UK - FusionRT that Fiona Redding identifies a race in which she suffered from start to premature finish as the highlight of her season.
Returning to national competition at the Ryedale Grand Prix in late August, racing at the domestic sport's highest level for the first time since breaking her collarbone in May, Redding knew from the earliest moments in Yorkshire that she was in for a long day.
"Almost immediately, on the first climb, people pulled away from me. I looked down and thought, 'Where are my legs?' I was dropped, and so what followed became a two-hour time-trial. I knew that the peloton was moving further and further away from me. I cried a little bit!
"I was black flagged on the last lap. I got off my bike and was so upset. What I'd hoped would be a day of personal redemption was probably my worst performance."
During a long journey back to Bristol, Redding slowly recognised the positives from her first national race for more than three months, encouraged by Williamson.
"Last season was highs mixed with crushing lows. What's important for me is to recognise the balance and to become a better bike racer. After Ryedale, the team couldn't have been more supportive. I drove back with Terry and had five hours to reflect on my performance. I slowly realised that just being at Ryedale after breaking my collar bone and not pulling out or giving up was positive."
Life on two wheels, begun four years ago, represented a departure for Redding, who describes herself as "the proverbial bookworm", and whose previous physical endeavours had been limited to running.
"Cycling provided a social environment," she explains. "It sounds childlike, but there's a real thrill in going out on a bike and feeling the wind in your hair; riding to different places and coming home exhausted."
She is a passionate believer in the value of regional races to the survival of the sport at grassroots level, and hopes next season to animate those she contests, as well as playing a supporting role for her FusionRT team-mates in national events.
Jenny Hudson
For Jenny Hudson, the quality of the performance matters as much as the prestige of the race. Asked to select the highlight of the season just passed, she describes a convincing victory for FusionRT at the Hatherleigh Women's Road Race, an early-season, regional affair in Devon.
She might have pointed to a top-20 GC finish at the Tour of the Reservoir, a gruelling, two-day engagement in domestic cycling's top tier, held on constantly undulating roads in County Durham. Hatherleigh, however, and team success claims her vote.
"We got very organised in the last 5km and did a perfect lead out for Jenny Holden, who won the race. We completely obliterated the field by getting organised. Even at regional level, you can see that if you work as a team, success will follow."
The results sheet tells its own story. Hudson, who finished eighth, was one of three FusionRT riders in the top ten, along with Holden and team-mate Claire Steels.
An all-rounder, with a preference for hard, hilly races, Hudson learned her trade with the Fareham Wheelers, encouraged by her father, a time-trialist, to try cycling as an alternative to running.
"I switched to cycling as a method of recovering from running injuries. The original plan was to cycle and build up the muscles around my knees, but the more involved I became with cycling, the more I enjoyed it. I liked the camaraderie and the Fareham Wheelers were committed to my development."
Studies at Bristol University for a masters degree in civil and structural engineering saw her join Bristol Road Club. Later, she began racing for Williamson, and has since represented every iteration of his Fusion team.
"I think I have a good relationship with Terry," she says. "He's a very good person to have as team manager; a very fair, rational man, which I think is especially important in intense situations like racing.
"He's got the formula right for FusionRT, which he runs on a reasonable budget, year after year, but without any unnecessary pressure on the riders. We've got a pretty good atmosphere in the team."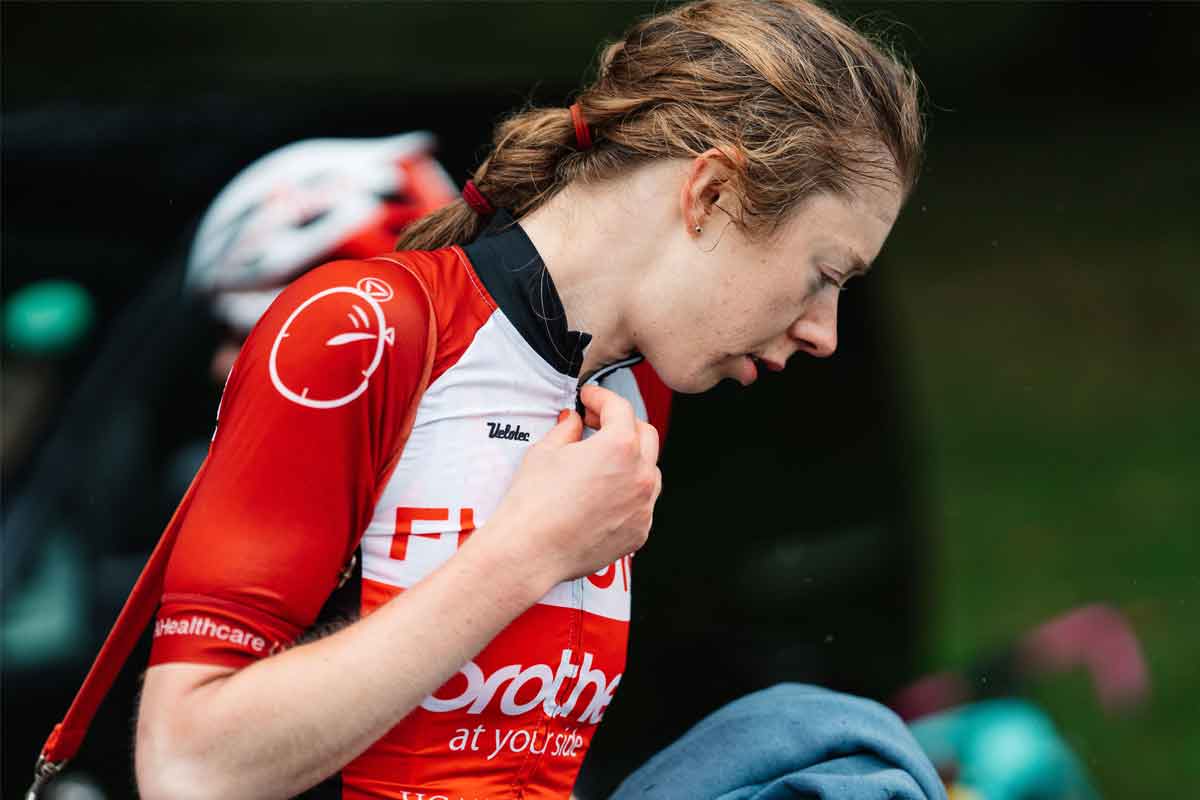 Ruth Shier
Ruth Shier is a pharmacist by day and a racing cyclist at weekends. She believes the mix is complimentary.
The limits on training time promote focus, Shier maintains, while the knowledge that results are not the be all and end all removes pressure, conversely encouraging stronger performances than might be gained were she entirely dependent on cycling.
"If I had the choice to be a full-time rider, I probably wouldn't take it. I much prefer the way that we do it. For a full-time cyclist, there's a lot more pressure," she says.
Shier first began cycling as part of a broader plan to become a triathlete, but after joining Eastborne Rovers, found that she enjoyed riding more than running or swimming. Later, she joined Hastings and St Leonards Cycling Club, where her strength on winter chain gang rides was so evident that her club mates recommended racing. Hillingdon beckoned.
Fate intervened earlier this year. Shier began her career as a competitive cyclist in 2015, but had reduced her commitments. In May, she arrived at a race in Banbury to ride for a composite team. When Williamson asked if she would guest for FusionRT, she began a new chapter.
Shier's season highlight came at the Naseby round of the Women's Team Series. She finished close behind team-mate Molly Patch in a one-two finish that concluded a day of strategic riding.
"We'd planned to try and get someone up the road," Shier confirms. "In Women's Team Series races, we know we're strong enough to do that and then manage the bunch.
"Molly worked really hard to get away and later I bridged across to join her in a group of five. When she jumped away again, I sat at the back and didn't contribute to the chase, but I felt strong enough to bridge across and join her. It was a brilliant feeling."
This season, she will train specifically for the longer, harder races on the national calendar – events like the Tour of the Reservoir and the Ryedale Grand Prix.
"It's a really great group of girls," she says of her team-mates. "We share the same sense of humour. We're very relaxed, and there's a lot of banter. I've made some really good friends."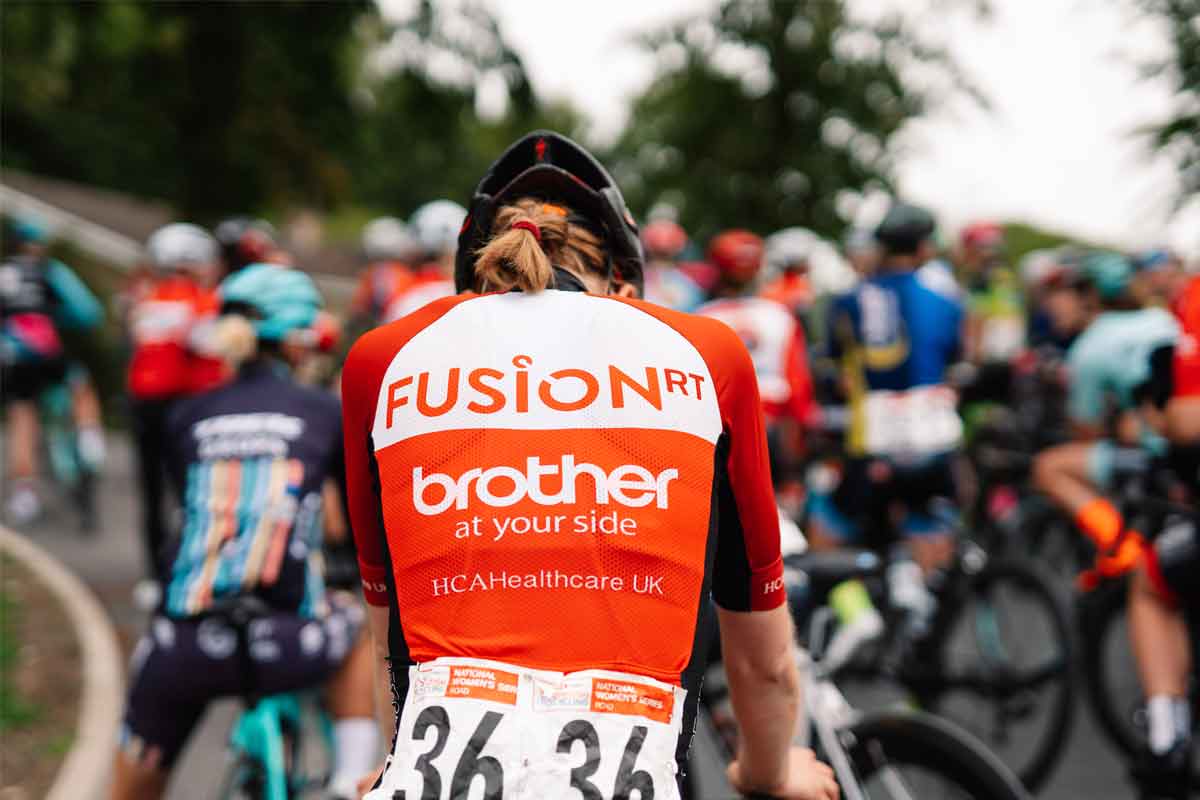 Joscelin Lowden
Joscelin Lowden is due some luck. After her debut season with Storey Racing ended with a crash on the opening stage of the Women's Tour de Yorkshire, she is seeking a fresh start with Brother UK - FusionRT.
Lowden, formerly a runner and a latecomer to cycling, but blessed with such an 'engine' that she set a course record in her first time-trial, was involved in a collision with a motorcycle in the early phases of the biggest race of her career.
She has since had two operations to repair her damaged shoulder, including a bone graft from her hip. Having prepared with a winter's training in Spain, spent on a sabbatical from her job as an IT project manager, she was disappointed, to say the least.
"It was a bit of a mess," she says, with telling understatement. "I broke the clavicle, which happens to a lot of cyclists, but I also tore the ligaments that hold the shoulder together, and fractured some ribs and vertebrae. It's taken a long time to get over.
"I had the first operation in May, where they put in a rope and a button to pull the clavicle into place. Later, I had a second operation where they removed the rope and the button, but grafted some bone from my hip and put in a plate. I'm really hoping this has done the trick!"
Despite her comparative inexperience, there is no doubting Lowden's talent. She has already been British hill climb champion.
"The hill climb scene is completely nuts," she says. "It's a very weird sport, but the atmosphere is great and always a really fun day to be part of.
"The build up to a hill climb is always so nerve-racking. You sit at the bottom of the hill psyching up for the pain that's about to come. I think it's a little like preparing to punch yourself in the face - you just know it's going to hurt!"
Perhaps a third career as a boxer awaits. For now, Lowden is looking forward to a return to racing in the company of former team-mate Emma Lewis and her new colleagues.
"Storey Racing was great last season, but I think the friendships at Brother UK - FusionRT will make the coming season enjoyable, as well as successful."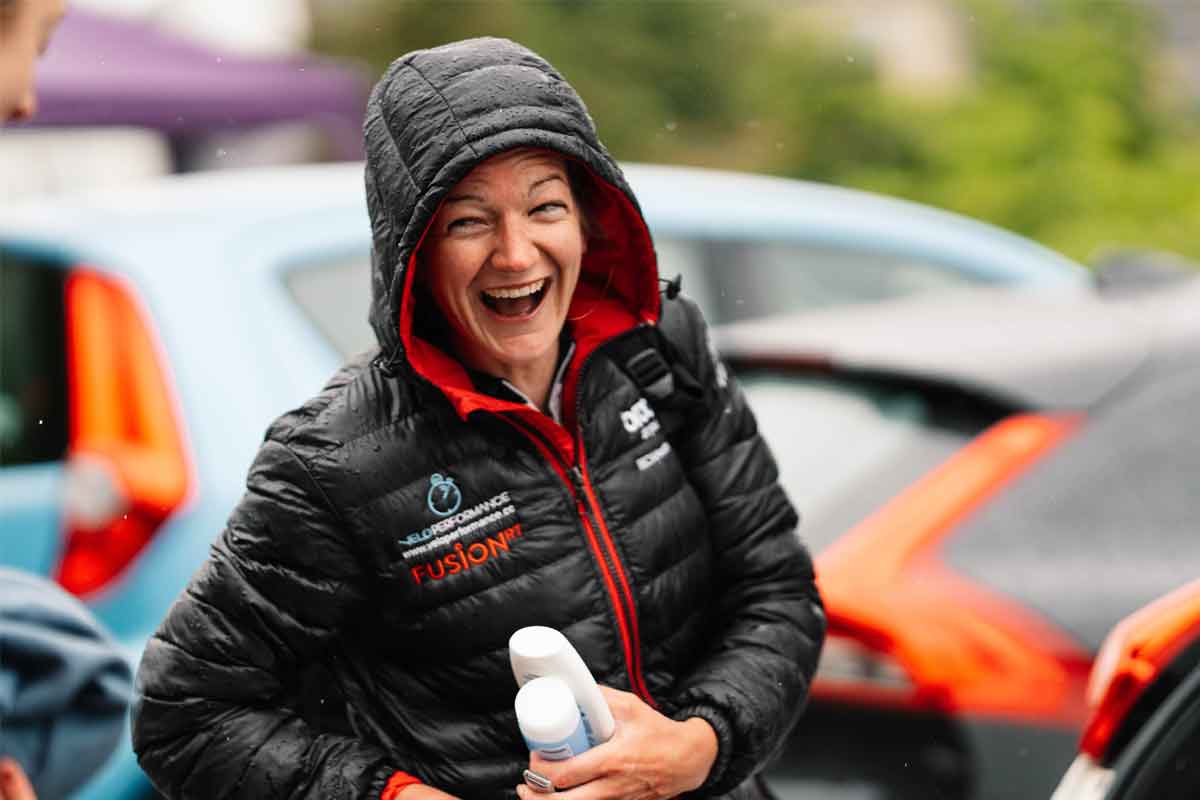 Friendship and performance
BrotherUK - FusionRT is a fascinating prospect. A group of individuals tightly cohered, all with careers outside of cycling, they are well placed to build upon their manager's decades of experience.
Williamson waxes lyrical about the atmosphere inside the team, even citing the banter-filled exchanges on instant messaging apps as evidence of a clearly established unity.
"It's our best chance ever to become Britain's best women's team," he says, "judged by how our riders race and how well they get on. You should see our WhatsApp page! The slight mickey taking and sharing of stuff is incredible. They're basically thinking as one."
He acknowledges that his team does not have a single, shining talent, but places a greater value on the shared strength of his squad.
"My main goal is to be the first team in the Women's Team Series. We have the strength-in-depth. If we get top fives and top tens along the way, they will be bonuses."
The spirit embodied by Brother UK-FusionRT, and, increasingly, the transformation of camaraderie into results, is its raison d'etre. Williamson's team is one that regards friendship and performance as two sides of the same coin. 2019 is a tantalising prospect.