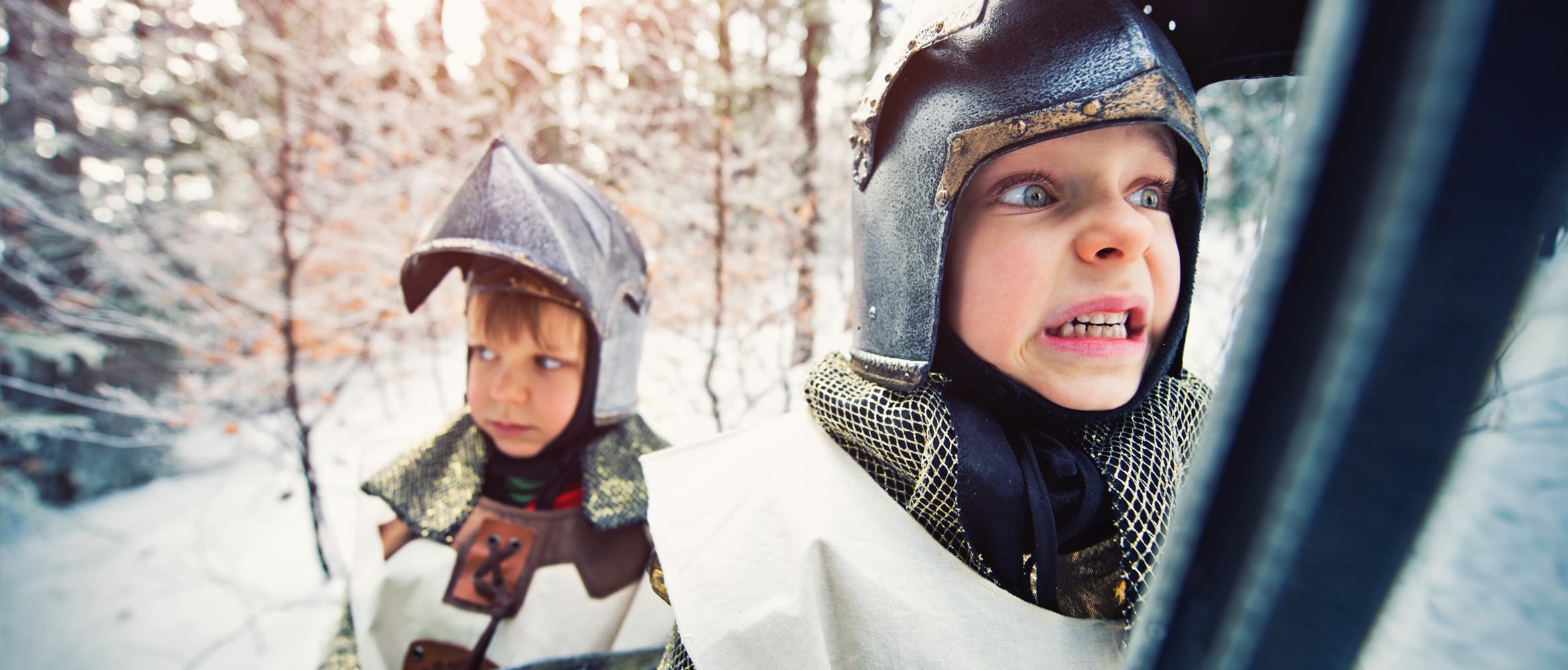 Are CIOs fighting a losing battle?
The days of IT professionals being able to sit behind a help desk and wait for problems to come their way have long gone.
Instead, chief information officers (CIOs) are now an integral part of the company senior management team, with a remit to help shape enterprise strategy and identify technology projects that can increase business growth, rather than just support other revenue-generating departments.
The old jobs still remain, though, and the IT department still has to manage and maintain company-wide technology infrastructure, deal with the ongoing challenge of data security and keep a handle on employees using a multitude of their own devices, applications and services for work purposes.
While the scope of the IT department has broadened to encompass all of these tasks, the CIO is expected to manage all this on an ever-shrinking budget, as firms look for better efficiencies. Internal IT staff numbers have been cut, as companies have embraced first outsourcing, and then cloud computing and on-demand services, which remove the need for in-house technology specialists.
And IT budgets have stagnated, mostly staying at the same figure year after year, with no reflection of increasing costs for buying in technology services. According to analysts Gartner, worldwide IT spending for the second quarter in 2016 showed zero growth year-on-year.
This puts an unprecedented level of pressure on IT leaders, and the risk here is that the business will end up with a mediocre technology service run by overstretched IT staff who do not have the time or capacity to innovate and help grow revenues instead of just cut costs.
To avoid getting into this situation, should CEOs and boards be throwing more resources at the IT department? Or is it better for firms to be realistic about the expectations they place on their technology staff?
The answer is a little of both. The bald fact remains that technology has been responsible for the death – or at least decline – of technology departments. In the cloud era, there is simply no need, or in most cases reason, for businesses to run their own server rooms. In the same way, maintaining and updating legacy versions of non-core applications such as CRM, accounting and HR systems is a waste of resources and a sure-fire way to miss out on IT efficiencies.
CIOs who haven't yet embarked on a digital transformation project, should be instigating this process to make sure that any non-essential activities are outsourced to one of the many specialist providers, so the internal IT team can instead focus solely on creating value.
However, businesses should also take shared responsibility for critical areas traditionally placed in the lap of the IT department, such as security and data management.
While the rapid advance of the cloud and software/infrastructure/platform-as-a-service options has offered a handy cost-cutting opportunity for companies around reduced numbers of internal IT staff, there are plenty of areas where IT expertise is still required in-house, to develop and maintain systems that add value or are business-critical.
The UK is currently suffering from a technology skills shortage, especially around the areas of big data, analytics and information management. Despite CIOs being faced with decreasing budgets, more IT chiefs are concerned about access to required talent than cost-cutting. According to Gartner, 22 percent of CIOs cite skills and resources as the single biggest issue standing in the way of achieving their objectives, compared to 15 percent citing funding.
The data every business collects and stores is an untapped treasure trove. For companies able to analyse and mine the information for useful and actionable insights, they will reap the rewards, and this is an area where firms should be looking to increase resources to buy in data specialist skills.
Weak security processes have the potential to do untold damage to company reputations – recent victims Yahoo and TalkTalk should be enough evidence to provide ample warnings of this risk. Cyber security is far too big an issue to be left to the CIO alone to handle, especially as the heightened scrutiny on data breaches could lead to huge fines for the business.
This is an area where firms need either to increase resources to ensure their data and processes are cast-iron protected against both external and insider threats; or be realistic with the level of risk to the company and have processes in place to deal with any attacks and the consequences.
It's clear that technology advances like cloud computing can give companies a way of running IT infrastructure at much reduced budgets.
For small and medium-sized enterprises (SMEs), the cloud also enables better IT efficiency. Public cloud options such as Amazon Web Services offer SMEs the means to access low-cost technology services on a flexible subscription basis, removing the need for large upfront IT infrastructure payments.
The newer hybrid cloud model, which makes use of resources from a mix of private and public clouds, is currently less popular with SMEs compared to large businesses. According to SME analyst firm Techaisle, 75 percent of large enterprises use hybrid cloud compared to only 35 percent of mid-market and 23 percent of small businesses.
However, the hybrid cloud model is also ideal for SMEs with certain restraints over data collection and storage, as it can help avoid bottlenecks and offer scale via flexible and quick workload migrations without turning fully to the public cloud.
But while cutting back on IT infrastructure spend and in-house resources, all businesses should be looking to invest in other areas of technology that will help them grow, increase security and make the most of the data they collect.
Learn how small businesses from various sectors are employing technology to their advantage by visiting Brother's business solutions homepage.