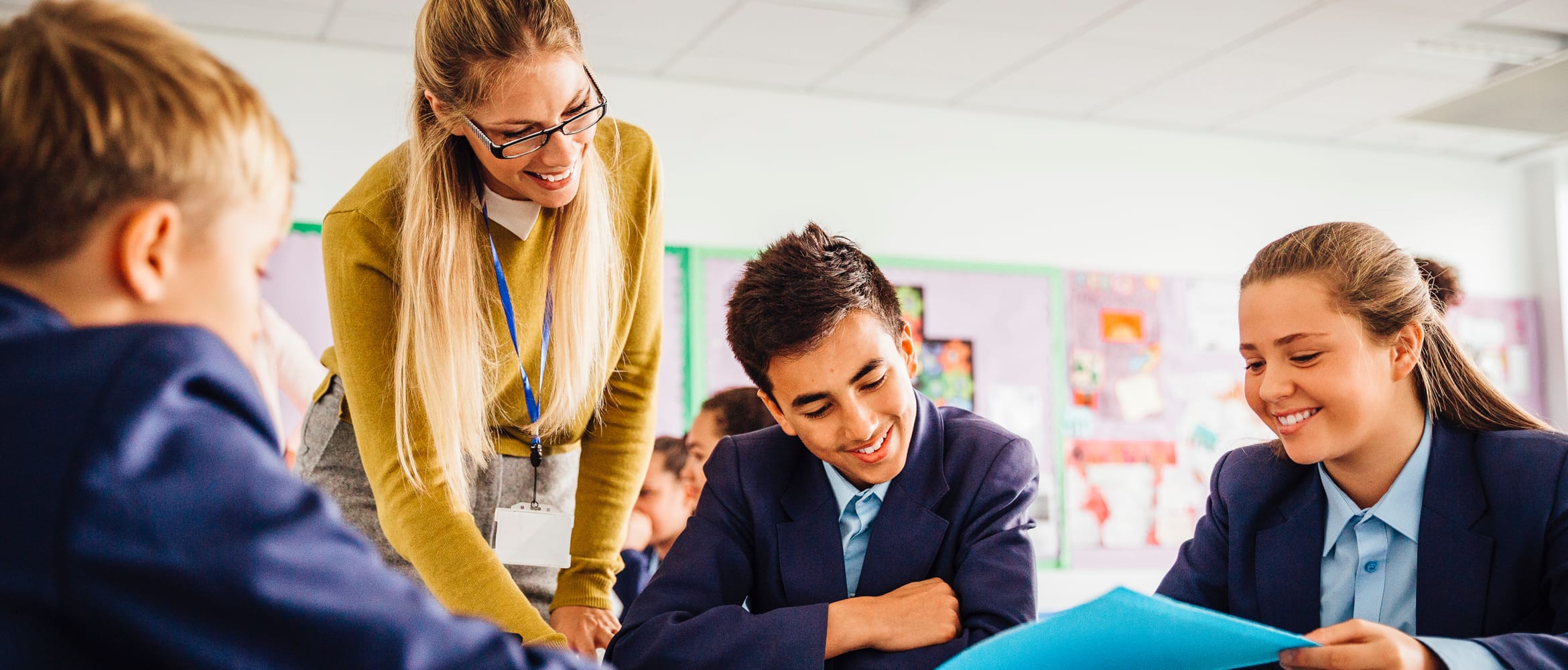 Schools and the cloud – a match made in heaven?
Cloud technologies don't just slash costs for schools – they improve the learning experience too.
Seven years ago, Pool Academy, a secondary school in Cornwall, found that its use of email was "ballooning". Phil Jones, the school's IT manager, says that each time someone sent a large email attachment to every member of staff, the storage requirements multiplied. "All of a sudden you've taken up a gigabyte of space just by sending an email with a couple of megabytes attachment, so it was becoming a nightmare to manage," he says.
The solution was to move from local email servers to cloud computing, in which applications and files are hosted by a third party, rather than on site. Pool opted for Google's G Suite for Education, a set of free productivity and collaboration applications for schools that includes standard office functionality (email, calendar, word processing, spreadsheets). It also includes Google Classroom, an application used by both teachers and students, where assignments can be set and completed and progress tracked.
With a single shared document or spreadsheet that people can edit, collaboration becomes much more straightforward, says Jones: "You no longer have that nonsense of sending an email with a Word document, where one person has version six and someone else has version 5."
Flipped learning
The unexpected bonus of cloud computing is that its benefits extend beyond savings of time and money. In combination with mobile technology (every student at Pool has been given an iPad), cloud enables both teachers and students to work anywhere at any time. The school has increasingly adopted "flipped learning", in which students do much of their learning outside the classroom, and lessons are freed up to answer questions. The design and technology department, for example, uses Showbie, another free, cloud-based app, to store and annotate instructional videos that students can watch at home or elsewhere.
Andy Hutt, an independent consultant who advises schools about technology, has seen an increase in schools adopting cloud technologies, with Google and Microsoft (which offers its office-based cloud applications free to schools) the two most popular providers. Not only does moving to the cloud free up capital, it can "release some of the expensive maintenance costs of IT staff within the school, and it may free those support staff to support teachers in the classroom," says Hutt.
Feedback is immediate
Like Jones, Hutt believes cloud technologies can transform learning. With a smartphone or tablet, he points out, a student can view learning materials anywhere, even on the bus on the way home. A tool such as Google Classroom allows teachers to create an assignment and make it instantly available: "As the student completes their piece of work, the teacher can have automatic access to that in real time. A dialogue can start to happen between the learner and the teacher. You can make the feedback much more immediate."
The benefits of cloud services are magnified when adopted by groups of schools in a local authority or chain of academies. The Academies Enterprise Trust, which has 66 schools nationwide, started implementing G Suite for Education in 2012, and is now one of the biggest users of the cloud in the education sector. By switching off its email servers, the trust has saved about £1m, both in capital and energy costs, says Chris Meaney, the trust's director of ICT – money that has been put back into school budgets. And because Google Drive offers unlimited storage space to schools, they never run out of space.
In educational terms, he says, the adoption of the cloud has led to greater collaboration, with science students, for example, "all working off the same spreadsheet, putting in results of experiments they're doing and comparing them and chatting online with each other." Schools within the chain have begun collaborating with each other too.
Build a clear vision
Although cloud is relatively easy to implement and manage, it pays to plan your approach. Hutt advises finding "a really good ICT partner." He also recommends visiting other schools using the cloud and making sure that you have a "good understanding of where you are, that you spend time building a clear vision, and that you bring people on board as part of that vision." That includes staff, governors, students and parents, he adds.
It's impossible to overstate the importance of training, says Meaney: "The tools themselves are not difficult to use – most people can just pick them up, or they may use them anyway as a home user. But it's down to how you can use it successfully in a classroom environment."
All agree that the cost savings of moving to the cloud are substantial, but it's the transformation of teaching and learning that enthuses them most. As Jones says: "Students can upload a piece of work, it can get marked and come back to them, they can read it, revise it and send it back, all between lesson one on Monday and lesson two on Friday."
Find out more about Brother's business solutions for Education and how they could be applied in your school.