Overview
RJ-4230B Rugged 4" mobile printer (IP54 certified)
The RJ-4230B enables field based workers to print 4" sized high quality documents and labels in tough conditions. Fast, light and tough, this portable printer is easy to use and ideal for printing customer invoices, on-the-spot notices or fines, shipping labels and statements of work.
As well as featuring a compact robust design, the printer is packed with features. Offering a fast print speed of 5ips/127mm per second, the machine also offers a wide range of connectivity options including USB, serial and wireless.
With direct thermal technology there is no ink or toner required, the printer is perfect for workers on the go. The machine comes with IP54 certification (an ingress protection rating, which offers protection against dust and water sprayed from all directions), has undergone 6" drop tests and weighs just 850g, ensuring employees aren't struggling with bulky kit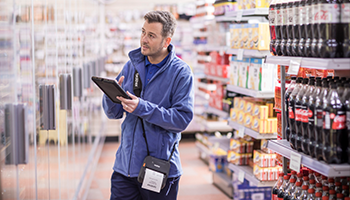 Rugged 4" mobile receipt printer with Bluetooth
This direct thermal printer offers the highest speed printing in its class all contained in a compact yet rugged housing. The integrated LCD screen and easy loading rolls make the RJ-4230B the ideal mobile printer for your business.
Mobilise your workforce
Mobile workers within retail, field service/sales, logistics, warehousing, public safety, emergency services and manufacturing can all benefit from being able to leave a receipt upon completion of work or delivery. Empower your mobile workforce with this rugged and compact printer.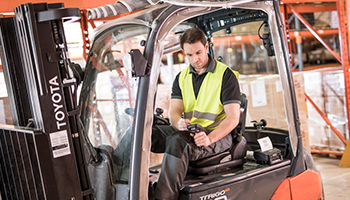 Designed for tough jobs
The RJ-4230B is tough - and can handle the drops, moisture and dust which it can regularly encounter. With an IP54 rating, and endurance tested for a 2.1 metre drop, it's designed to withstand whatever the environment throws at it.
Bluetooth, NFC and USB connectivity
Ensure seamless connectivity thanks to integrated Bluetooth connectivity. Supports SPP, OPP, BIP, IAP and HRCP profiles. Or use the USB port to connect to your Windows based PC. With added MFI support and NFC connectivity you can quickly integrate into everyday tasks.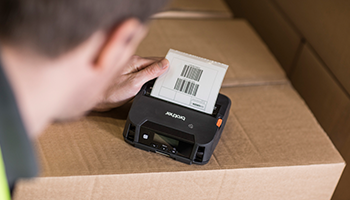 Integration into legacy systems
The RJ-4230B incorporates ZPL II and CPCL emulations to offer maximum compatibility with legacy systems. Or design templates on your PC, upload to the memory of the printer and access, update and print these using Brother ESC/P printer language.
SDK's for Android and Windows devices
Easily add printing within your existing apps and software by harnessing the power of one of the Brother SDK's (Software Development Kits) available. Use the Brother B-PAC SDK for Windows based programs, or Brother Print SDK for Android devices. More information can be found at https://atyourside.brother.co.uk/developer-centre
Download the datasheet for range specifications
Compare each model's features and benefits by downloading the datasheet for the RJ-2000 series mobile printer range from the downloads tab above.