Overview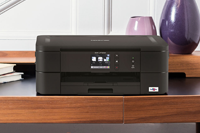 Compact inkjet printer
Reliable print, copy and scan capabilities are all packed into the sleek, space-saving design of the DCP-J772DW. Despite the low purchase cost, features such as mobile and cloud connectivity are included for painless everyday printing and scanning. Whether for office admin, booking confirmations, homework, or even the odd family photo, running costs are kept low, adding to the mini inkjet's all-round affordability.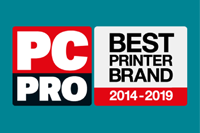 Best printer brand
We know businesses need a brand they can rely on. That's why you can feel secure choosing Brother. PC Pro named Brother as its Best Printer Brand for 2019 for the sixth consecutive year.
Wireless connectivity
Sharing one printer between several people doesn't have to be difficult. The wireless connectivity on the DCP-J772DW makes it easy to set up multiple users and devices, allowing everybody to print from smartphones and tablets and scan to cloud services such as Google Drive and Dropbox.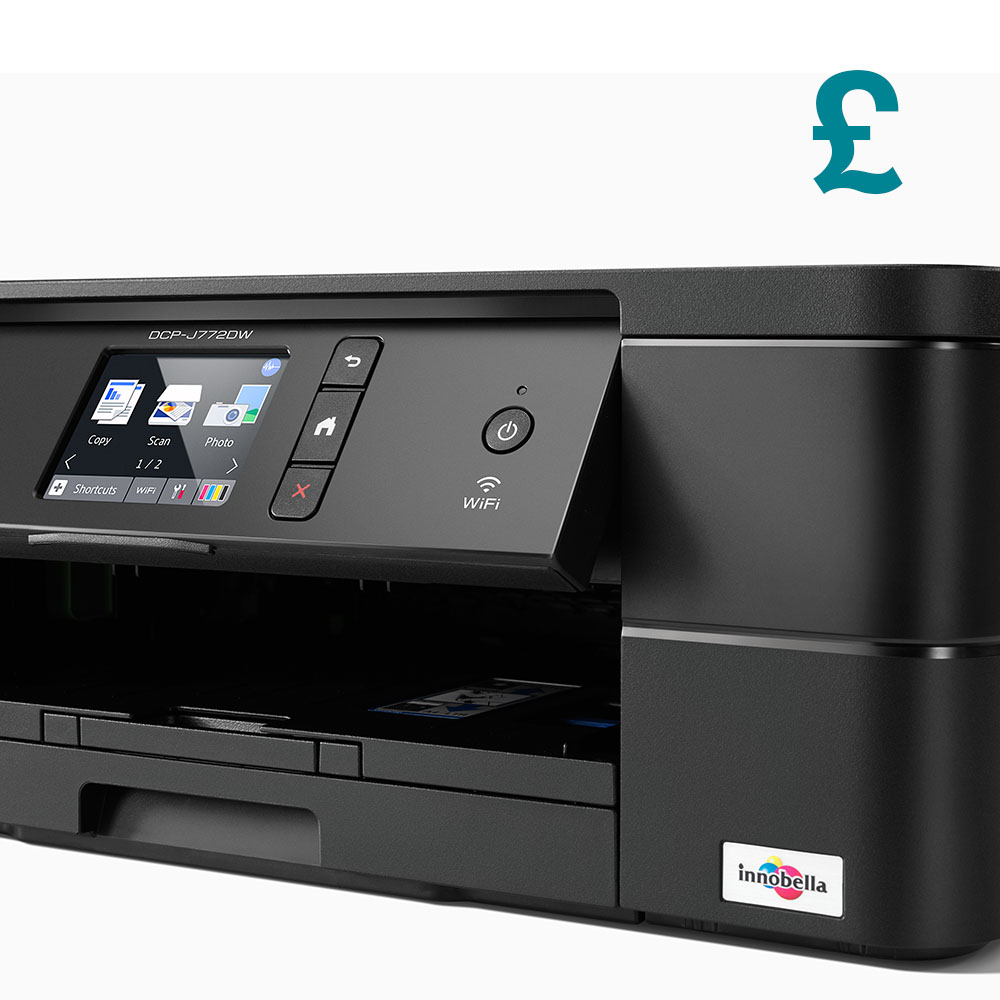 Cost effective
Choose from a range of affordable standard, or high yield, genuine Brother ink cartridges to maximise the cost effectiveness of your printing with the DCP-J772DW. Also, due to its four-cartridge ink system (you only replace the empty cartridge) and automatic 2-sided print function, you'll be spending less on ink and paper.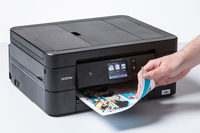 Photo printing
Whether it's your favourite home photos or pictures for that big presentation, it's fast and easy to print images. In fact, you don't even need to turn your computer on. Simply plug in your USB stick and use the colour touchscreen to choose the images you want to print.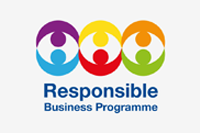 Sustainability
We thrive to deliver sustained successes to help people and businesses be more successful, more quickly. We understand we can only achieve growth through growing others, ensuring we create a sustainable future for all. We continue to work towards the global Sustainable Development Goals, in relation to our Responsible Business Programme which ensures we are valued partners for the future.