Overview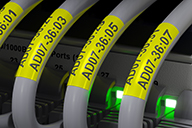 P-touch Pro Tape range - Labels designed for network identification
Using tough, durable and dependable professional grade materials and adhesives, our self-laminating and flexible ID tapes are developed for network cable identification, while our strong adhesive tapes have 3 times more strength on textured surfaces than Brother standard tapes on average making them ideal for patch panel and equipment identification.
To learn more about our Pro Tape range of labels here.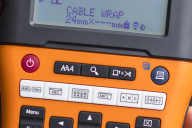 Dedicated keys for network infrastructure labelling
Use the built-in functions through easily accessible keys to quickly and accurately create identification labels for cable wrapping/cable flagging, faceplates, patch panels, equipment, pathways and more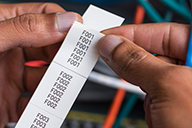 Advanced cutter
Choose to fully cut each individual label or cut through the front part of the label whilst leaving it attached to the backing paper. This produces labels in a long strip, keeping them in the correct sequential order and makes them quick and easy to peel and apply to your cables and equipment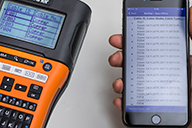 Print cable ID labels from Linkware™ Live
The free Brother iLink&Label app allows you to print multiple cable IDs stored in your Fluke Networks Linkware ™ Live projects onto your labels. This reduces errors and saves you time over manually typing each individual cable ID on the label printer's keypad. Download this from the App Store or Google Play.
Brother Mobile Cable Label Tool app
Create labels for cables, patch panels, faceplates and more using the Brother Mobile Cable Label Tool. This app is template based, allowing you to quickly select the label type required, edit the text and then print. Download from the App Store or Google Play.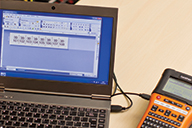 Design and print labels on your PC
Brother P-touch Editor is a fully featured label design program that gives you the freedom to design your labels with pixel precision, and link to data in Excel spreadsheets or .csv files to automatically batch print all your labels in one go.