Overview
Mono Laser printer
The Brother HL-L2350DW is a compact, connected desktop mono laser offering wireless and cloud connectivity at a surprisingly low price. Fast print speeds and automatic 2-sided printing make it time and cost efficient, and its user-friendly design means it fits perfectly in any small office.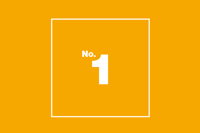 Market Leading
Brother printers are hassle-free, easy to setup and built with reliability in mind. Plus with customers rating our printers on average 4.5 out of 5, it's no surprise that we're the number 1 SOHO laser brand in the market.*
*Context data April 18-March 19. Colour laser 25ppm and under.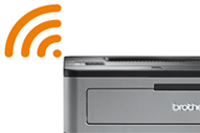 Wireless
Gone are the days of needing endless wires to connect to your printer. With the HL-L2350DW, anyone around the home or office can connect quickly and easily via the wireless connection, or alternatively print direct from a mobile or tablet device. You don't even need to turn on a computer to produce crisp high quality prints at the touch of a button.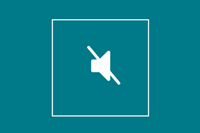 Silent technology
Print quietly without compromising on speed or quality. Operating at the lowest decibel in class (under 55dB), this machine is designed to sit on your desk, printing quietly at full speed so you can work without interruption.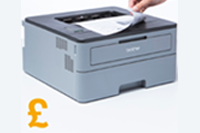 Cost saving
With cost being a key factor for many businesses, we've ensured that the HL-L2350DW is cost-effective. Using our high yield toner cartridges together with automatic 2-sided printing can seriously reduce the cost of each print job.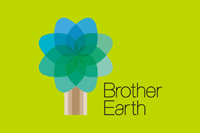 Recycling
At Brother, our green initiative is simple. We strive to take responsibility, act respectfully and try to make a positive difference to help build a society where sustainable development can be achieved. We call this approach Brother Earth.