Overview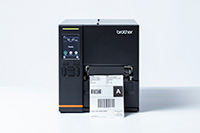 Improve worker efficiency
Experience a professional and quick labelling solution with the PA-LP-005 label peeler for the TJ series.
Removing labels from backing paper is time consuming, so adding this optional accessory will ensure you maximise worker efficiency.
Improve performance and speed up tasks with this optional accessory, ideal for the manufacturing and transport and logistics sectors.